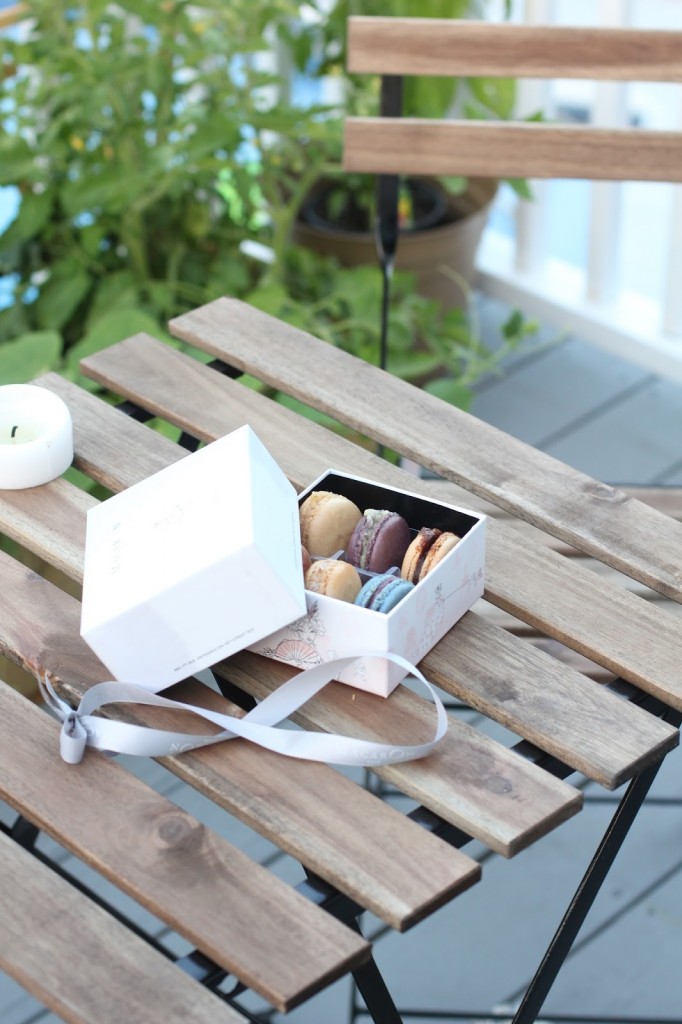 This weekend, I got a very special delivery from MacarOn Cafe in New York City! Their macarons are out of this world!! Took me back to our honeymoon in Paris..

First off, the packaging is fantastic! I plan on keeping the box they came in. Josh and I sat out on our new balcony, depicting each one. With him now being a "certified beer judge", we can't drink or eat anything without figuring out what was used to make it. Here are a list of the flavors we got and our favorites!!
Hazelnut – The first one we tried and probably our most favorite! Nothing beats a nutella flavored pastry 🙂
Blueberry – Of course the color of this macaron is what intrigued us the most! I'm assuming it was blueberry flavored, but it definitely had a berry taste to it. Even though the flavor was pretty faint, it was delicious none the less.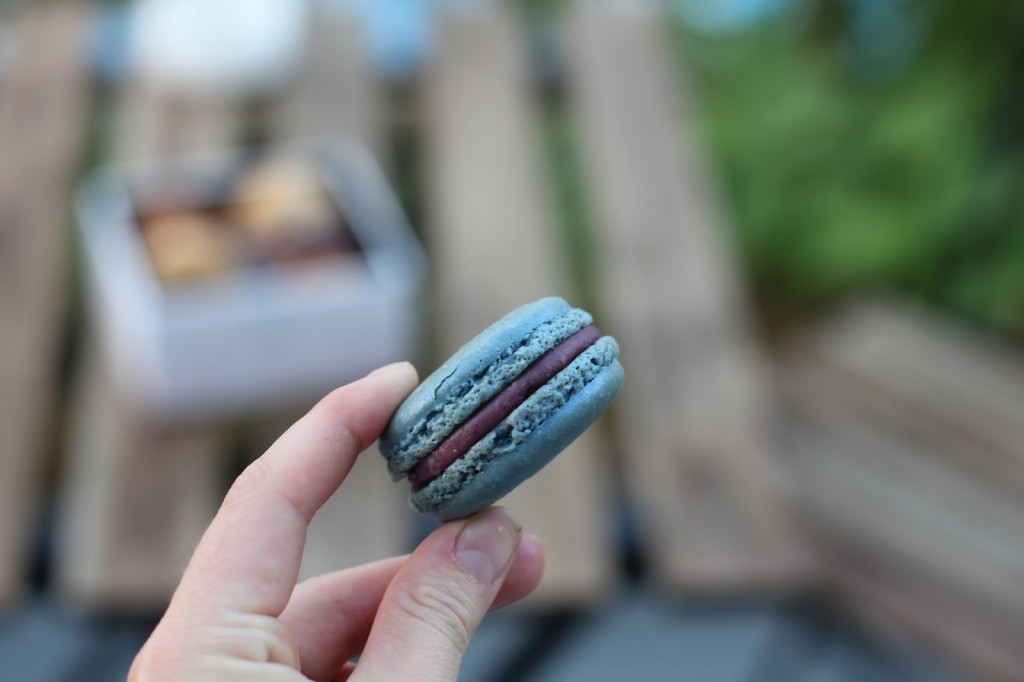 Vanilla/Lemon – Another faint taste of citrus flavor. Vanilla has always been a favorite of mine and the straight lemon macarons are usually too strong, so I think this actually was the perfect combination!
Coffee – My taste buds water just typing this. I LOVE coffee flavored everything!! This was my second favorite of the bunch, of course 😉
Coconut – This surprised us. We're not big fans of coconut flavored anything because there's always a texture. Not the case with their macaron. I'm not sure how they did it, but you were able to enjoy the taste without the chew! ::applause::
Lavender – Unfortunately, this one was our least favorite. Actually, it was the only one we didn't like and couldn't finish. I liked the attempt, but this flavor gave off a strong soap taste. It was like someone sprayed our mouth with air freshener 🙁
Over all, we'll definitely be purchasing these again and I would highly recommend paying a visit to Macaron Cafe if you're in New York. Or you can have them delivered right to your door! They carefully package your macarons in insulated envelopes with cold packs 🙂 Give them a try! You won't regret it 🙂