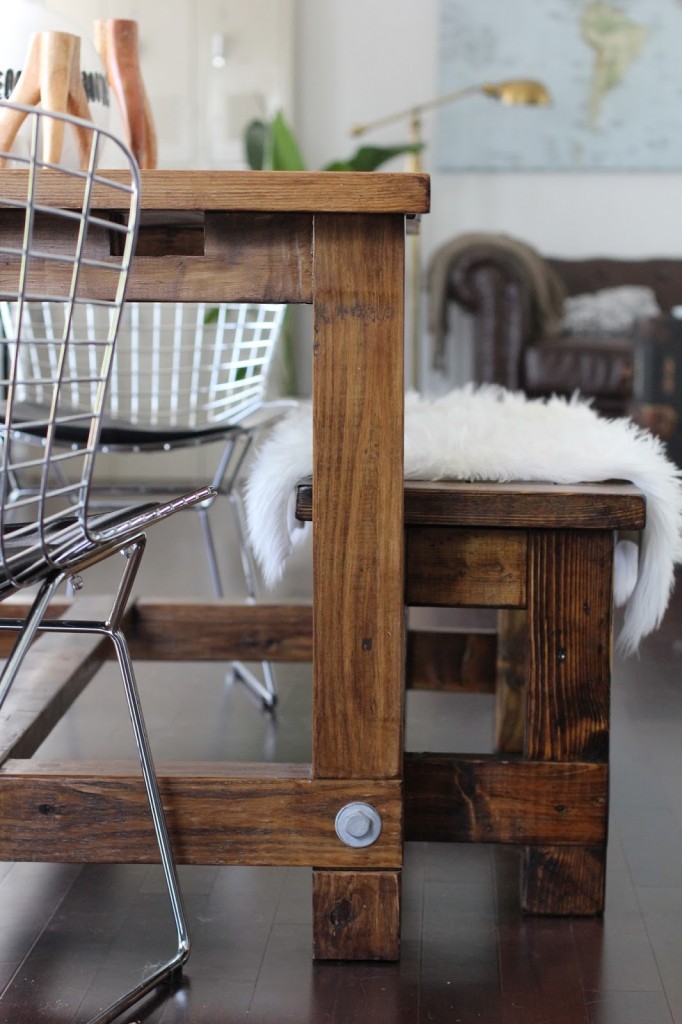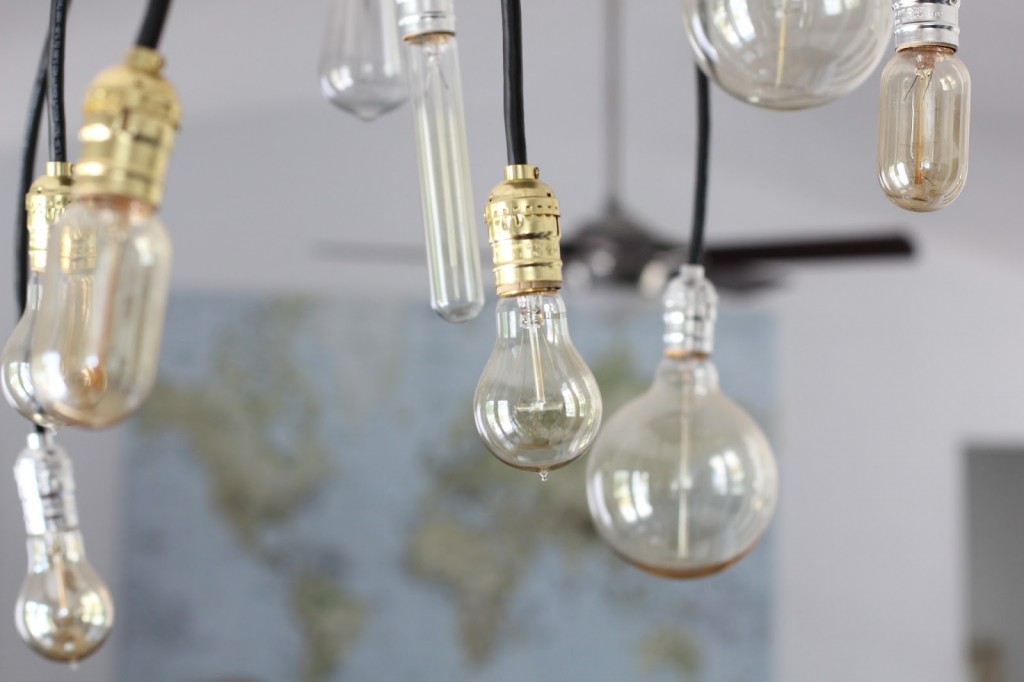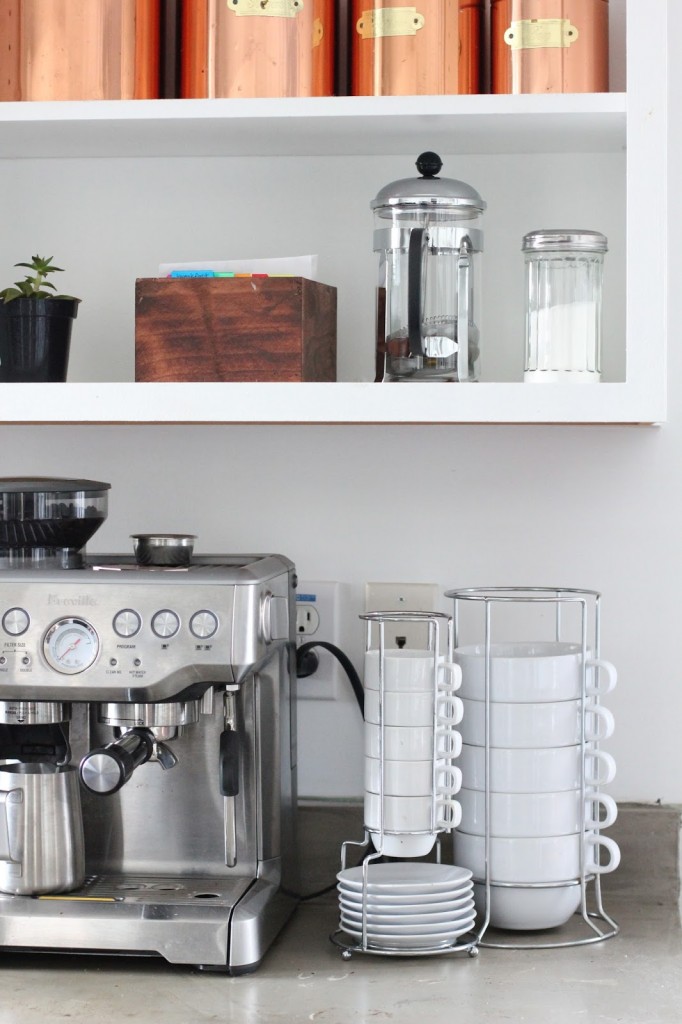 Sorry it's been awhile since my last post! Here's an update on the kitchen renovation! Still have some things to do like install the subway tile, but I'm so happy with the progress! Notice any differences?!
We finally made the bench! Only being $5 to make, it sure beat adding 2 other $150 chairs (eaaaah…that's how much I paid for the others a pair :/ )
I decided to follow the trend of white and black cabinets and I'm so glad I did! It really made the kitchen look that much nicer! Although, instead of using brass hardware all over, I kept the nickel on the white cabinets. Oddly enough the cabinets look good with two different finishes! The brass just didn't look right on white haha And there was no better (or cheaper) place to get those antique brass knobs/pulls other than…ebay!
How awesome is this DIY industrial chandelier?! I love exposed bulbs and the way it descends from the ceiling. It reminds me of Harry Potter or Frankenstiens laboratory MWUHAHAHAHA! We got the idea from this seller on Etsy. Of course we didn't have $500 to spend on one, but we could make one for $100!
And last, but not least, I've added a couple of fun stuff to the counter…
Breville Espresso machine – Sure it sounds expensive..and it was a little, but when you get it from Bed Bath and Beyond and use a 20% coupon, it aint bad!!! And it makes the best coffee we've ever had at home. You can make lattes, cappuccinos, espressos and plain ole black coffee. We chose to go with the one that has the bean grinder on it. Whole beans are so much fresher and it's easier having everything in one. Still getting my latte art down, but I highly recommend this purchase! No more $$$ Starbucks or coffee runs Instagram pics 😉
World market cups- Must get these! We use the saucers for the espresso cups more on the weekends when we need an evening shot. The jumbo cups might be too big for coffee, but are perfect for cereal, soups, etc!
Hope everyone has a wonderful weekend!