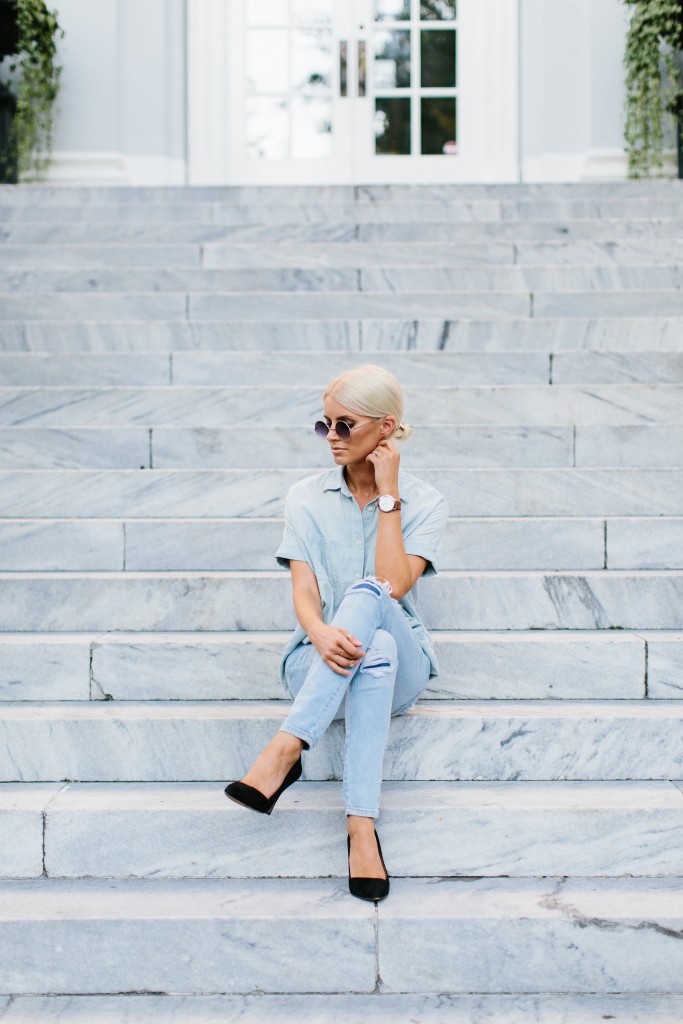 This is definitely my favorite Denim on Denim look!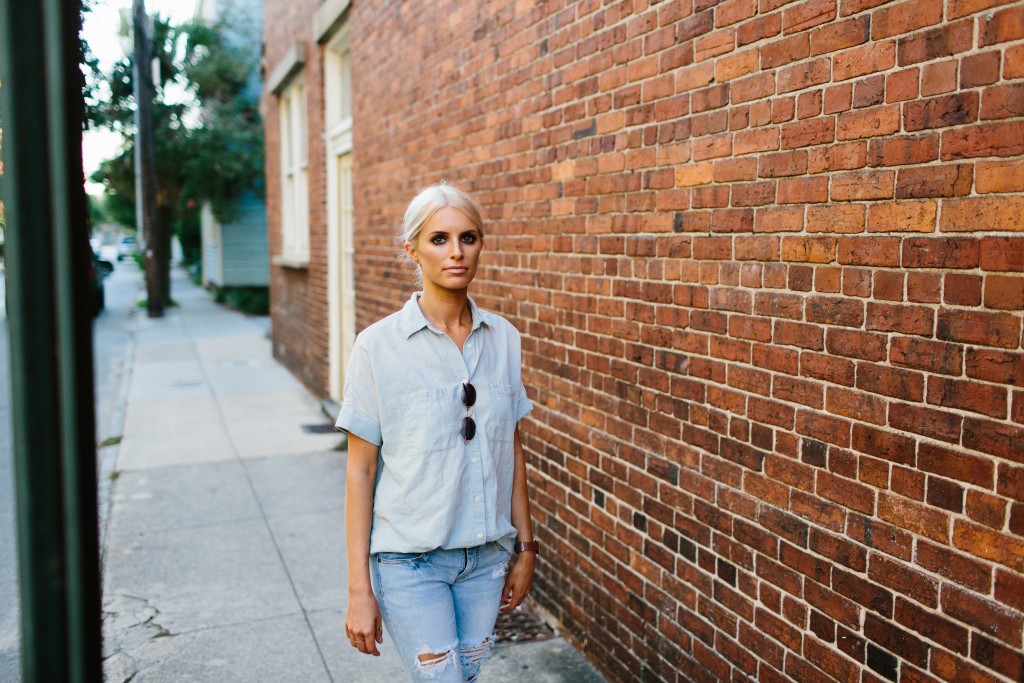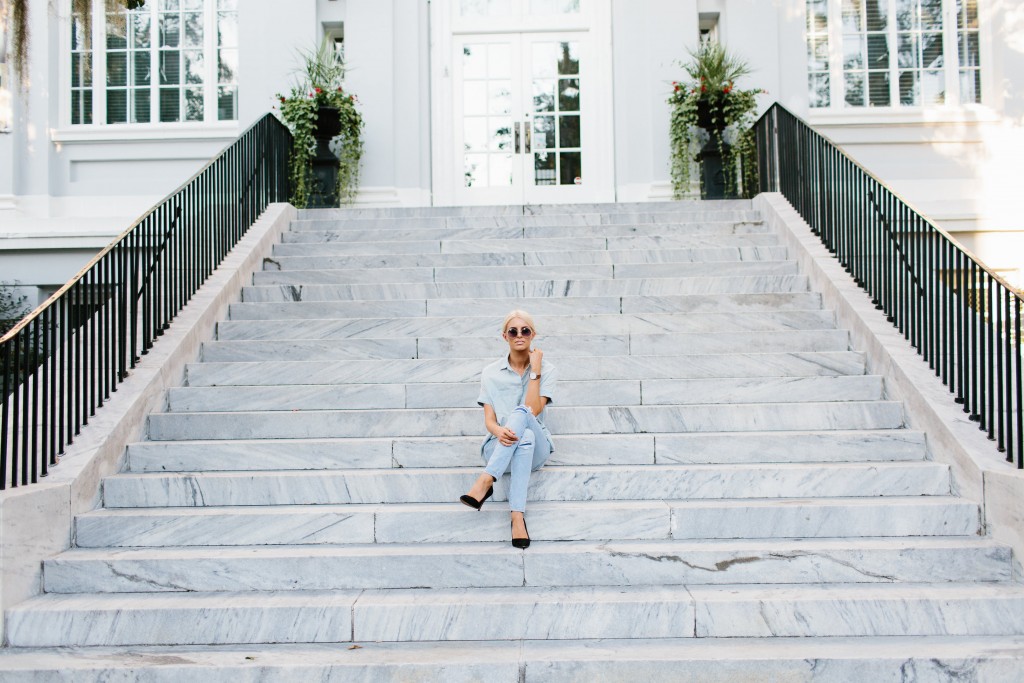 And this location spot? Couldn't have made denim look more work appropriate 😉 Charleston is a perfect place to be a fashion blogger.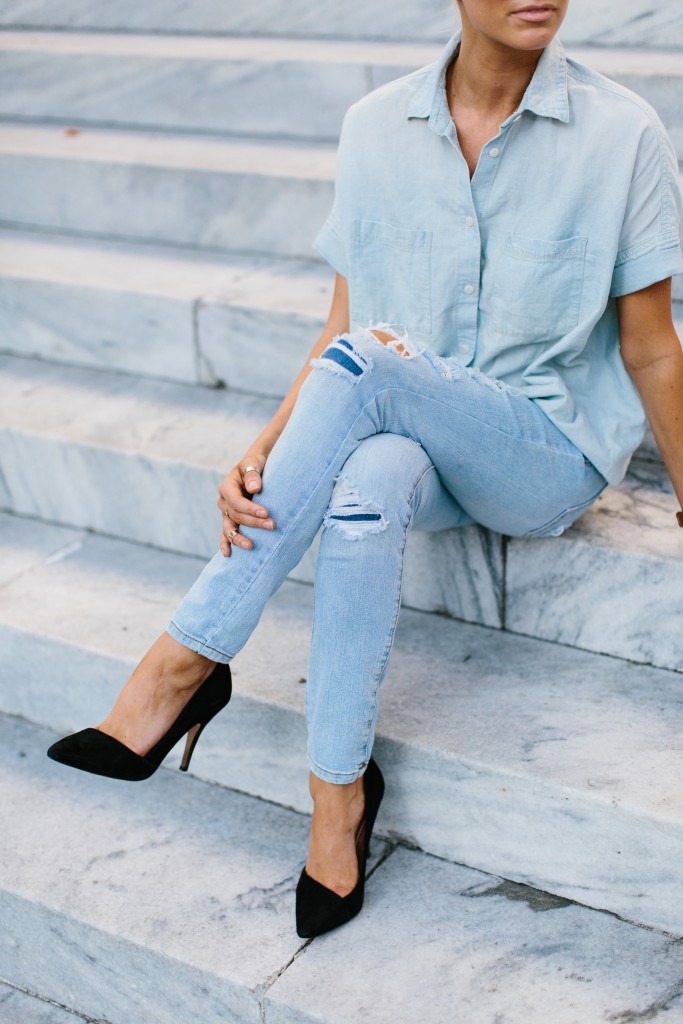 Oh, and the softest heels you will ever wear!! Madewell got it right on the d'orsay pump.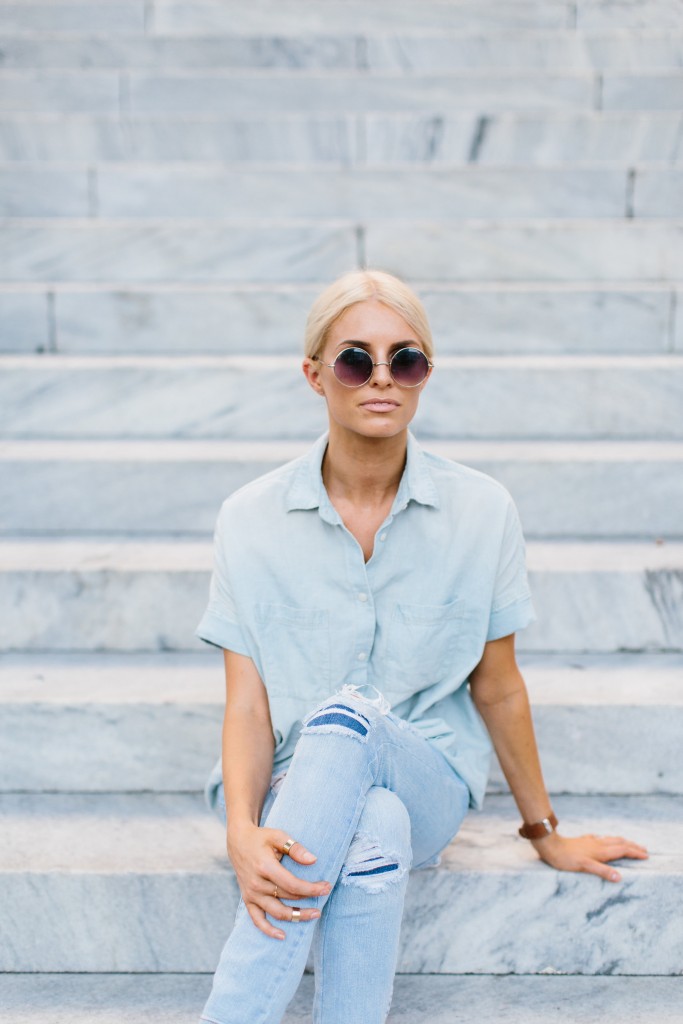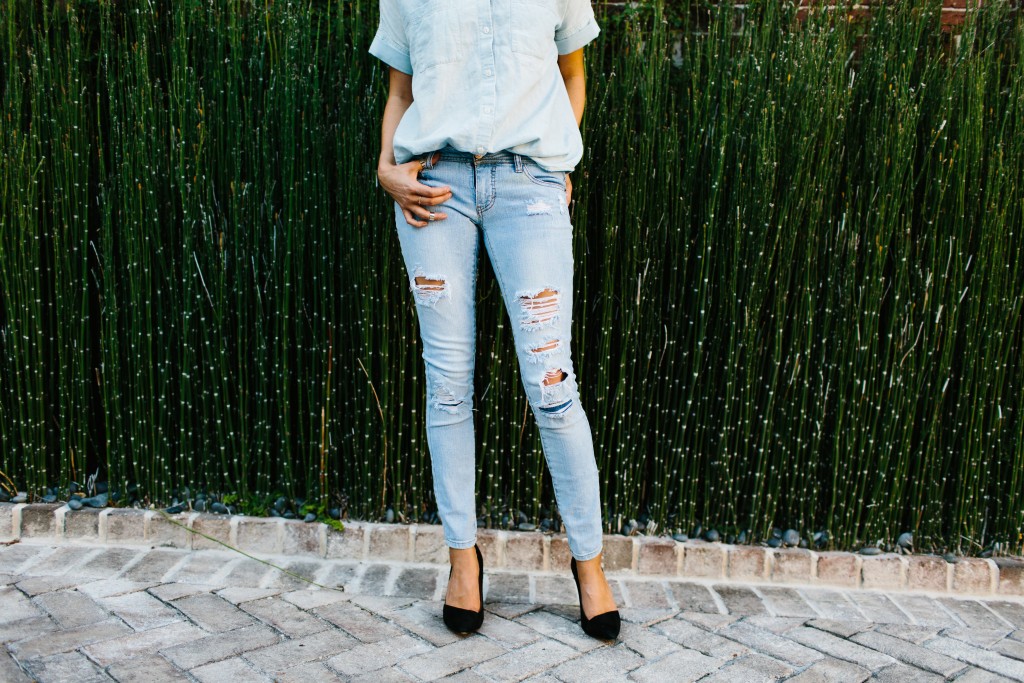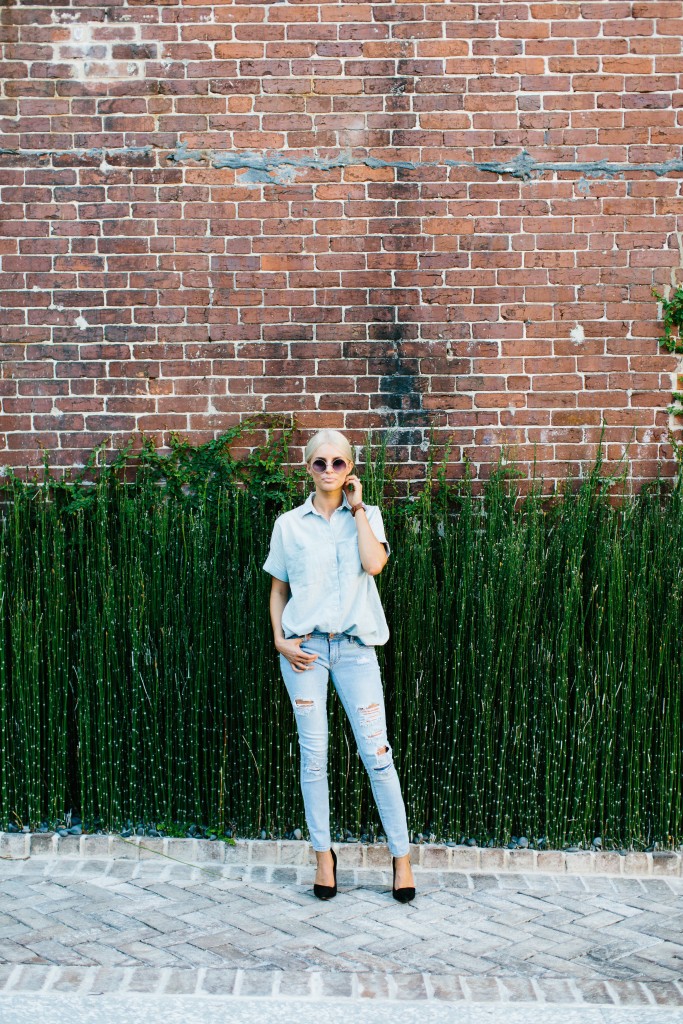 Denim on Denim
top: Madewell // bottoms: Forever21 // shoes: Madewell // sunglasses: ebay // watch: Rosefield Grammercy
---
---
I've had these old Forever 21 jeans collecting dust in my closet. It seemed like skinny jeans have become a thing of the past. And putting together this outfit is case in point why I don't through away "old staples". You never know when you'll want to pull them out again and pair them with something new!
And this Madewell Chambray top, which I had previously dressed down here, matched the jeans perfectly! They weren't the same denim at all, but somehow they worked without me feeling like I was a house painter in a splattered jumpsuit lol
On another note, I've mentioned Macaron Cafe before in one of my last post and on my Instagram, but I just got another order in and man are their macarons good!!!
You have to try these new flavors; Raspberry, Dark Chocolate and Espresso . I can't wait to go back to New York in September and pay them a visit.
---
Don't forget to cast your vote for the Bloglovin' Awards!!! I'm notimated for Breakthrough Fashion Blogger of the Year!