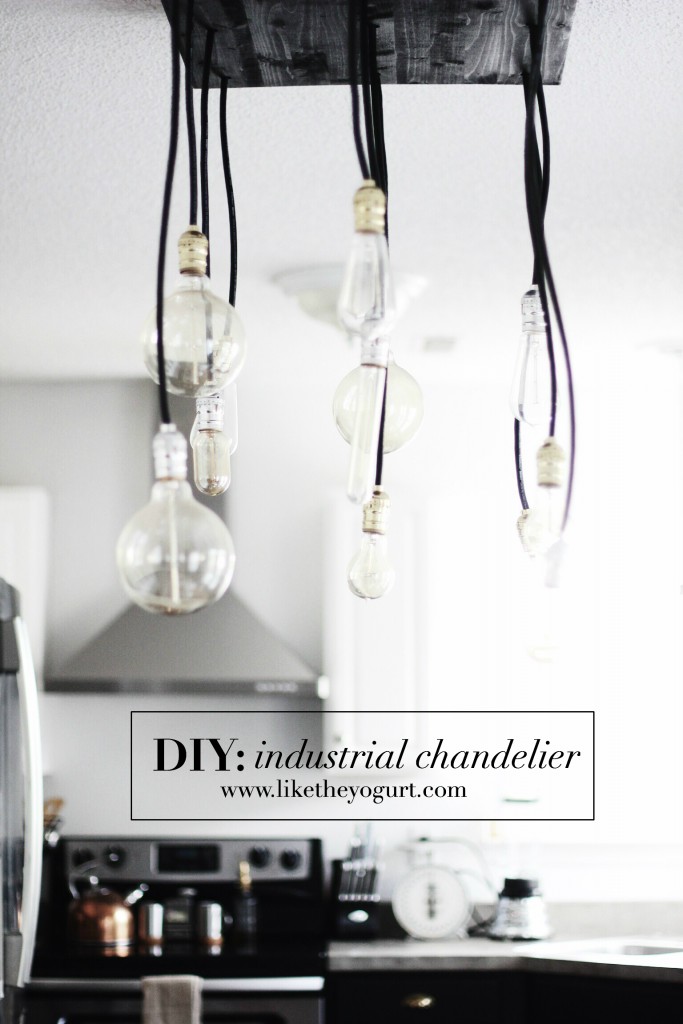 You've probably seen from my instagram, and my last post Update: Kitchen Renovation, this light fixture! I have been meaning to post this tutorial for awhile now and I can't believe it's taken me this long to post about it! Glad no one else did it before me, because I think this will be the first DIY project my husband and I have ever done without referring to another bloggers how-to. Pretty proud over here if you can't tell 😉
Without further ado…the DIY Industrial Chandelier!!
I first want to state that I am not a licensed contractor. Be careful when disconnecting your current light and connecting your new light. ALWAYS disconnect power at the breaker box to avoid shock or electrocution.