Office Inspiration Lulu & Georgia
Lulu & Georgia is one of my favorite home decor shops. They have everything you need in a variety of styles! I've been in the process of finishing my office space and wanted to share these products, from L&G, that I was inspired by. I've already gotten the palm print pillow and I have a feeling that I'll be going back for the rest 🙂
I was very happy to find that they sold the palm pillow! I've been wanting one and it adds "greenery" without taking up a lot of space and still being practical. Here's a little sneak peak of how the space is coming along showcasing that piece..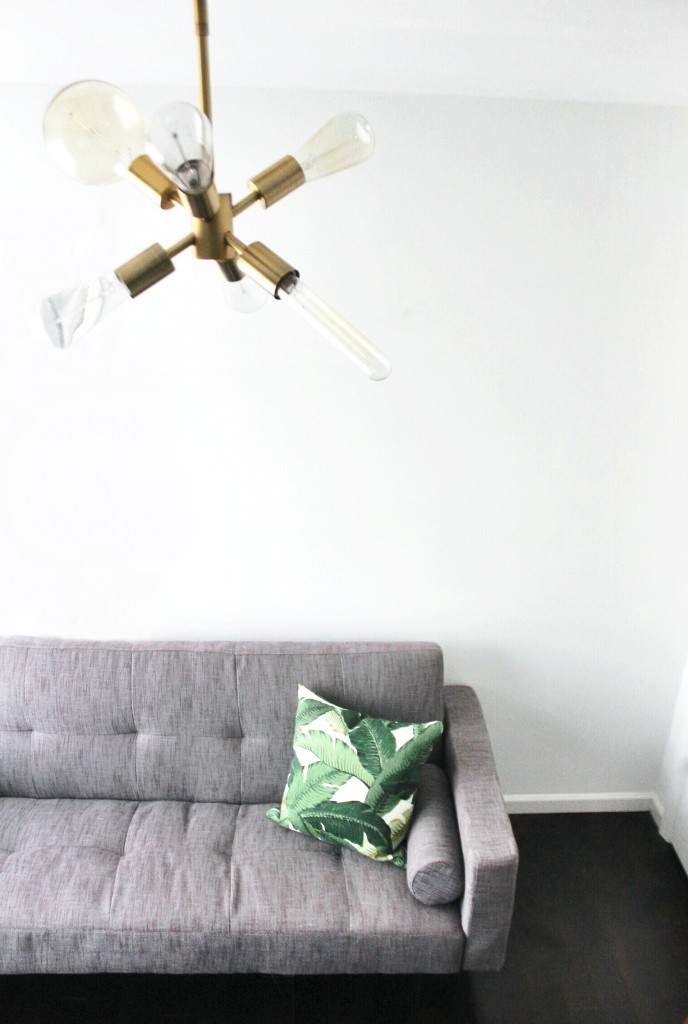 And right now, they have a sale going on! 15% off $250, 20% off $500 and 25% off $1000!! If you've been wanting to redecorate or finish renovating that room, now's the time!
I can't wait to show you guys the finished look! It's crazy what you can do with such a small space (it's 10'x10′ and I have a sleeper sofa in here!!)
Stay tuned for the big reveal and my DIY industrial desk!!