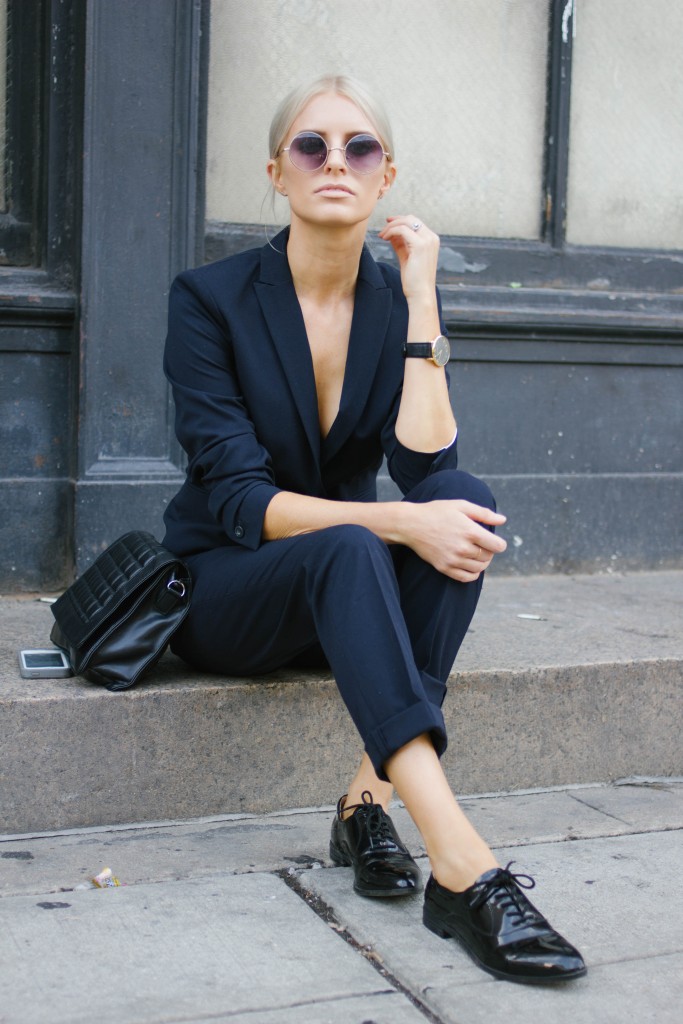 I think we're getting the hang of this!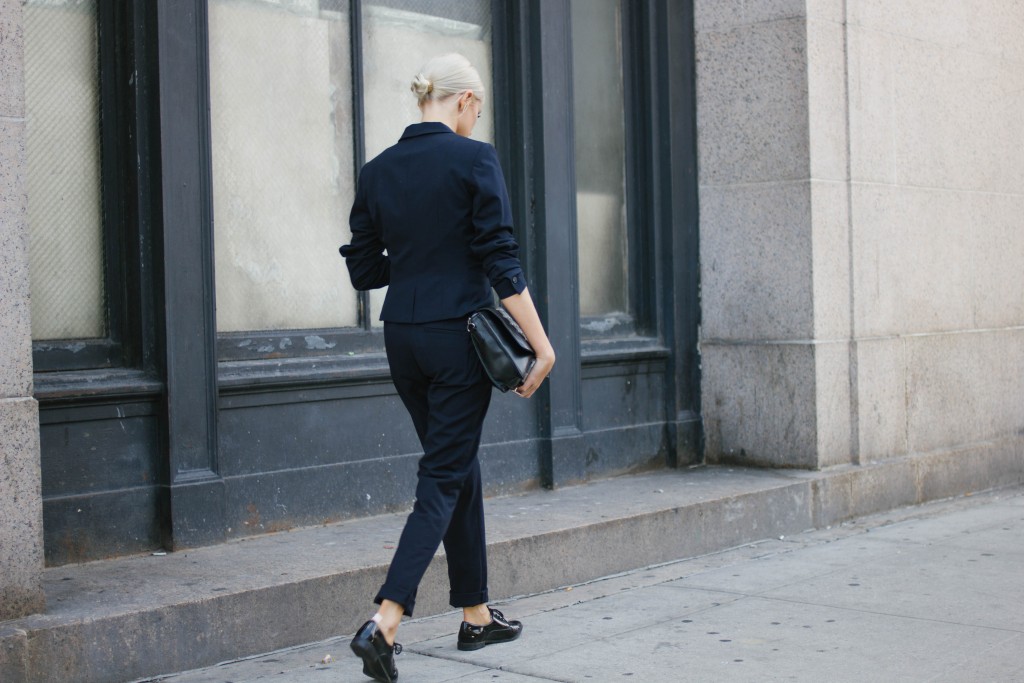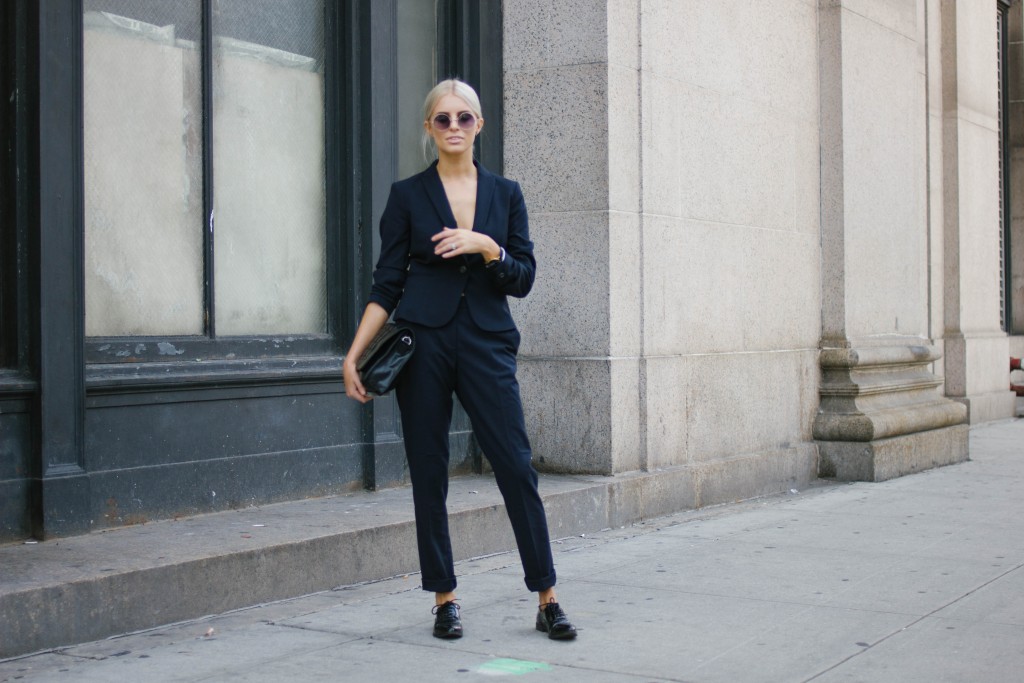 This morning I got ready in my H&M navy suit, tied up my lace oxfords and decided to scope out the runway scene! Again, I wasn't attending any shows, but remember my moto "Fake it 'til you make it!". With this chic get-up, I think I did pretty well pretending I was someone important going to someplace important haha Did you catch my "creeper" shot on Instagram? Yeah, that was me, passing by, trying to be cool and act like I wasn't missing anything 😉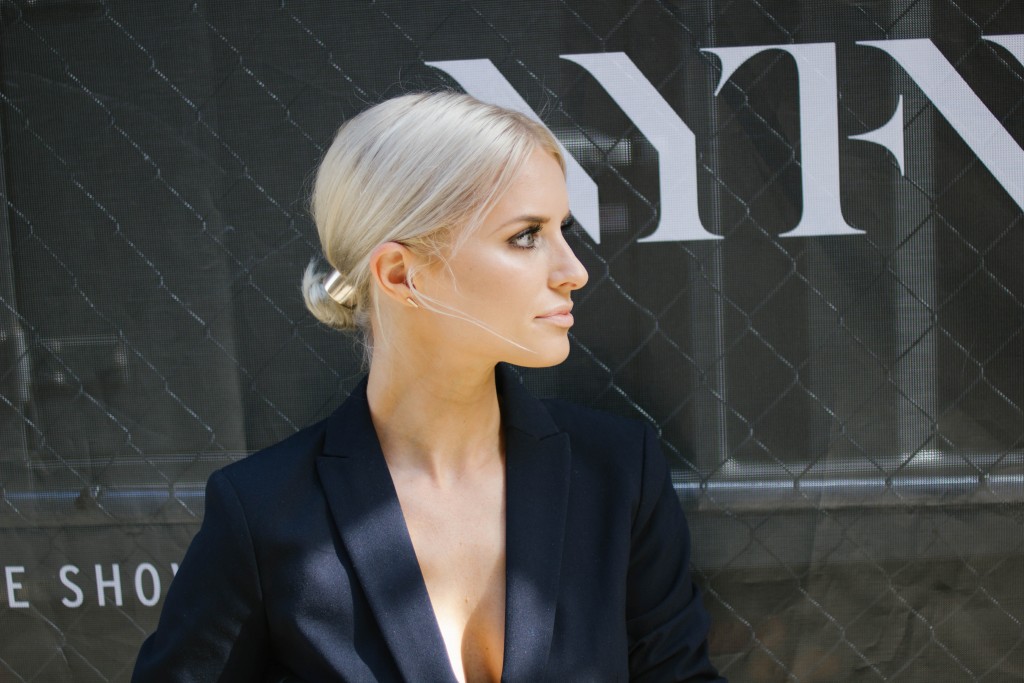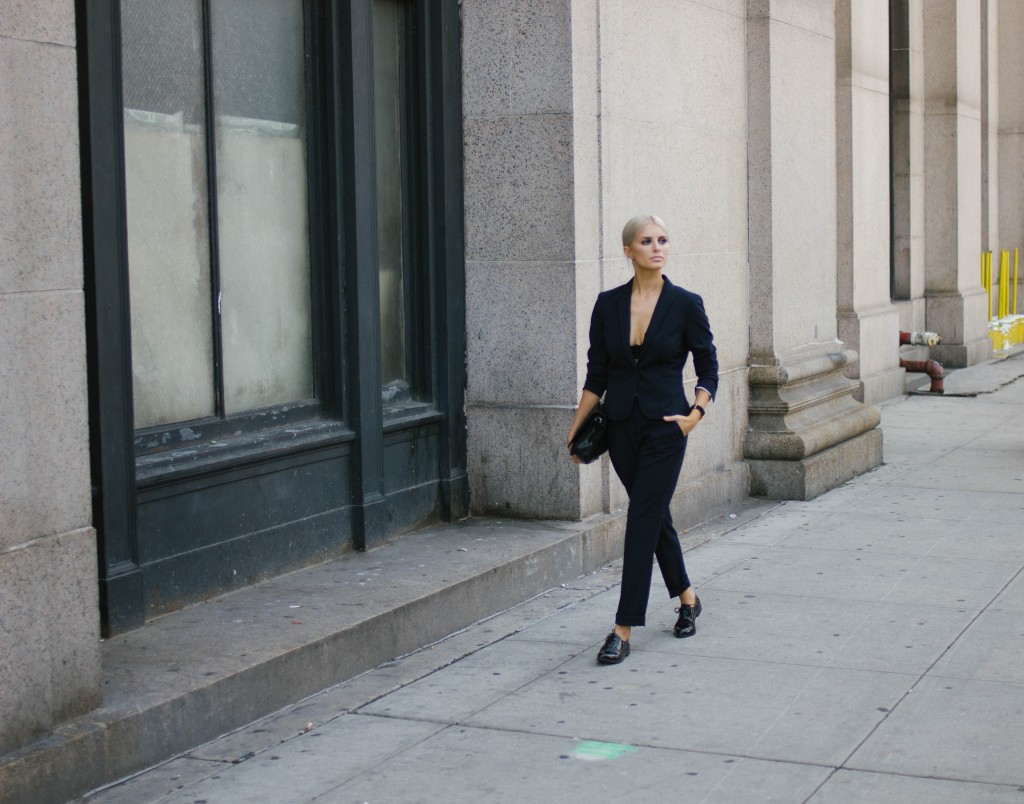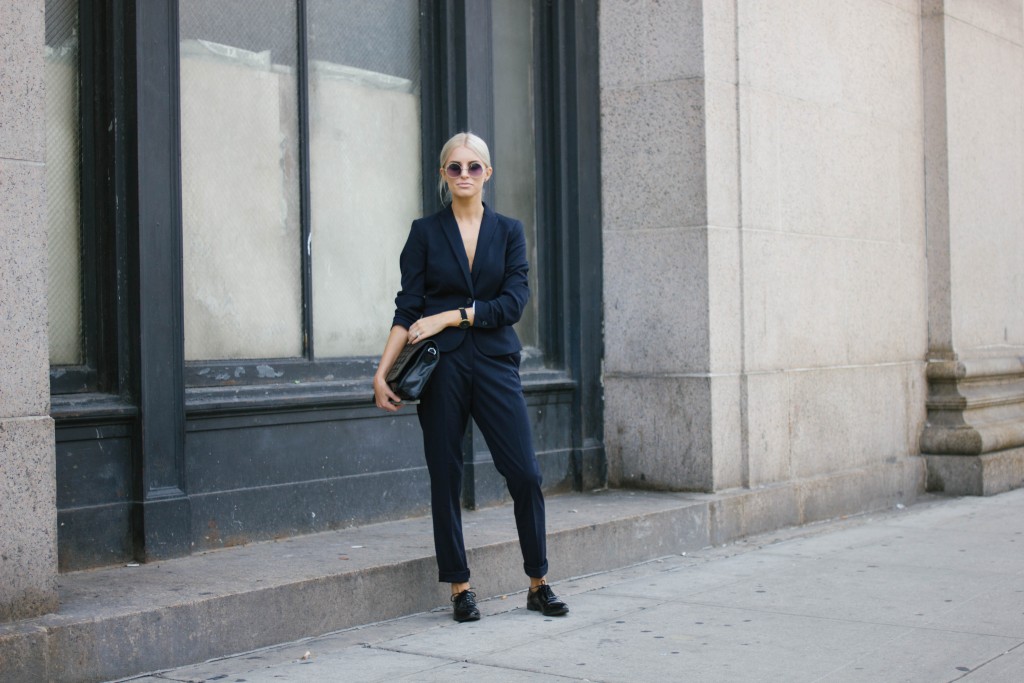 I'm a huge fan of suits and monochrome sets (probably wear them too much actually). There's just something so polished and effortless about them. The downfall is, most of the time, those pieces have to be tailored. But really, who has the time or money for that…well, that's no true, I'm just lazy :/ We all get my point though.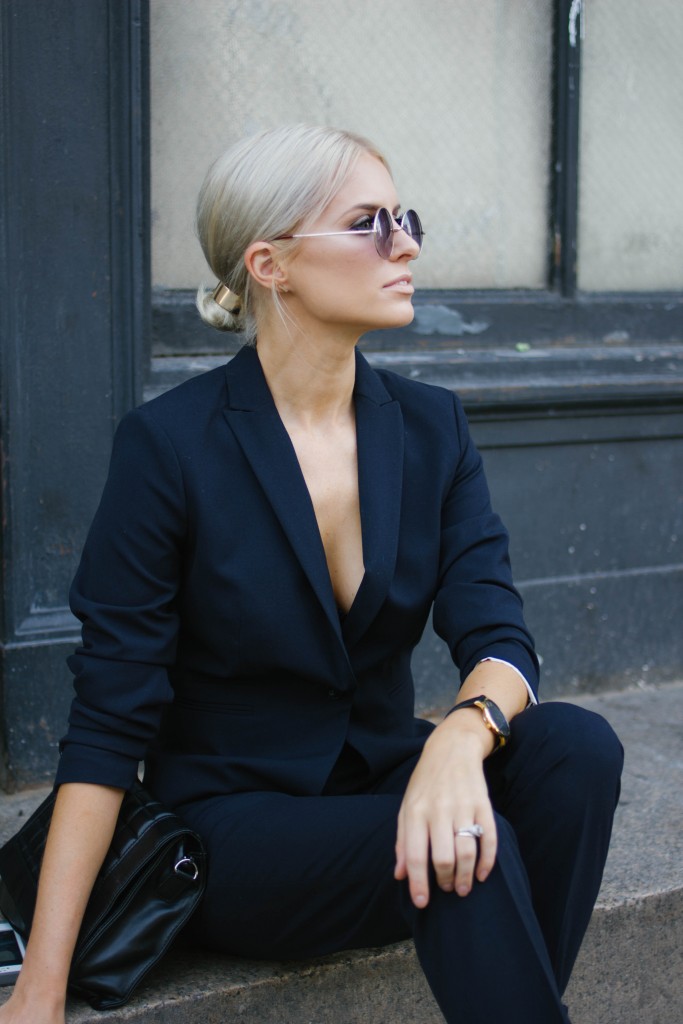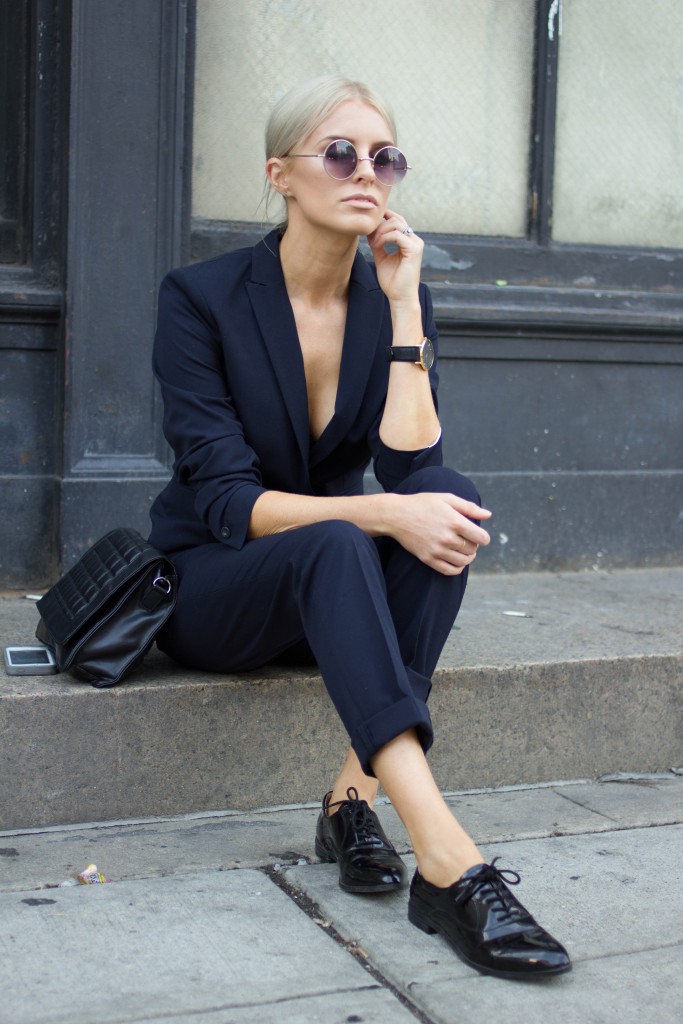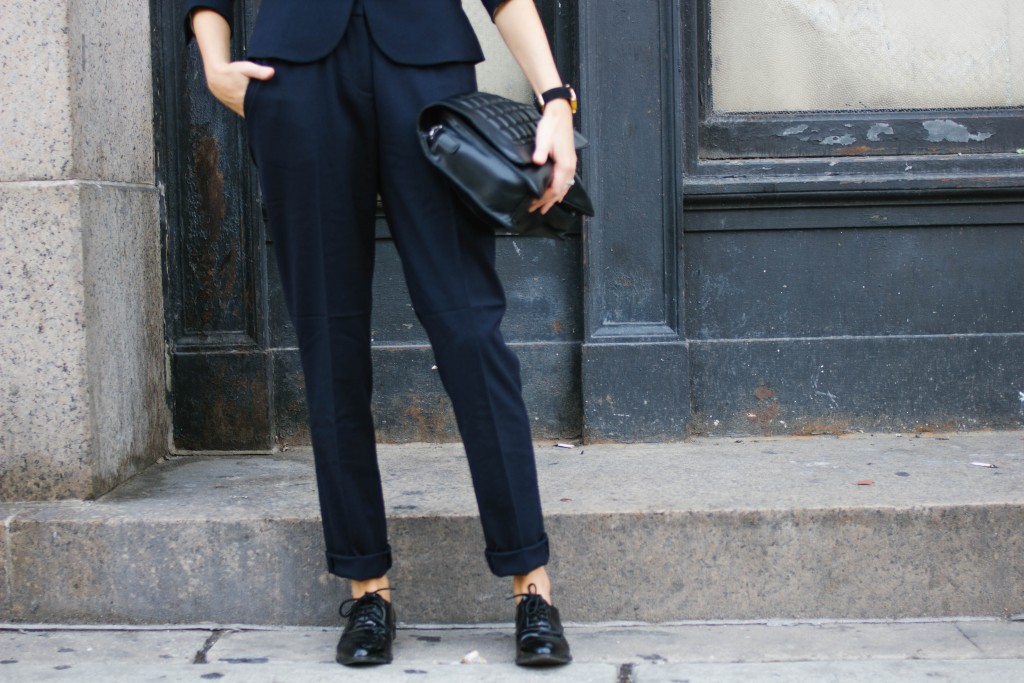 I've been dying to wear these patent leather oxfords this year from forever 21. I think they worked really well for this look. Since I'm a makeup artist and love to experiment (aka cake that stuff on), I feel more confident wearing the menswear's style that I love and without feeling overly made up. It's like my face gets to be the dressy part of my outfit instead of a pair of stilettos.
Sidenote: Anyone else use to wear makeup in high school, then down play it by wearing sweats? This is pretty much what I'm doing…call it "chic bum" if you will ;D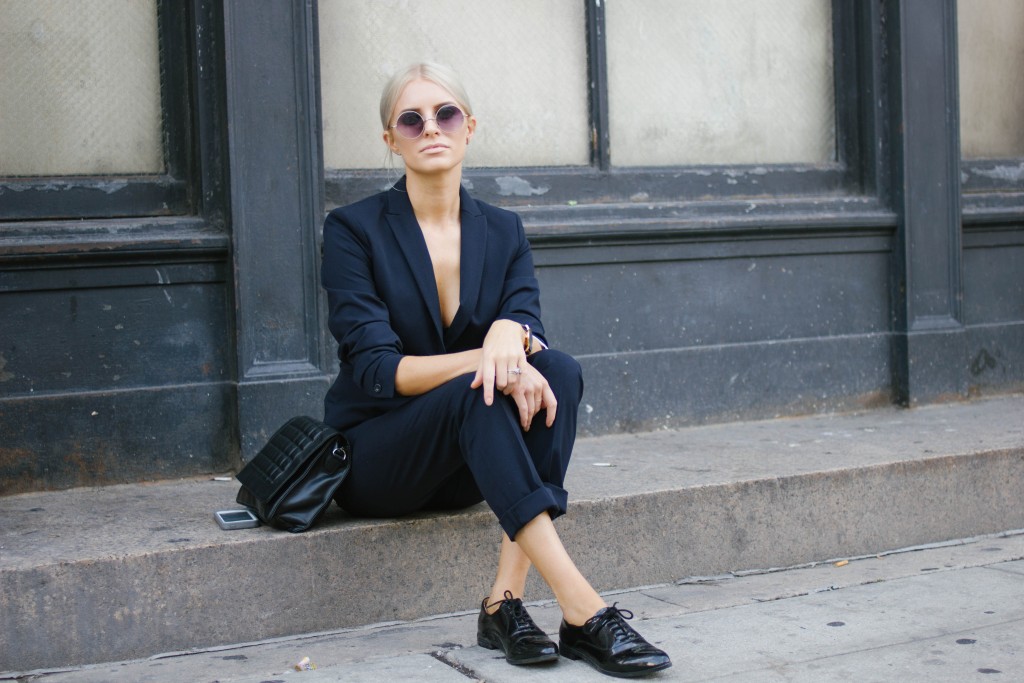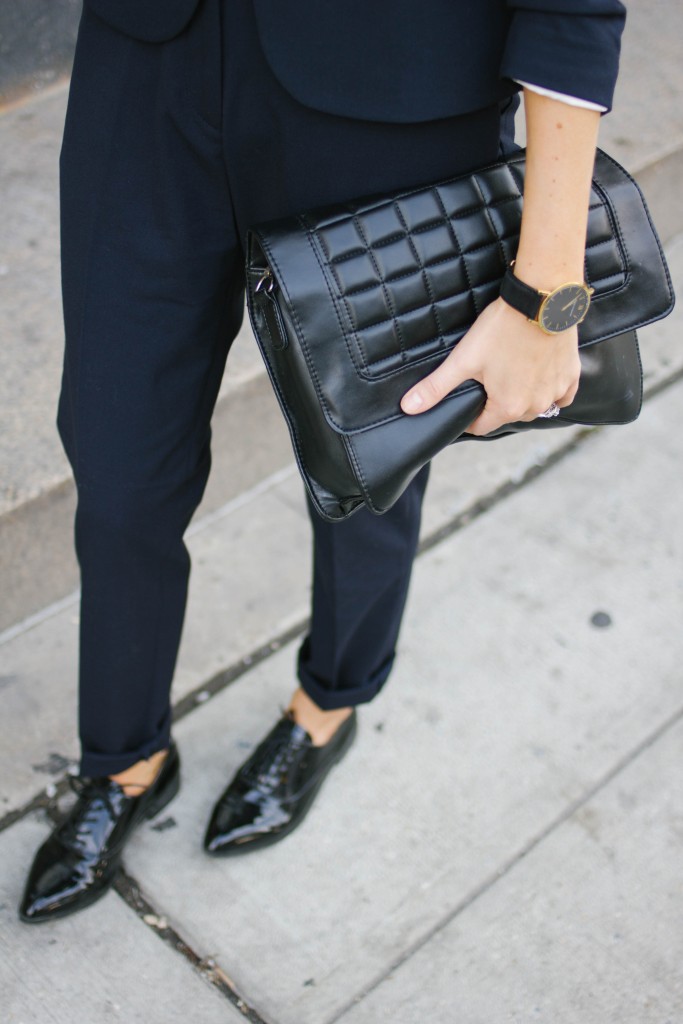 NYFW 2015 Day 2 Navy
blazer: H&M // straight pants: H&M // oxfords: Forever 21 // quilted purse: Target // round sunglasses: ebay // watch: Larsson & Jennings
I can't wait to do a post about what to expect your first trip to New York Fashion Week. I had no idea what I was doing; how long to stay, how to dress or get into shows. It's been a great experience so far and I'm glad I've been able to make the most of it in my own way!
Tonight is the Bloglovin' Awards and we get to find out which finalist won in their categories! I'm very excited to attend and so honored to even have been nominated for Breakthrough Fashion Blogger of the Year. I know it's going to be a blast regardless of the outcome!
Don't forget to follow me on Instagram for updates of the evening and stay tuned for my next outfit post. I'll be featuring tonights look provided by H&M Studio AW15!
---
---