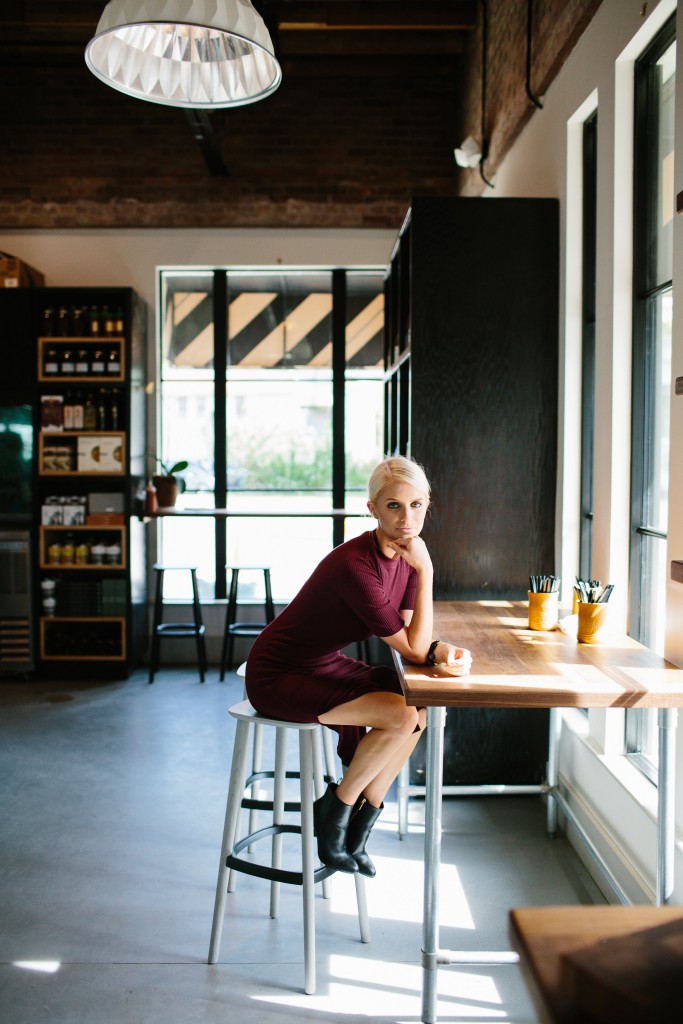 Another great thing about Fall… football season 🙂 And I'm married to a Gamecock Alumni.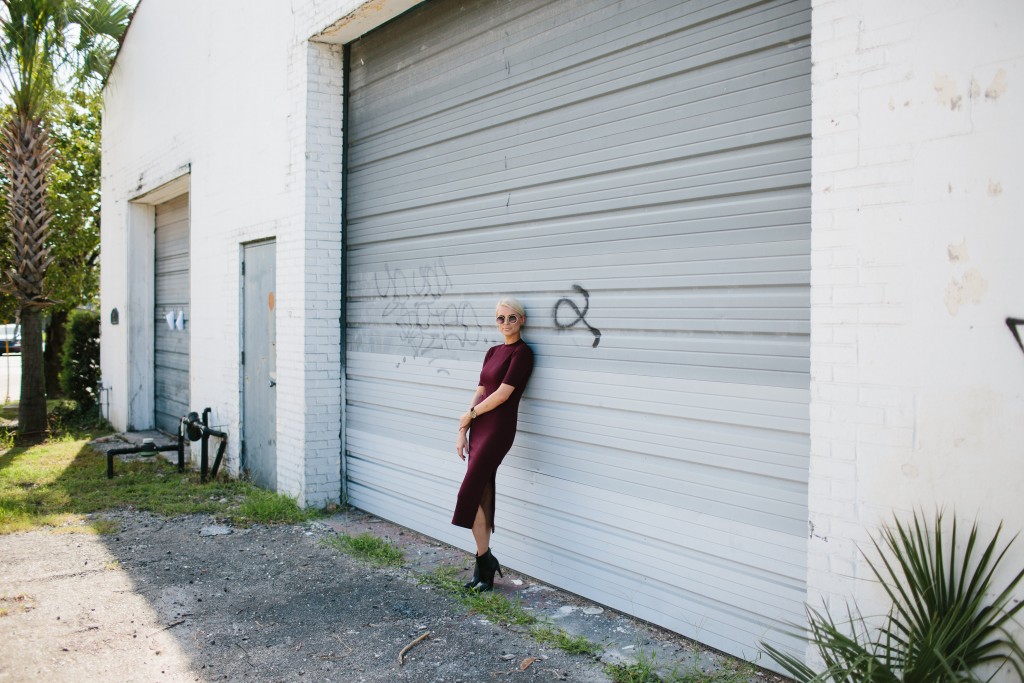 This is more of celebratory look rather than something to wear on game day..I mean you could, but with all the spills I would make, bloating I'd get after endless wings and beer (in a tight dress?), tailgating in heels…ah-no thank you. But that's what these shoots are for! 😉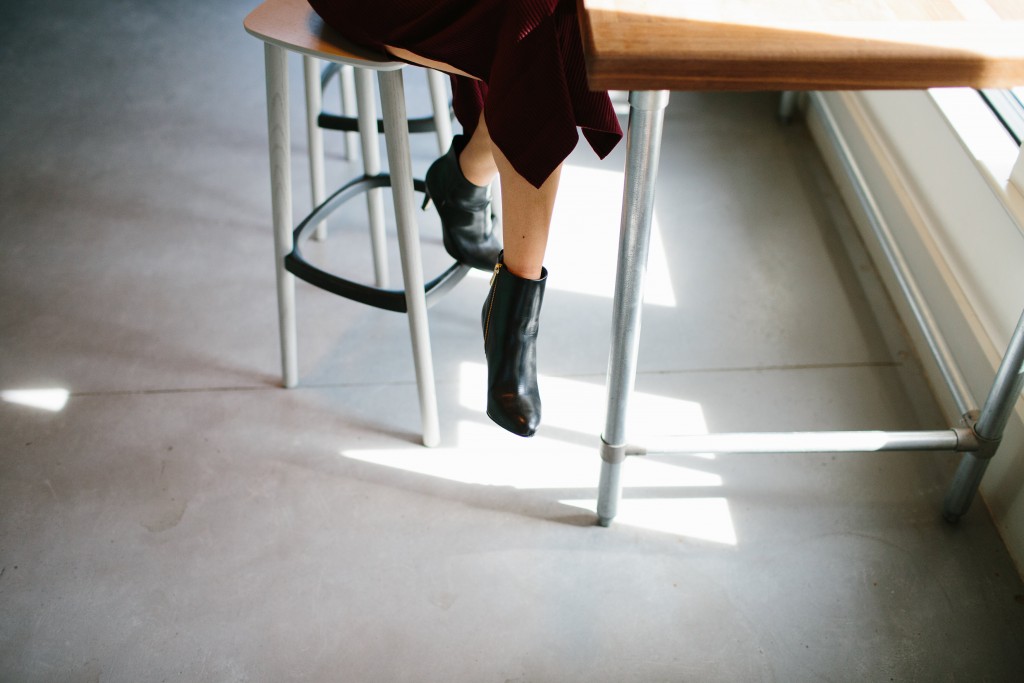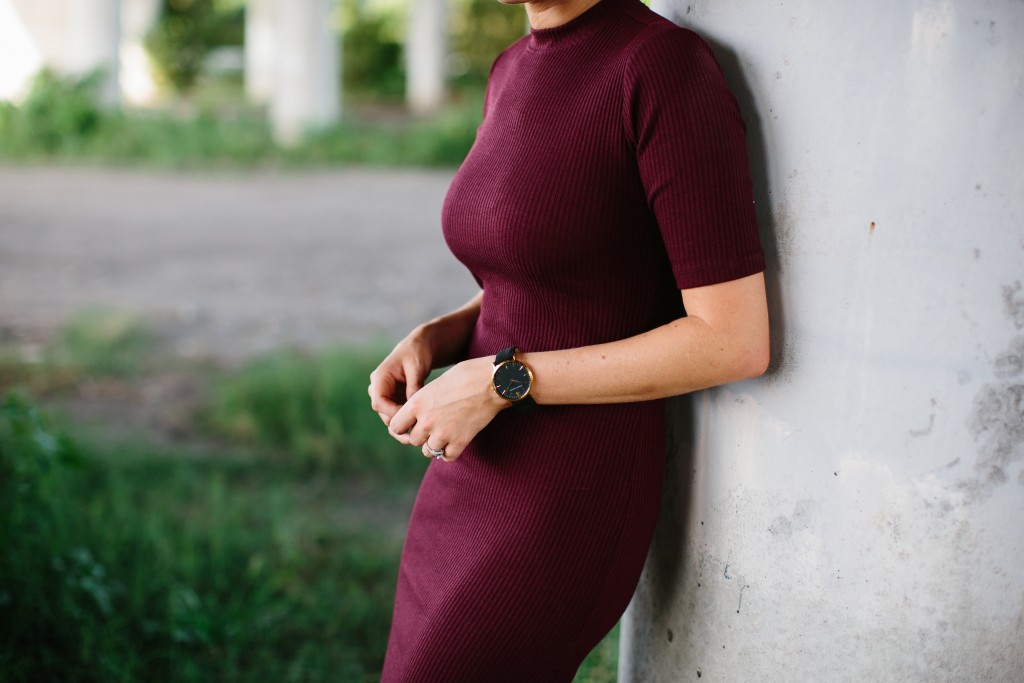 Garnet and Black
ribbed midi dress: forever 21 // black ankle boots: H&M $20 ON SALE // watch: Larsson & Jennings // round frame sunglasses: Ebay // gold bar earrings: ebay
I say this a lot, but Forever 21 is really stepping up their game! It doesn't just stop at the midis and mock necks, oxfords and loafers. They are really taking hold of the minimalist and masculine trend. I can now find more oversized and even structured pieces instead of cheap fabrics. I think it's because I shop more on their online 'Web Exclusives' and 'Contemporary' lines, but still, at least they offer better quality and more style options now.
Hope everyone has a wonderful first weekend of October!! I've got makeup for 8 for a rehearsal dinner and double header tomorrow-wish me luck!!
---
---