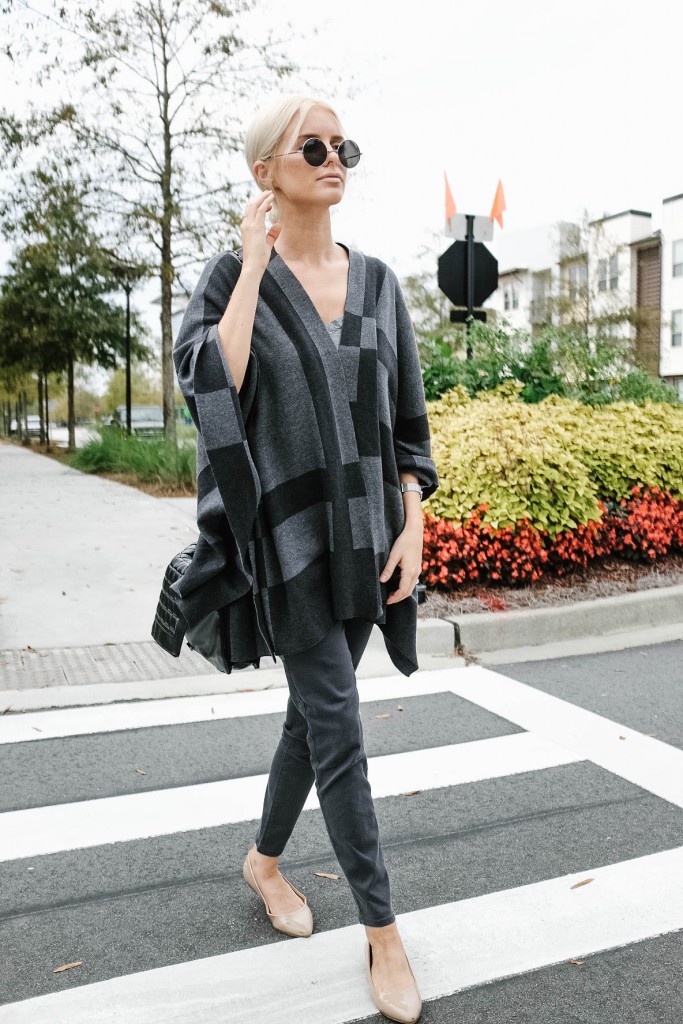 Just a stroll in Summerville's new community Nexton after church service. We are loving this new development across from our neighborhood!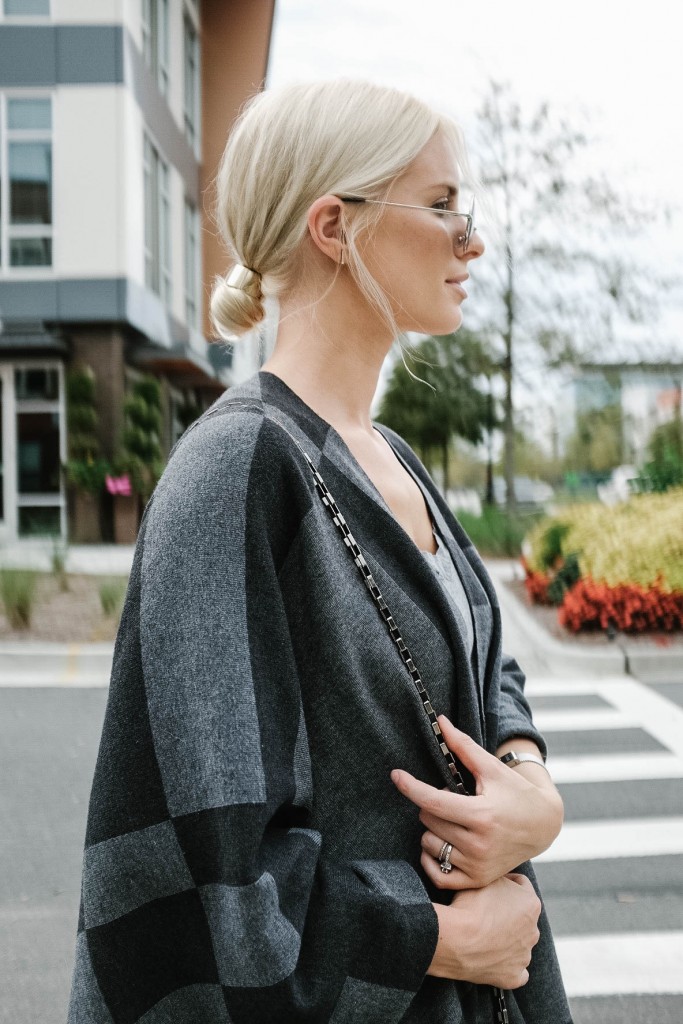 This Harrow Wrap in Plaid from J. McLaughlin (which you can get online or in stores!) is what I've been wearing on the daily. Unlike a poncho you wear over your head, this wrap is easy to throw on any outfit! Another comfy chic look 😉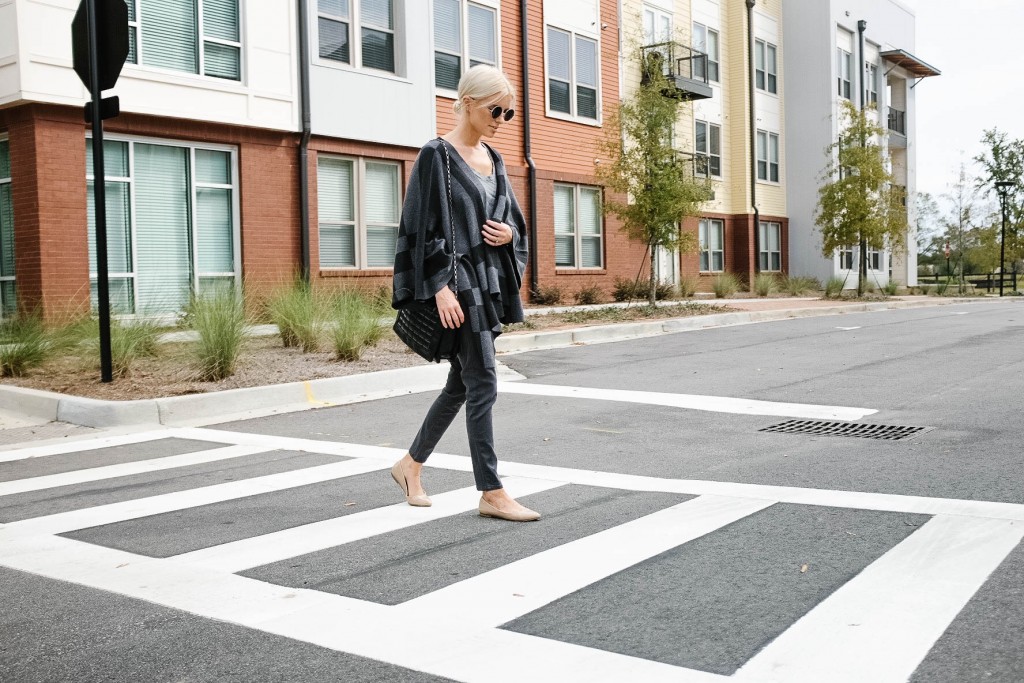 How beautiful is this area? I love the modern look of the apartments and I can't wait for the restaurants and stores below them to open up!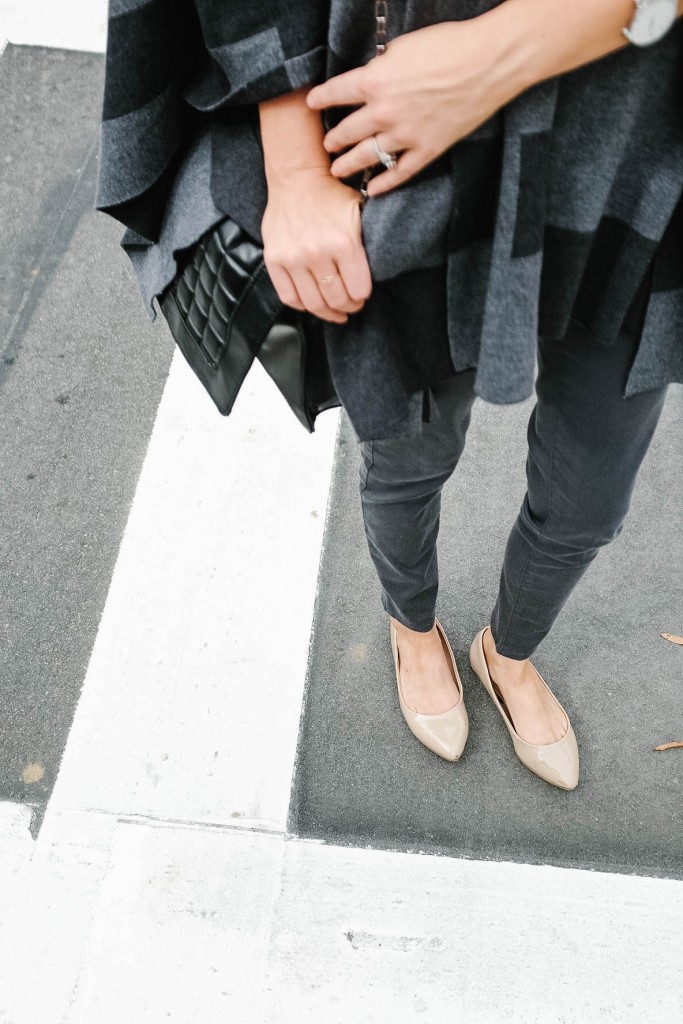 Wrapped in Grays
The best part about this look has to be my new UNIONBAY jeggings. I don't think I've ever owned a pair of jeggings. I  must admit I've always been skeptical about them, but these aren't your average jeggings! They're not leggings that LOOK like jeans, they're jeans that FEEL like leggings (better even). And I got them in black too 😉
The size 3 fits perfectly! The most softest, inexpensive pair of pants that I own. No dye smell either (which unfortunately comes with some cheap pants).
Sidenote: Do you guys spell it "grey" or "gray"? I think I just prefer it with and "e", but I think it's more commonly used with an "a" lol
---
---