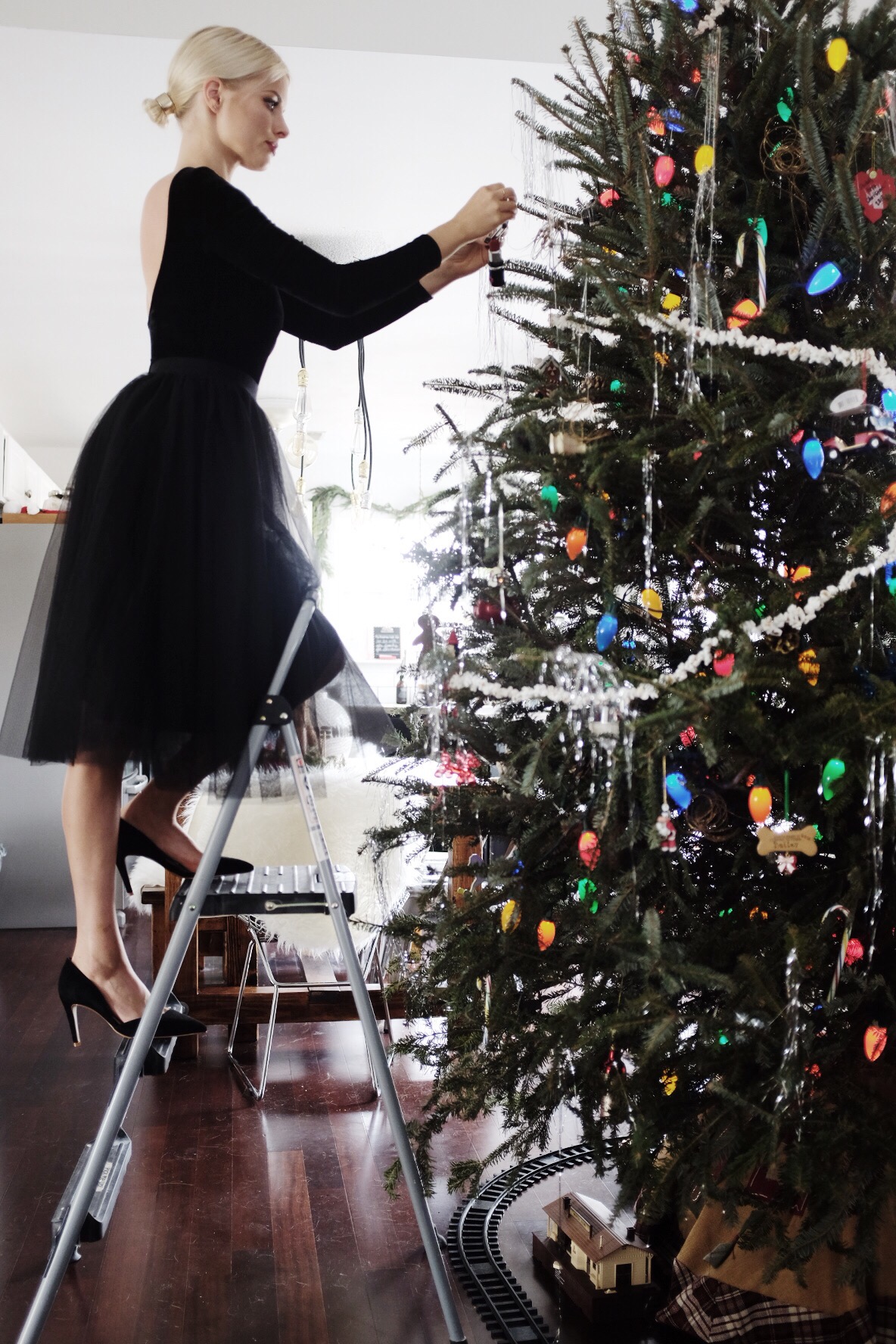 Sorry it's been awhile since my last post! We got to host Christmas this year for this first time!! 😀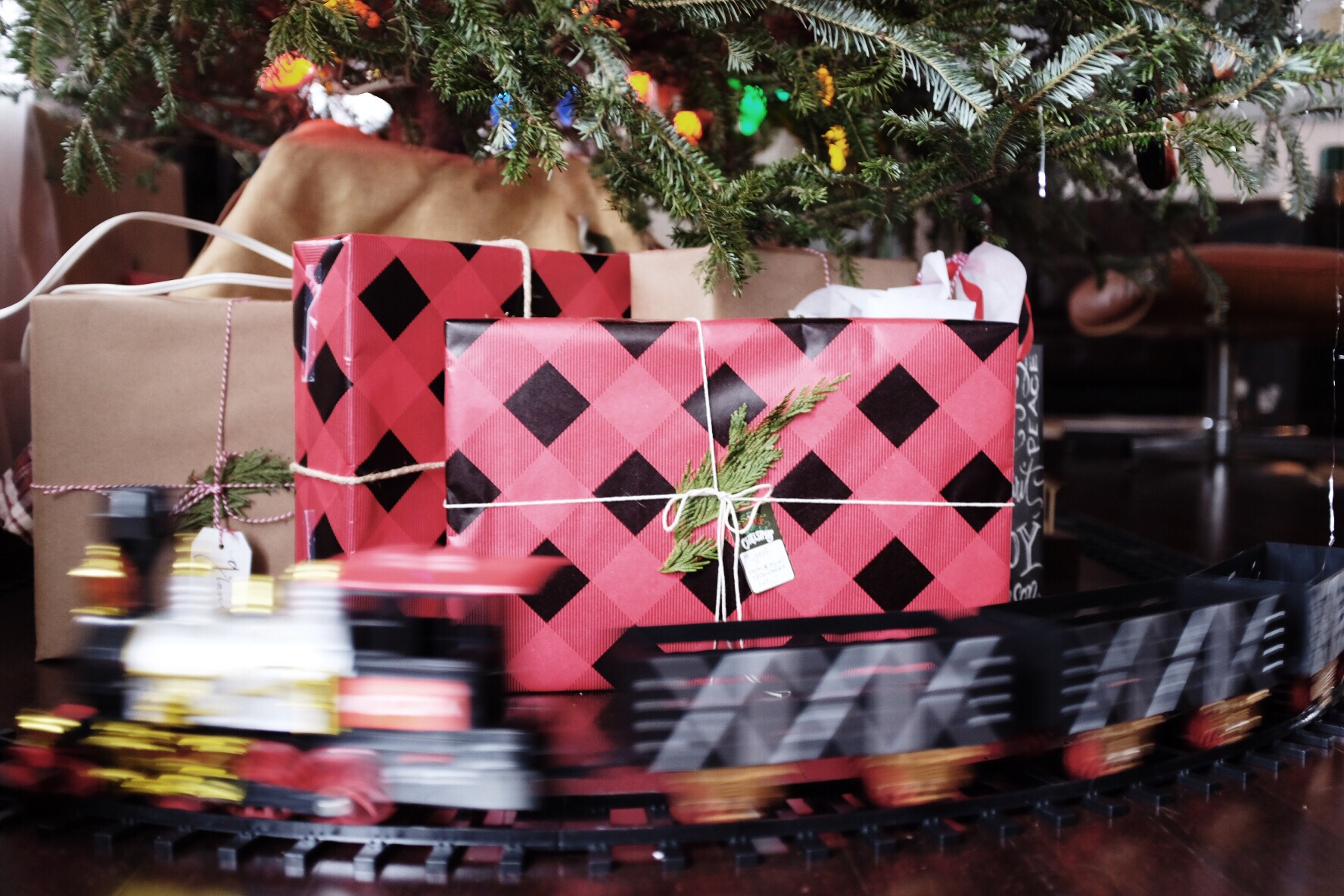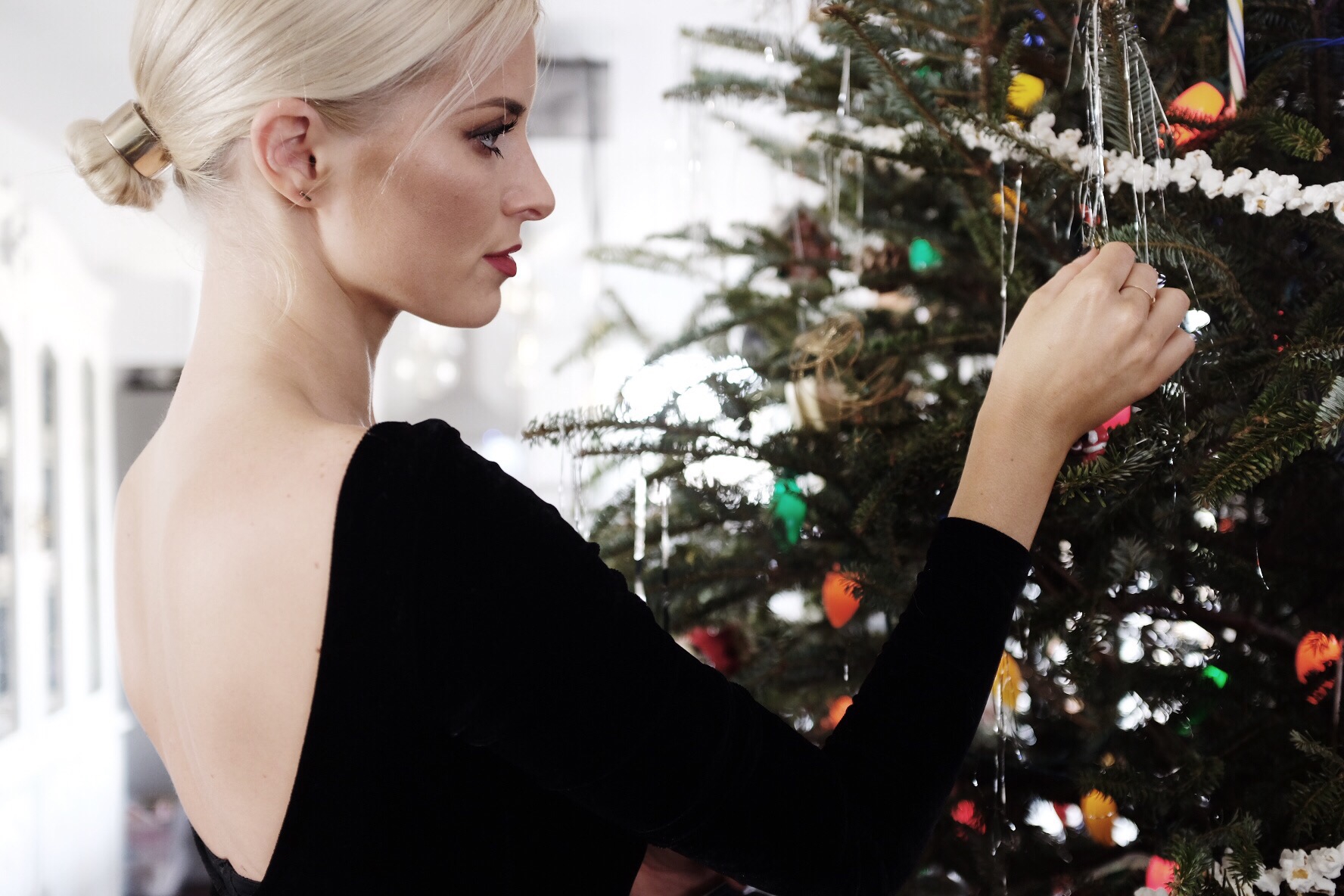 I love playing Nat King Cole and my favorite Christmas singer Johnny Mathis while decorating the tree. I also heard this rendition of Silent Night by Miley Cyrus that I fell in love with this year!!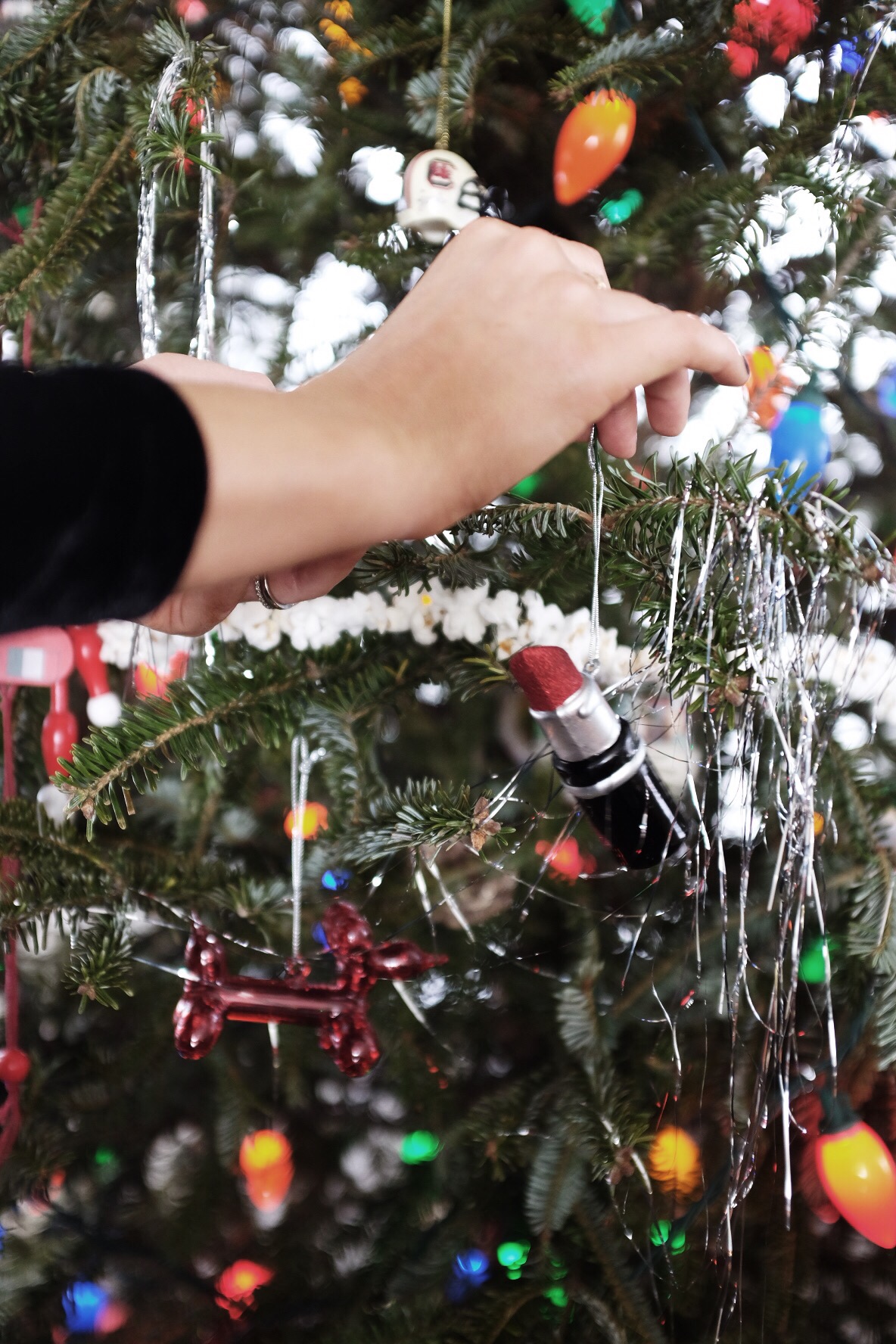 My favorite way to decorate our tree is from the movie A Christmas Story (surprisingly not at all how we used to decorate it! lol) I love the big vintage bulbs, tinsel, and the popcorn garland I still can't believe I threaded 3 years ago haha And a funny "did you know", I heard from both my mother-in-law and mama was they used to put the tinsel on strand by strand!! Is that not crazy?! lol Gives me an idea for next year 😉
Thanks to Lulus for providing me with my holiday party look!!
---
---
Christmas at The Hellers
I was so excited to hear that both my in-laws and my mom, brother and grandma from my side were coming down for Christmas Eve and Christmas day! We normally split it up and it was so nice having everyone in one place. This year was seriously the best Christmas I've had in a long time. Though we did miss the rest of our families.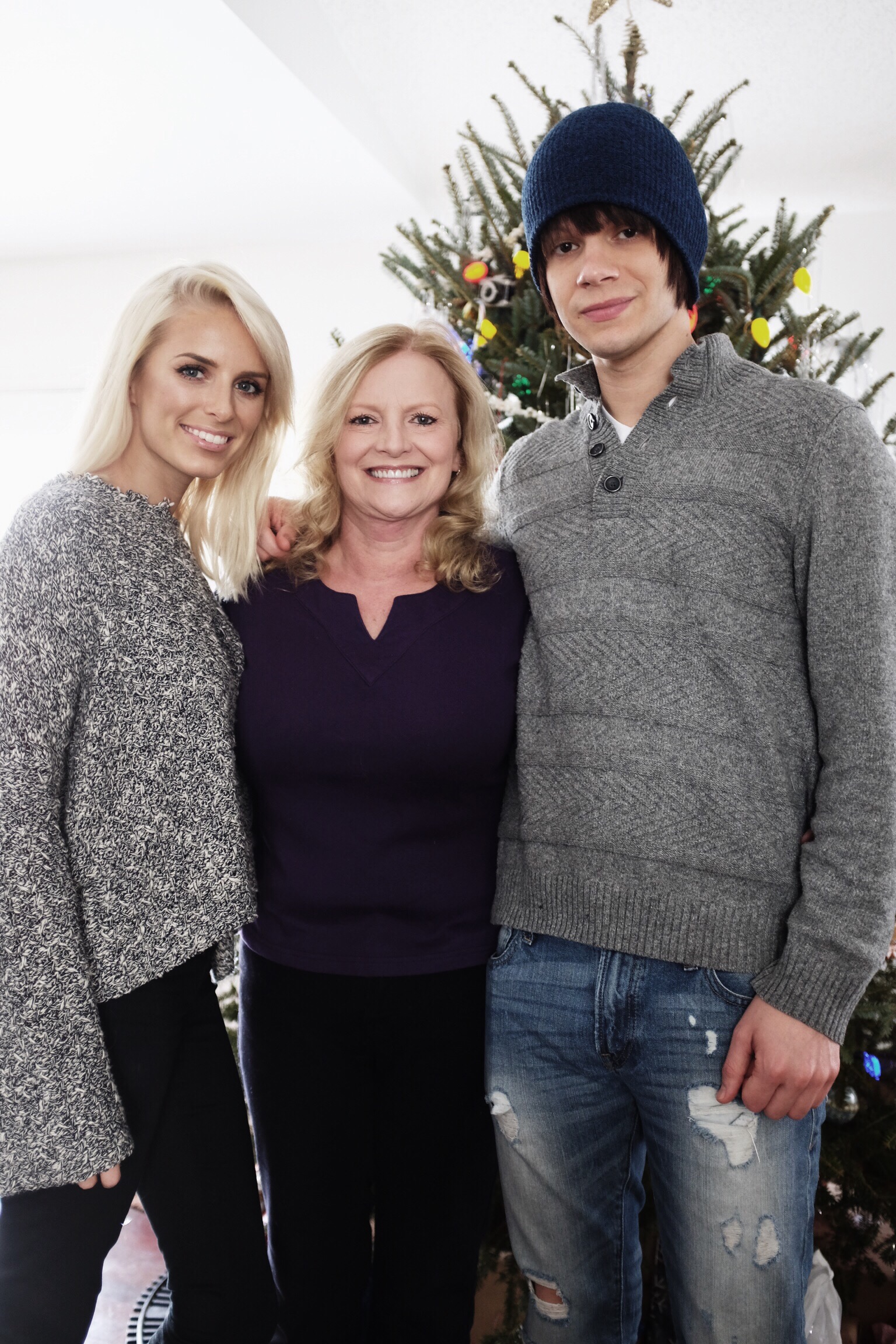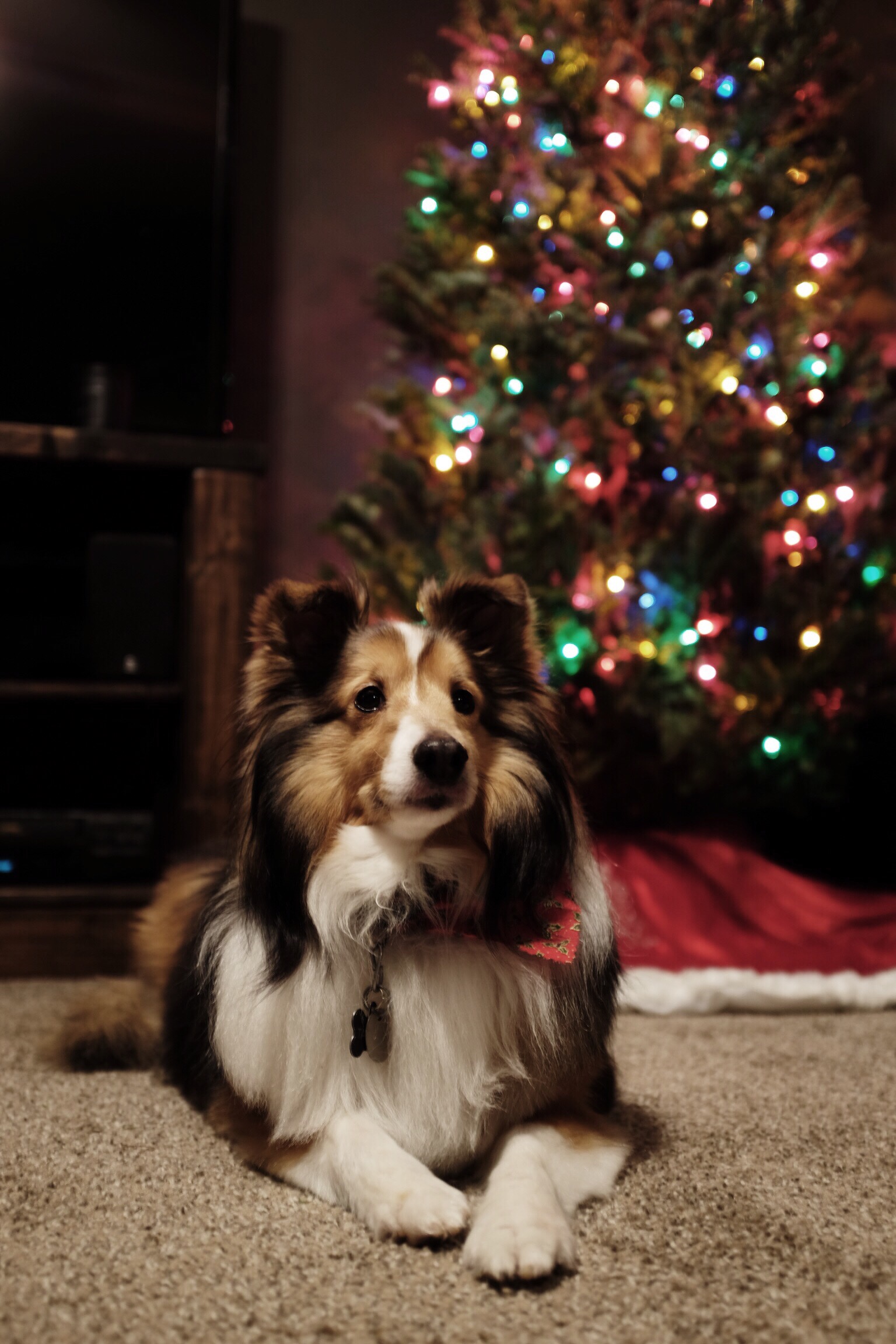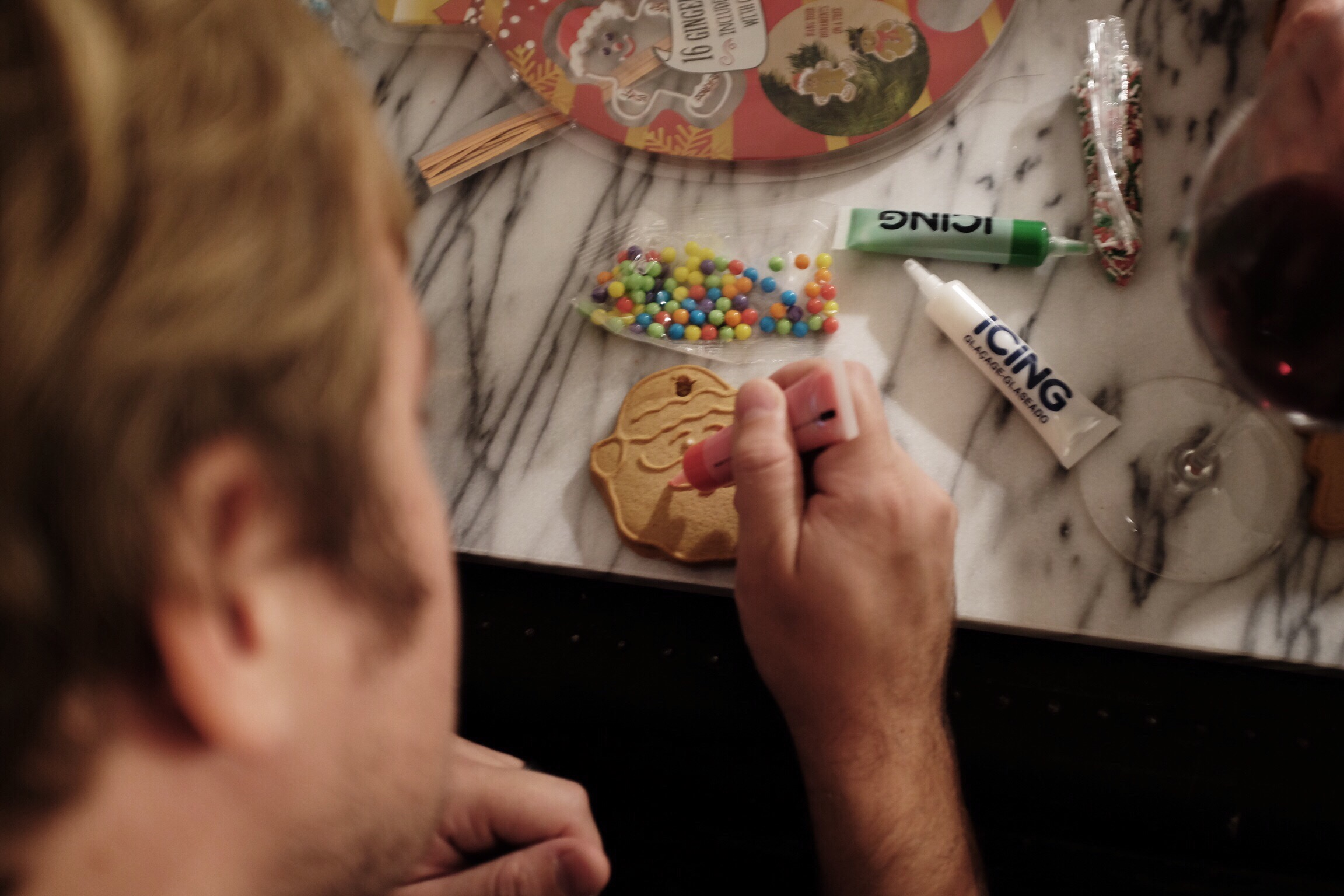 Decorating our gingerbread cookies before Christmas Eve!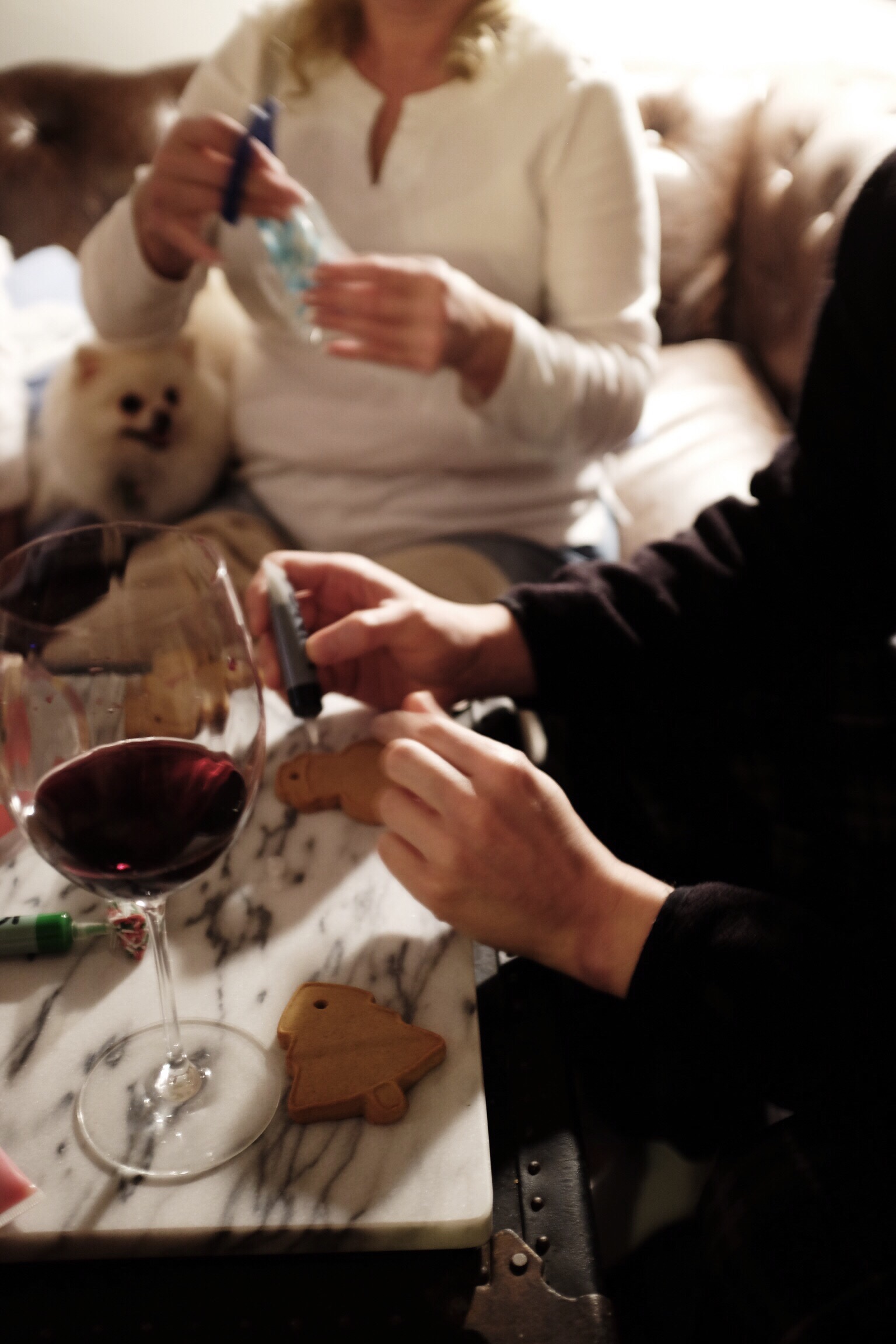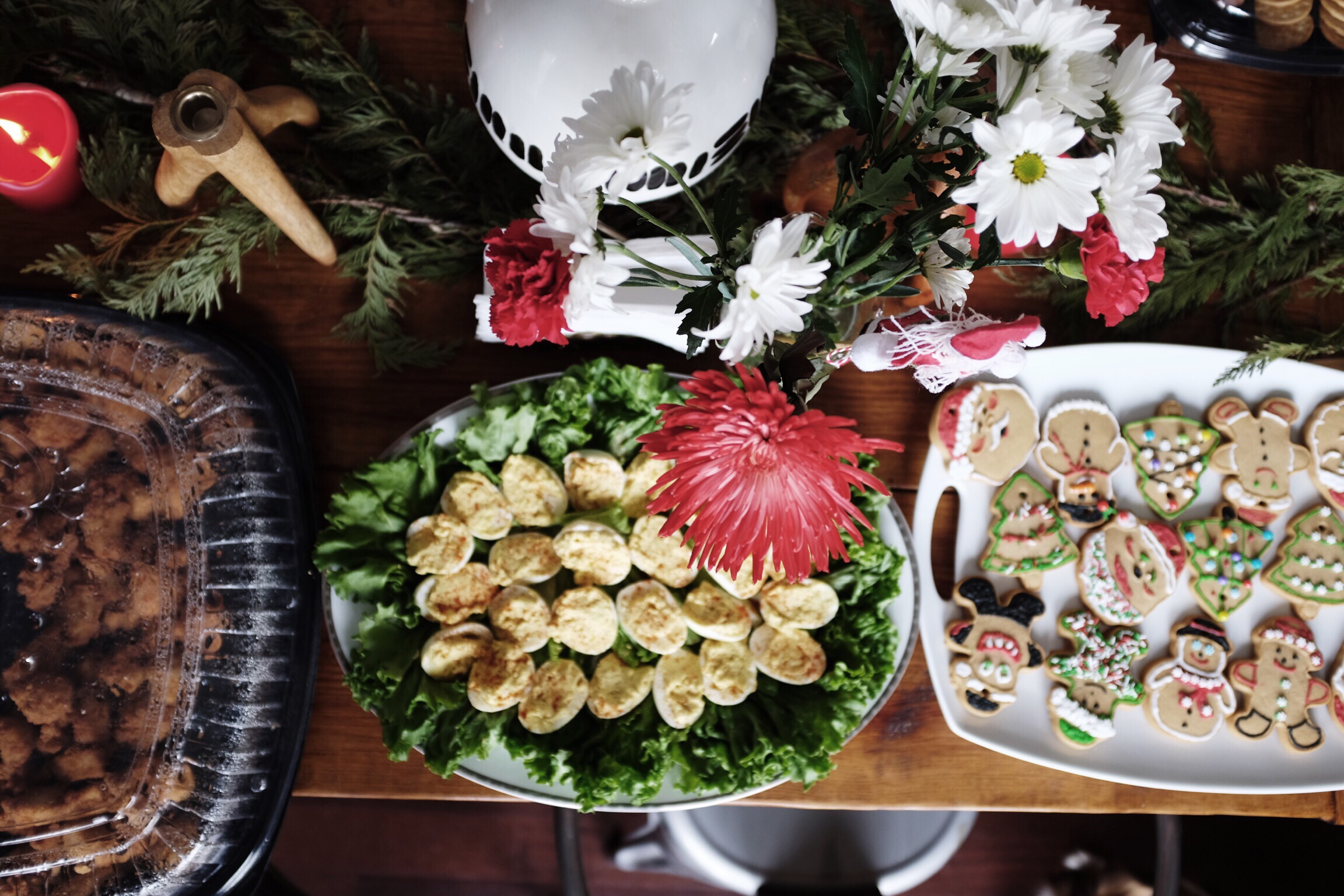 Another thing Josh and I wanted to do was cover all the food and beverage, but everyone wanted to help pitch in which is always thoughtful!
I've tried to pick up a few things about hosting throughout the years (though I still have a long way to go!) and have taken in so much from friends and family. What I wanted most was for everyone to feel comfortable and like they were at home for Christmas. I had everyone bring their stockings, let my brother pick out a second tree for the downstairs, get ornaments for everyone coming to decorate it with and surprised my side of the family with matching Christmas pjs like we used to do! We also wanted to make sure we included everyones traditions, such as; midnight mass, french toast/Christmas Story Christmas Morning, Jim Carey's Grinch Eve night, Apples-to-Apples, etc so they didn't feel like they were too far away from home 🙂
The funniest part about the whole weekend was that it was 80 here in SC the entire time so I kept it 65 in the house so it would feel like Christmas and we could build fires lol Also, everyone's more comfortable when it's cold anyway so they can bundle up right?! Really, I was just crazy for doing that I know, but oh well lol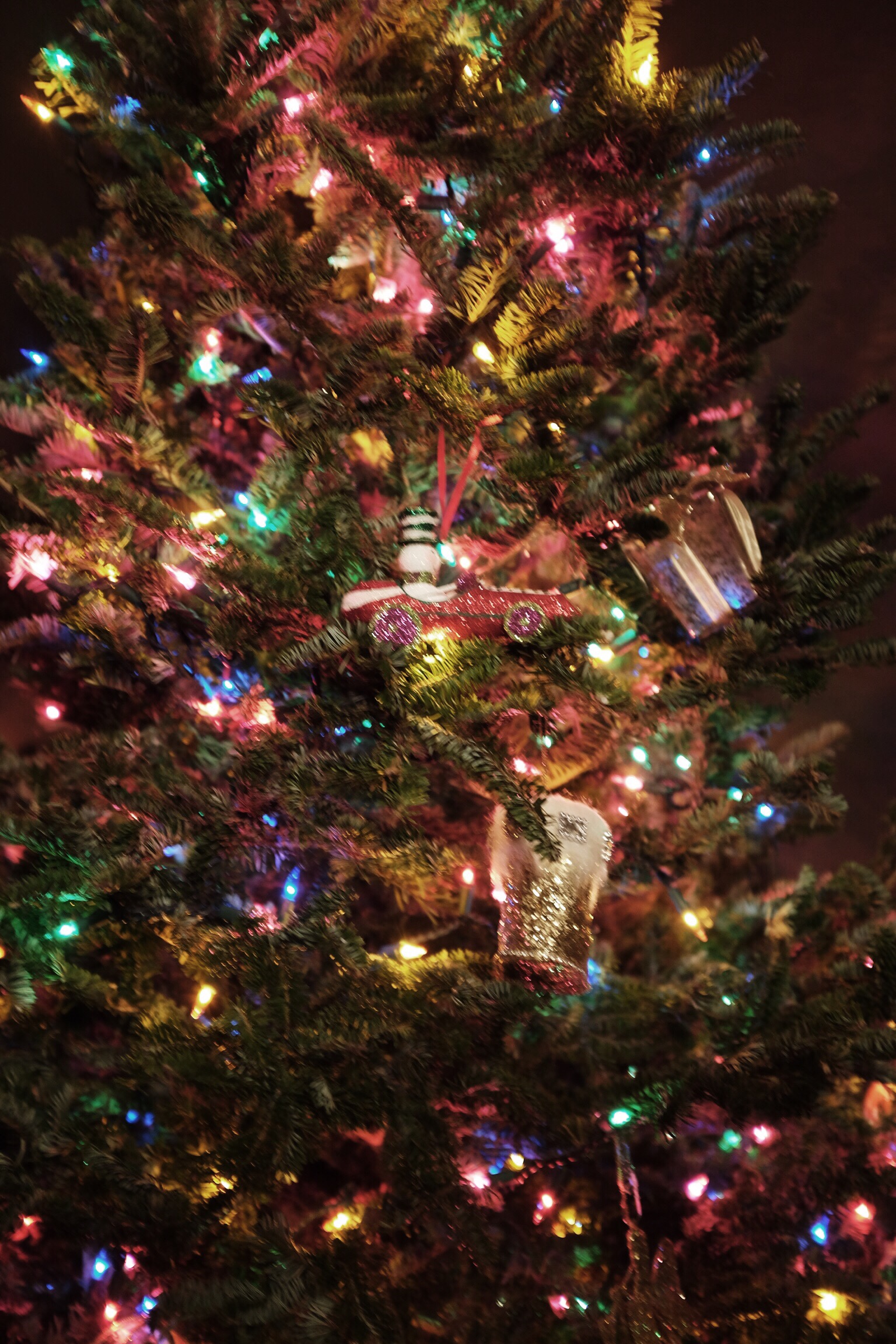 We got the snowman in the race-car for my father-in-law Tim, angel for my mother-in-law Carol, the boot for my Grandma (lol), a parasol for my mama, and Amanda and Nick got Clemson themed ornaments! (Since I was letting my brother pick out his own, he couldn't make up his mind about one and didn't want one all together lol)
  Poor Tristan..can't have a drink 'til June because of his diet 🙁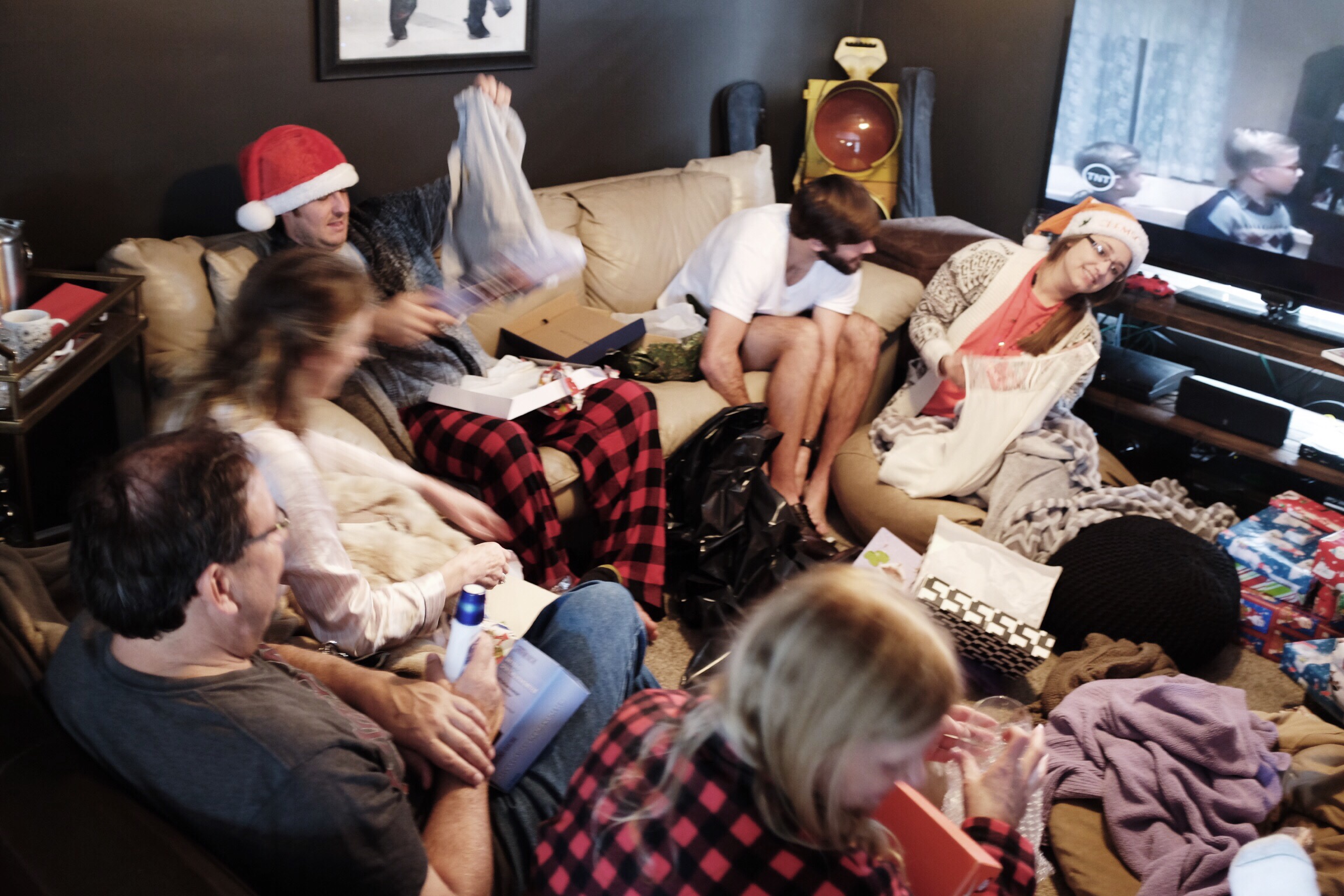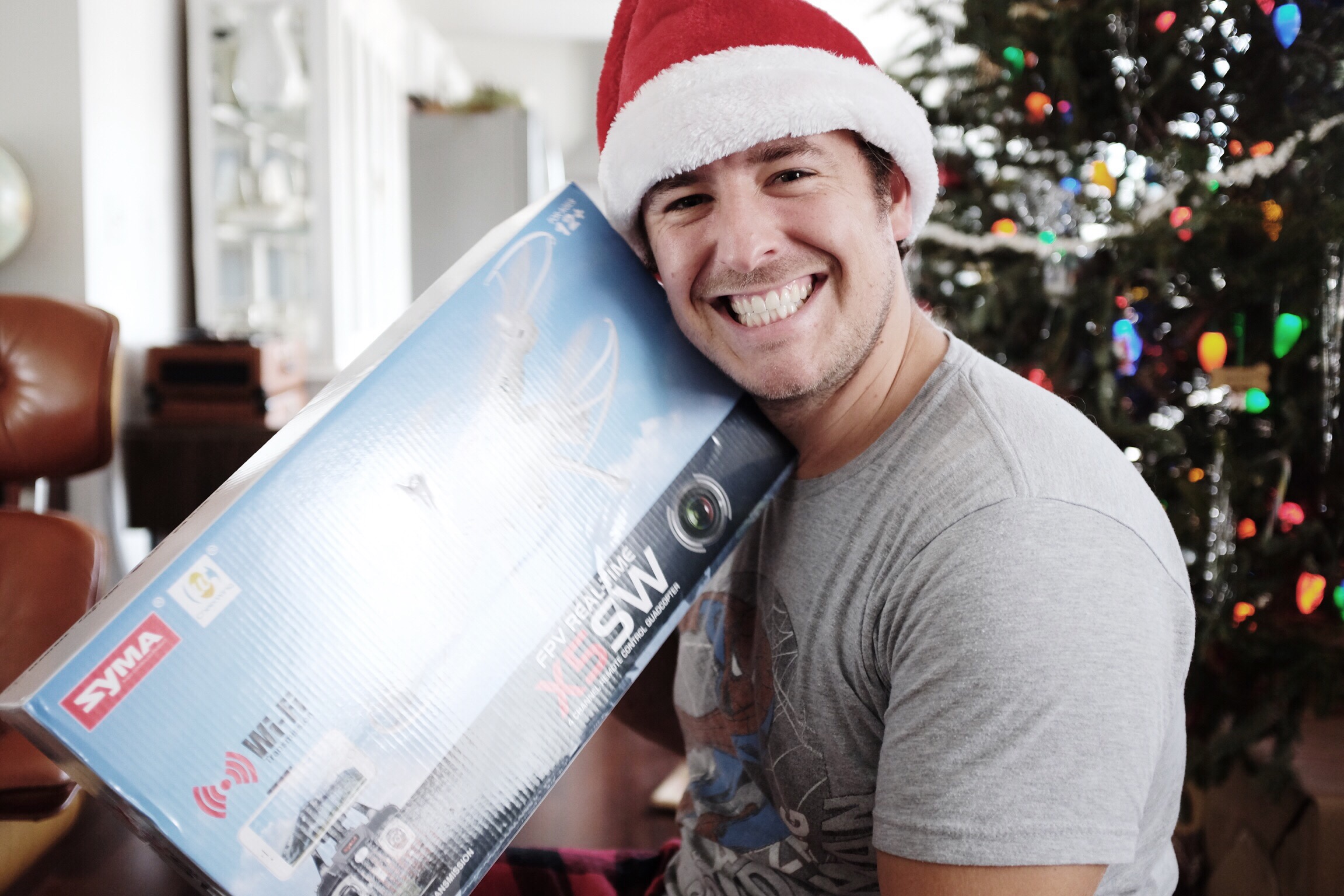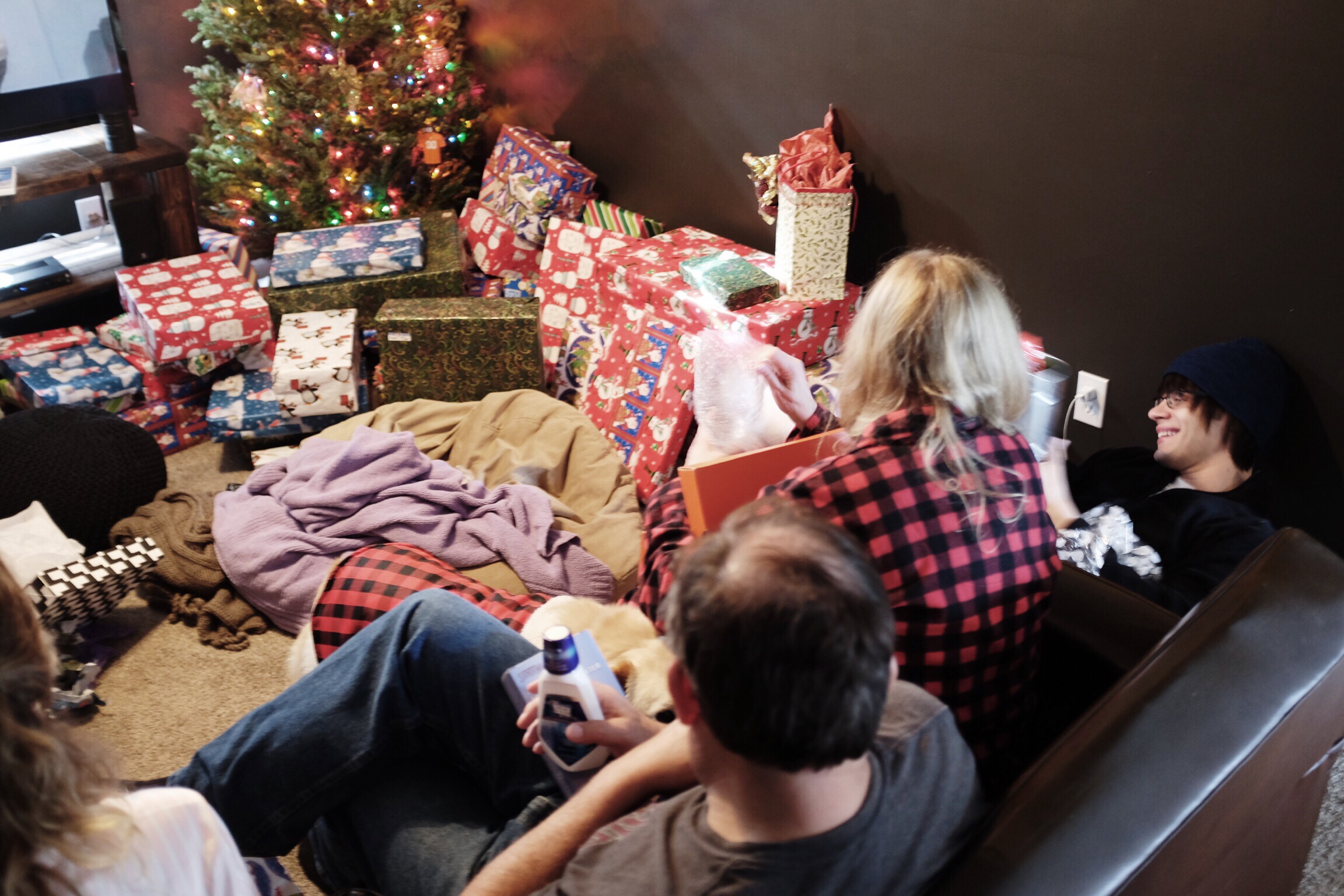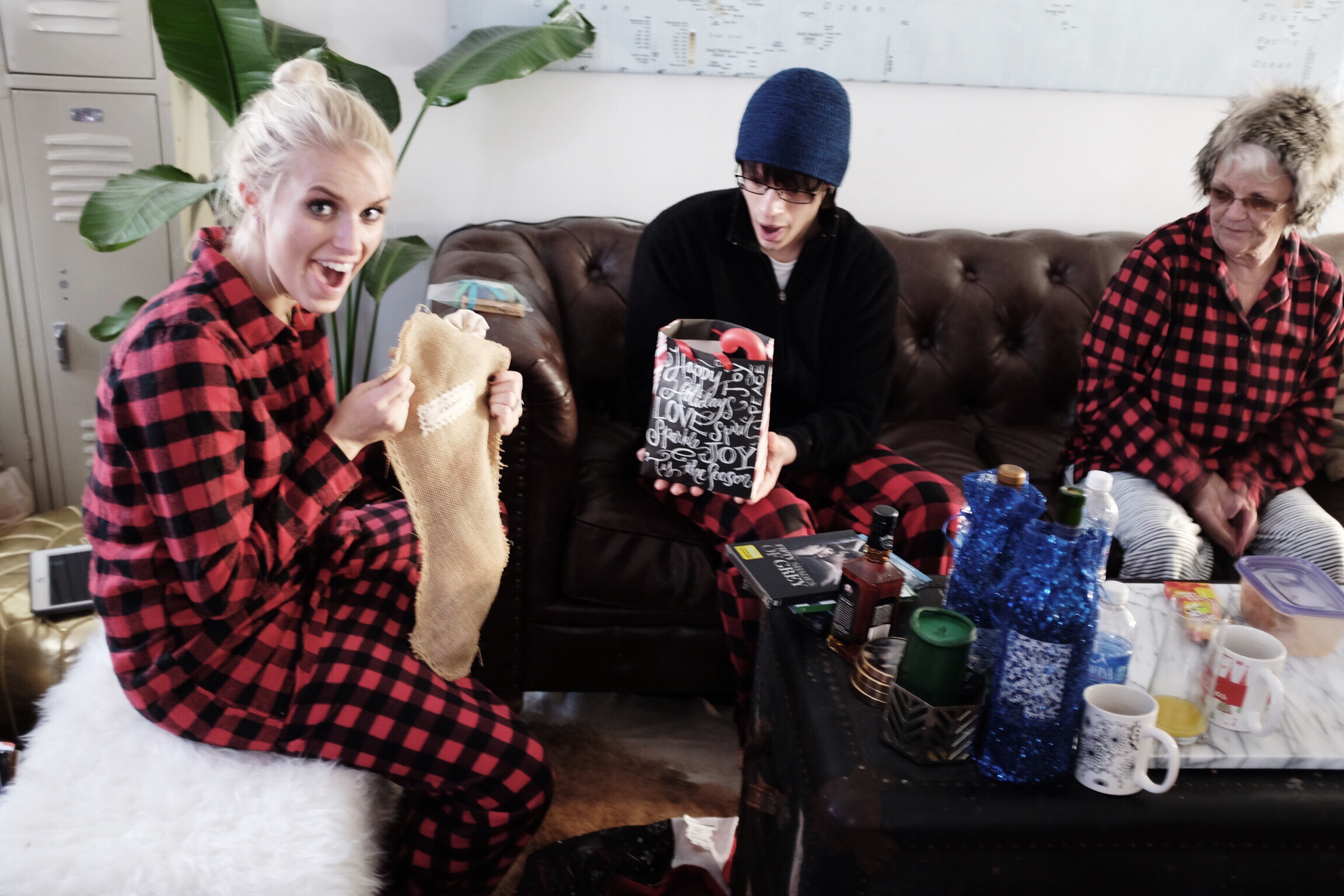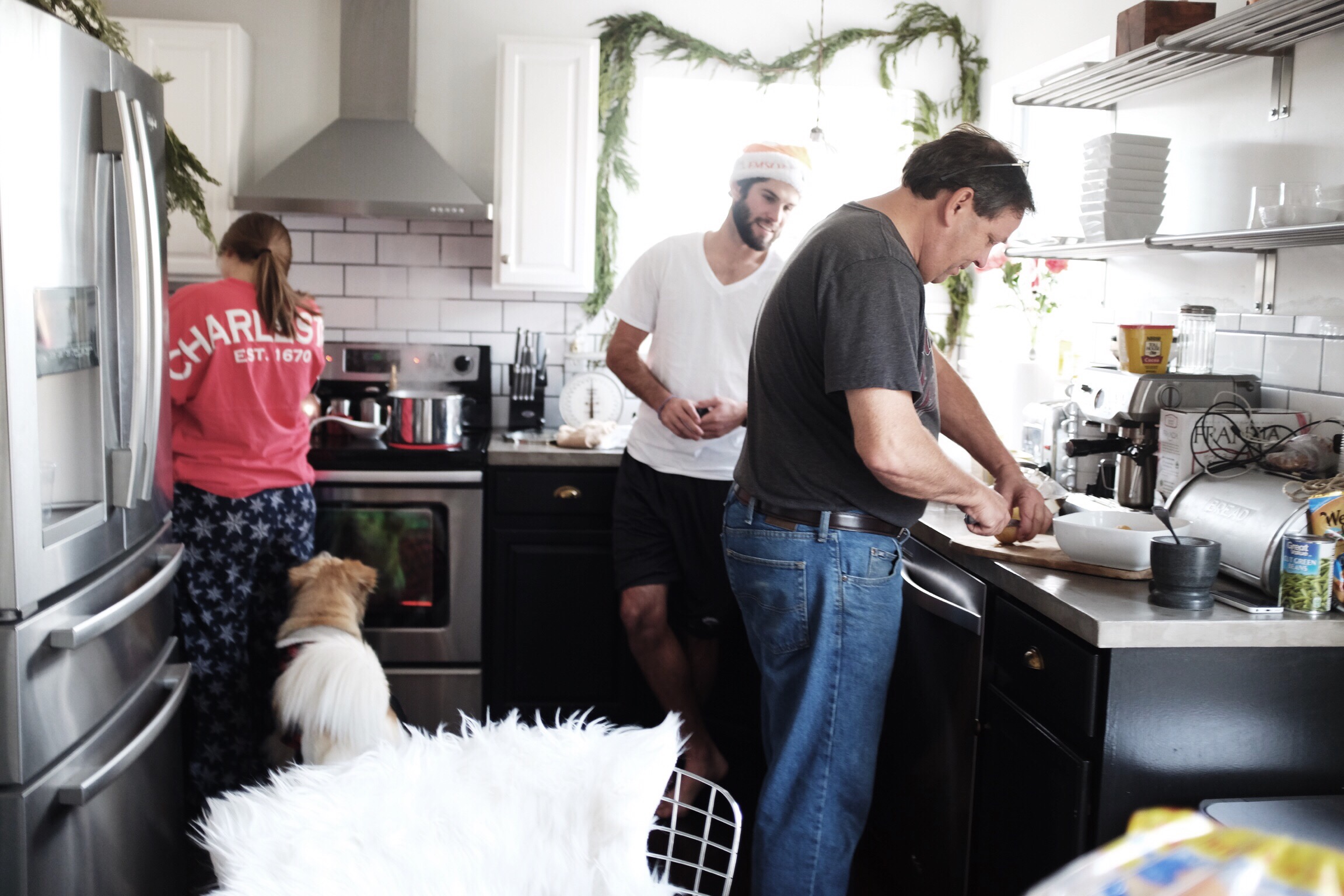 We always love my father-in-laws cooking so it was only fair to have him cook the food we got lol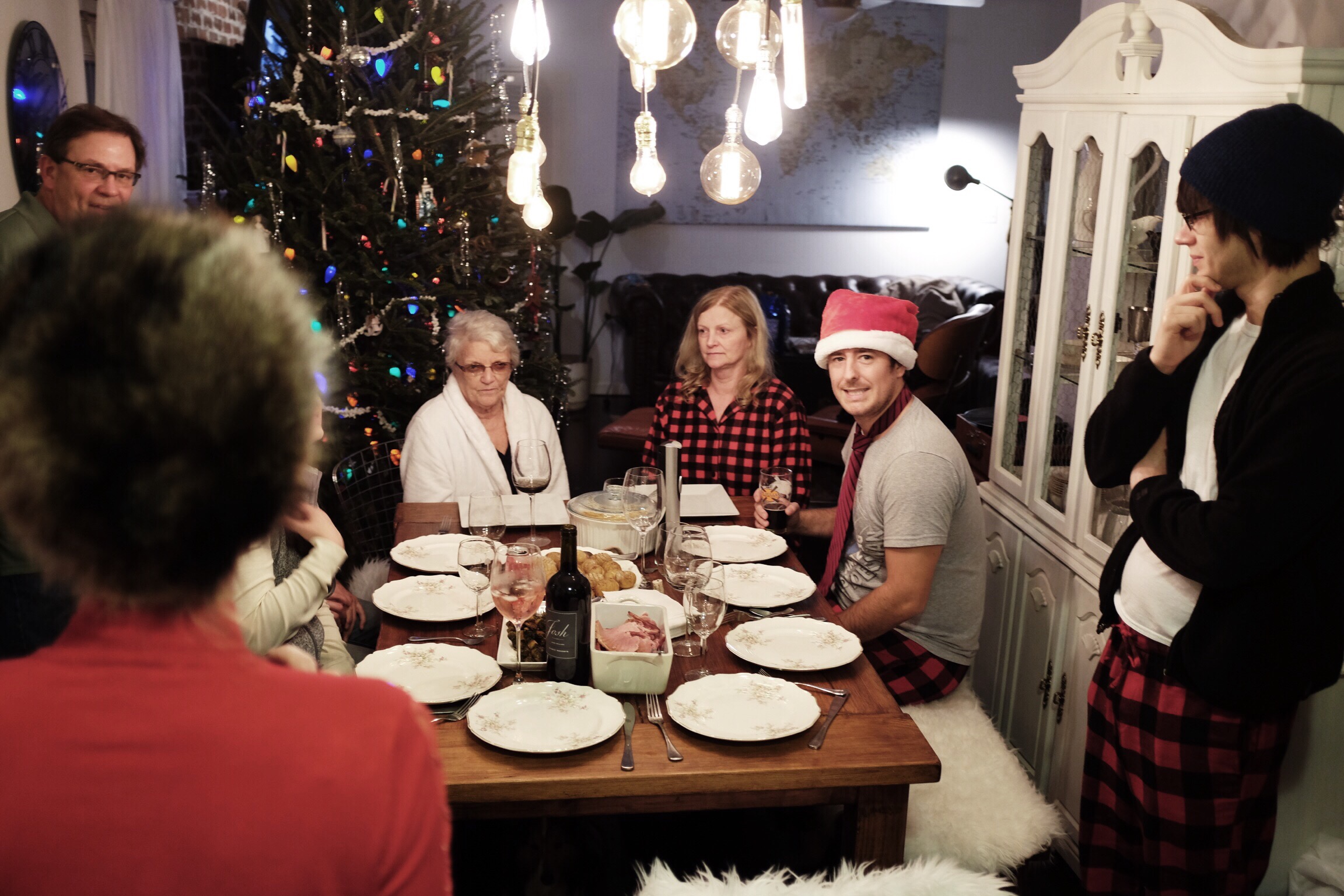 The Heller Christmas Dinner!  I was so thankful for everyone squishing in at our small "dinning" table!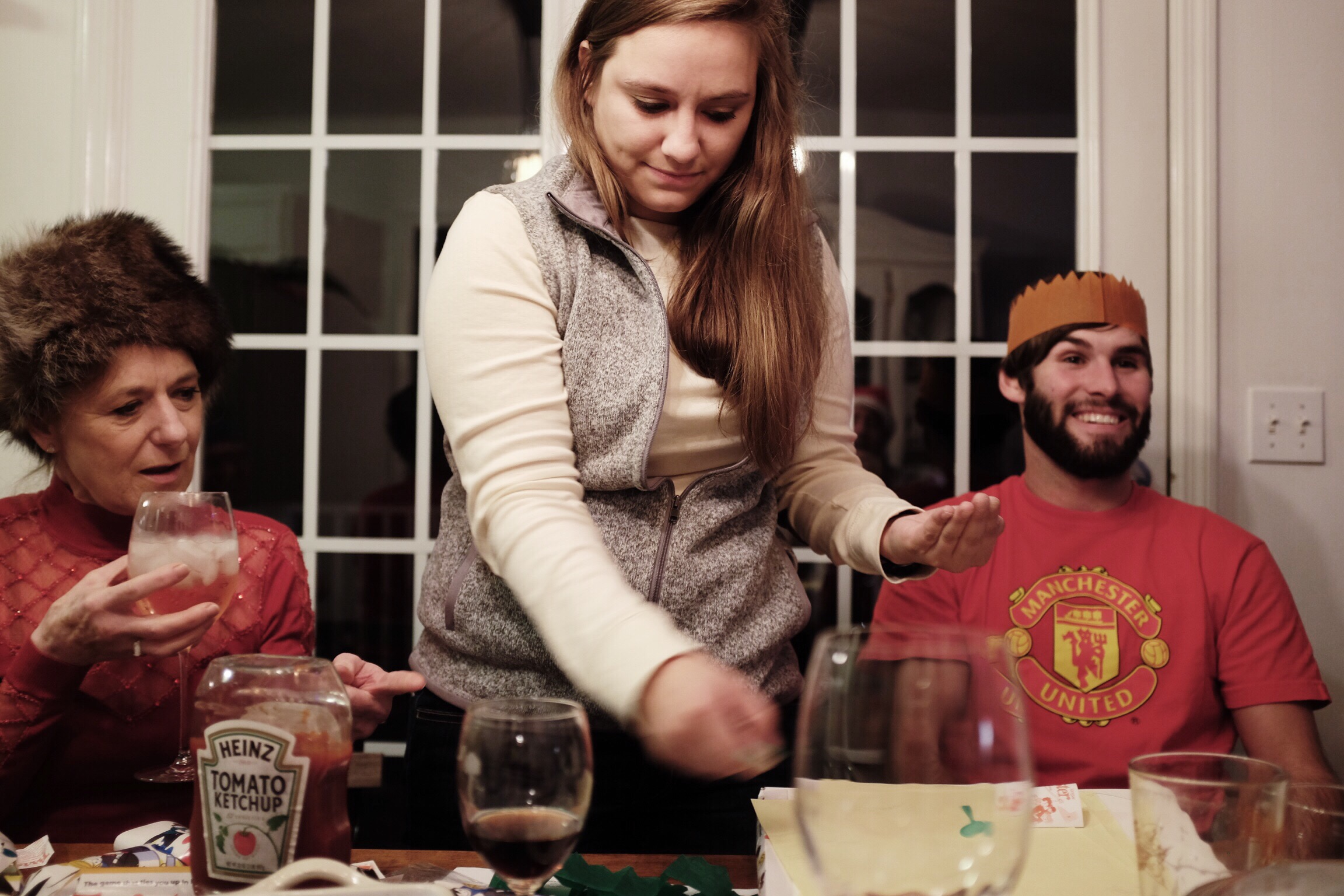 I just love my mother-in-law in that fur hat!! lol  She got while we were in Italy!
And of course the hardest part was saying goodbye 🙁
But I'm going to leave with a cute picture of Josh and Shiloh on Christmas morning! It doesn't look like it, but Shiloh was pretty happy with what Santa brought her lol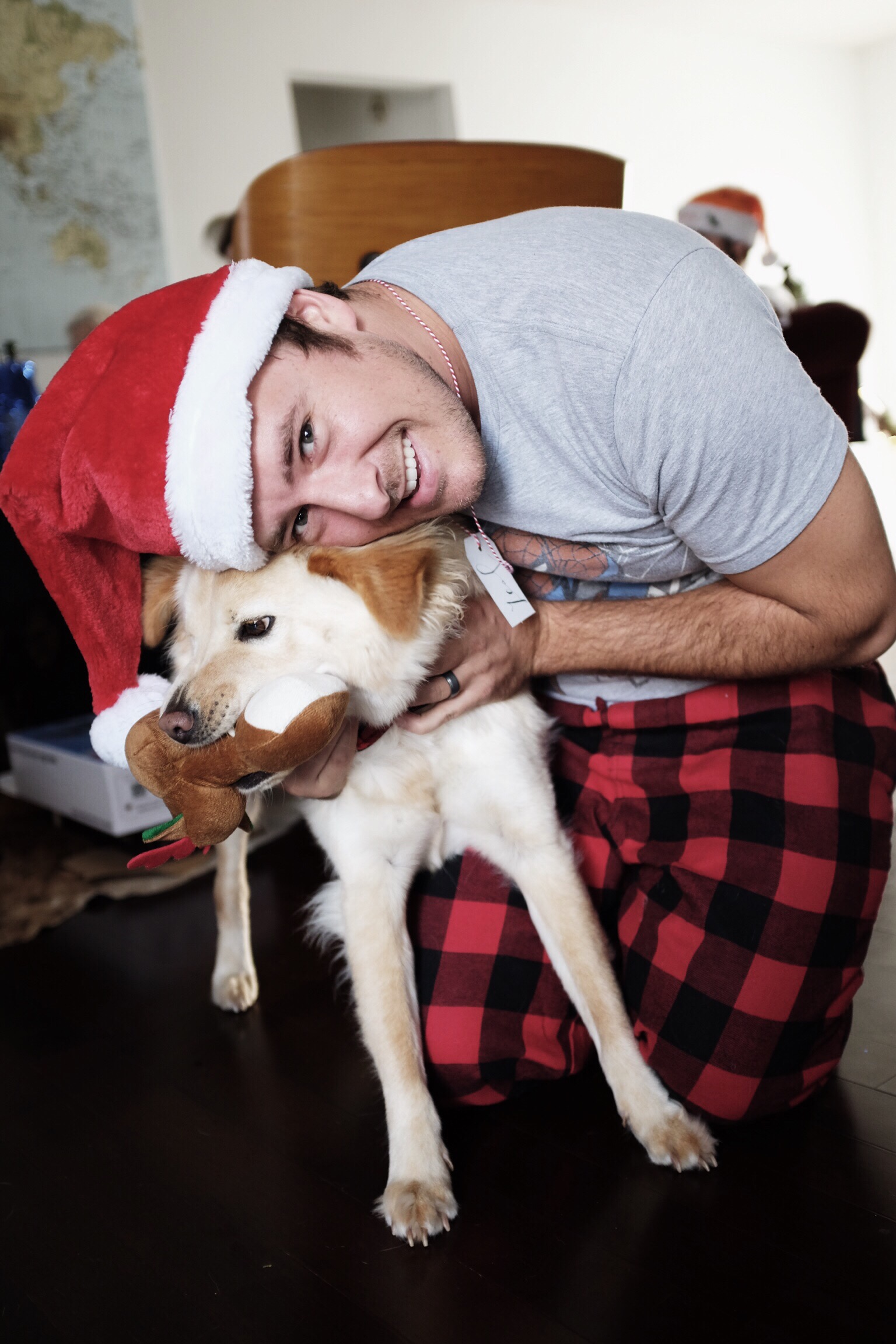 I hope you all had a very Merry Christmas and happy holidays!!! Anyone else have all the family over? Visit family out-of-town? Travel by themselves?! I'd love to hear what everyone did for the holidays 🙂
And I hope you guys have fun and be safe celebrating the new year!!