This is probably the most comfortable outfit I've ever worn! lol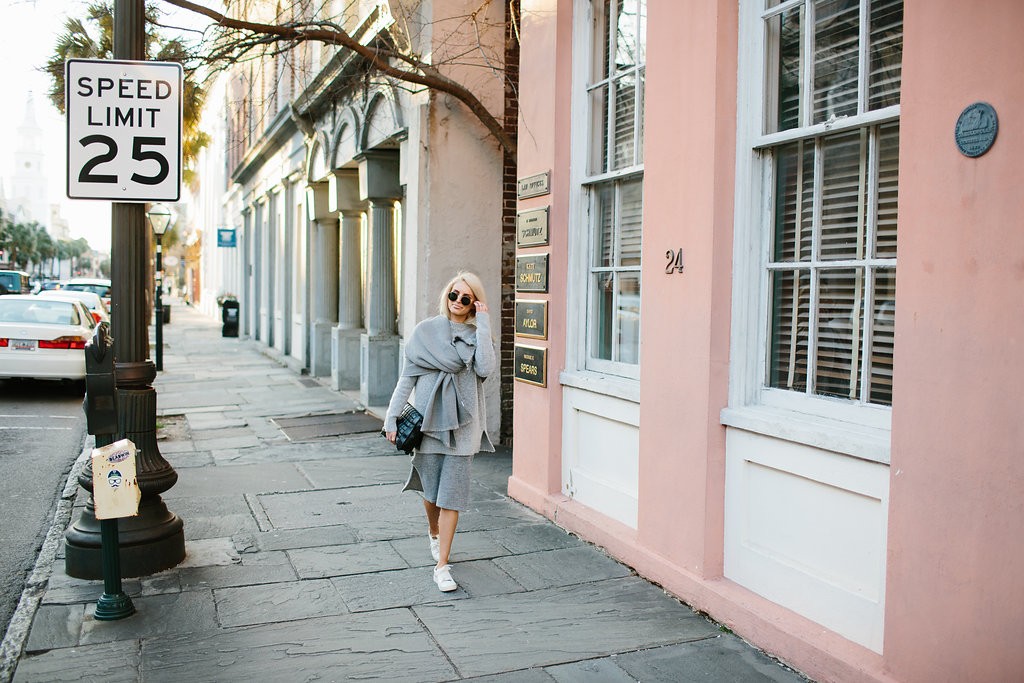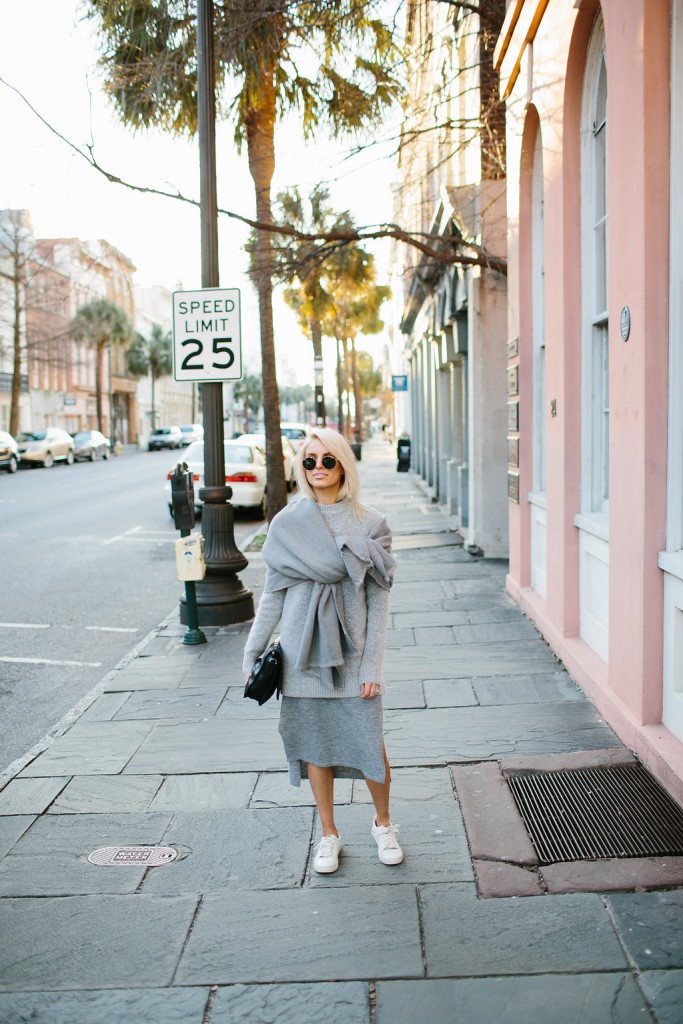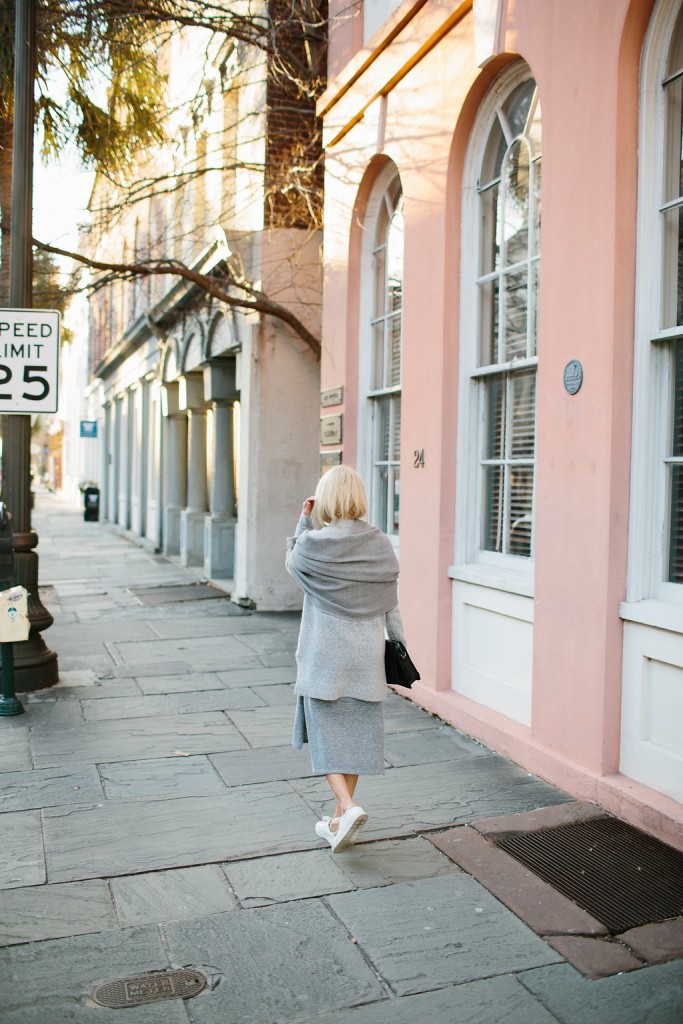 I couldn't believe the softness of these fabrics when I first found them at Forever 21. And the quality certainly didn't feel like the brand (keep 'em com in' guys!!) As long as I'm paying for it, I will probably always have a low budget for fashion. It's good to know I can grow with the companies I started shopping at back in high school!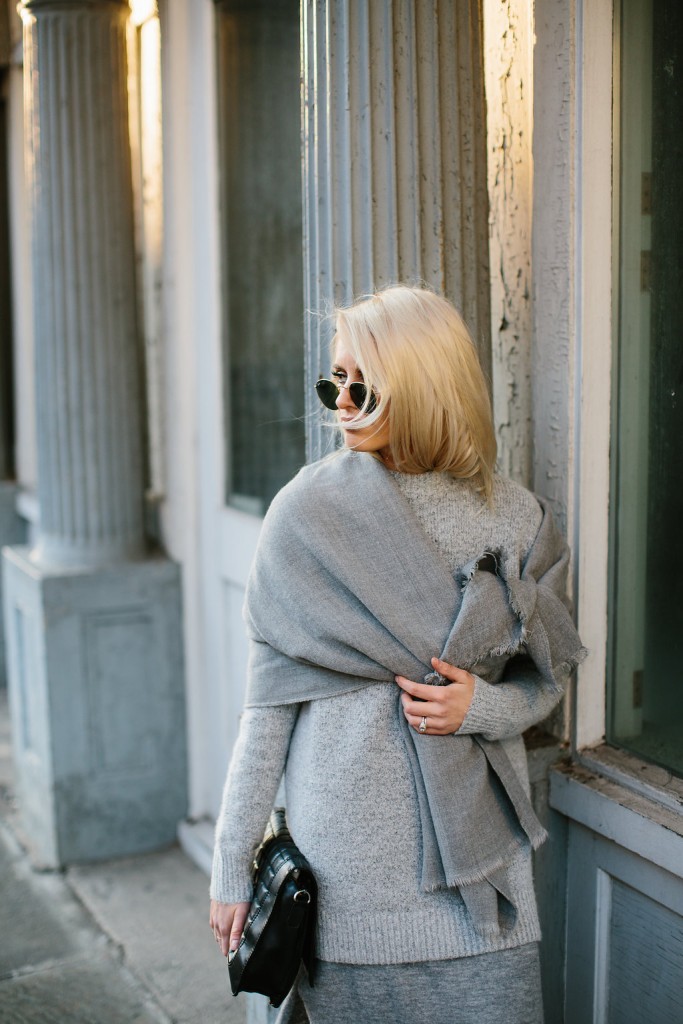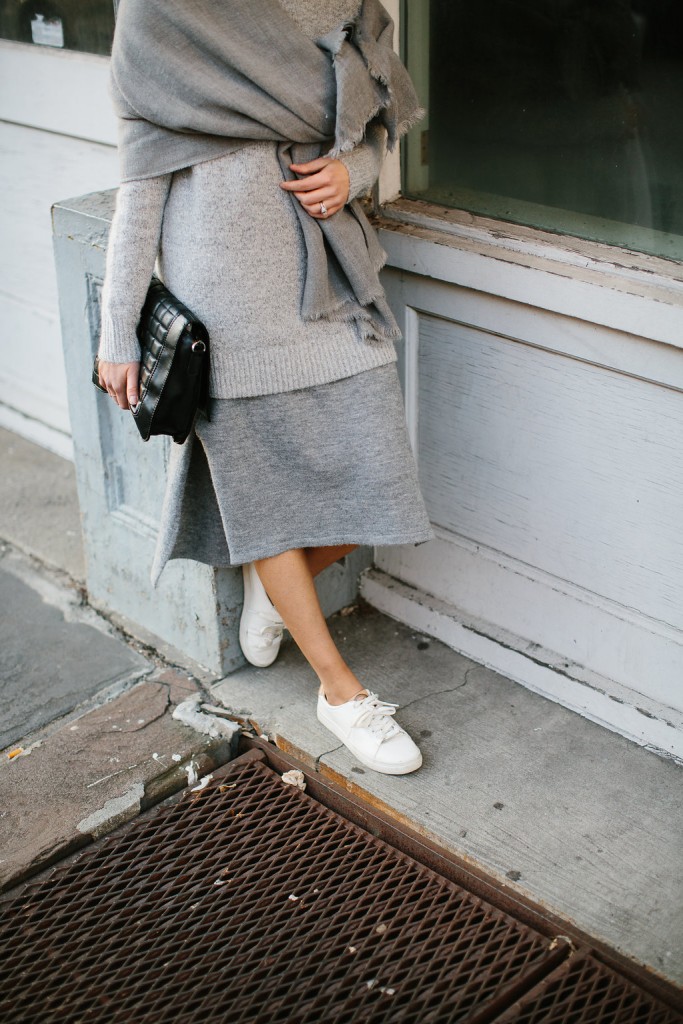 The brushed knit sweater dress and longline marled knit is still available on their site. Unfortunately, I couldn't find the white sneakers from H&M, but I did find some great alternatives!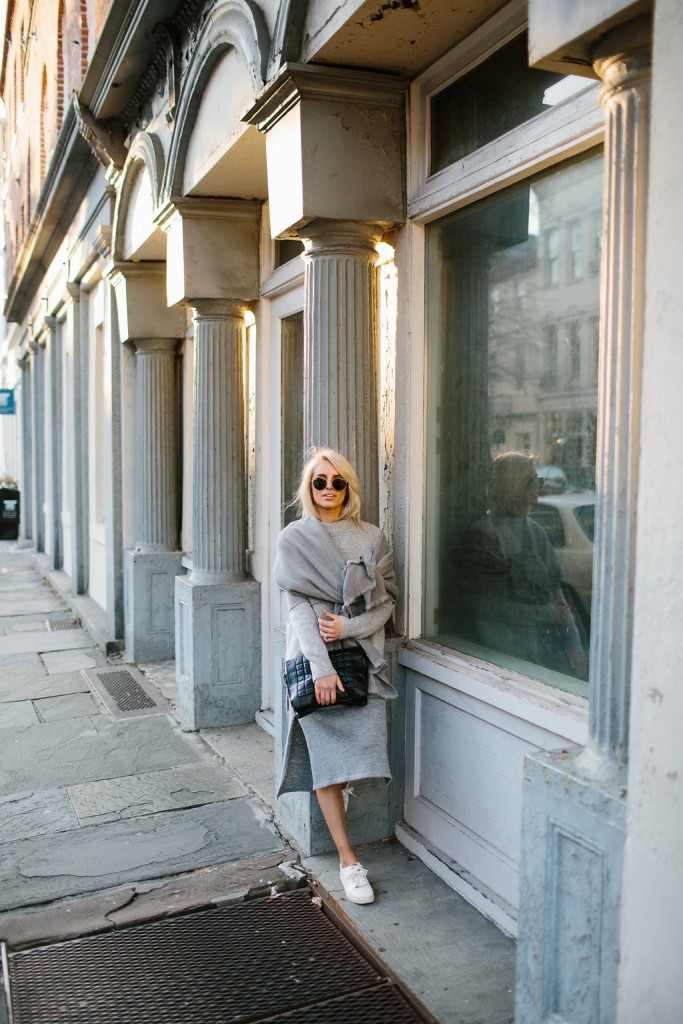 Grey Layers
---
---
This is another one of my favorite transitional outfits. It's a perfect amount of cozy for the Spring chill! Are you guys getting excited for Spring yet?!