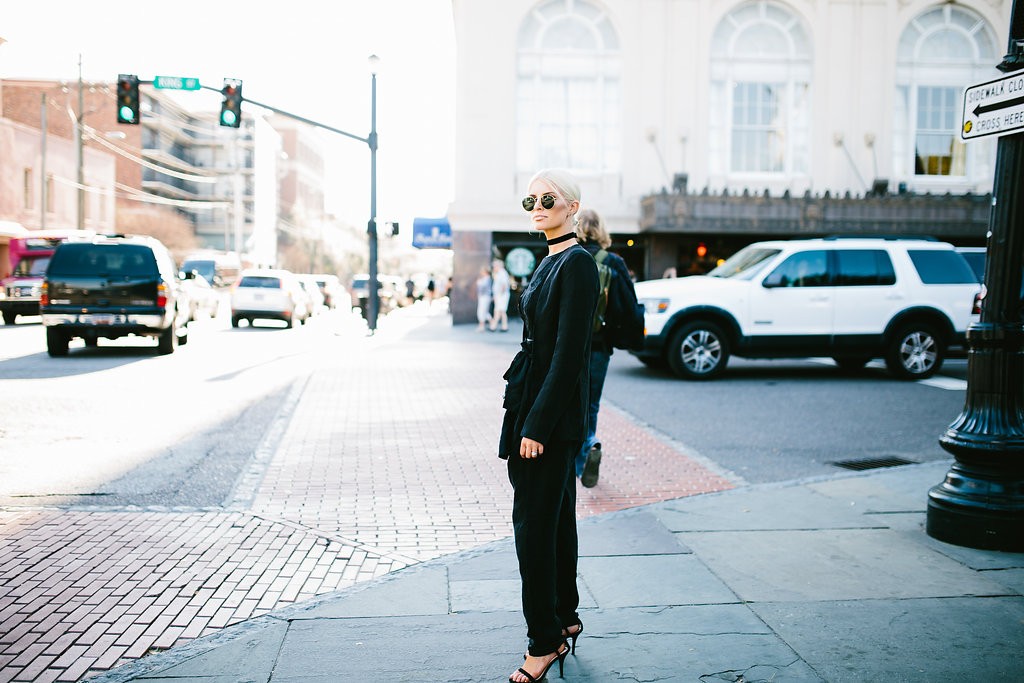 My first Charleston Fashion Week as a blogger! And I have to say, it's fun both behind the scenes and in the scenes 🙂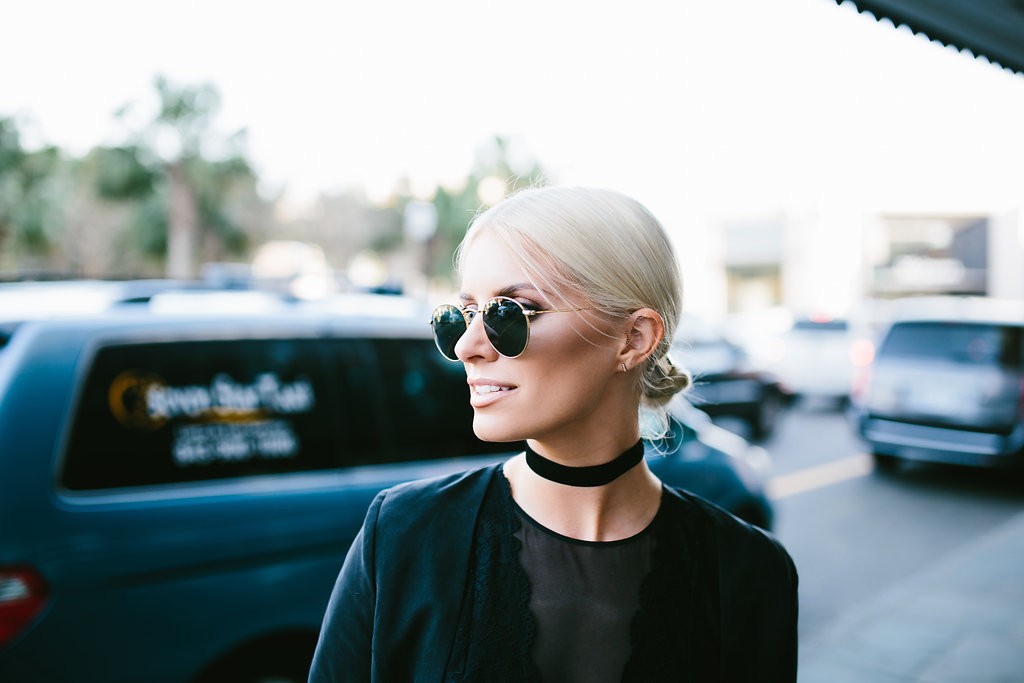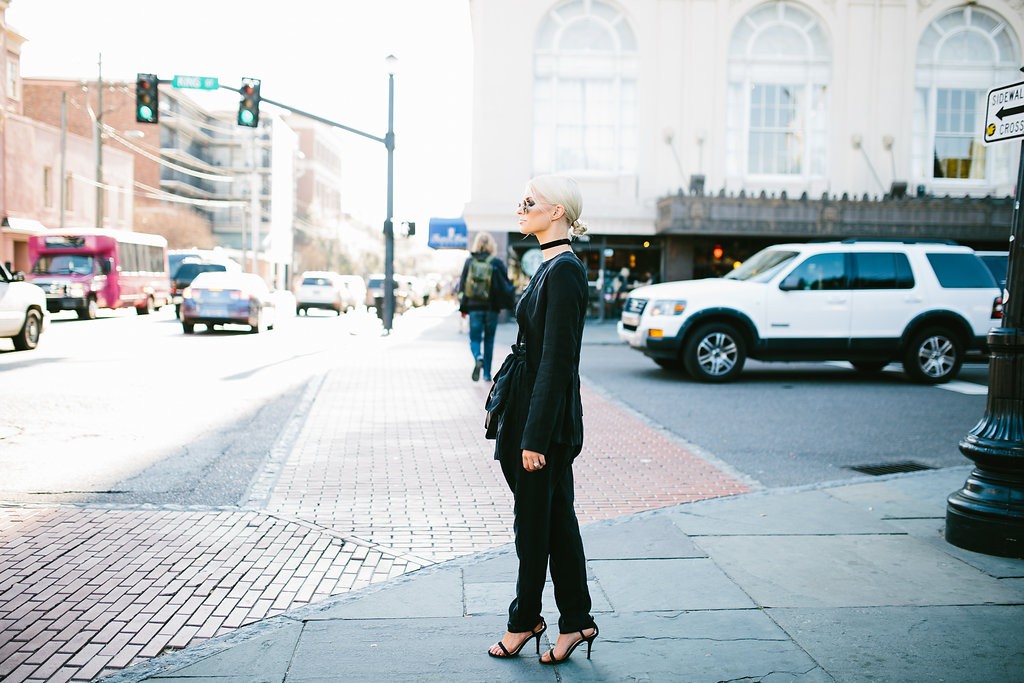 Bits of Lace opened the show last night. They also host one of my favorite after parties at Stars Rooftop bar! That's what inspired my lingerie/sleepwear attire 🙂 My favorite part about their show, in the past, has been how they incorporate a smokey eye with their sexy lace pieces! This year, they kept it soft and natural with a colorful lip.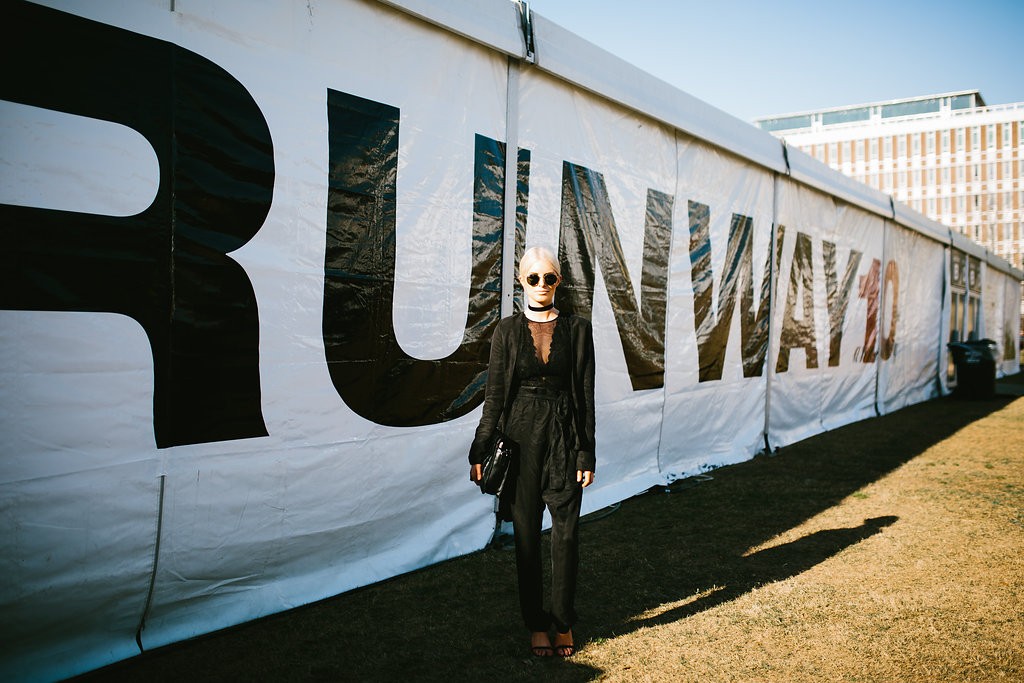 Too Damn Expensive
jacket + harem pants: Too Damn Expensive // lace bodysuit: H&M // velvet choker: DIY // sandals: Forever 21 (similar) // sunglasses: Rayban
First I want to thank Too Damn Expensive for providing me with this blazer and pant set! It was in the high 70's and the sun was blazing-I was so worried I would melt! But the fabric was unbelievable! I had the coat on the entire day and wasn't at all uncomfortable. It actually kept me somewhat cool!
The fabric is so soft too and I loved the reflected sheen. Both the top and bottom are a size small and fit perfectly! I especially loved the slightly longer sleeves 🙂
CFW Day 1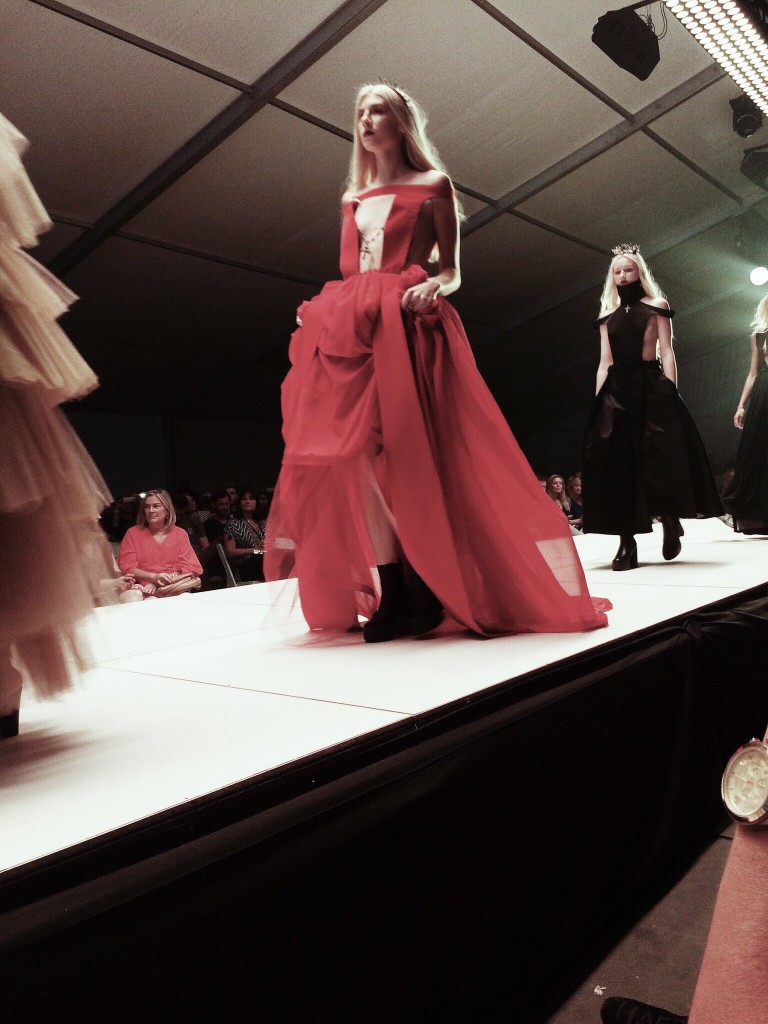 My favorite emerging designer from last night (who also won!) was Destani Hoffman!  Her high neck and flare waist designs were spot on!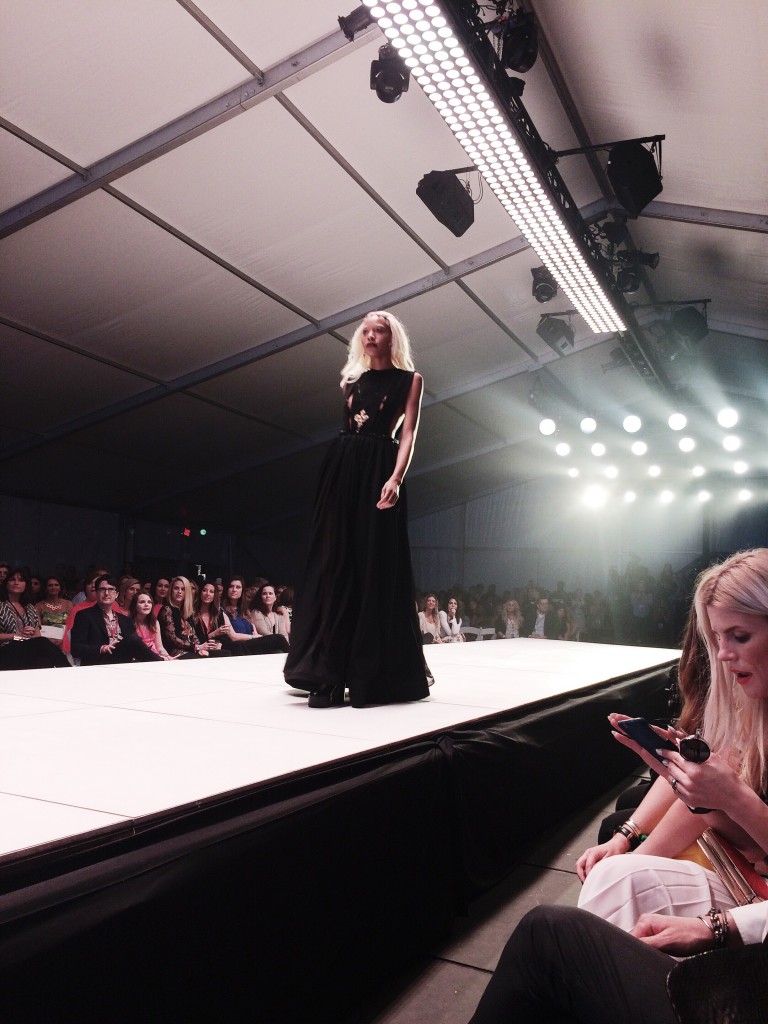 Then, my absolute favorite boutique in Charleston, Tres Carmen! I fell in love with their store last year when I saw the line up after makeup and hair.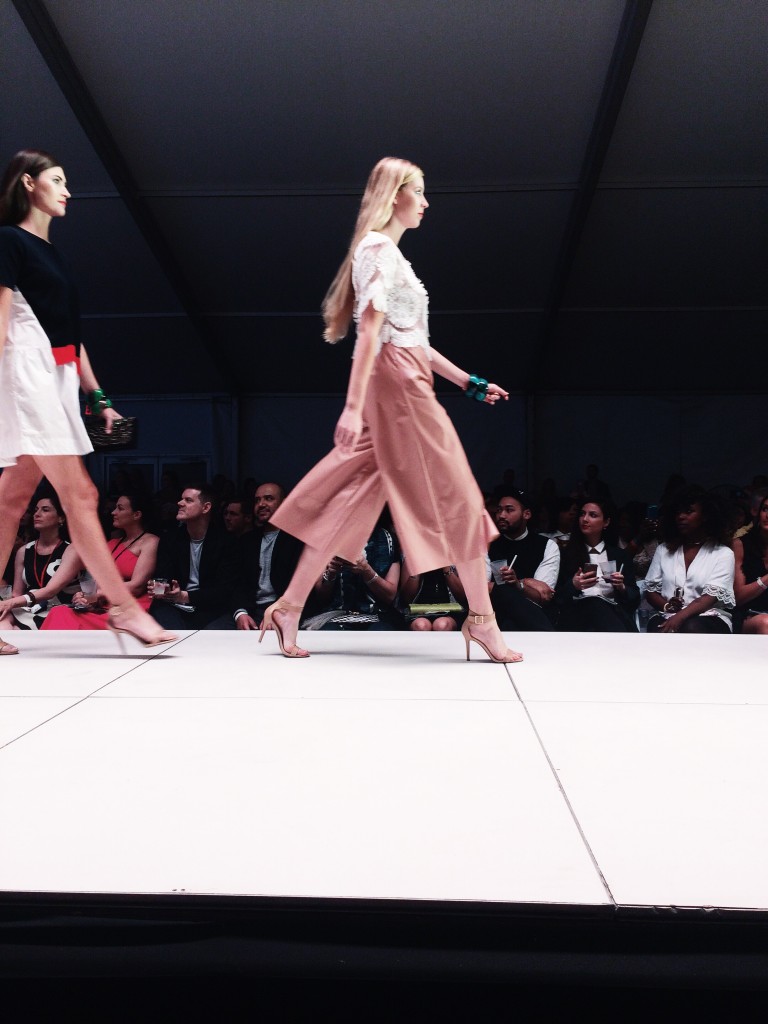 All of her pieces are wearable and relate to the Charlestonian style while being on trend.  The garments sold there range from bright colors and bold prints to minimal and basic. You'll find everything you need there from casual looks, wear-to-work and going out!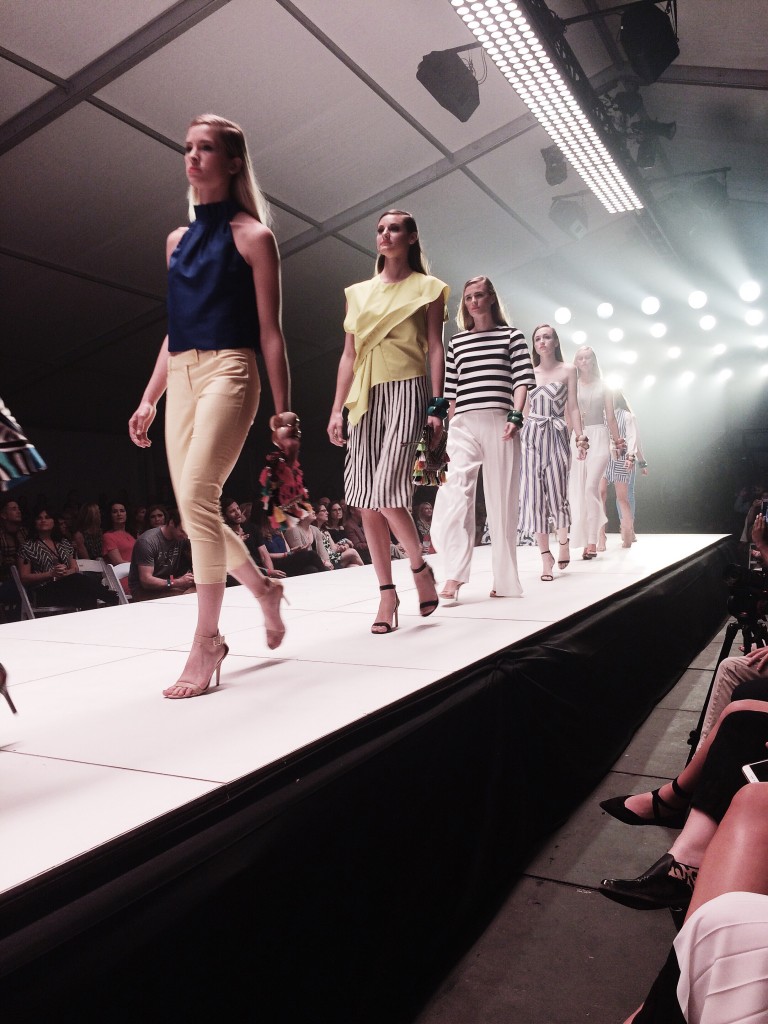 There's really nothing you can't find there. Michelle, the owner, definitely has an eye for style and my favorite part was that she also offers structured/tailored pieces that specifically speak to my aesthetic.
And lastly, here were a couple of my favorites from the other emerging designers!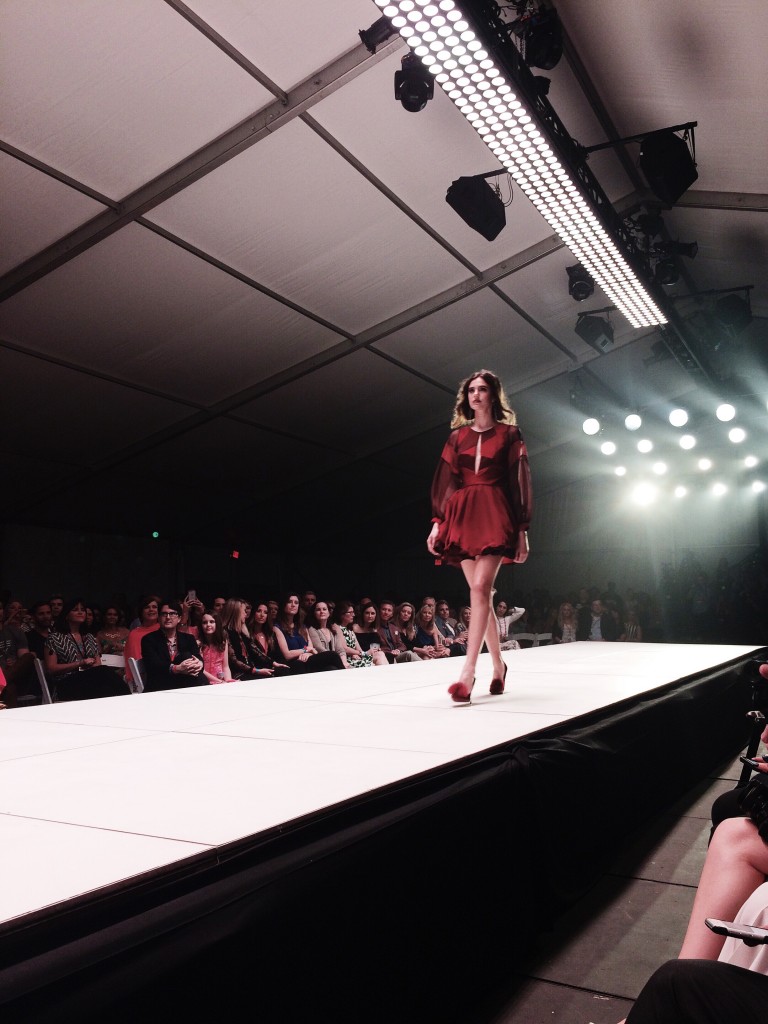 Check out Charleston Fashion Week's website for more details and pictures from the runway, street style and behind the scenes!
And stay tuned for a daily post on the blog recapping each night 😉