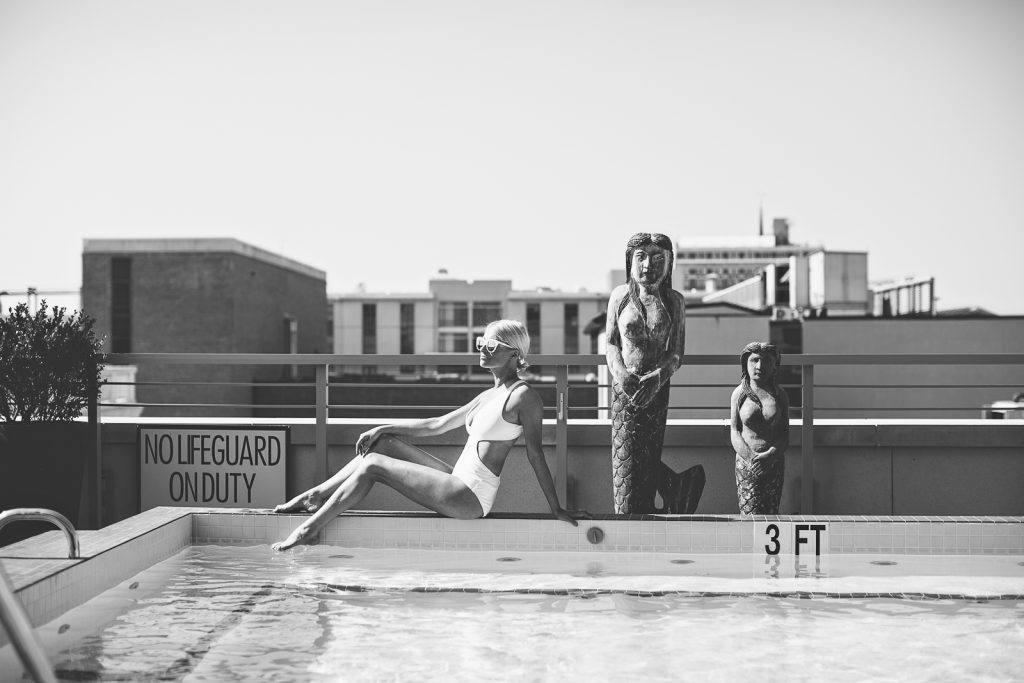 It's about that time- swimsuit season!!
There are so many new post I want to do before jumping into swimwear, but I did a little shoot for my sweet friend Corey, who was the designer behind the newly renovated Restoration Hotel in Charleston, and I figured this would be a perfect teaser for what's to come on Like The Yogurt! A full review of the hotel will be coming soon, but here's a look at their rooftop pool!!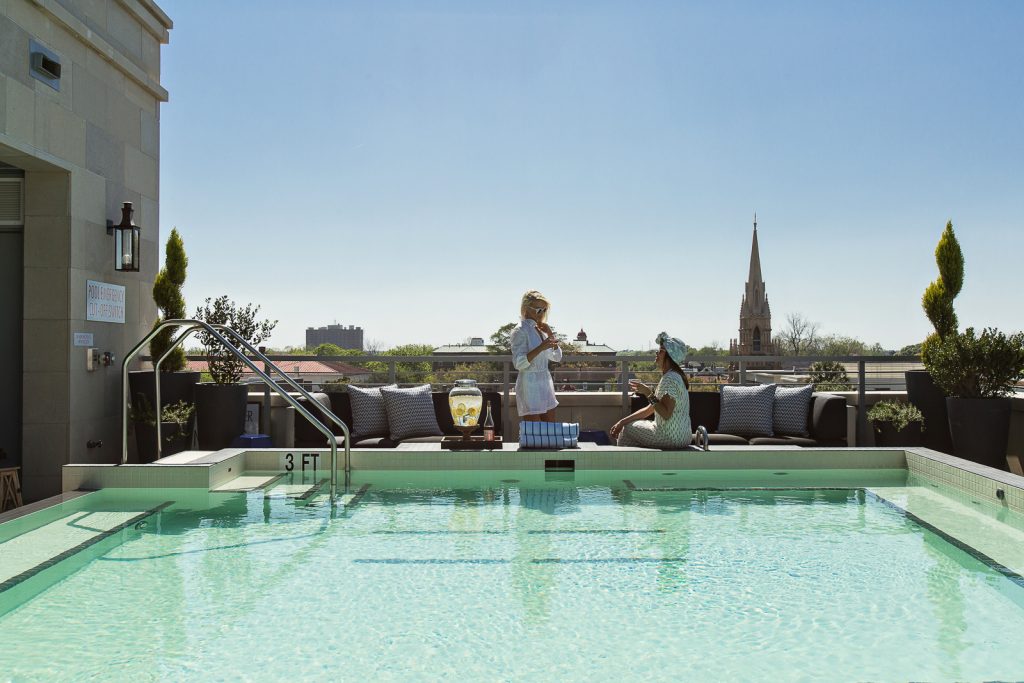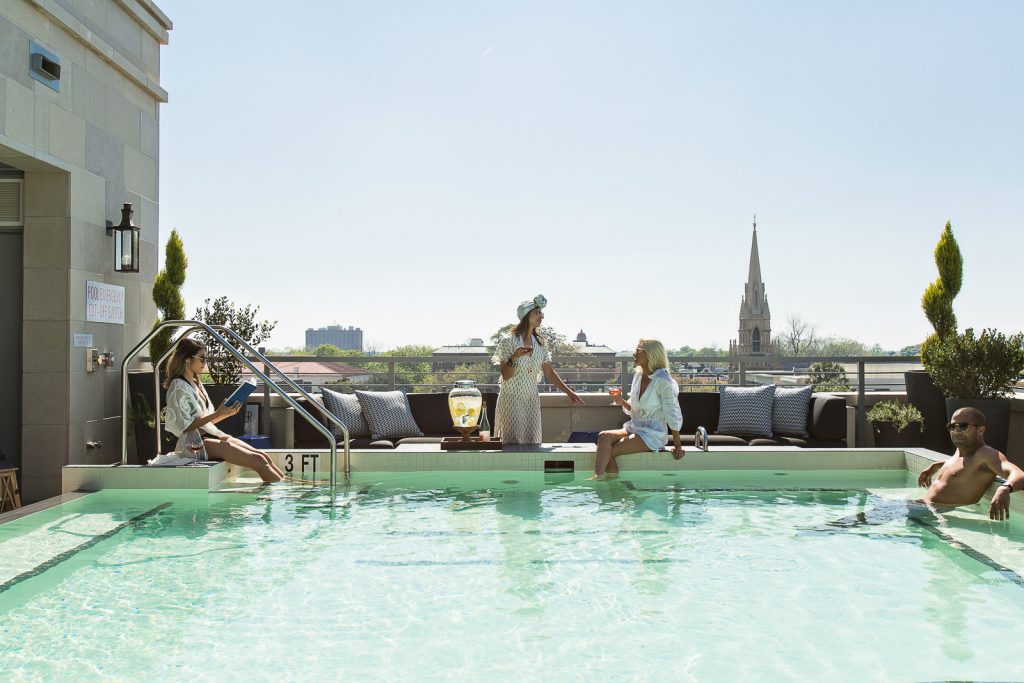 I was so excited to be a part of this shoot and to have Everything But Water feature one of their swimsuits, from their new White: The Capsule Collection! This special collection will be available exclusively online and in stores. We also shot this new Rachel Zoe Romper as well, but a separate post on that look will soon follow  😉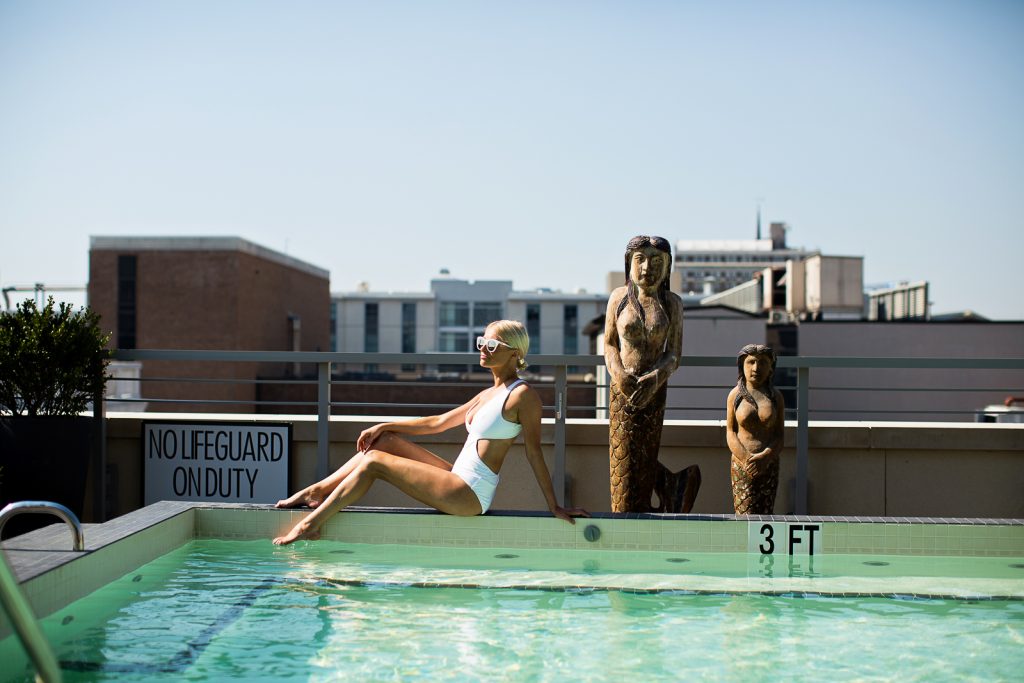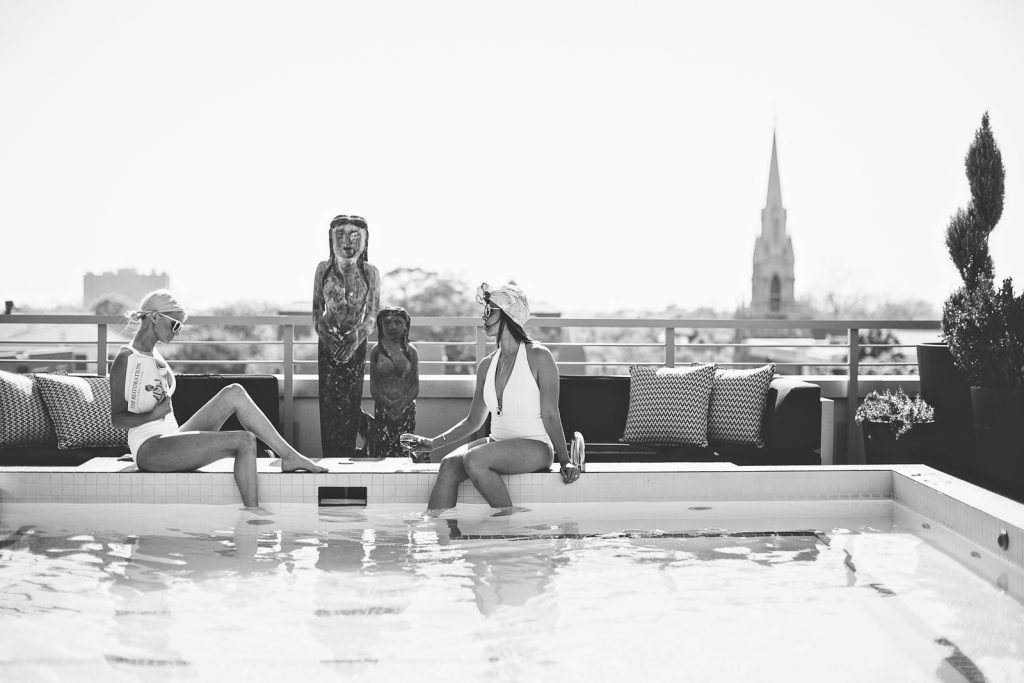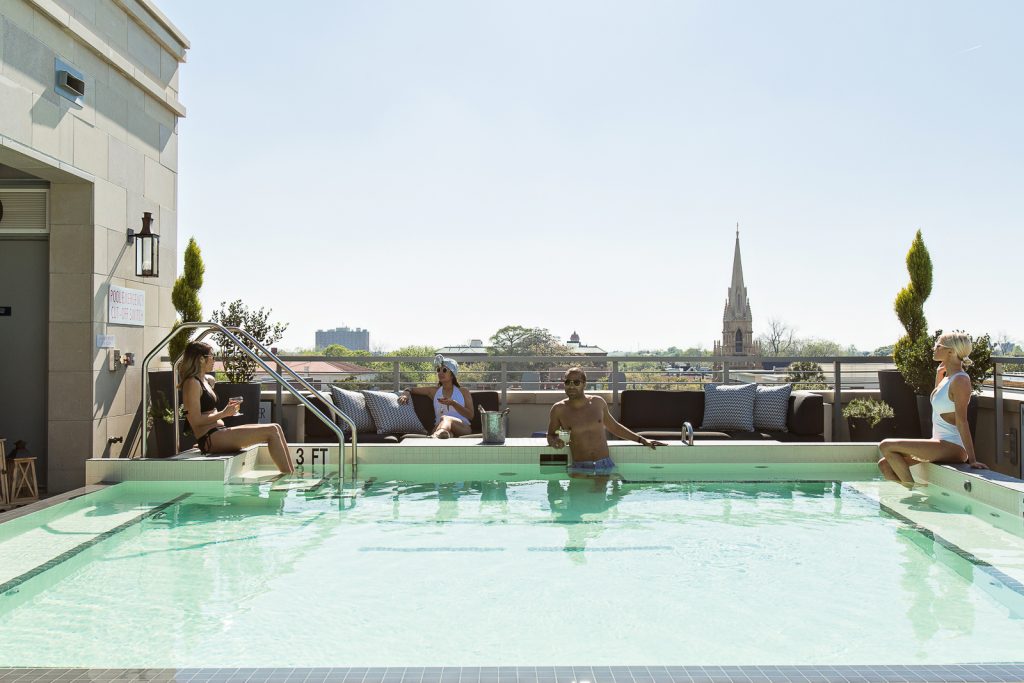 The Jets one piece plunge swimsuit and Everything But Water's exclusive white Le Spec sunglasses was perfect for the "posh" look I envisioned! I mean, who wouldn't want to feel rich for a day?!
Everything But Water has so many amazing swimsuits to choose from, I can't wait to stock up on more for the Summer! They carry so many designers, such as; Marysia, Vitamin A, L*Space and Mikoh! They also have plenty of accessories and resort wear. And I love that they have a store downtown!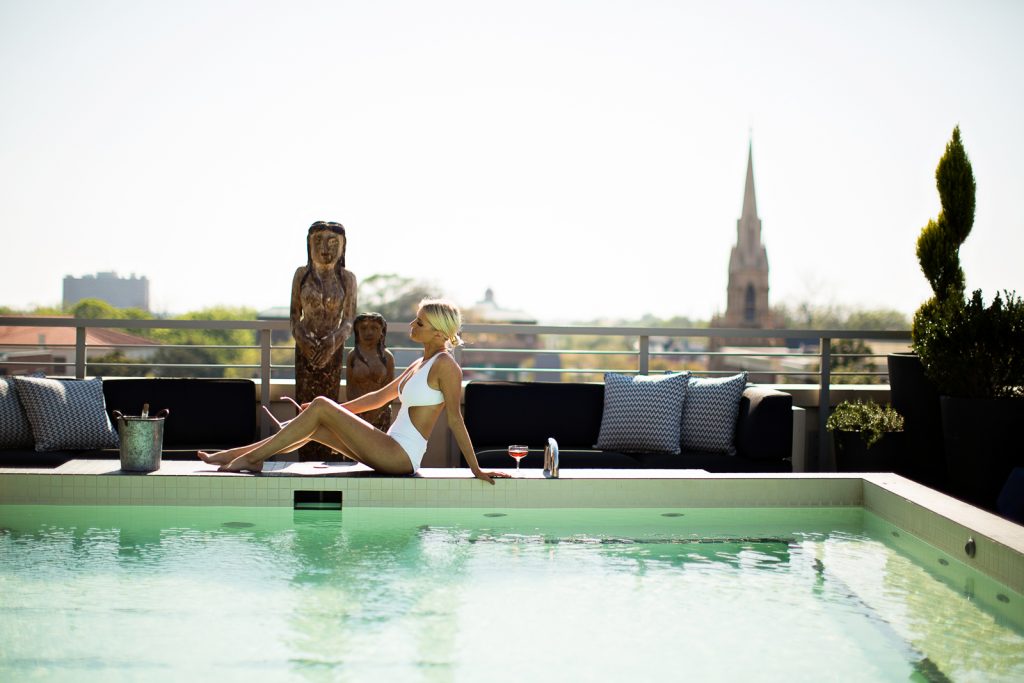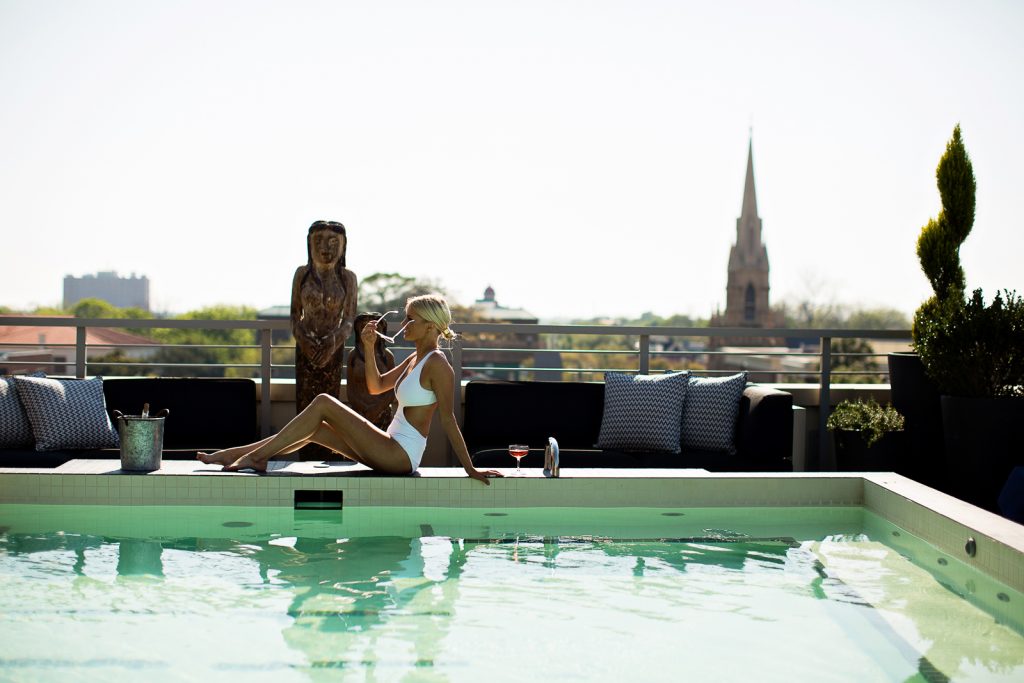 Here's a little something fun we did after the shoot 😉 I was starving! haha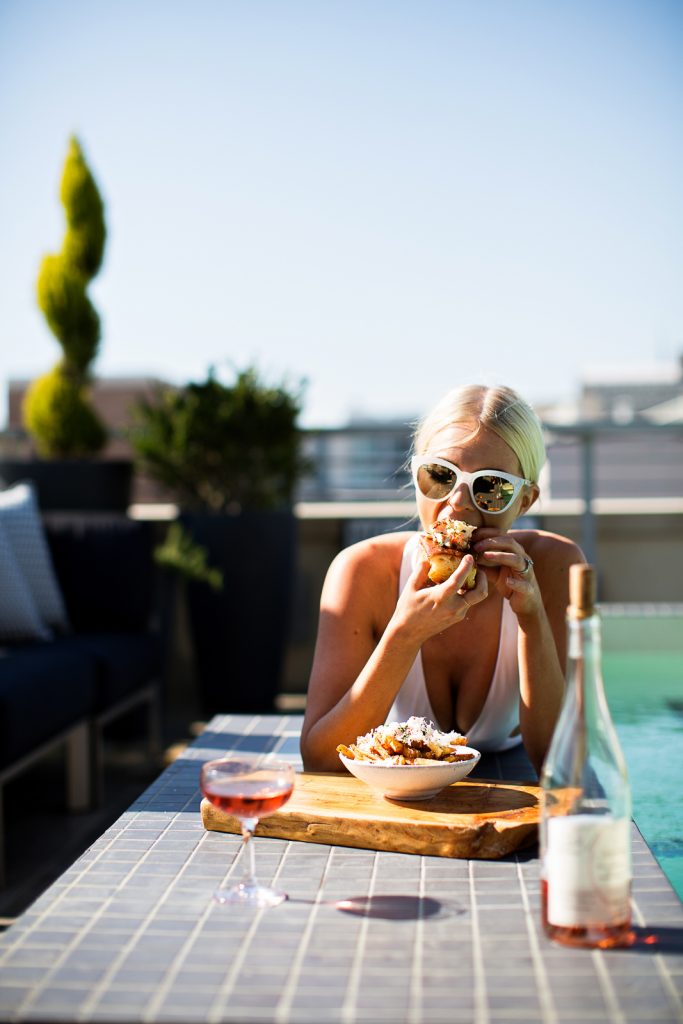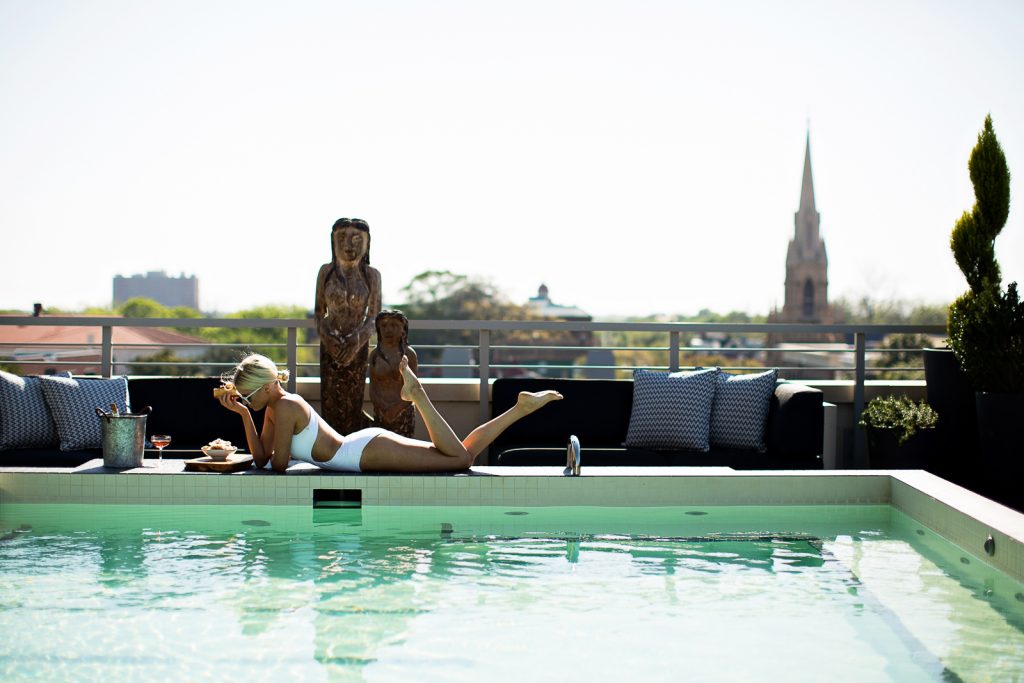 You definitely have to try out the Maine lobster roll and house truffle frites from the hotel's resturaunt, The Watch! (That's also been my favorite hotspot ever since it opened!)
---
---