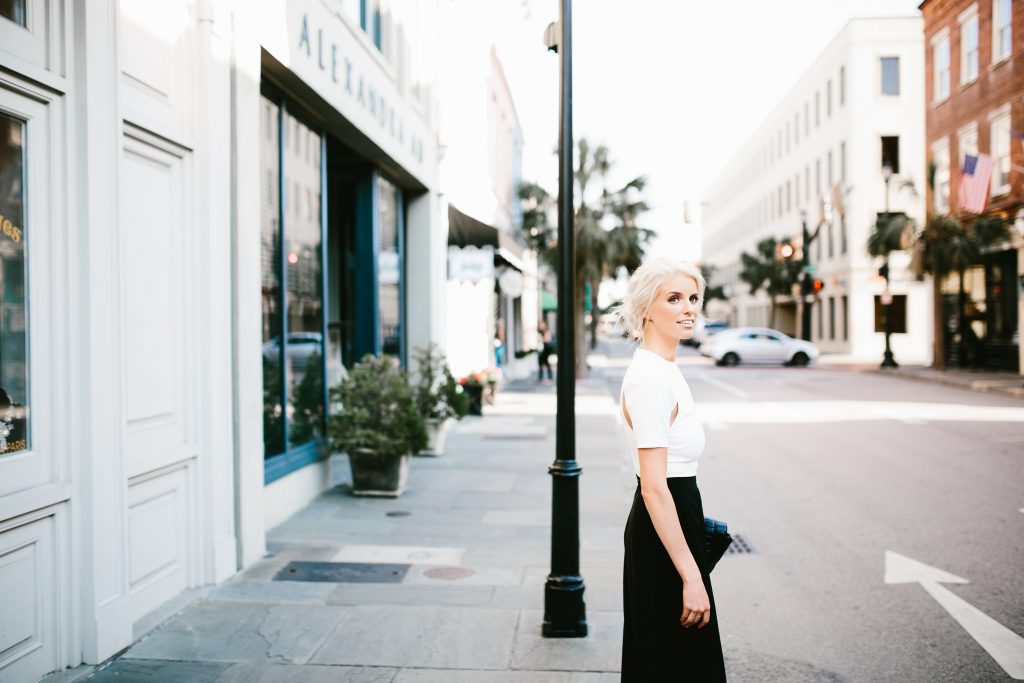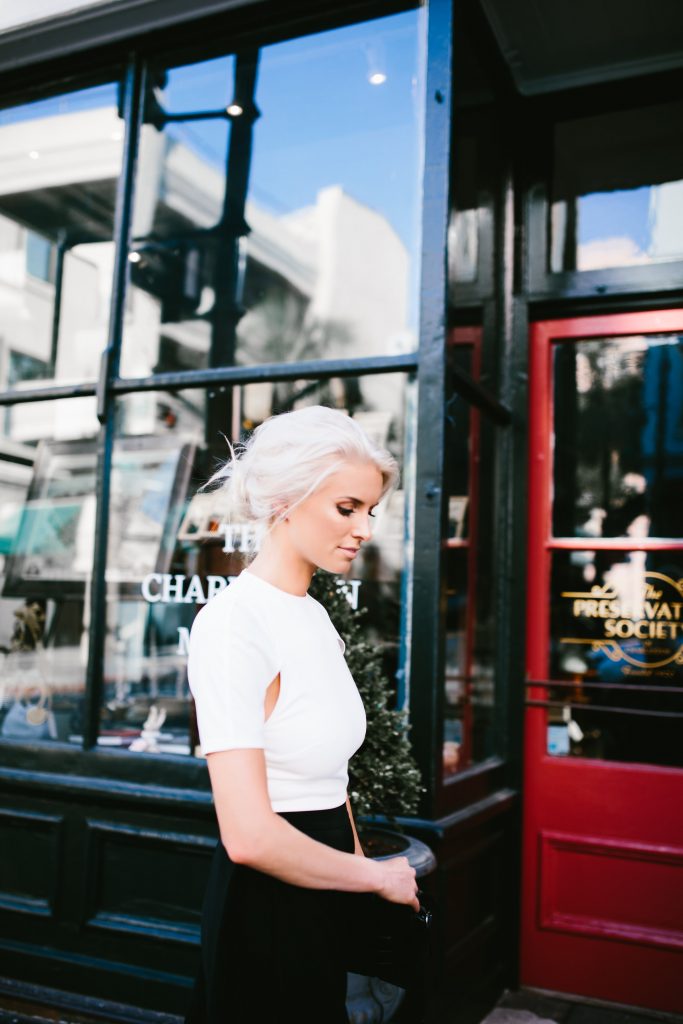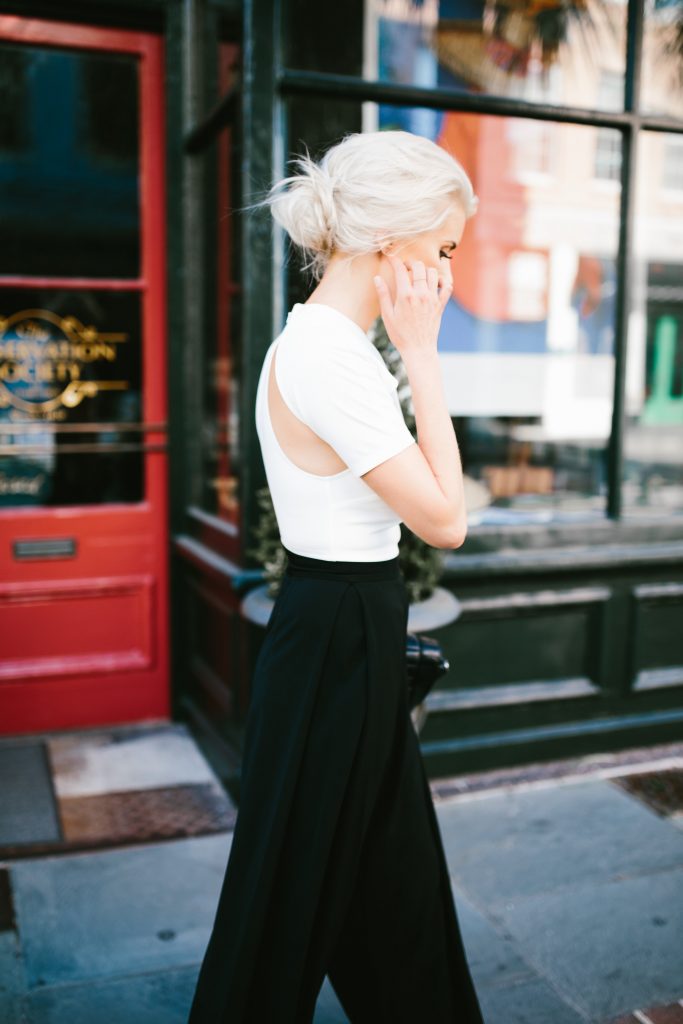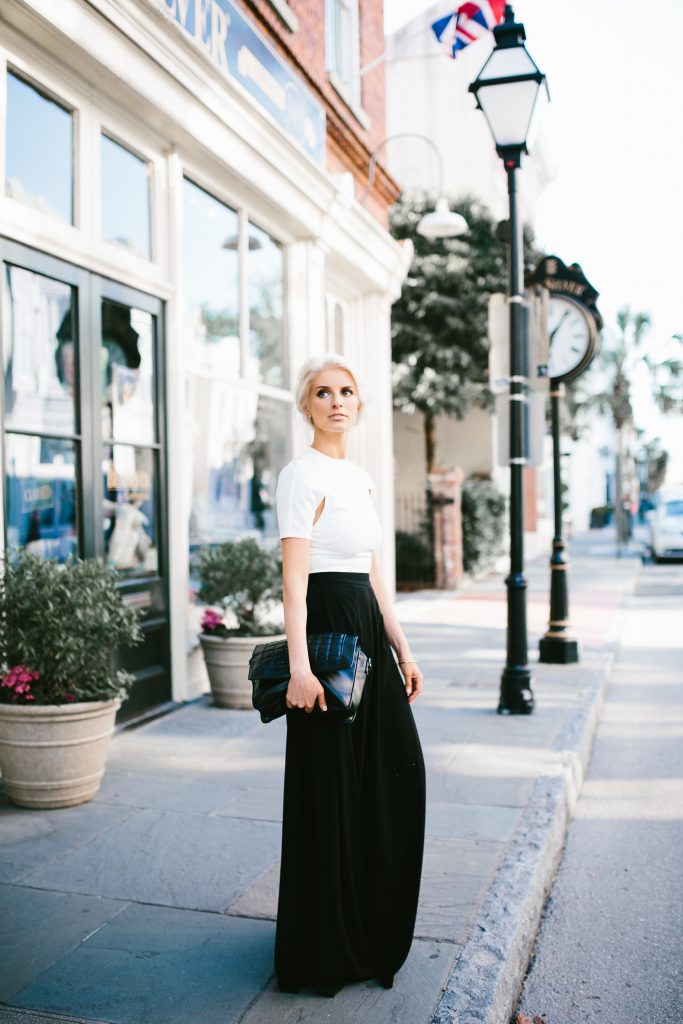 AQ/AQ Summer Capsule Collection
AQ/AQ is one of my favorite designers!! Everything they make is so sleek, modern and sophisticated.
This crop top and trouser combo is from their new Summer Capsule Collection. They have so many pieces that I want, I'm trying to refrain haha
I've been wanting a nice pair of high waisted trousers in black and these are so comfortable! And can you believe I'm not wearing a bra with this top?! It was surprisingly supportive, without being uncomfortably tight at all! It was a perfect look for a fancy dinner with friends downtown Charleston.
Remember when I wore their cape dress for the opera in Rome last year!? AQ/AQ always makes you feel like a million bucks and like you're walking the red carpet! 🙂