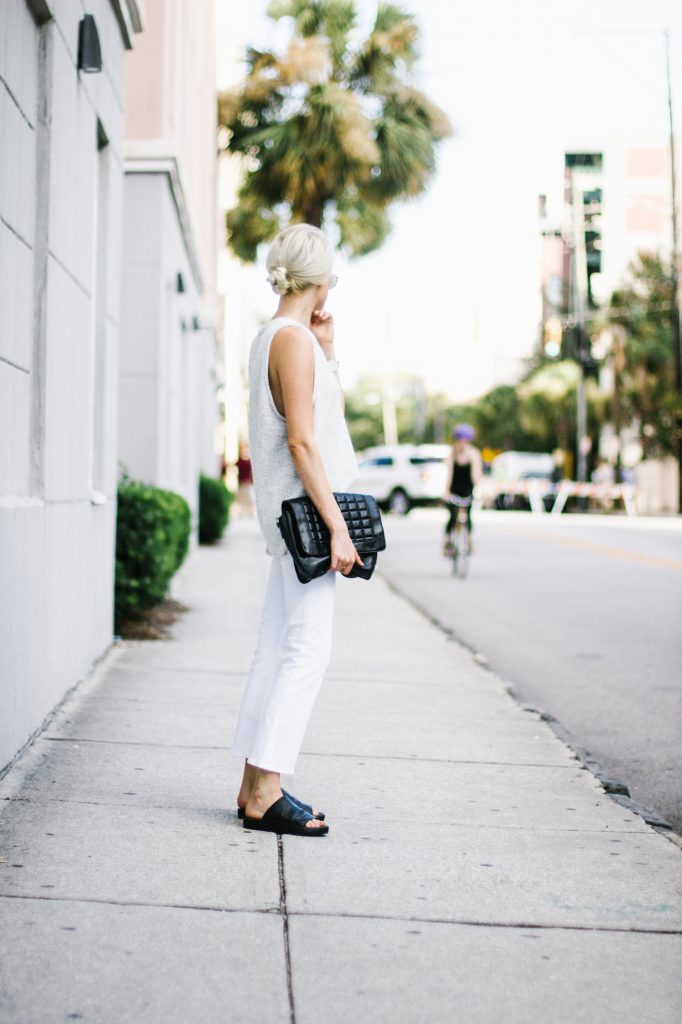 Same location, different look. Trying to make it a little easier on the hubs 😉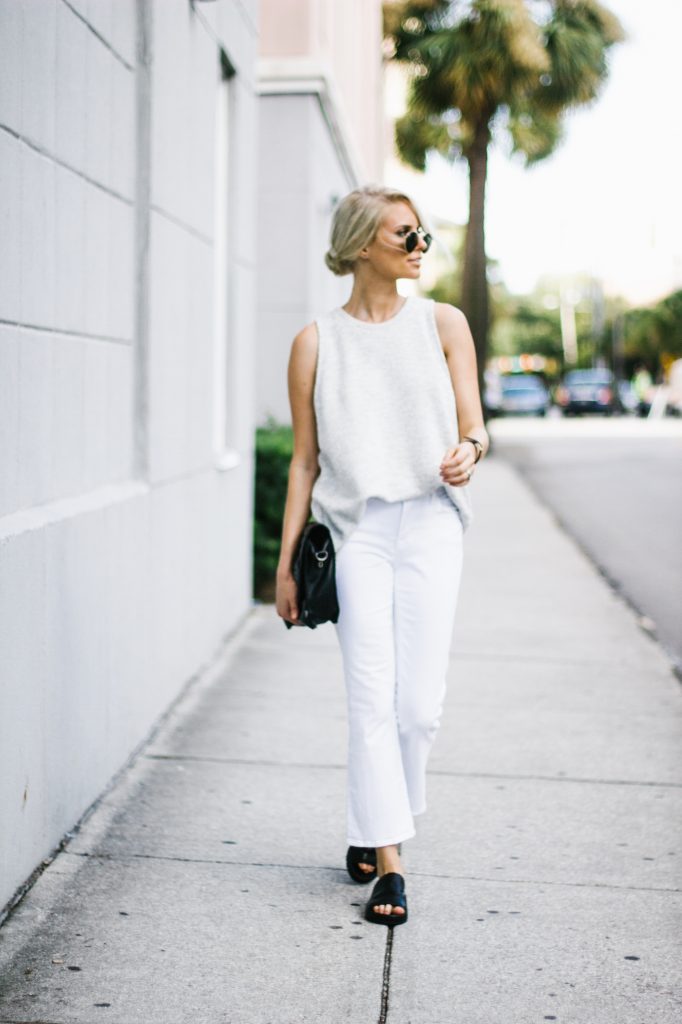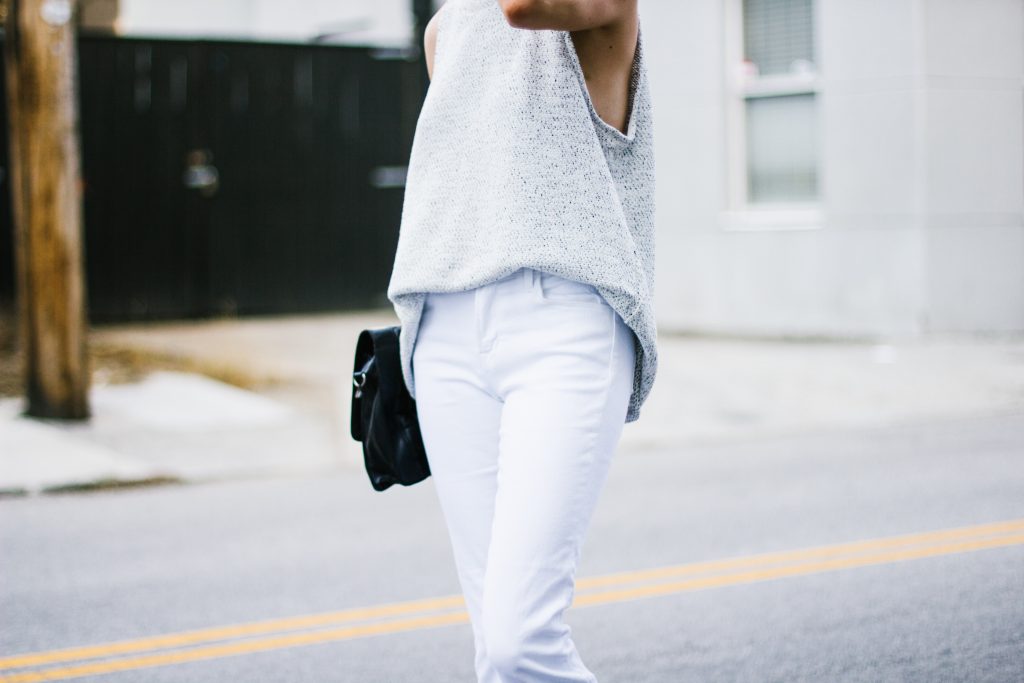 So I can be really weird when it comes to clothing. I love oversized pieces, even when they're not meant to be. When I told Chelsea, from Beckette Boutique, that I'd be shooting this Viktoria & Woods tank in a size 3, that sweet gal (probably thinking I was crazy) told me it might swallow me since it their size 3 is actually a Large!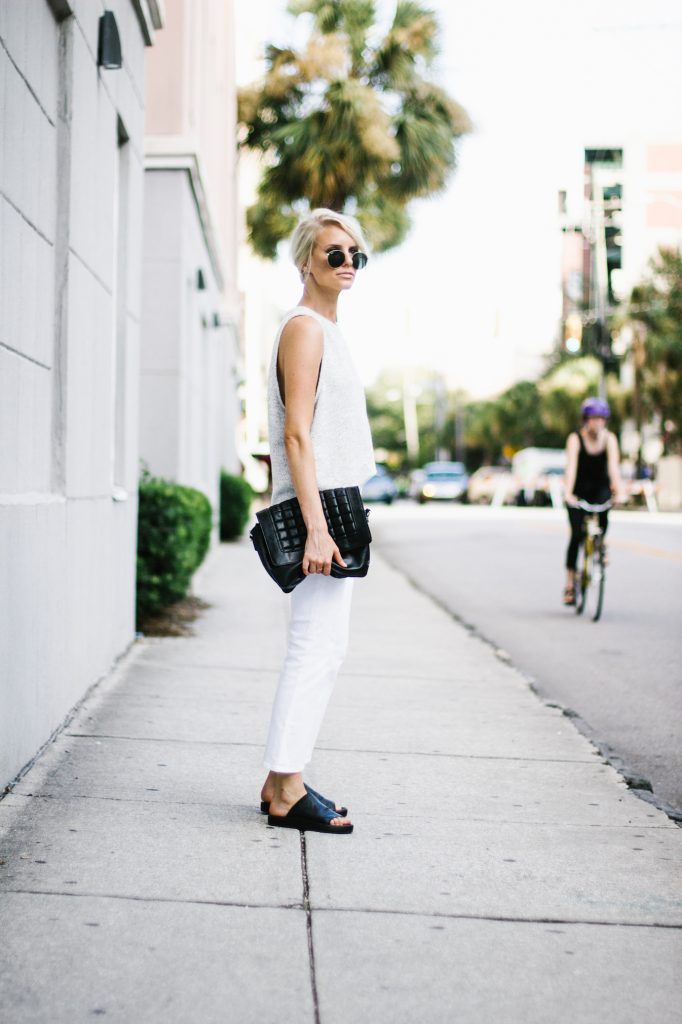 These jeans are the newest from J. Brand and although I thought I'd never be able to wear these pants, like them or ever know how to style them, I managed to find some way to do it! (Let's just hope I pulled it off okay haha)
And I actually am in the perfect place to wear them! If someone asks me if I'm preparing for a flood, I can tell them "In Charleston? Always. 🙂 "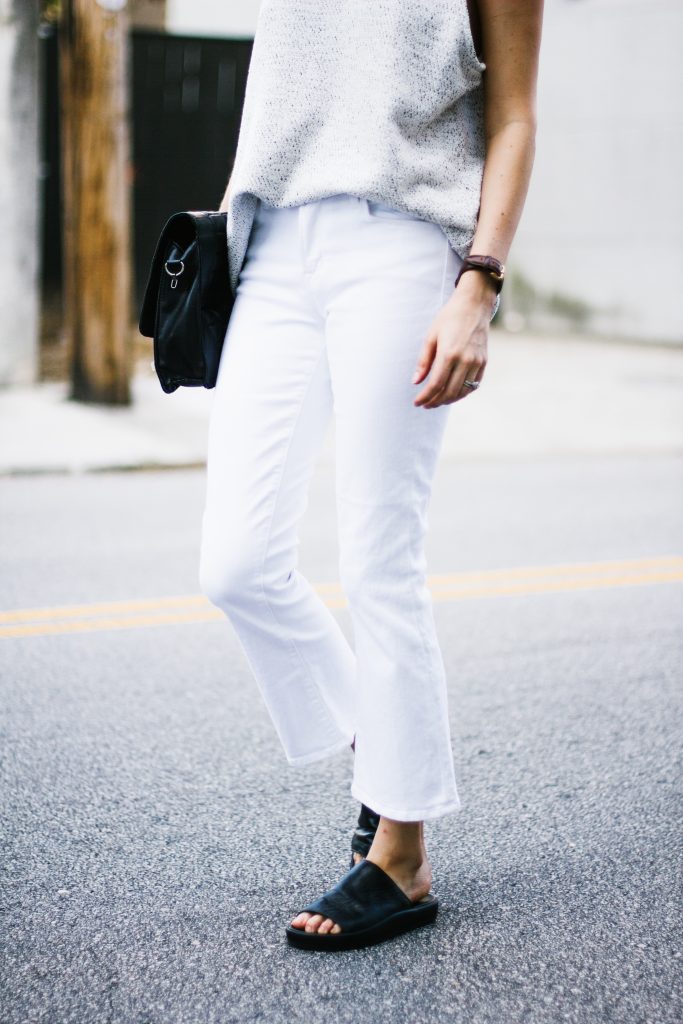 I love a good minimalist slip on sandal! Even though this Steve Madden pair was from last year, Madewell has a similar pair, on sale for only $50, and I think they're even cuter and much more feminine 🙂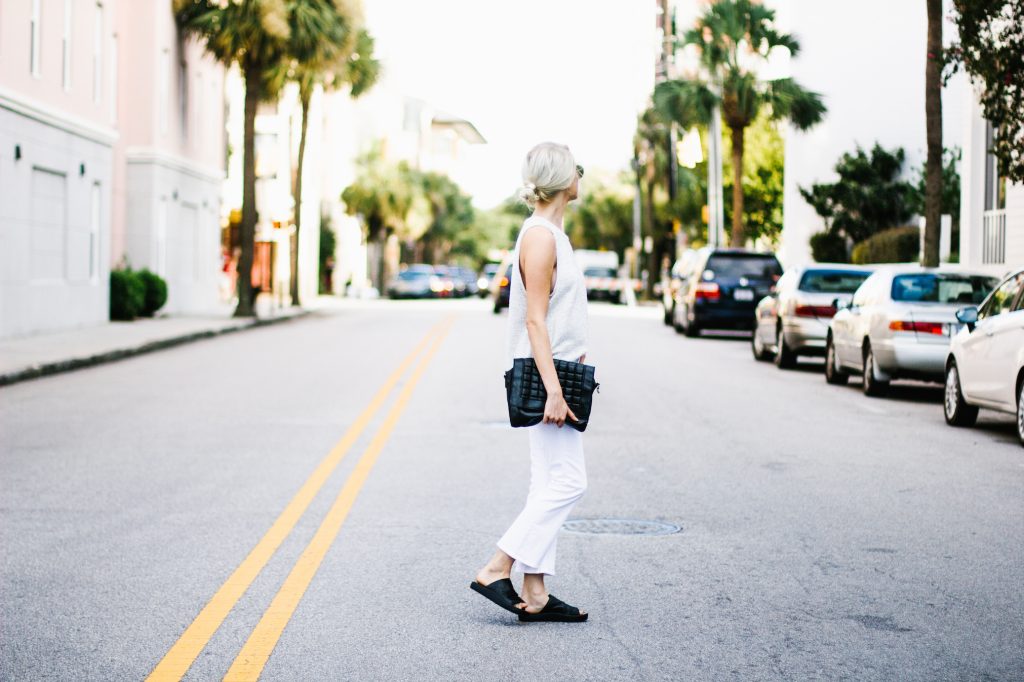 Marled Knits and Bootcuts
Photography: The Hubs.
marled knit tank: Viktoria & Woods from Beckette Boutique (similar, similar) // Bootcut Jeans: Selena by J. Brand // slip on sandals: Steve Madden (similar) // quilted purse: Taget // gold hair cuff: Nordstrom // round sunglasses: Rayban
On another note, I'd love to hear everyone's opinion on the photography! I love getting to work with my friends, but I always feel so bad using them. I completely understand why bloggers use their husbands now and although mine will come with a fee (not even joking..he said "Okay, but I charge $30 an hour, not including travel" haha), I think it would be worth and so much easier to have him take the pictures and me edit them.
Any advice from other bloggers out there that use their husbands would be greatly appreciated!! 🙂
---
---