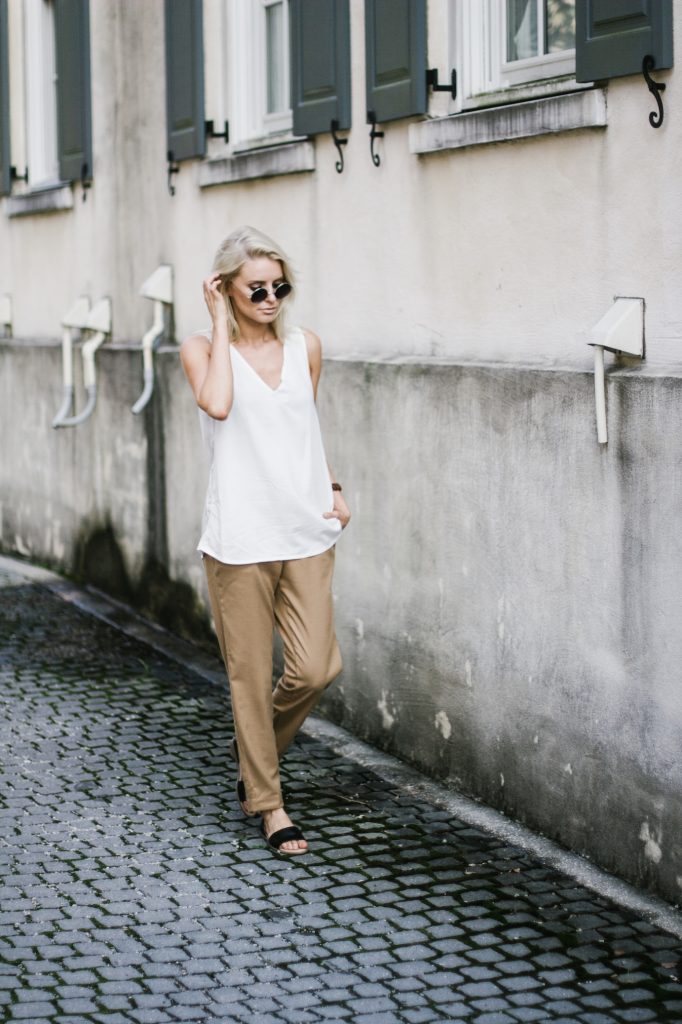 I can't believe I scored this entire look for under $50!!! (shoes too!)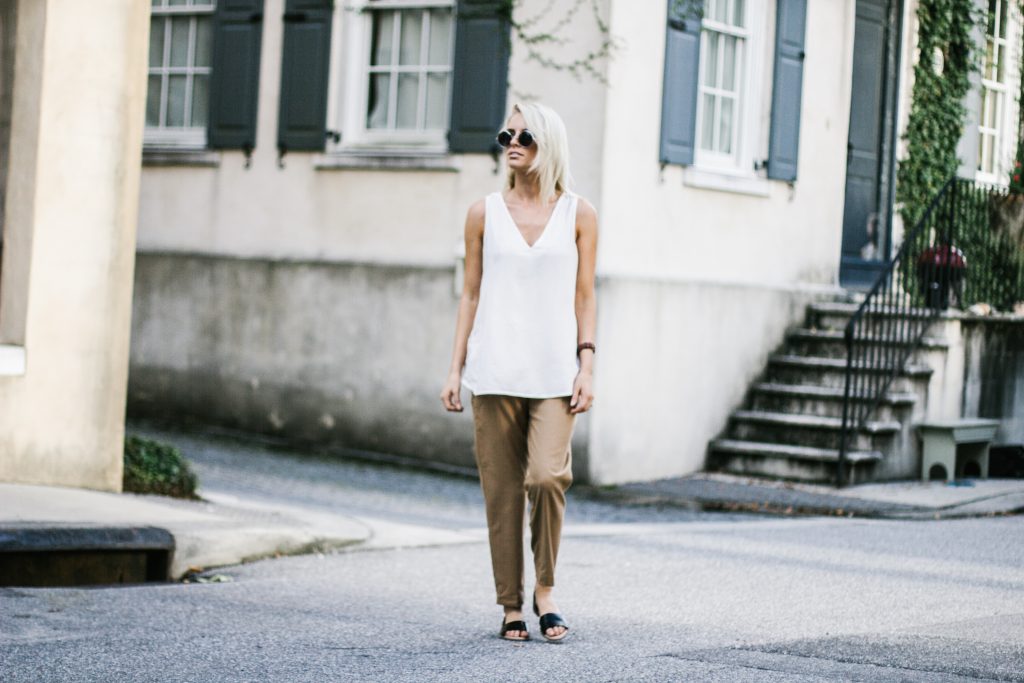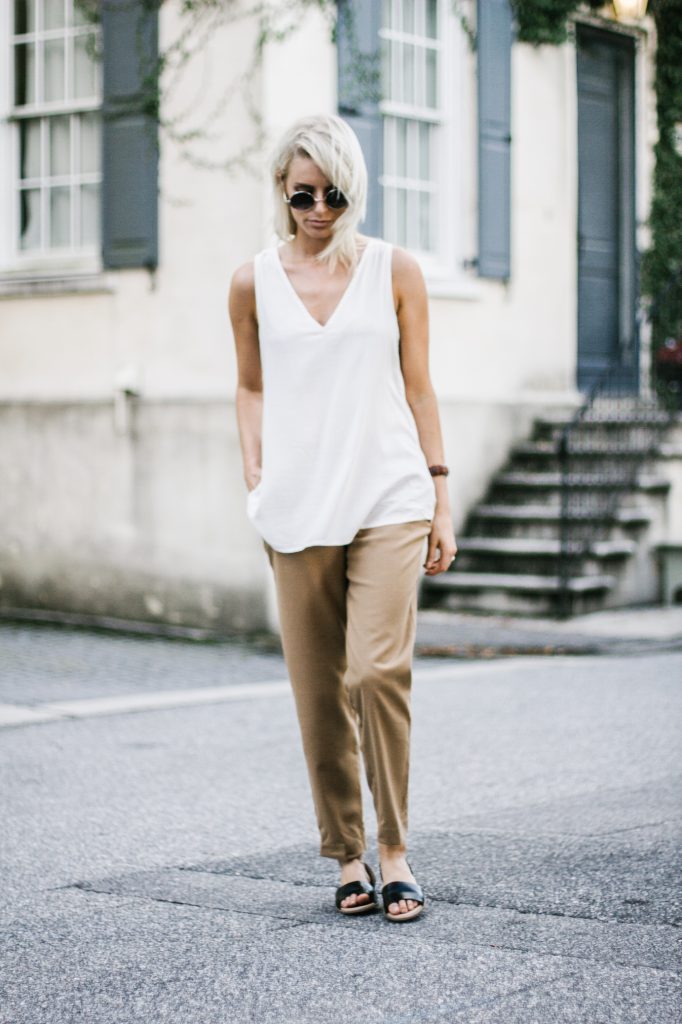 It had been a long time since I shopped at Old Navy and when I went back to check out there store, after I was asked to participate in their #50Styles50States campaign, man has it kept up with it's styles and affordable prices! I always remember shopping there when I was in high school, but for some reason stopped after awhile.
It's crazy to think that just because you might had out-grown a store, didn't mean that they went out of style.. Now that I think about it even more, there's always something I can find to wear, that's "on trend" or my style, in every store I go to! And that was definitely the case when I stepped back into Old Navy.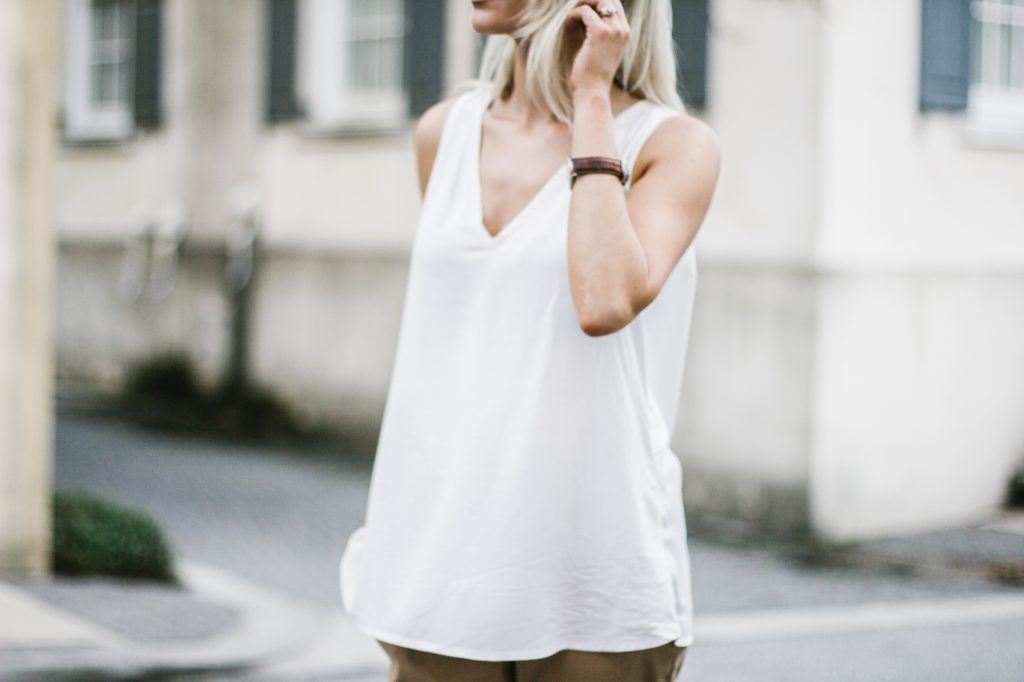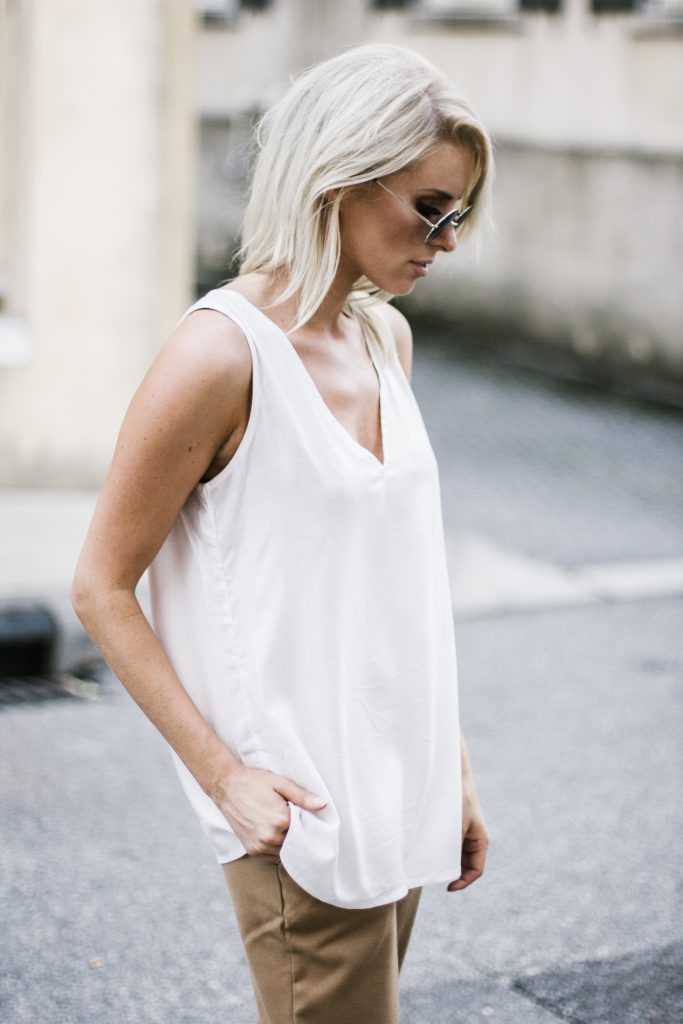 I picked out this light, sleeveless, white tank (also available in black!) to pair with these camel trousers. They feel like they're made of a jersey fabric, so that keeps them very comfortable to wear. I find that the more fitted the pant, the hotter and less comfortable I'll be throughout the day.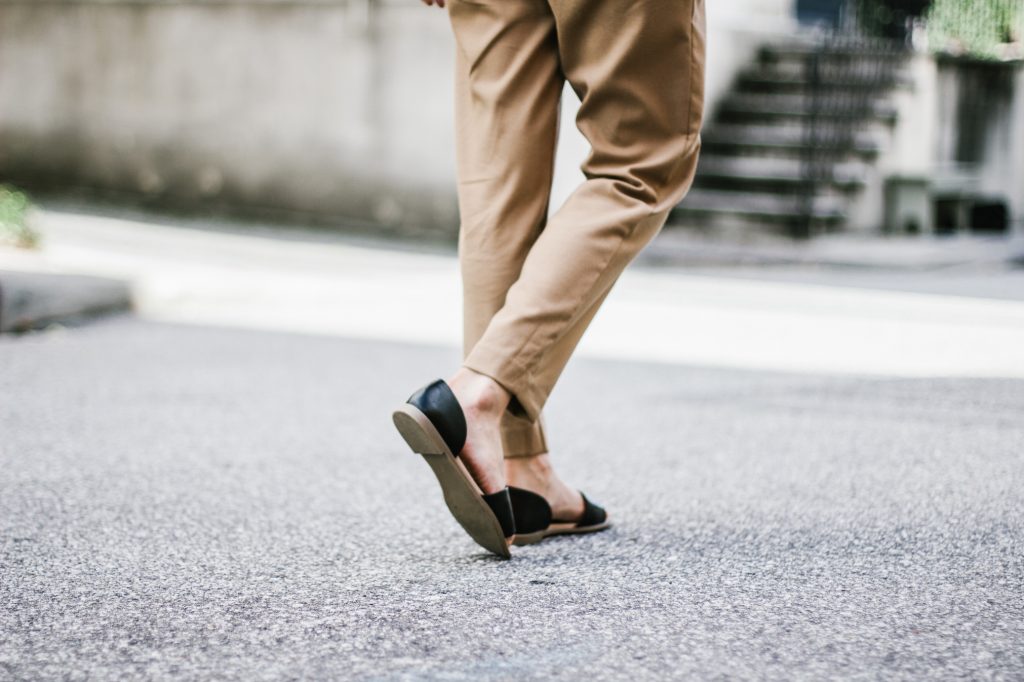 And these modern slip-ons! I couldn't believe these were on sale for only $5! They are so comfortable and they look and feel very high-end! It's definitely my favorite purchase out of the bunch 🙂
Old Navy
---
---
They also had so many new knits in that I wanted to get as well! I'll certainly be going back for this cardigan, this sweater, THIS poncho (on sale for only $14!) and these ankle boots! Plus, they have a great selection of workout gear. I bought these leggings and this tank, both for only $30!
I hope you guys didn't forget Old Navy like I did, or at least if you did, you'll be heading to the store right now to check out their new stuff!! If you're in Charleston, the store on Rivers Avenue is my favorite and where I scored all of these pieces 🙂
*This post was sponsored by Old Navy. All opinions remain my own.