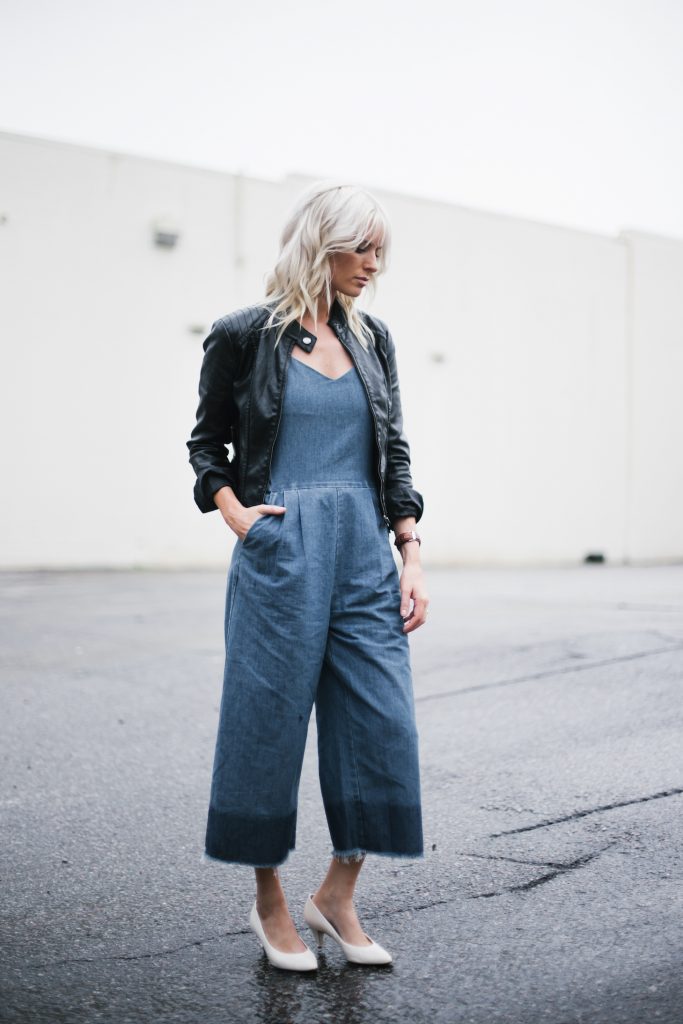 For some reason this outfit reminds me of a punk scarecrow lol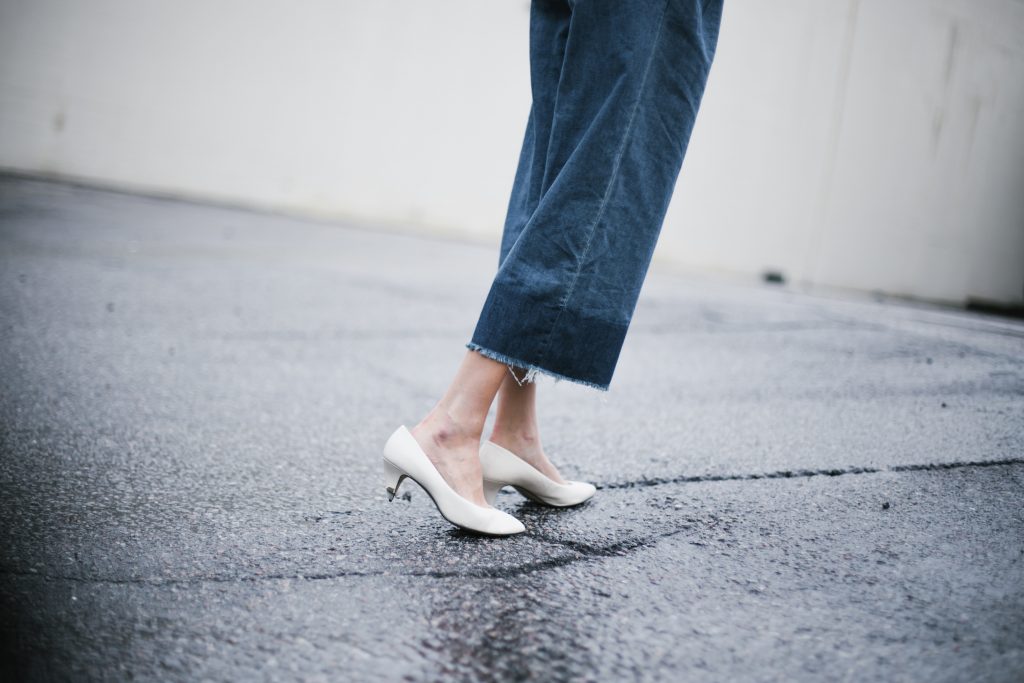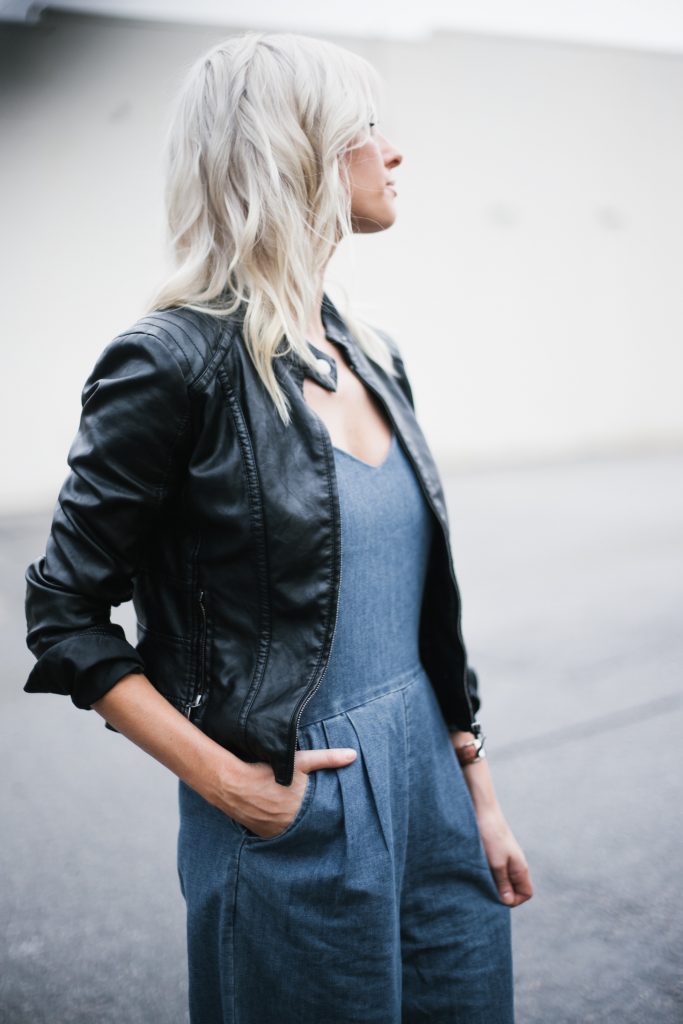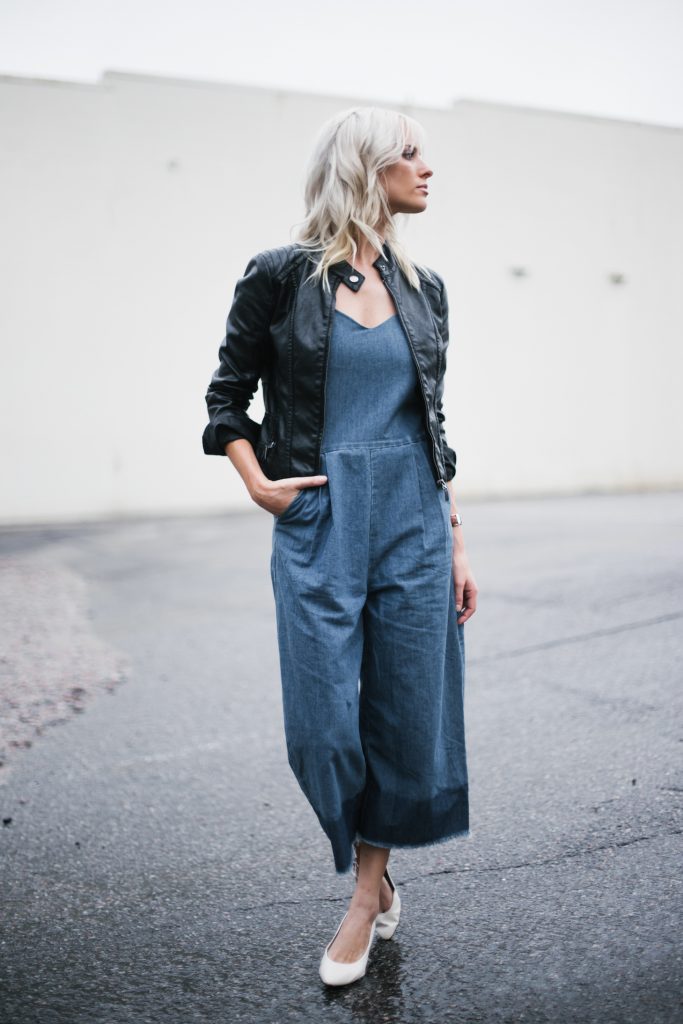 Ever since I went fringe and cut my bangs, my risk for fashion has increased. Sure, I might not make the best decisions ever (probably including this one), but that's what makes fashion so fun! It's supposed to be daring isn't it?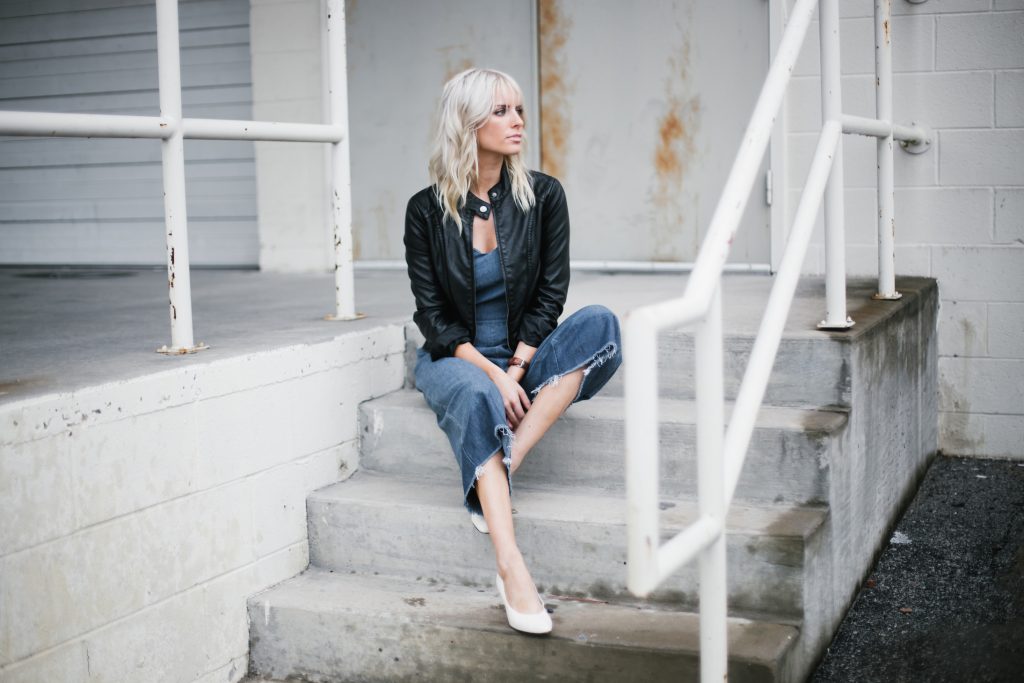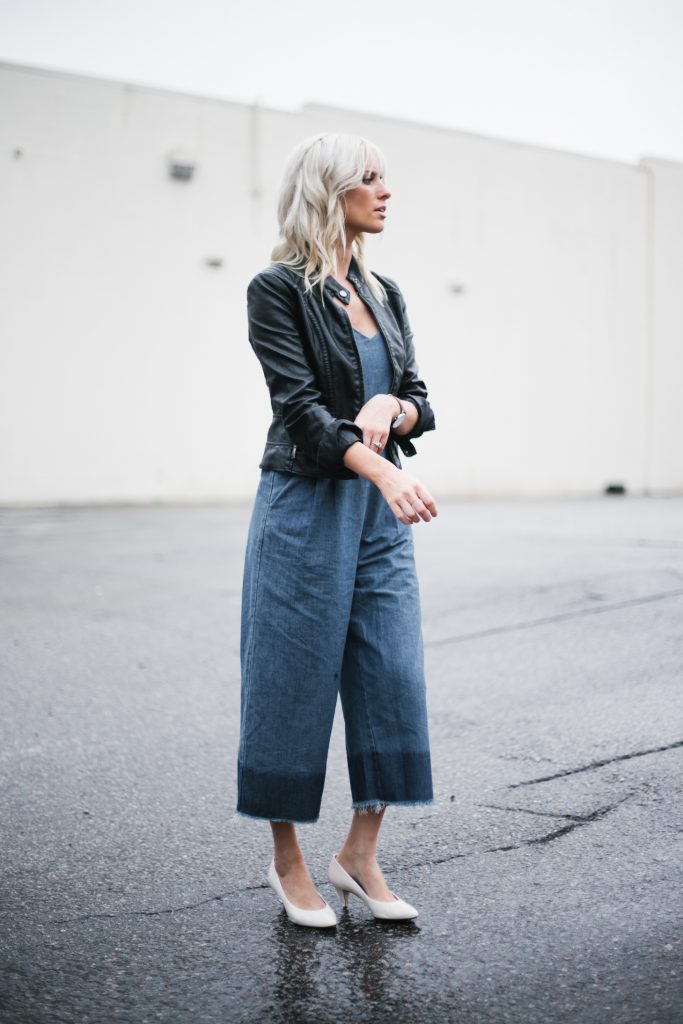 This one-piece/jumpsuit (which Josh loathes all rompers), caught my eye for some reason. I'm pretty particular to neutrals and layering, so I paired this look with a black leather jacket and white kitten heels from my grandma. I felt like it needed accessories from different styles to keep the look chic.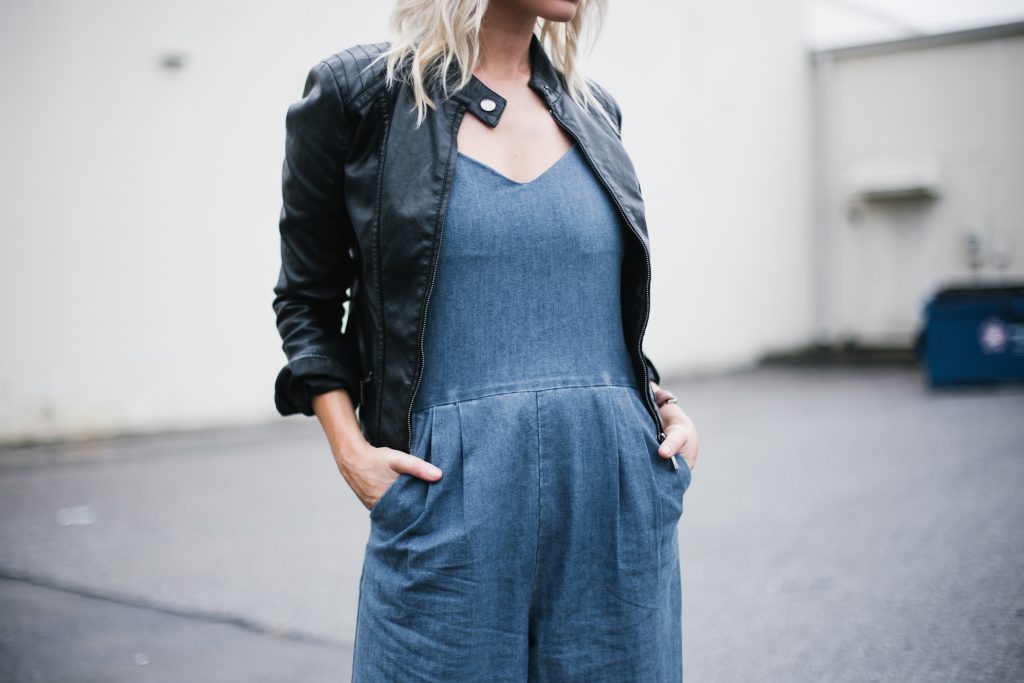 Denim Jumpsuit
jumpsuit // jacket // shoes (similar)
---
---
Who's ready for Halloween?! Can you believe it's already a week away!? 🙁