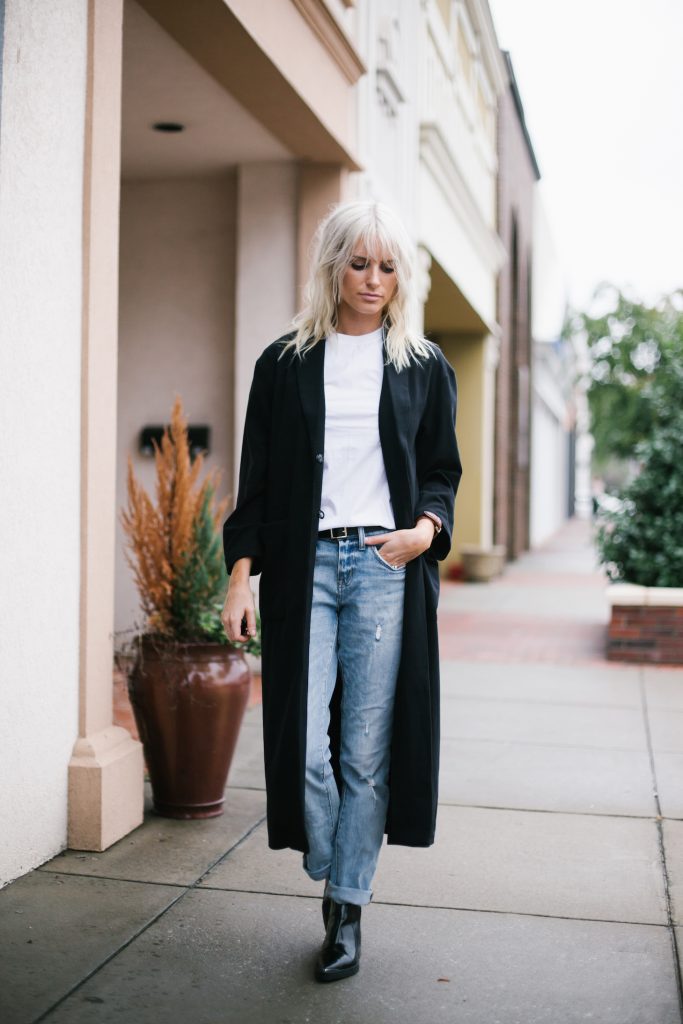 There is a crisp in the air and the wonderful smell of Fall!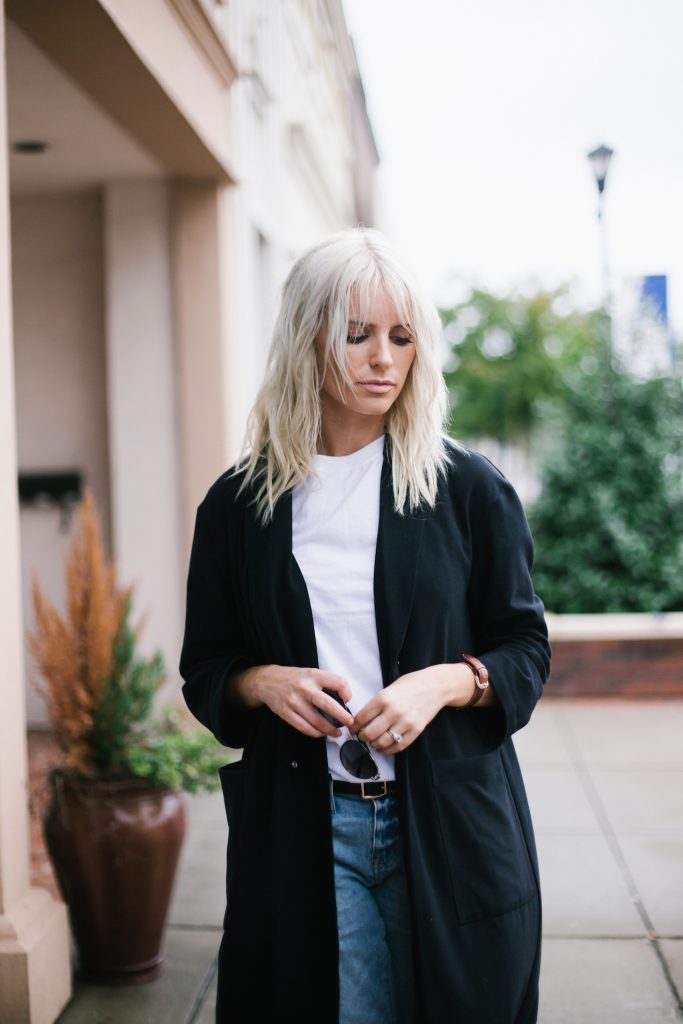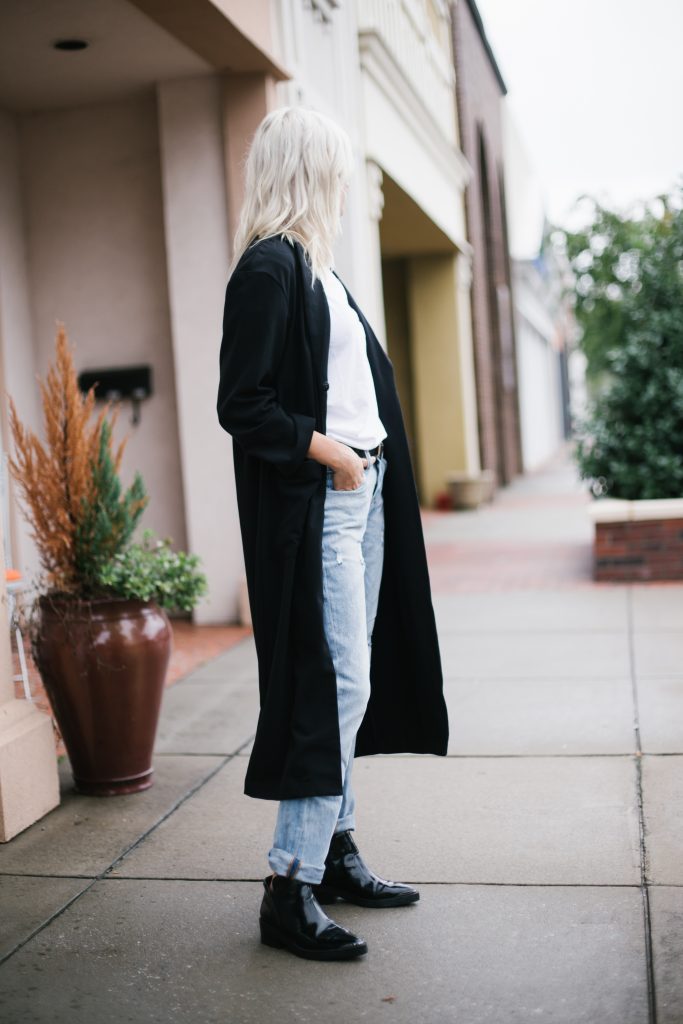 When we had to evacuate, due to Hurricane Matthew, we headed back home to Lexington where both Josh and I grew up. There were a lot of bright sides to this evacuation: 1. We got to visit with some of our family. 2. Josh got a lot of time off work, which also meant… 3. Perfect time to shoot! Overcast days are my favorite days to shoot so I'm not waiting around for the "golden hour".
So I decided we should shoot downtown and for me to wear the old 90's "middle school" attire lol This was probably more something my little brother would have worn, but I also think my sister repped something similar back in the day as well (she was alway so cool) 😉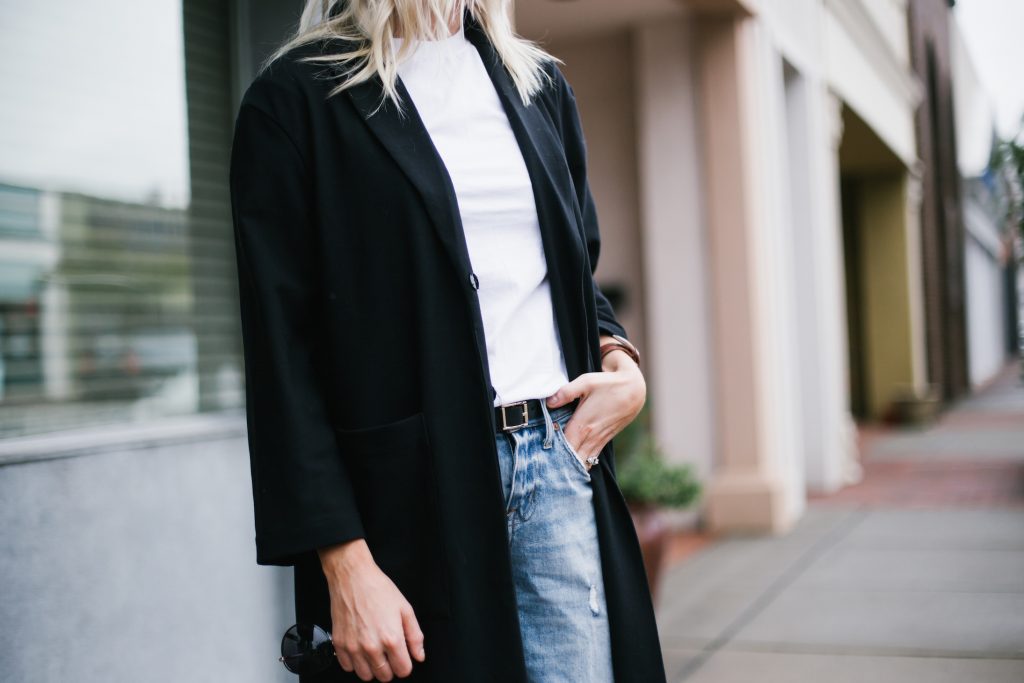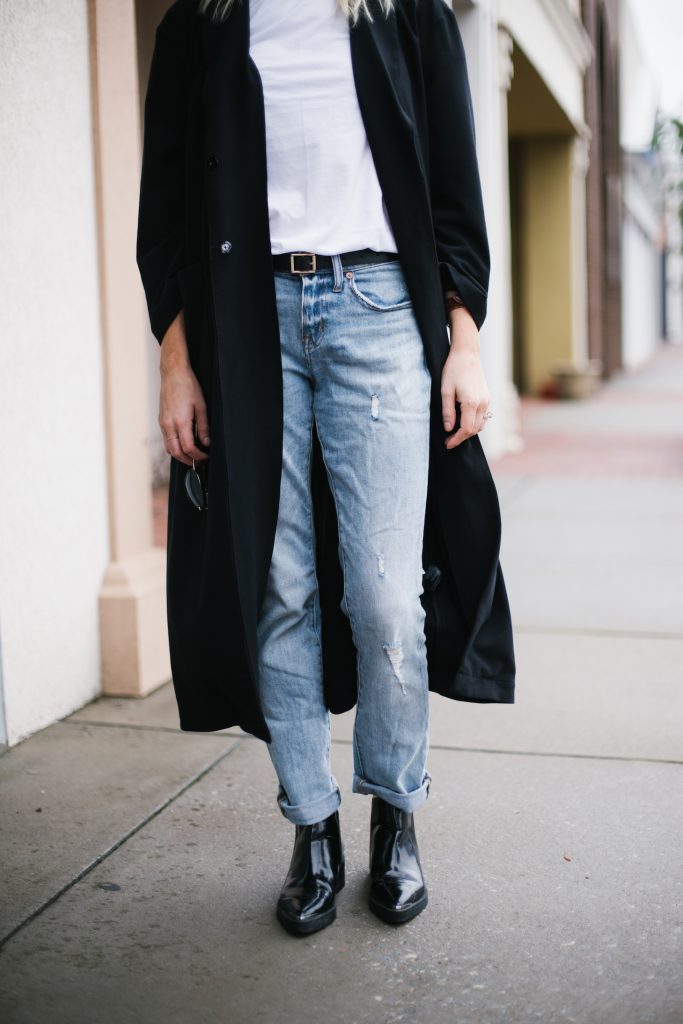 These are my favorite distressed boyfriend jeans from Madewell. Though, styled this way, they kind of look like mom jeans (nothing wrong with that! ;P) Like how I even added the belt?! lol
I especially love borrowing white tees from the boys. They have a more comfortable, looser fit. Plus, they're cheaper! And then we have my favorite patent leather ankle boots that I got last year for only $20!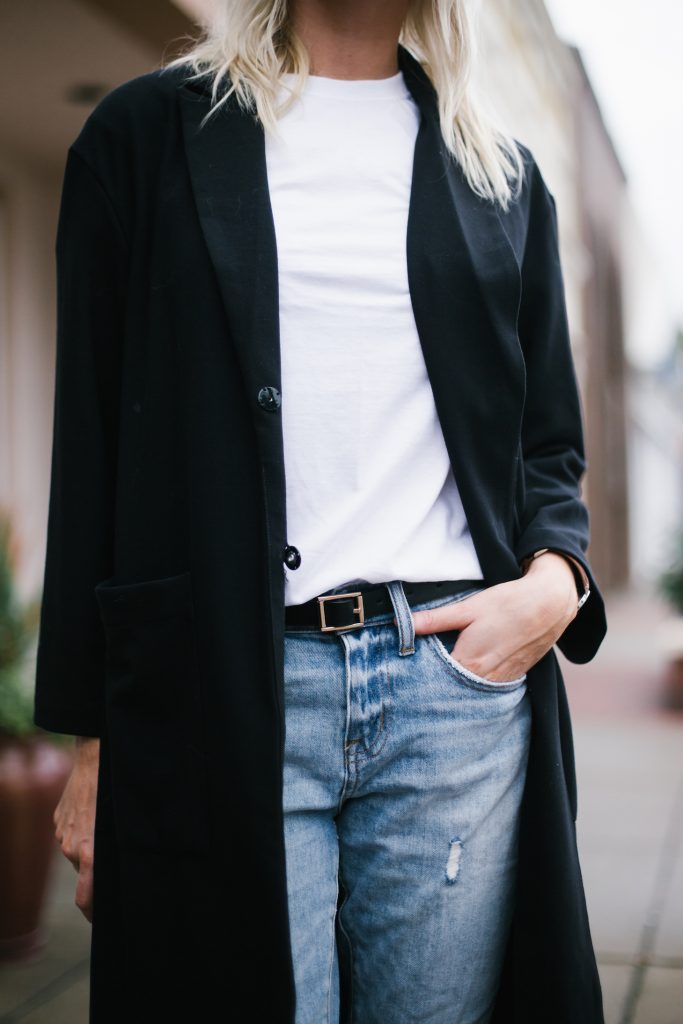 Then we have my already worn out duster coat (notice the button hanging by a thread lol). It really has been my favorite piece this season. It adds light layering and keeps me comfortable whether I'm outside in 80 degree weather or inside in 60 degree weather!
90's Throwback
top // bottom (similar) // shoes // coat (similar) // belt // watch
---
---