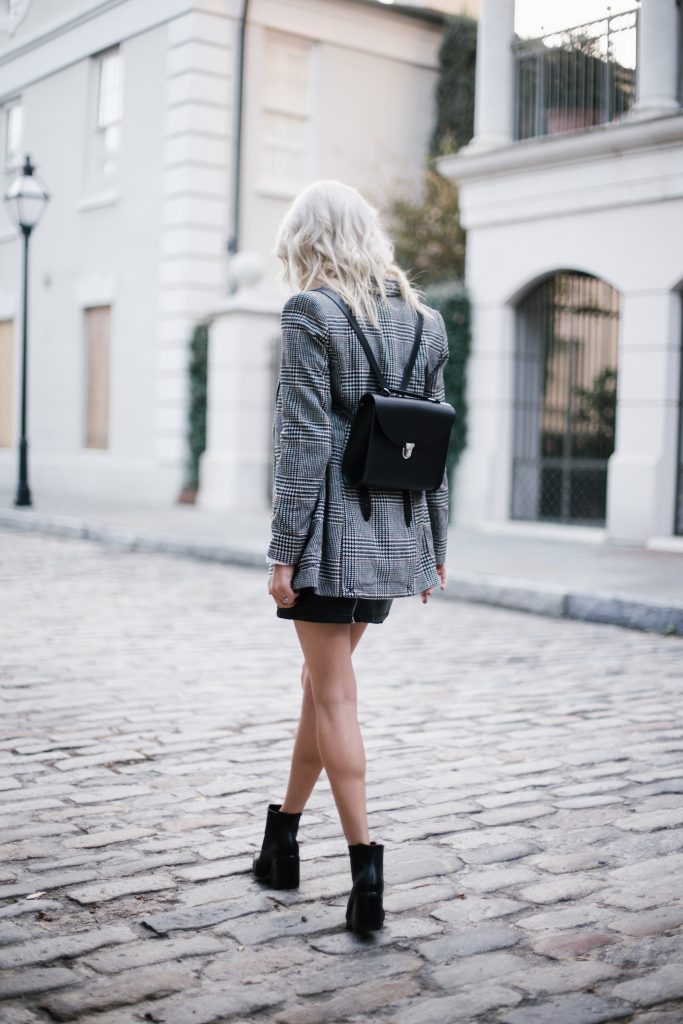 First, it's good to be back to the blog and Instagram! I can't believe I went almost 2 weeks without posting 🙁 We found a historic home in the heart of downtown that we just fell in love with and before we knew it, we sold our house and are planning to move into our new place on Dec. 8th!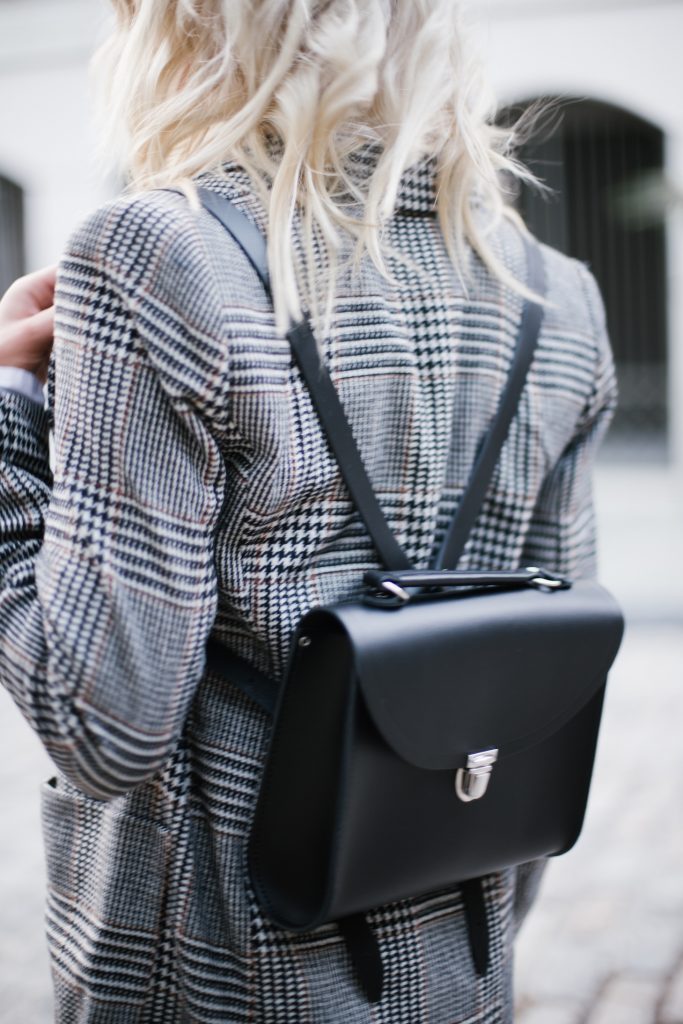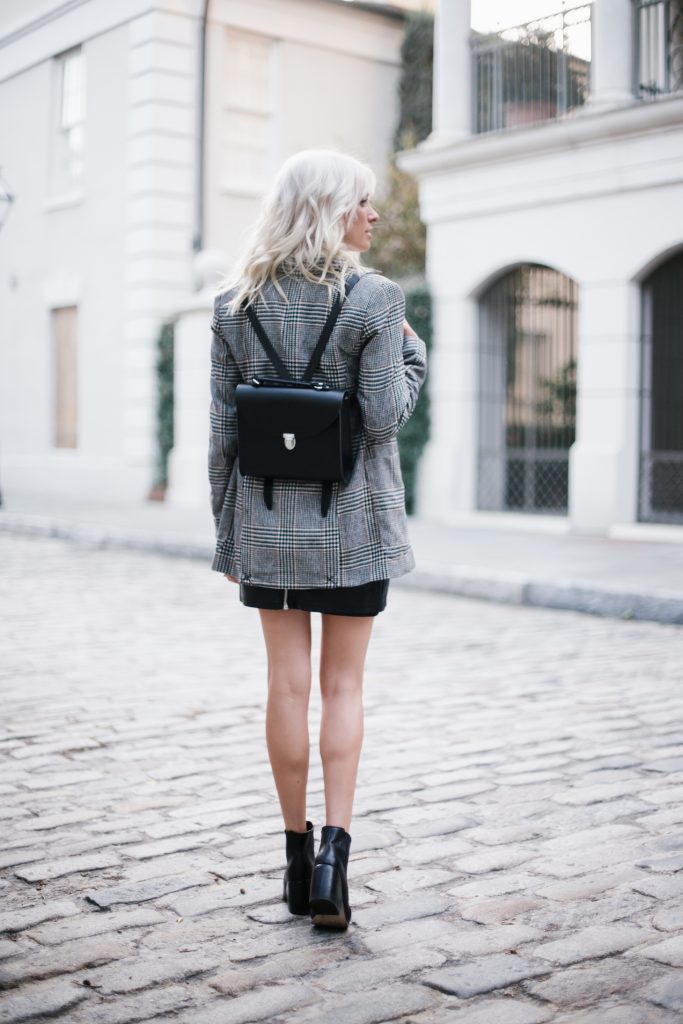 I just got my new satchel backpack in and I am so in love with it! I've always loved wearing backpacks-they're so convenient! And now I get to enjoy a more "grown up", sophisticated version 🙂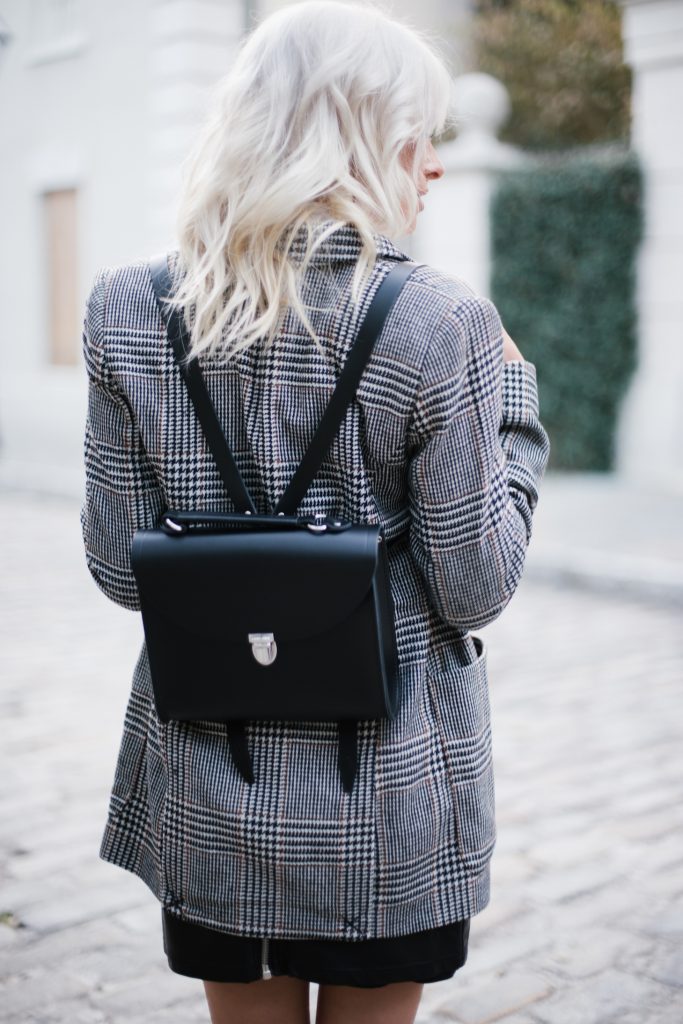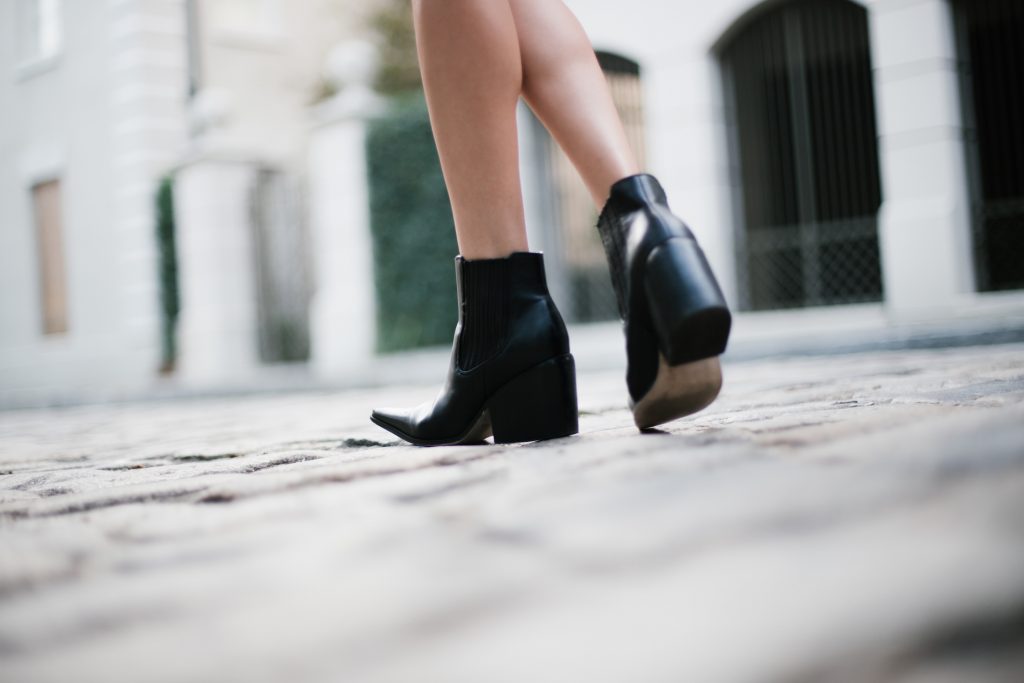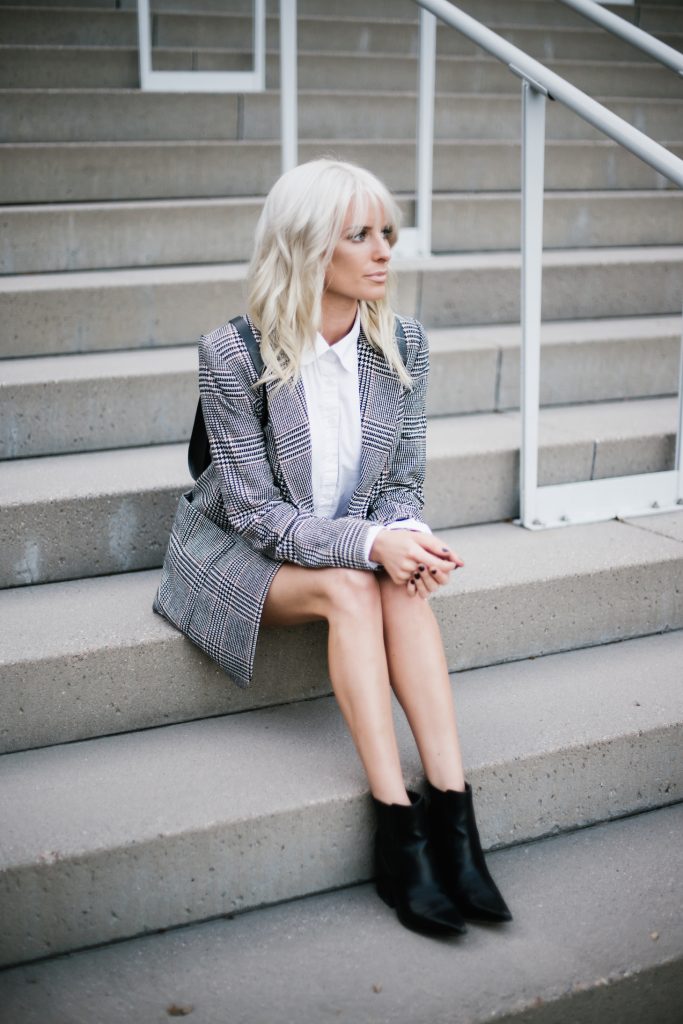 I kept the rest of the look semi-business attire..I doubt my fingertips would be in line with my skirt hem 😉 This houndstooth coat is perfect for Fall and one of my newest menswear additions. I paired it with my long white button up, leather mini and pointed ankle boots. (BTW, all of these pieces are 15% off and you can get 20% off your total of $60 or more with code: 280)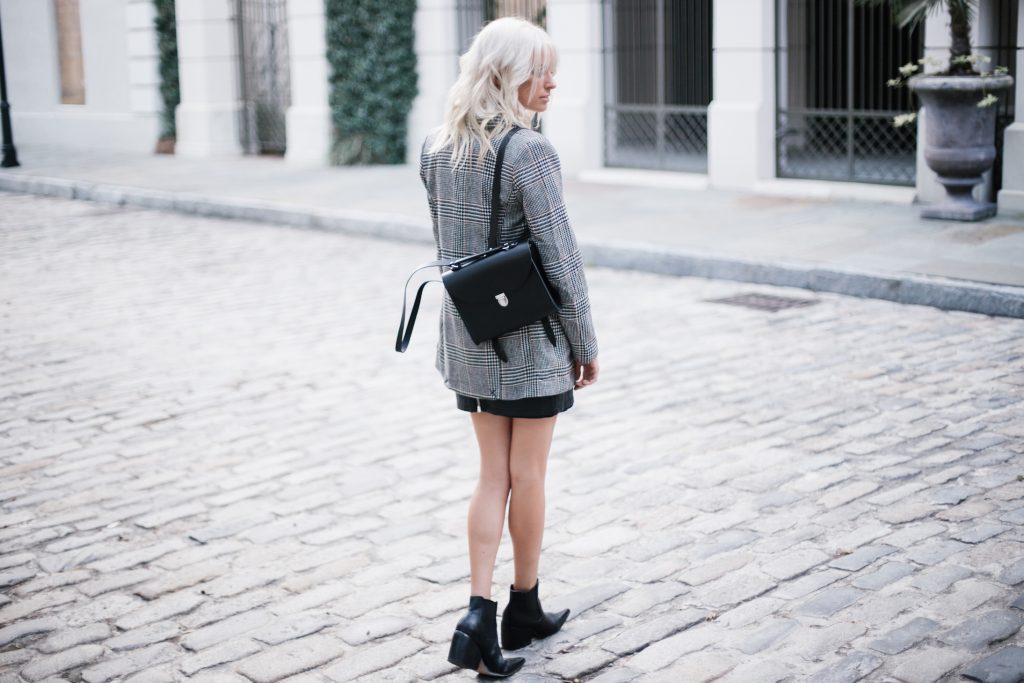 Houndstooth
backpack // coat (similar) // top (similar) // bottom // boots (similar)
I can't wait to show you all of the pictures of our new place and what are plans for it are. Before I do that, I plan to feature all the before and afters of our first home together-I can't believe I never did it! Thank you guys so much for your patience while I go through this moving process!
---
---