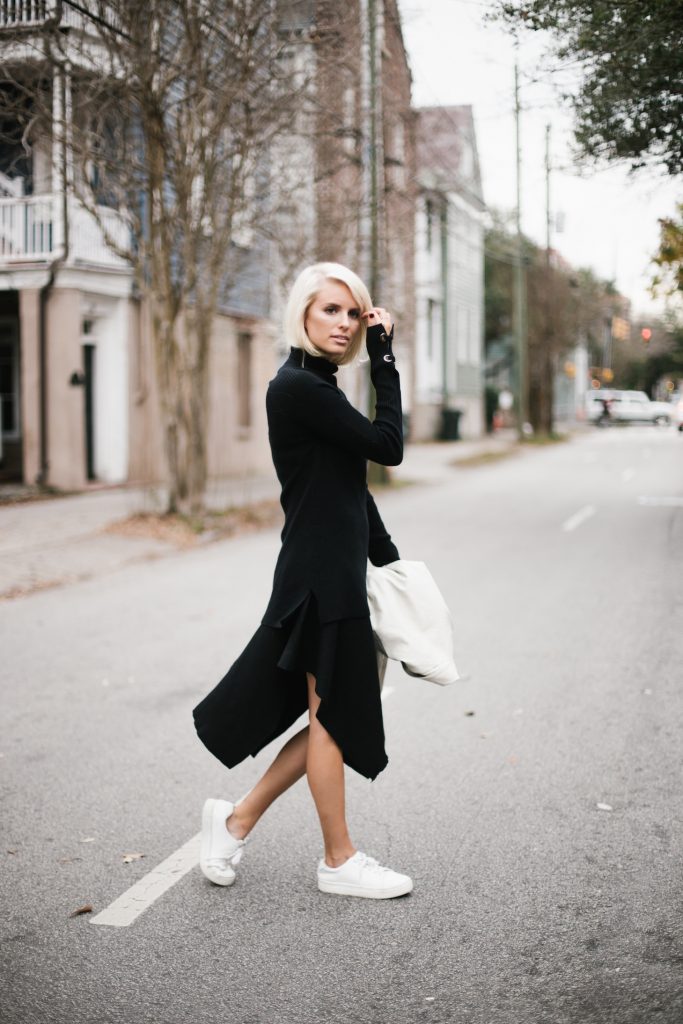 Wow, do I have a lot to catch you guys up on..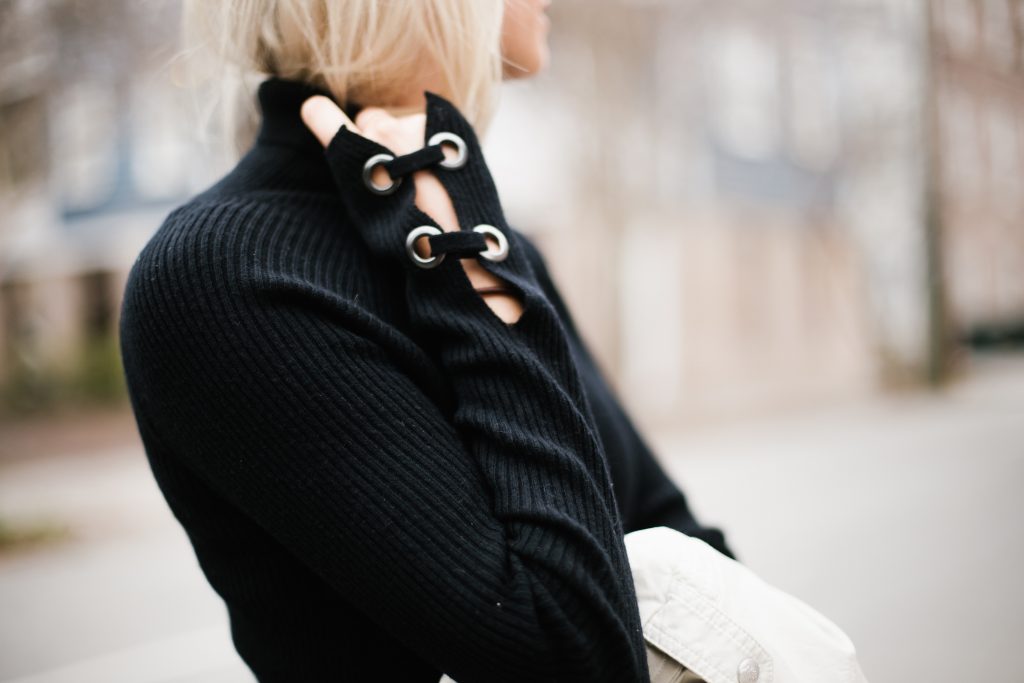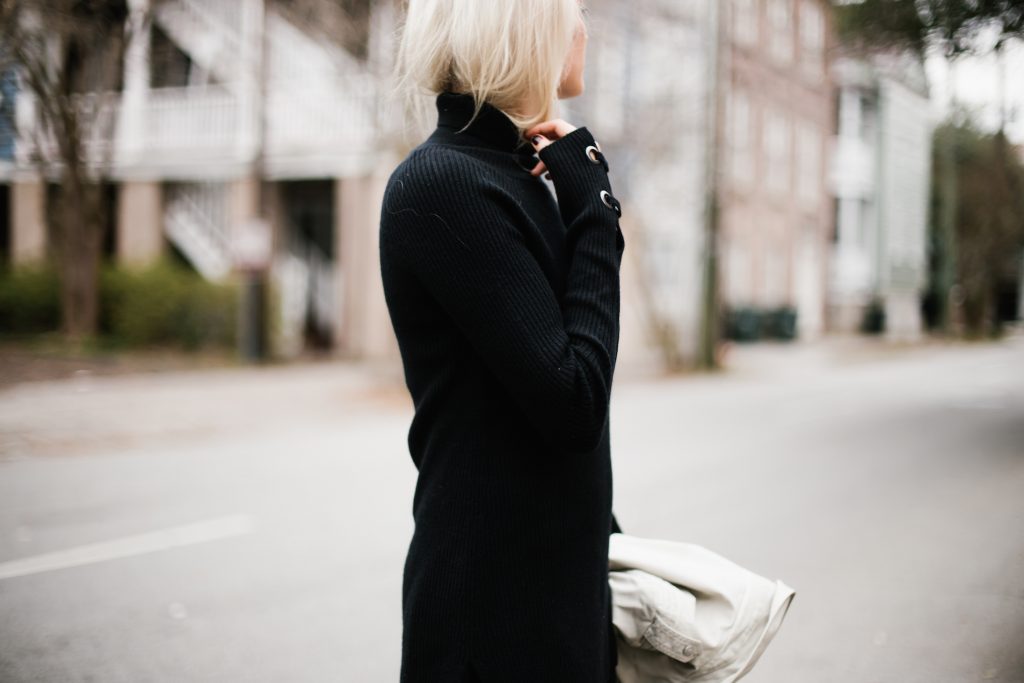 First on the outfit.. since it's been a little hectic around here, I wanted to wear something comfortable and effortlessly chic. I paired this asymmetrical dress with a turtleneck sweater on top. It's sold out, but I found 2 similar skirts here and here! It actually looks like a dress, which was pretty cool. And the sneakers made it that much more comfortable!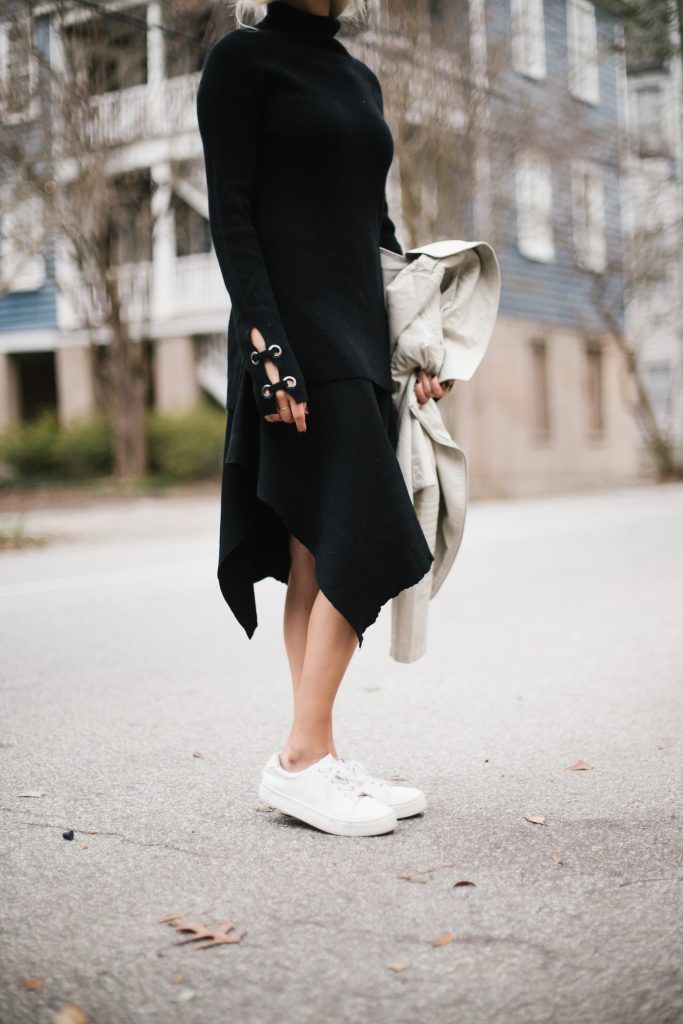 Asymmetrical
---
---
I just got back home on Tuesday from my hometown. I had been gone since last Wednesday because I had just found out that my grandma was sent to hospice. She had just gotten diagnosed with bone cancer beginning of November and it had been a tough road for her ever since. On Friday, Dec 23rd, she passed away and we had her service on Monday.
Needless to say, we didn't celebrate Christmas this year. I've actually never had some one so close to me pass on, but I'm very thankful we had plenty of notice and time to spend with her. Everyone had been so kind to send their thoughts and prayers and it made it a lot easier to go through this tough time with you all-so thank you 🙂
On to a lighter note, we did officially move into our Charleston home on Dec 20th. (Gosh, everything did actually happen all at once) We have been making a lot of progress on the place and are looking forward to hosting our first get-together for New Years!