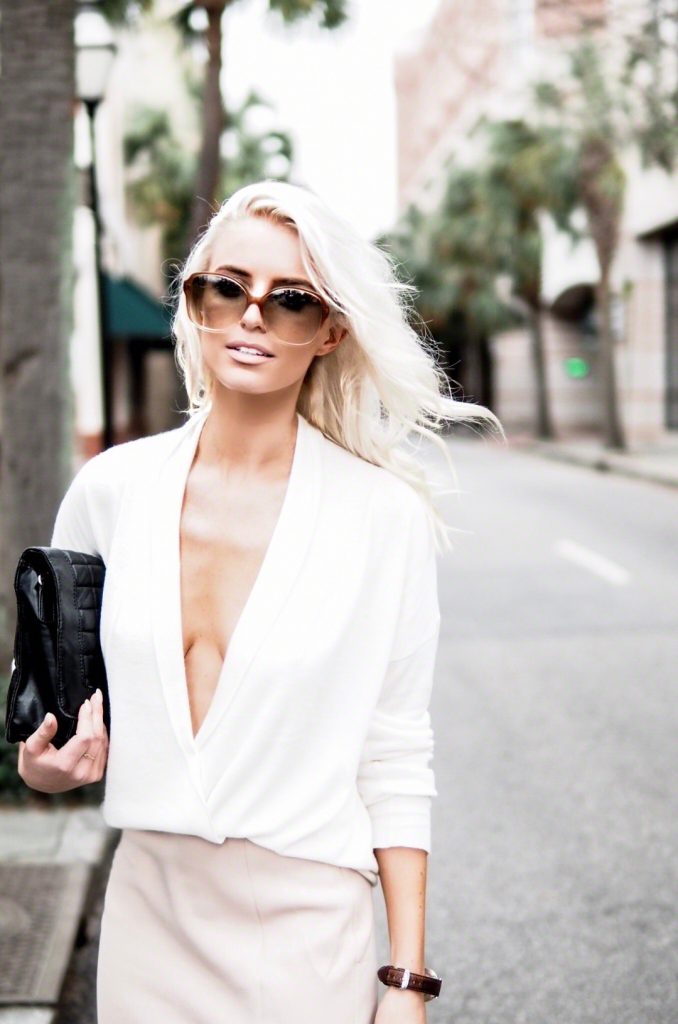 Hi! I'm Dannon, Like The Yogurt 😉
I'm a 29-year-old social media influencer and content creator from Charleston, SC!
I started my blog back in 2013 because I wanted an outlet to showcase my love for fashion, interior design, photography, and styling-it was the perfect way to include a lot of my hobbies all into one! After I was nominated for Breakthrough Fashion Blogger of the Year by H&M and Bloglovin', I decided to start turning this hobby into a business! Now my work has been featured in several bigger blog sites, like; Lauren Conrad,
Apartment 34
,
Steve Madden
,
Cosmopolitan,
Revolve, WhoWhatWear, as well as print in Marie Claire and People Watch Style Magazine!
I'm also an aesthetician and freelance airbrush makeup artist for weddings. I started that makeup business 8 years ago and it's been my primary business and passion! I don't like to admit it, but there's a few beauty tutorials on
YouTube.
 😉
---
FAQ   //
Where are you located? Charleston, SC
Who takes your photos?
When I first started the blog, all photos were taken by my friend and fellow wedding vendor 
Clay Austin
! Then my friend Carrie Elizabeth. Now either my hubby takes the pictures or I use a tripod! 🙂
What camera do you use?
Before, I shot with a Canon 6D and 50mm 1.4 lens which I LOVED until I broke my lens. Thank goodness for that though or I wouldn't have found/fell in love with my
Olympus EM10 Mark III
 (you won't believe the price)! I use it with a
Sigma 30mm 1.4 lens
and I'm obsessed with it! I tell everyone to get it since it has Wi-Fi, interchangeable lenses, touch screen, 4k video and an awesome iPhone app for remote picture taking!
What editing software do you use?
Lightroom! I customized my own presets, but there are plenty of great ones like VSCO on the market.
---
If you have any fun questions you'd like to know and see on here, please don't hesitate to ask! email // liketheyogurt@gmail.com