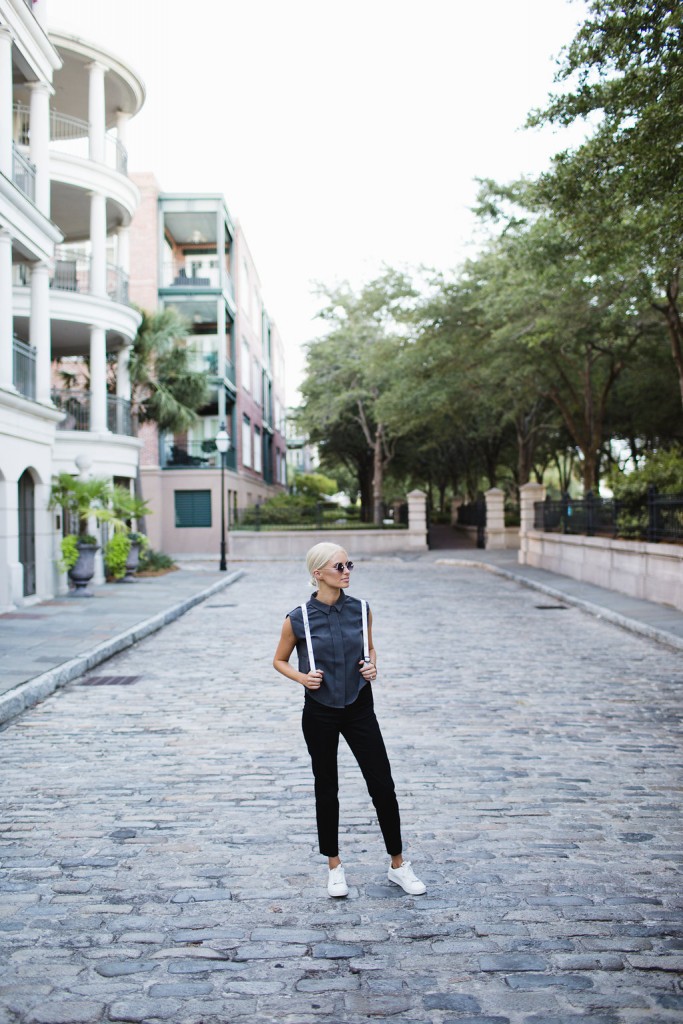 The platinum locks are back and I'm so happy to be wearing my minimal/monochrome looks again!! Not going to lie guys, it was hard. The heat is so unbearable sometimes in South Carolina that you just want to throw fashion out the window. I realize it hasn't even got as hot as it will get and then it'll just be in the 80's until November. But for the most part, I'm usually inside somewhere with the air condition jacked up because of the heat outside. (ex: grocery store, car, restaurant, home). I think I can deal with walking to and from my car in black skinny jeans. Though, with it still being Summer, I wanted to create some practical looks for the minimal enthusiast.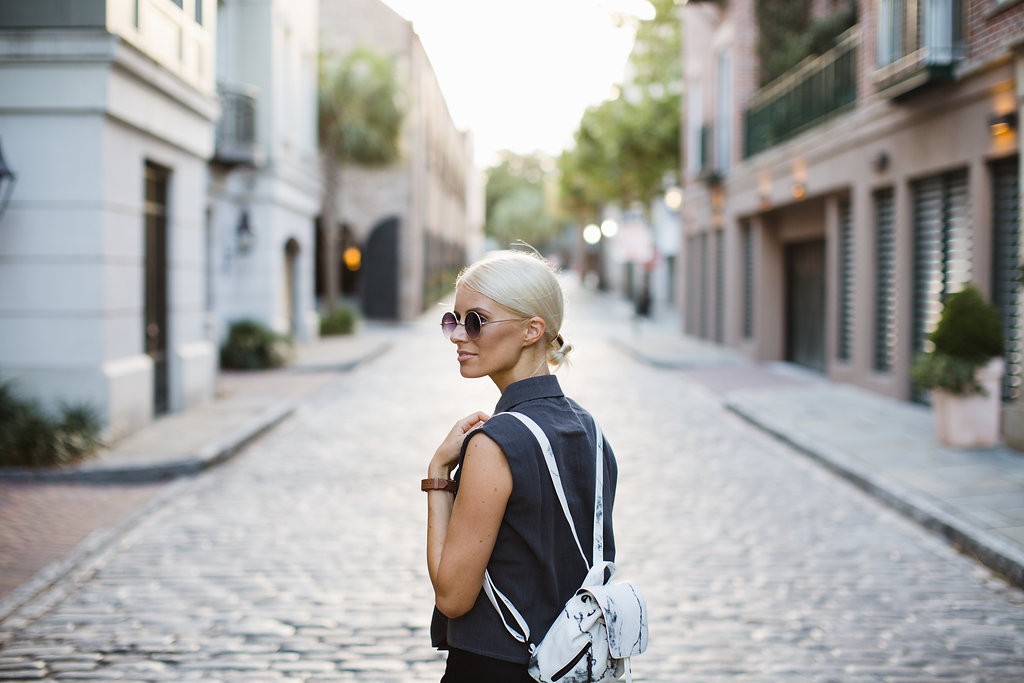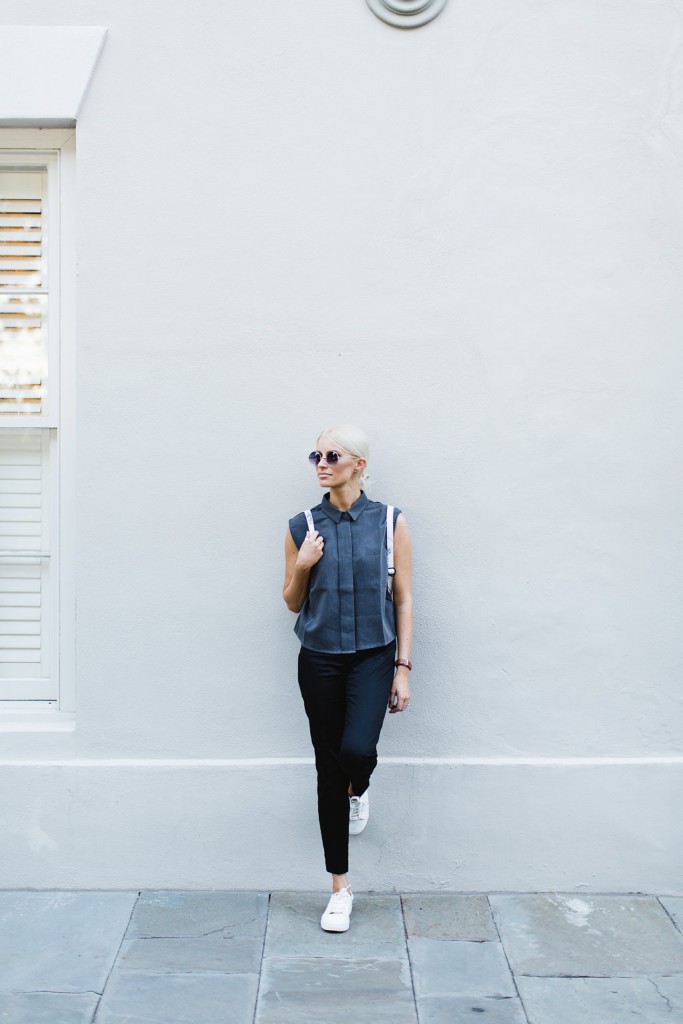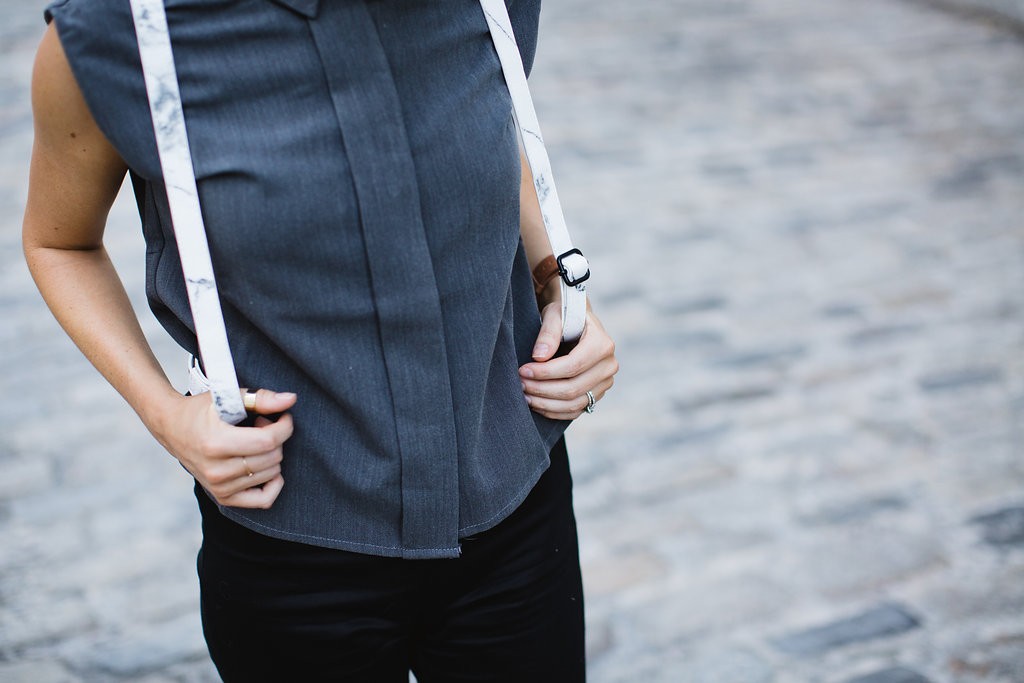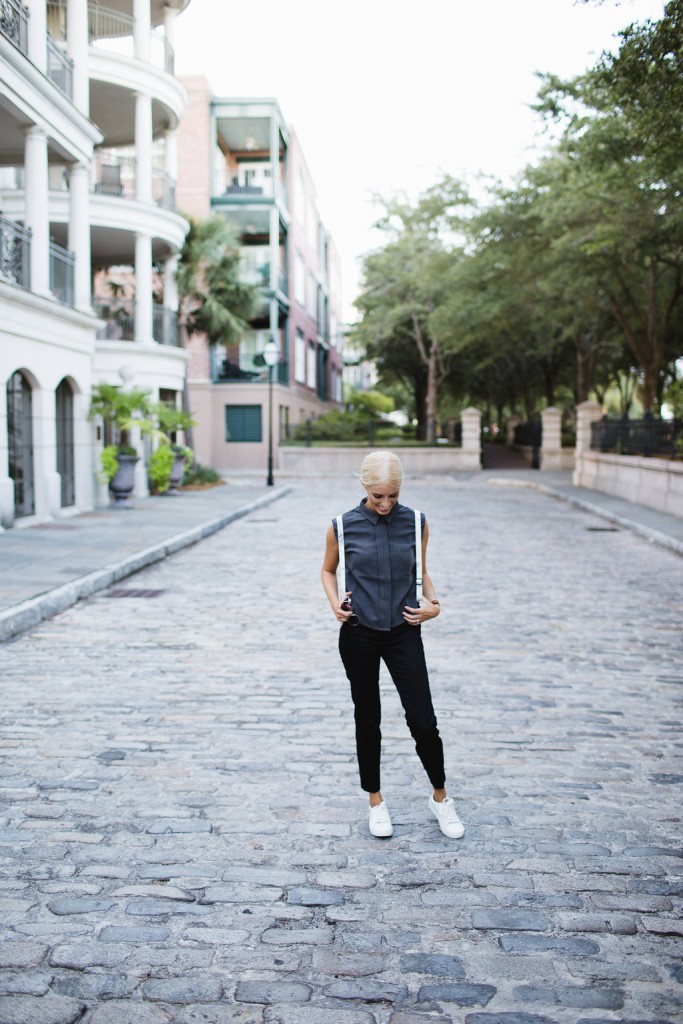 This look goes down as one of my FAVS! Clay and I were joking about how they should create a "Fashionable Guy" clothes line for ladies! Sure they have boyfriend jeans, but they swallow me! (Still wear the heck out of them though ;D ) But what about the hipster boys and their short sleeve collar shirts and oxfords?!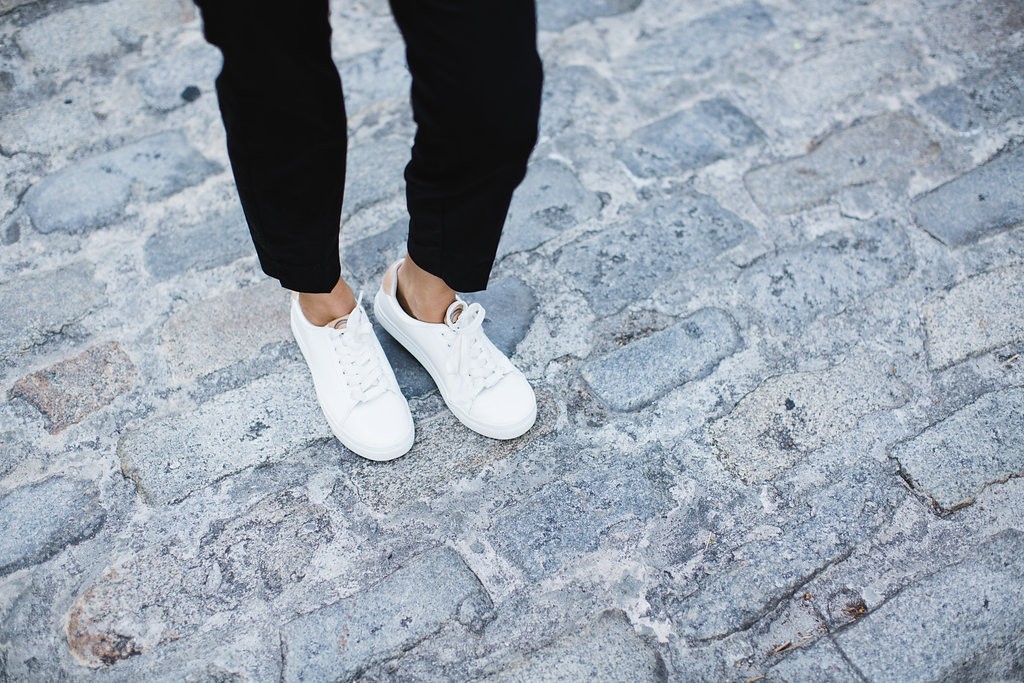 Back To School
Top: Chicwish // Bottom: H&M // Sneakers : H&M // Backpack: Eddie Borgo for Target // Watch: Rosefield (Gramercy)
This grey sleeveless crop top, courtesy of Chicwish, was perfect for a Summer outing and is actually on sale now for only $35! I paired it with my H&M slim fit trousers and white sneakers. And I was completely in awe when I walked into Target and saw the Eddie Borgo line right in front of me! Minimalism + Target = my dream!
---
---