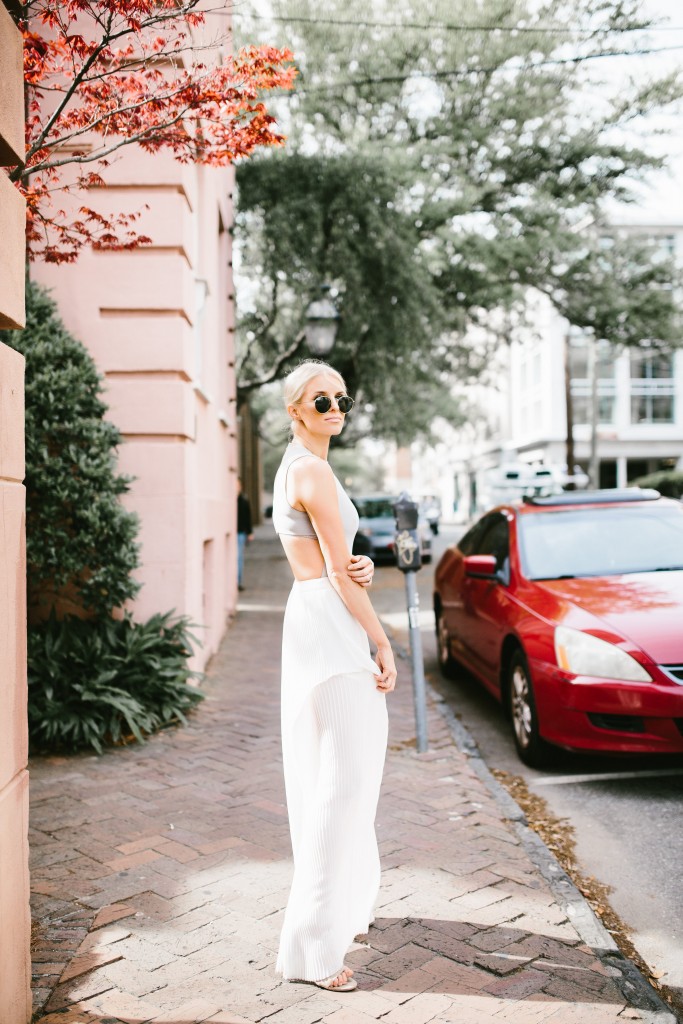 Oh my goodness, I'm in love!!!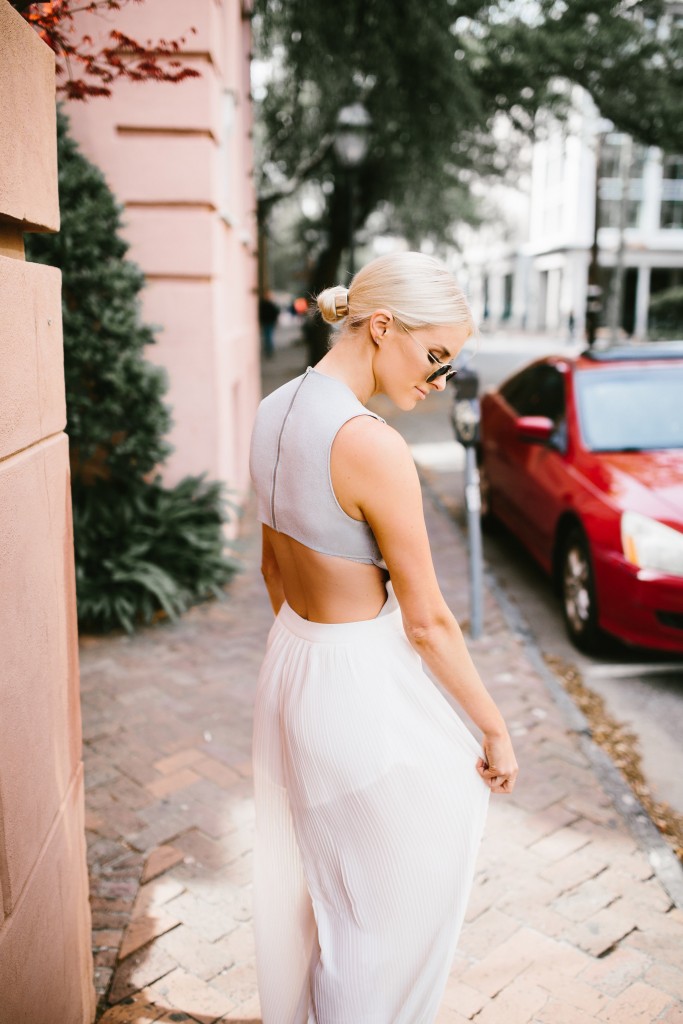 Before Charleston Fashion Week, I reached out to Michelle from Tres Carmen, to see if she would be interested in collaborating with the blog. I really wanted to provide more local stores to readers who might be planning a visit to the city.
I was looking for classic, wearable styles, with reasonable price tags. Not only did I find that at this store, but Michelle was the sweetest boutique owner I had ever met! She willing to work with me, especially during her hectic schedule before their runway show, and she was so genuine.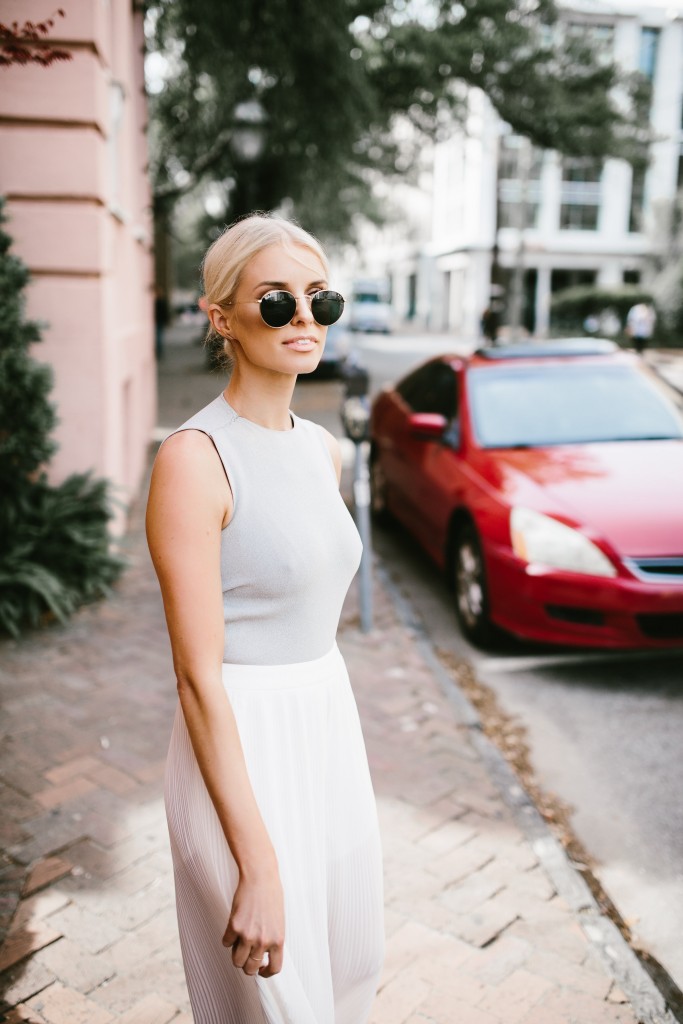 I loved how she told me upfront that this jumpsuit was a hard fit (the top has extra fabric on the sides, since it has a cutout back, where it can't lay against the body). It was so beautiful though, that I was determined to make it work! All it took was a little alterations on the top and I was good to go!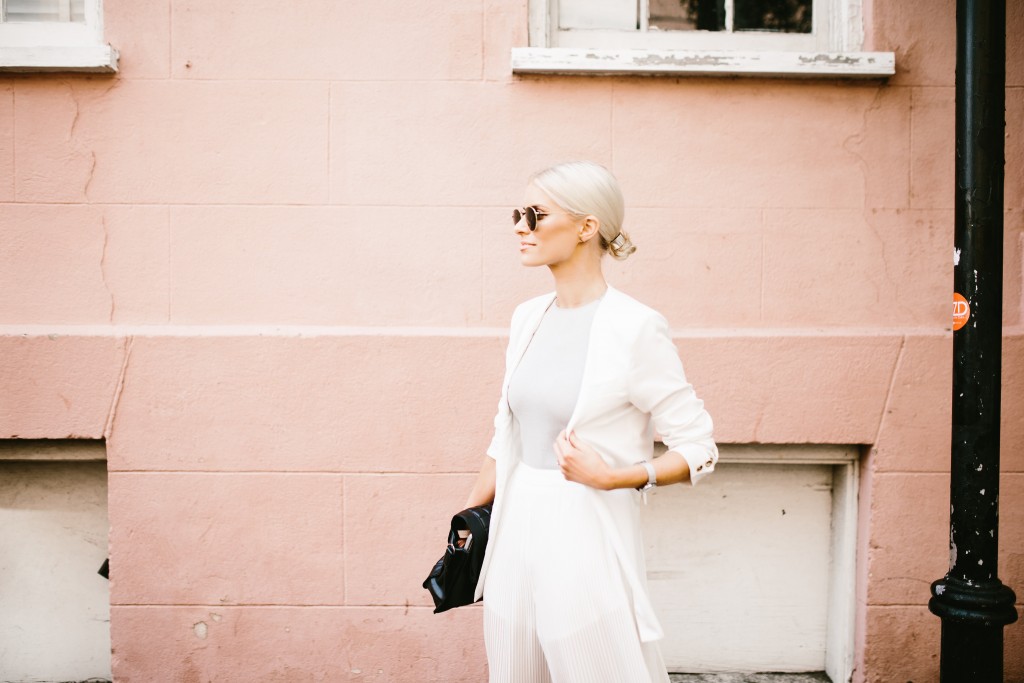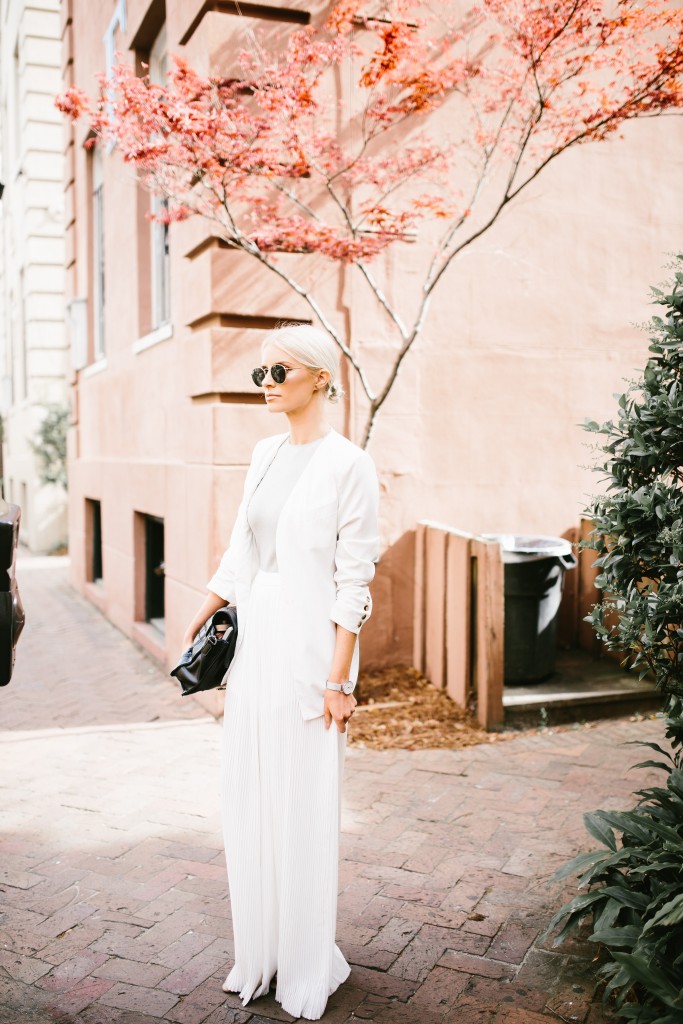 On another note, how beautiful is Charleston in the Spring?! The colorful homes and the flowers in bloom are just heavenly!!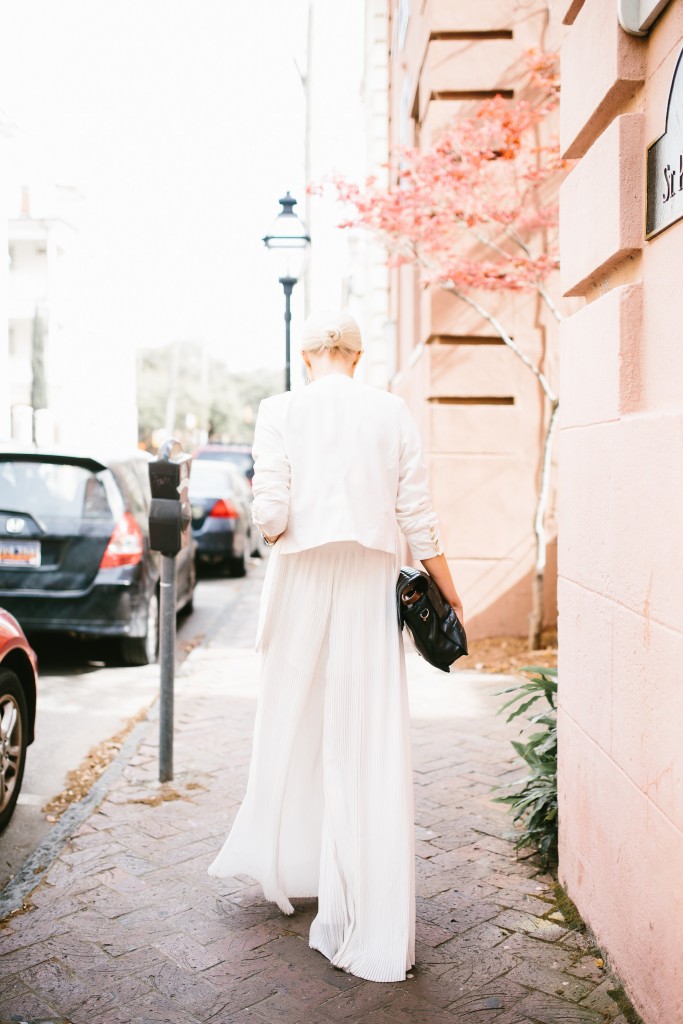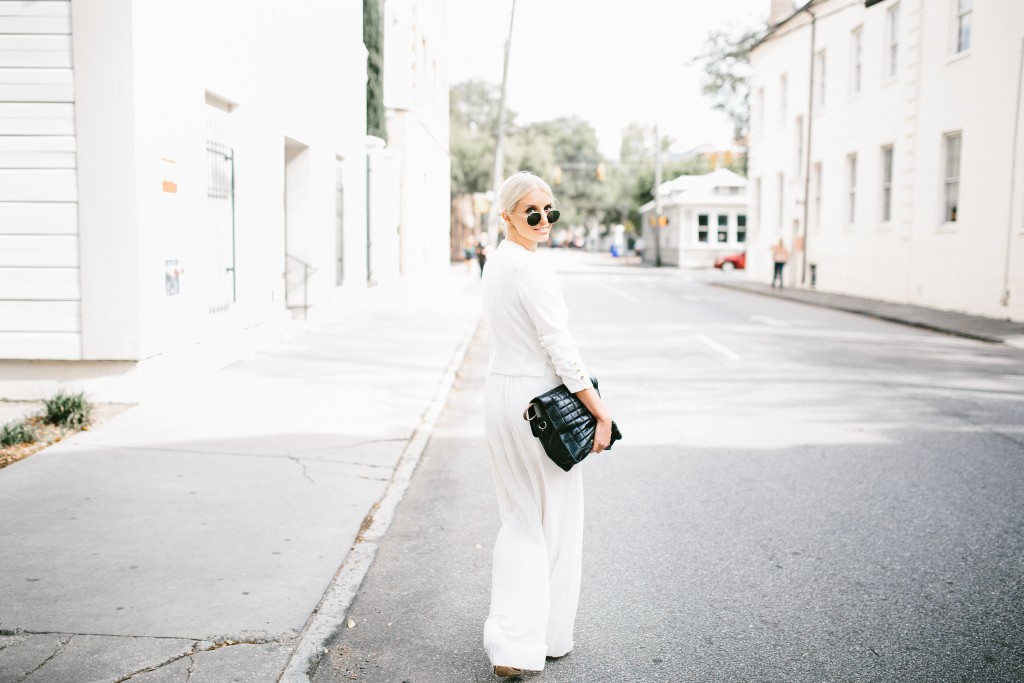 Endless Rose Jumpsuit: Tres Carmen $80 // White Blazer: Thrifted (similar) // Nude Ankle Straps: Forever 21 // quilted purse: Target (similar) // sunglasses: Rayban // gold cuff hair band: Nordstrom // gold bar stud earrings: Nordstrom
If you're ever in the area, you have to stop by this store! It's off Folly Road, which is on the way to the beach 🙂
You can also find out what's new here on their Facebook page and even make purchases over the phone! Michelle ships anywhere! Just call 843.974.4383 or email her at trescarmen@live.com