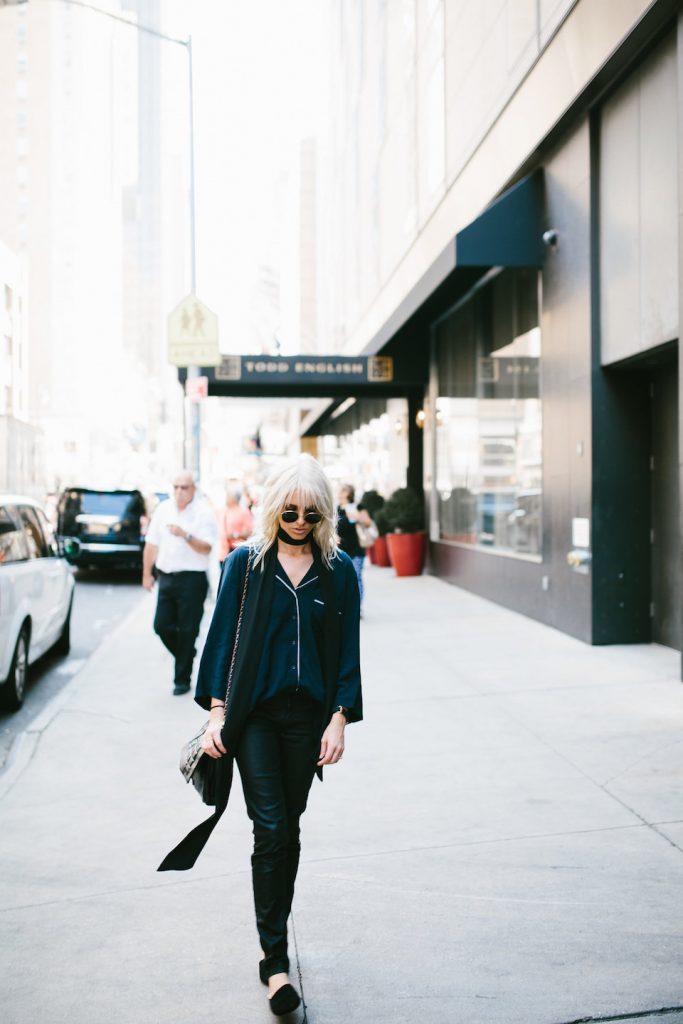 Starting off my New York Fashion Week looks with the last one 😉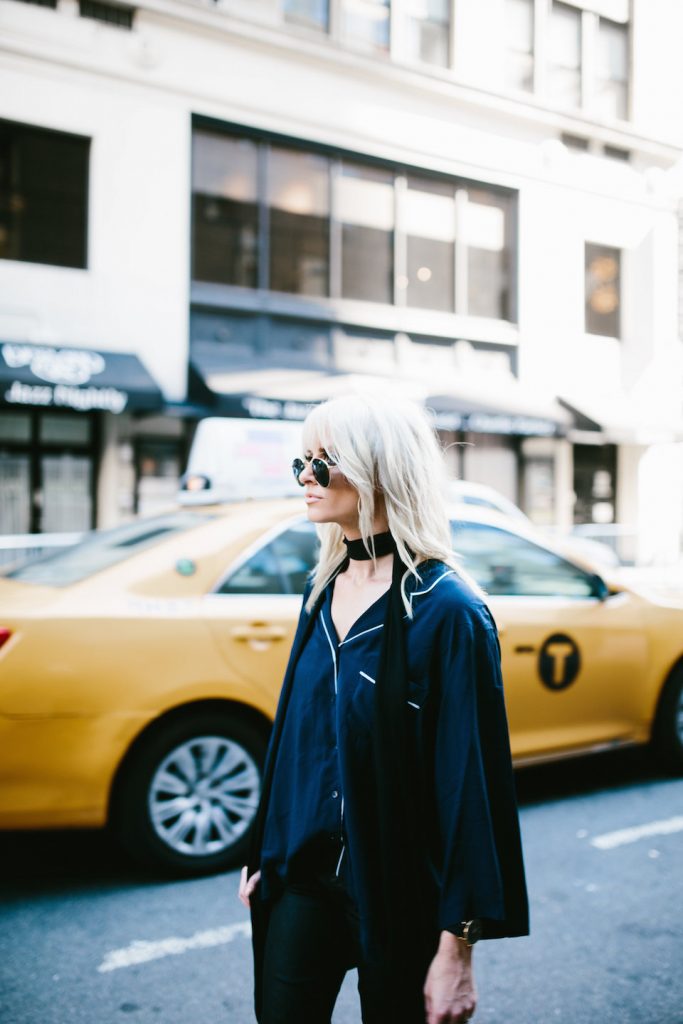 What better outfit to travel in than pajamas, am I right?! I know the pajama top has been around for a bit, but sometimes it takes a little while for stores like H&M and Forever 21 to carrie the trends :/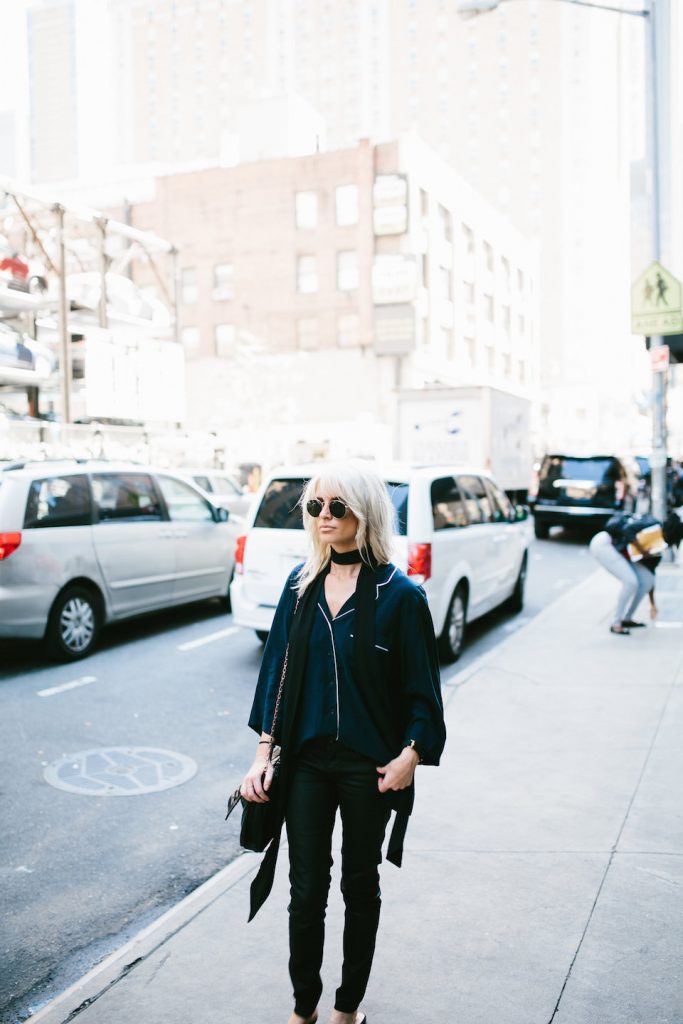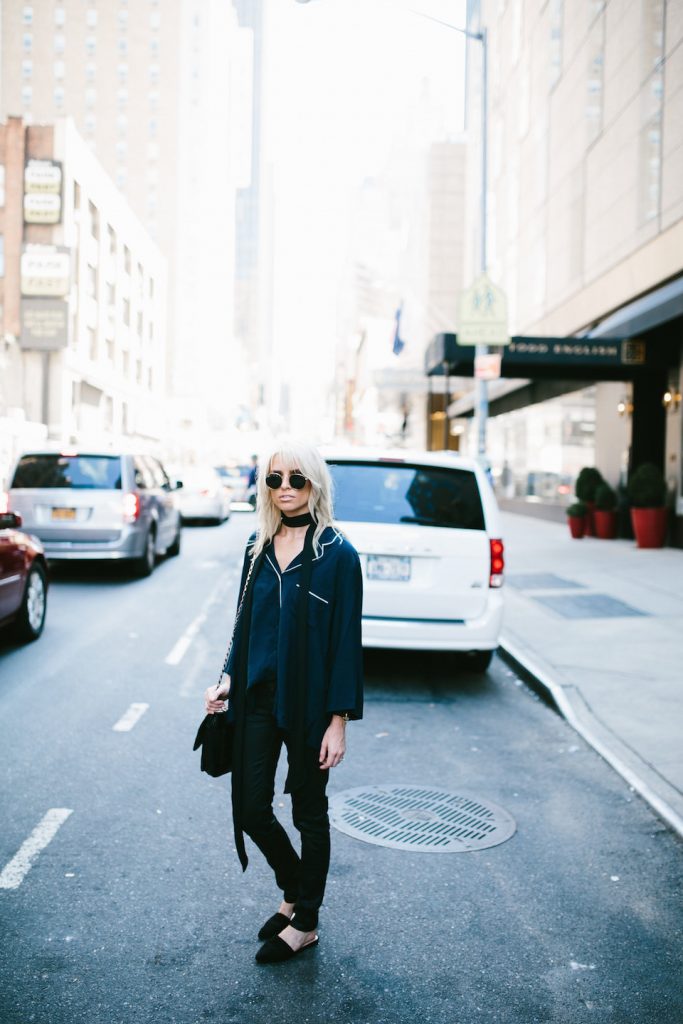 And of course to complete my "out-of-bed" ensemble, I wore my slip-on mules from Asos and my black skinny scarf from Zara, not to mention the makeup I slept in the night before lol. Hey, after fashion week, could you blame me?!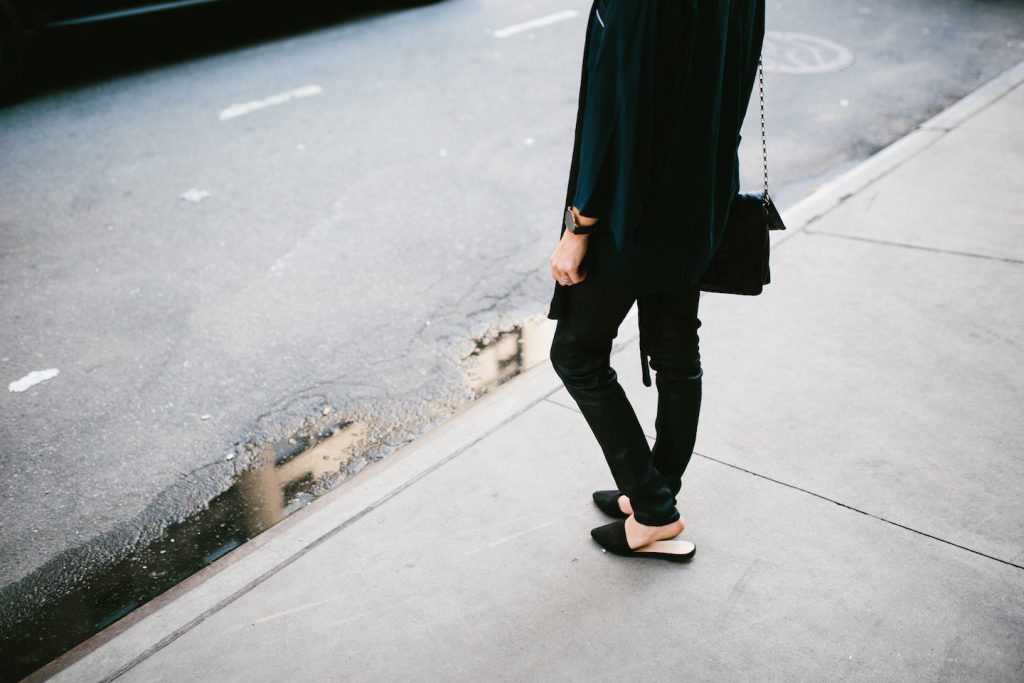 Airport Wear
Photography: Carrie Elizabeth 
dark blue blouse: H&M // leather jeans: H&M (similar) // slip-on sandals: ASOS (similar, similar) // skinny scarf: Zara (similar, similar) // round sunglasses: Rayban // quilted purse: Target
We're still in Germany, but I'm trying to keep the blog updated as much as a I can 😉 Can't wait to tell you guys all about it!!
---
---