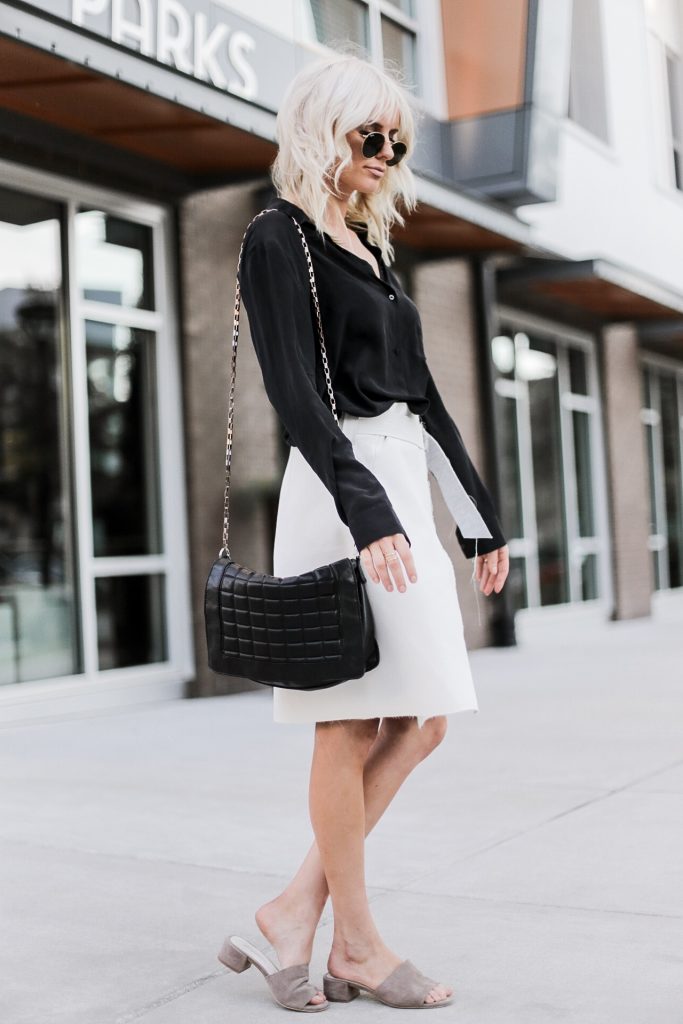 The first thing I thought of when I looked at myself in the mirror dressed in this, was "Marcia Marcia Marcia!" lol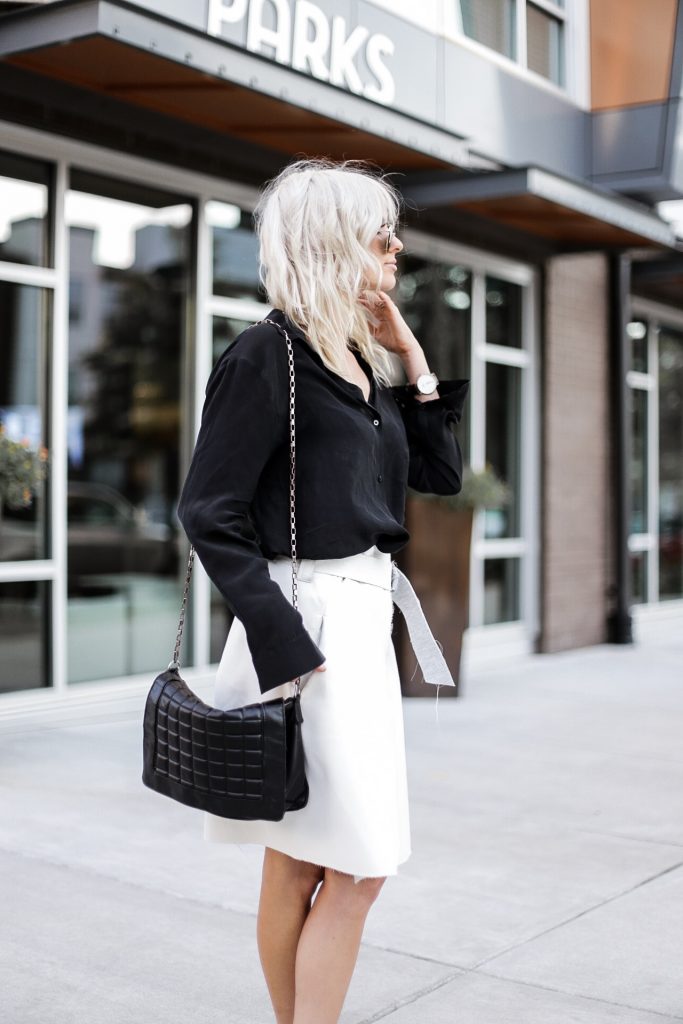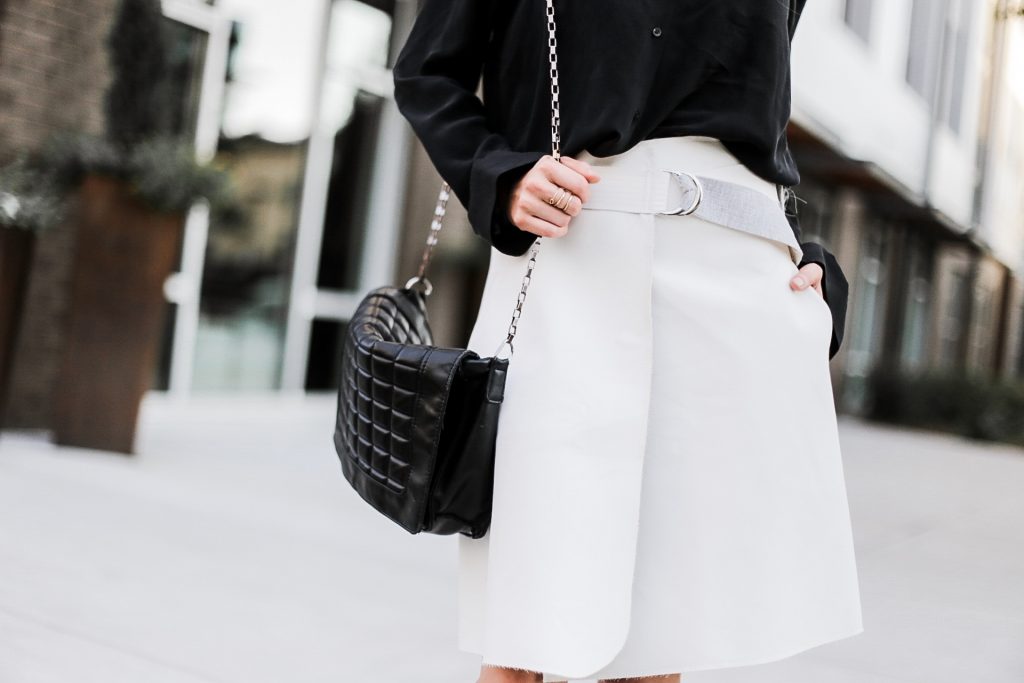 I have a feeling I'm going to be wearing the heck out of the skirt and blouse combo- skinny jeans can be so uncomfortable to me sometimes! Trying to mix up the monochromatic look, I paired this white wrap skirt with a black silk button up and tan slip-on mules.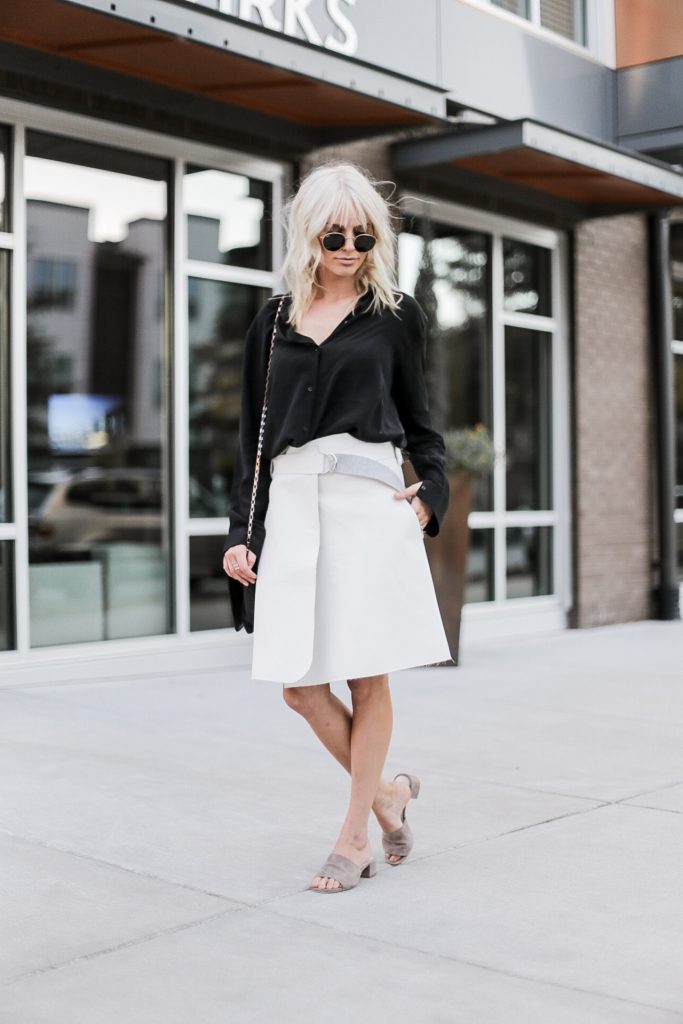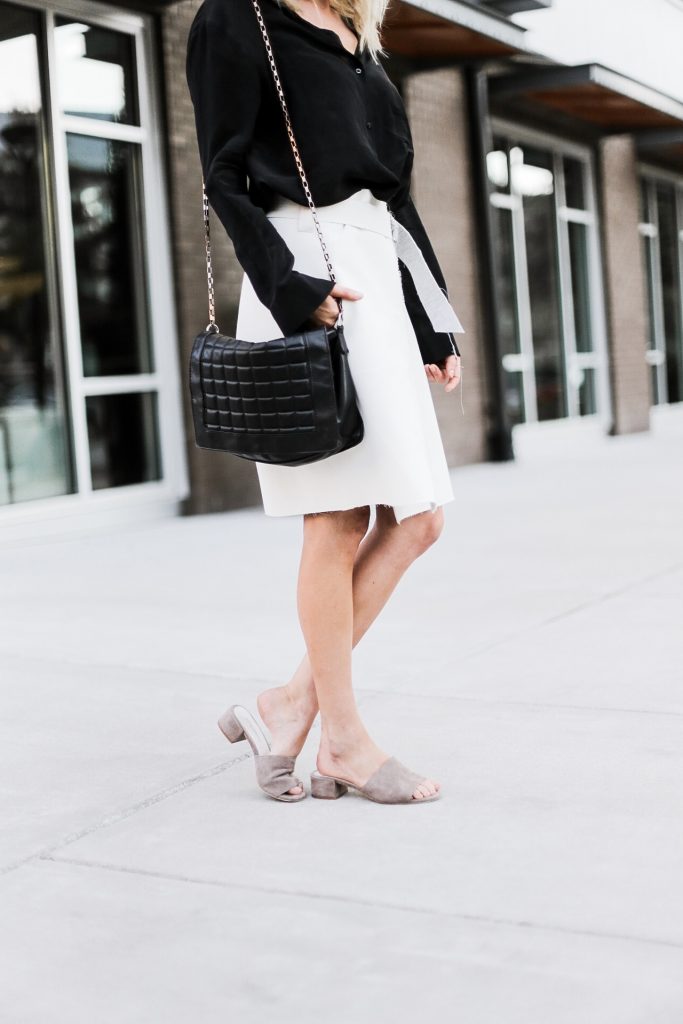 Brady Bunch
---
---
On another note..My husband Josh is now taking over my blog photography and I could not be more excited. This blog would not be where it is today without the help of Clay and Carrie, but I had long overused their generosity. With a little help from our new camera and editing tips from the pros, I'm hoping Josh and I will be able to continue to give you great imagery.