HAPPY HALLOWEEN!
Sorry for the late post, but better late than never!
We had such a blast this weekend hosting our first annual Halloween Party downtown Charleston. We dressed up as Khalessi and Jamie Lannister the King Slayer (yes, I've actually been obsessed with Game of Thrones since it started haha)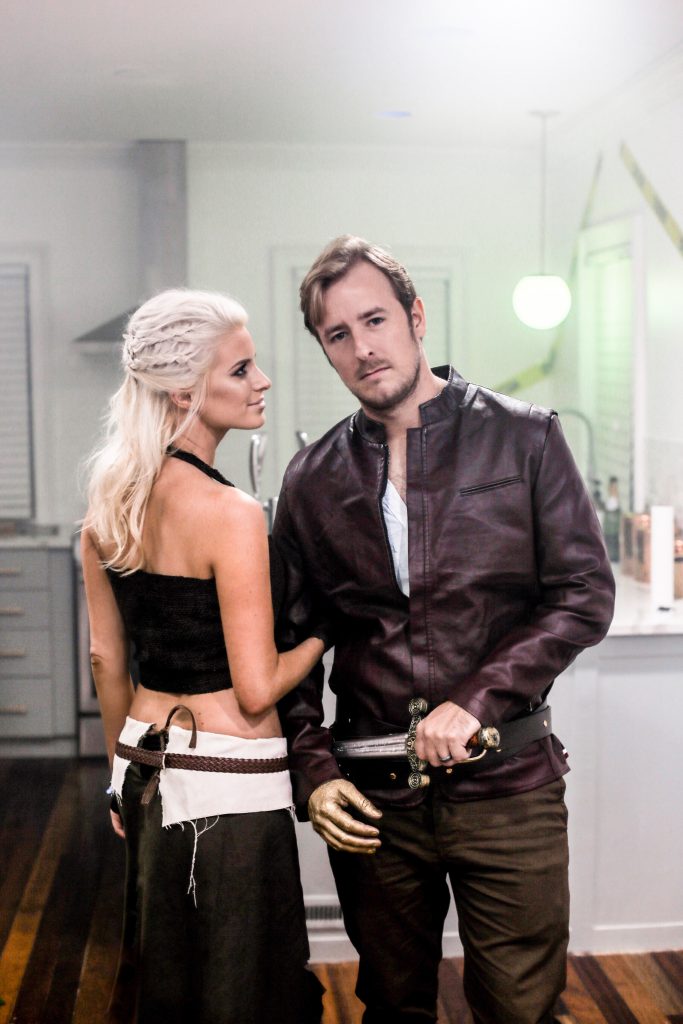 I was so nervous about making my costume from scratch because: 1. I'm also last minute to get my costume. 2. I can spend more money making one than buying one. and 3. I was sick and couldn't get out of bed for 3 days the weekend before, which is when I was planning on making it!! :[]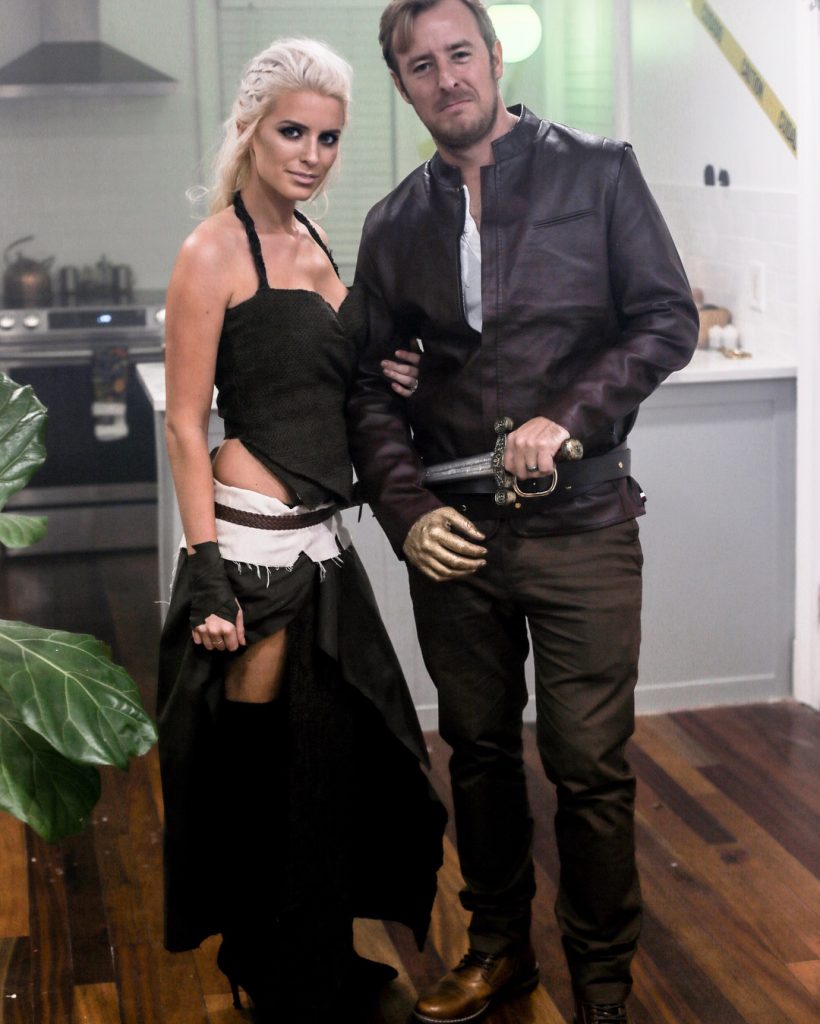 Luckily, it all worked out!
Now, it was time to decorate and plan for the party. We already had most of the decorations up at the beginning of October because of Halloween.
Here is how we set the place up and a few tips I have learned from throwing parties..
Decorate/Plan atleast a few days in advance!
This saved us soooo much time on the day of and we weren't running around with our heads cut off.. 🙂 See all of my Halloween party prep ideas in this last post!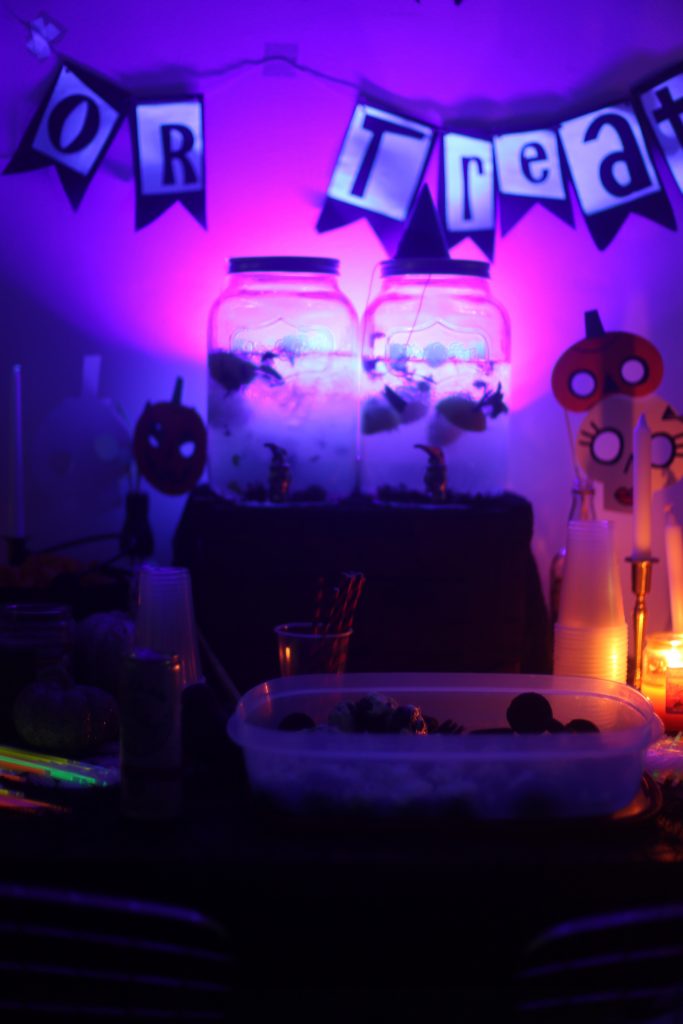 Turn the space into a dance party!
There is nothing wrong and inconvenient about moving a few pieces out of the way and switching out your living room fixture for a disco bulb of some sort! I got this rotary ghost light from Target for only $20 and it was awesome!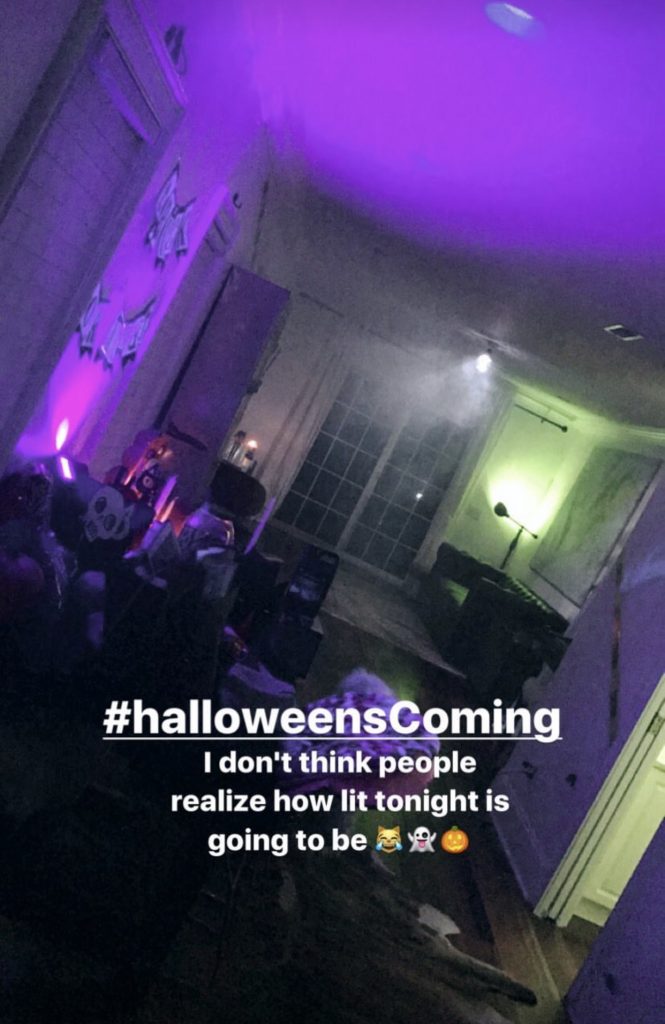 Switch out all the lights for colored bulbs to keep the place blacked out as much as possible!
Be your on DJ/Make a BADASS PLAYLIST!
All you need is a premium Spotify account and an Amazon fire stick to play (and when I say play, I mean blare) it on your TV! I download a bunch of EDM versions and used the crossfade transition on Spotify playback to keep the party going non stop!
BYOB and Also prepare to serve
Asking people to BYOB, while having supplies, was the best decision ever. We wanted everyone to feel like they could not only bring a friend, but their "crew" so they didn't have to worry about leaving. BYOB was a perfect way to ensure the drinks were to last.  This also gave Josh and I the opportunity to spend elsewhere for our guests, which brings me to my other tip: food. Y'all, GET THAT JUNK FOOD! People don't care what they're eating on the night of.. They want to have fun, let loose, and not go hungry. I spent maybe $25 on bags of cheese puffs, Doritos, chex mix, pretzels, cookies, mini halloween cupcakes and cosmo brownies!!
We also had a surprise pizza delivery at midnight from Dominos (cause people always leave to get food..they be hungry after hours of dancing and drinking!) which cost us only $8 per large pizza! And for the cocktail, I just used the same recipe from our Housewarming Party. This made a huge difference for us as we love to host!
---
We had to much fun and already can't wait to do it again next year! Love our friends so much! Here's a look below at all the great costumes!!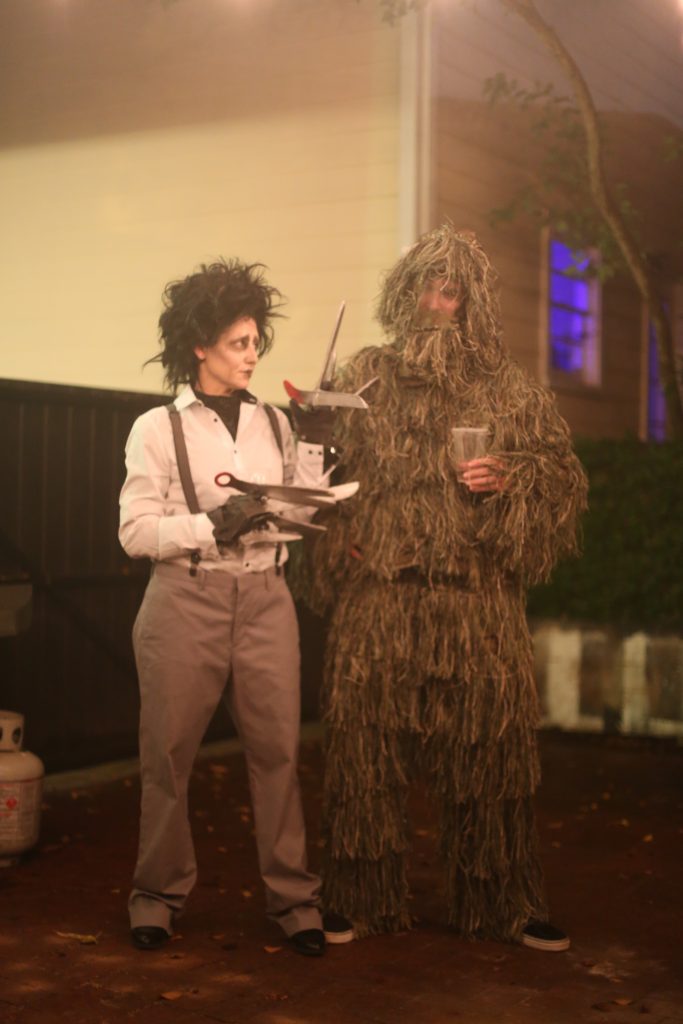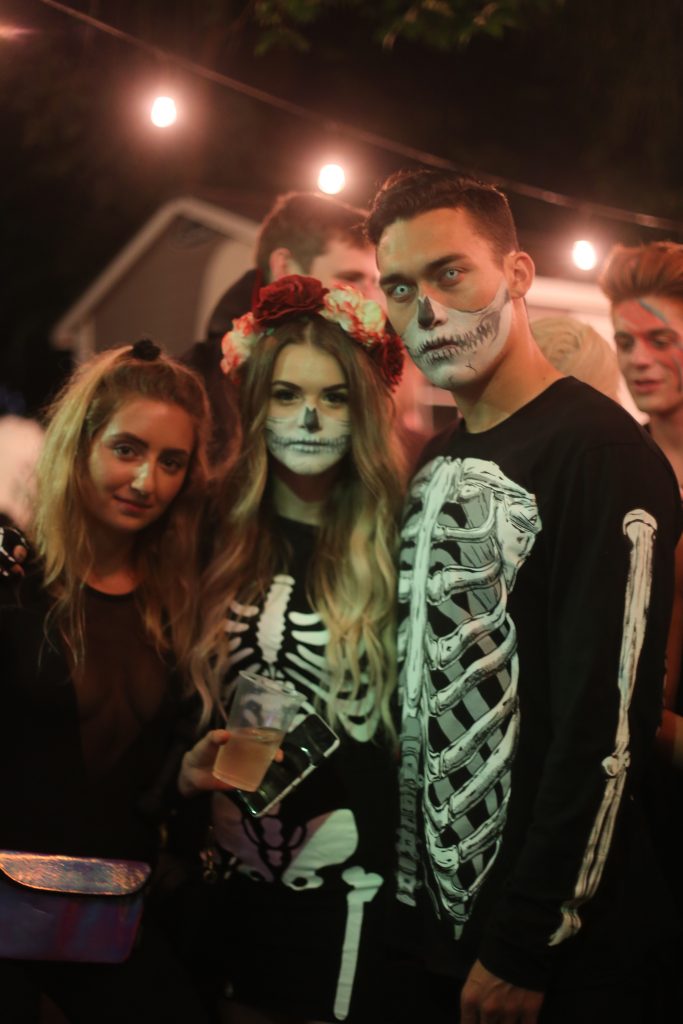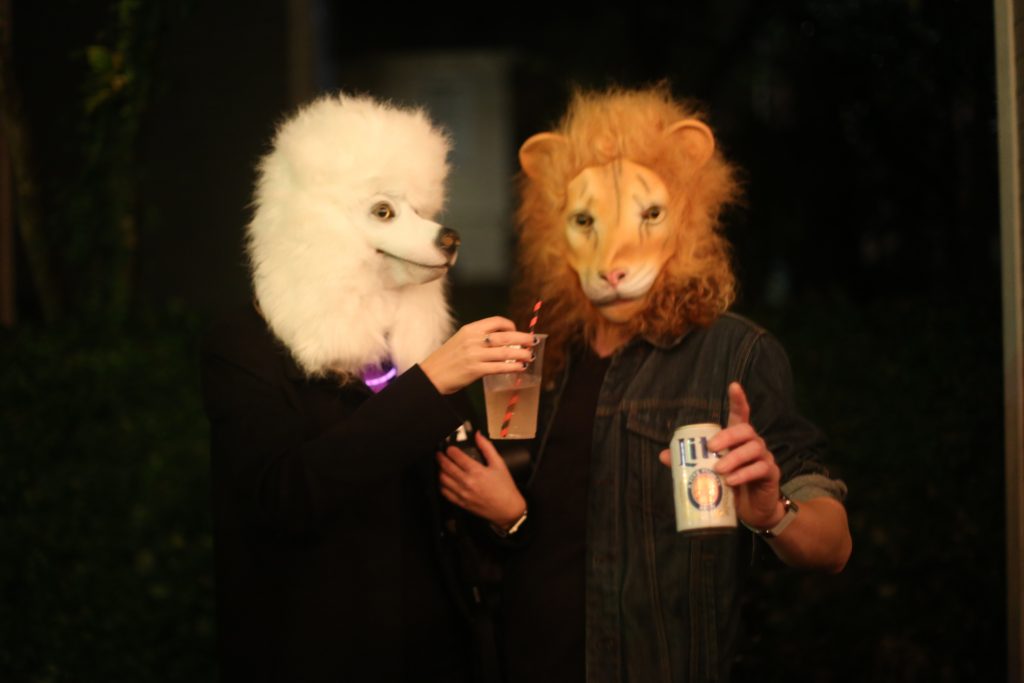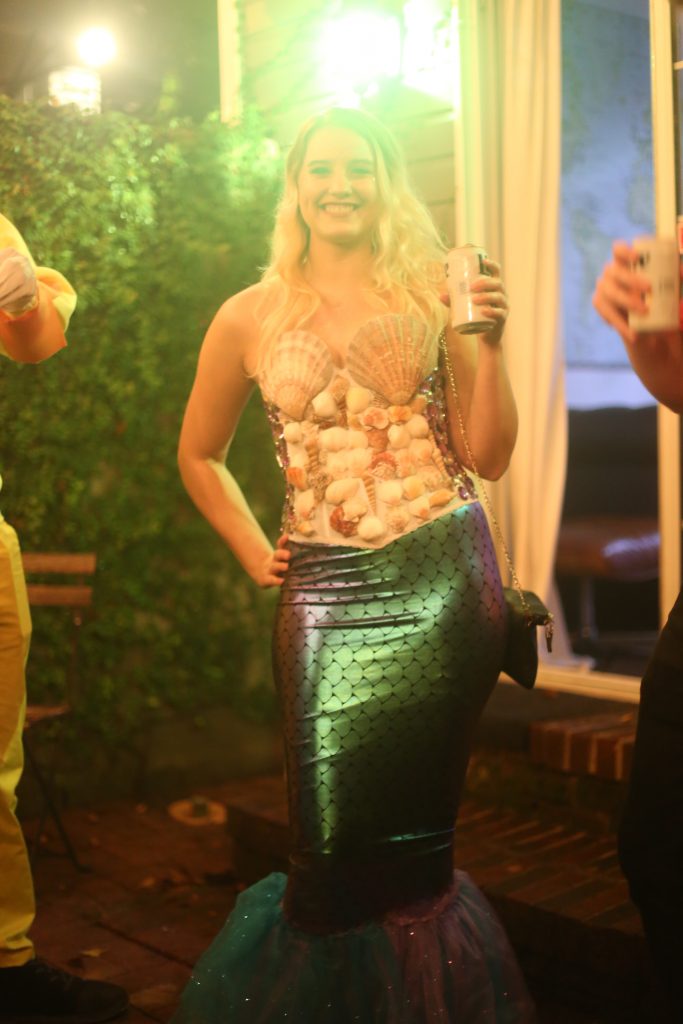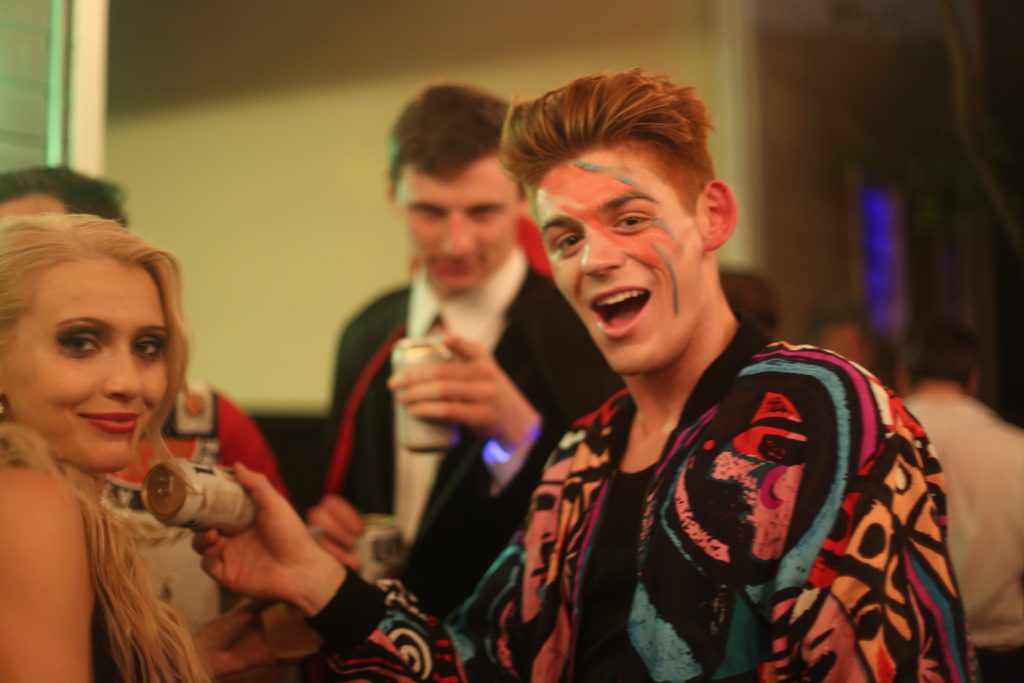 Victoria and David Beckham!!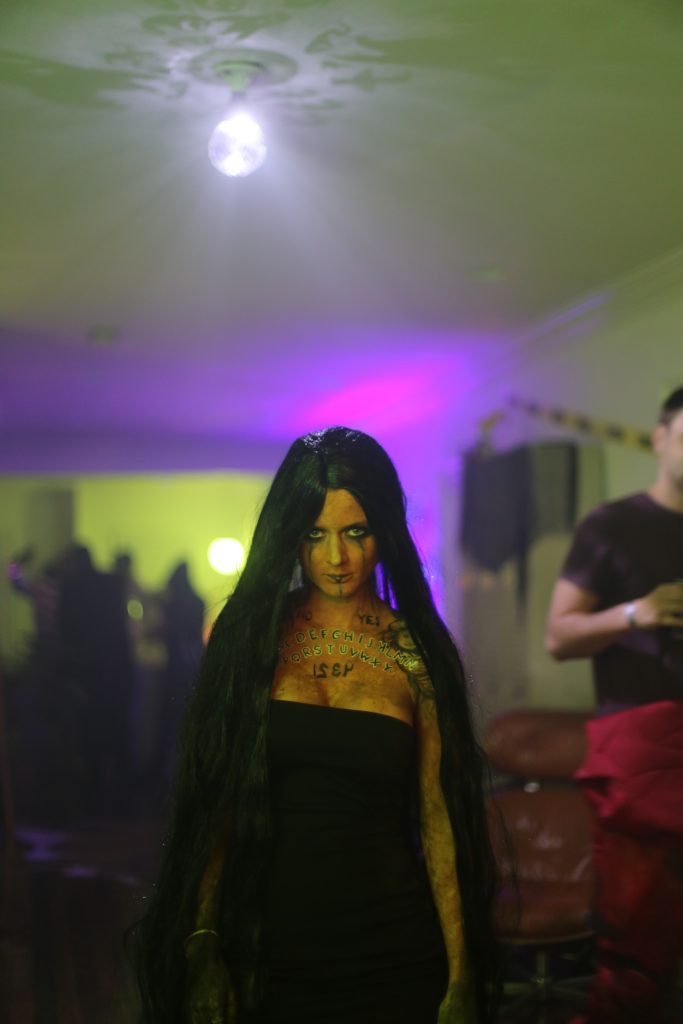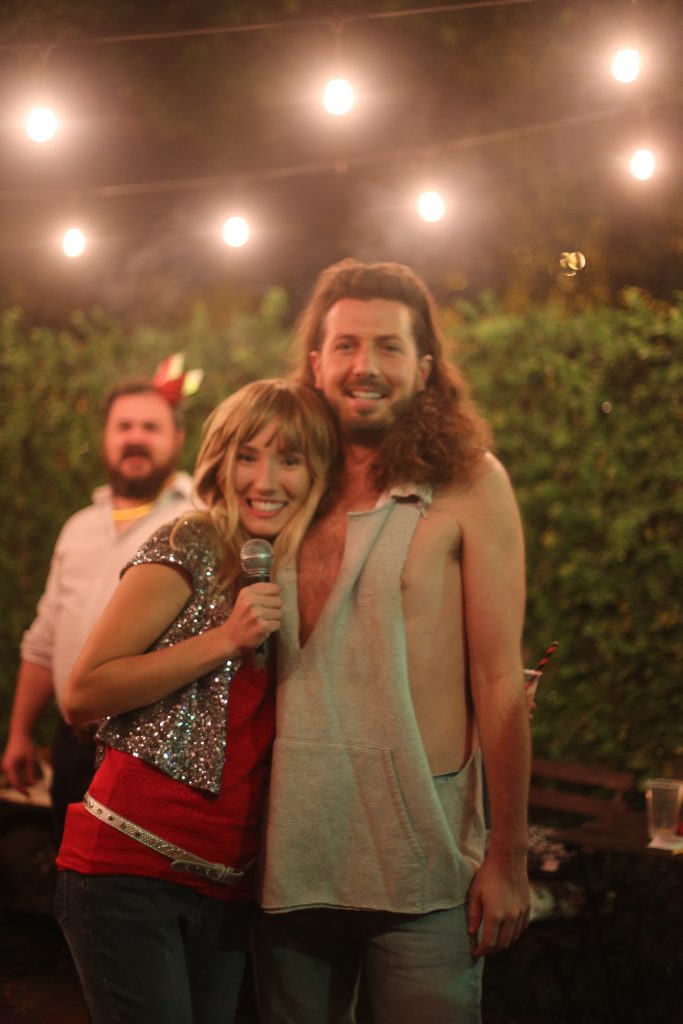 OMG Hannah Montana and Billy Ray Cyrus!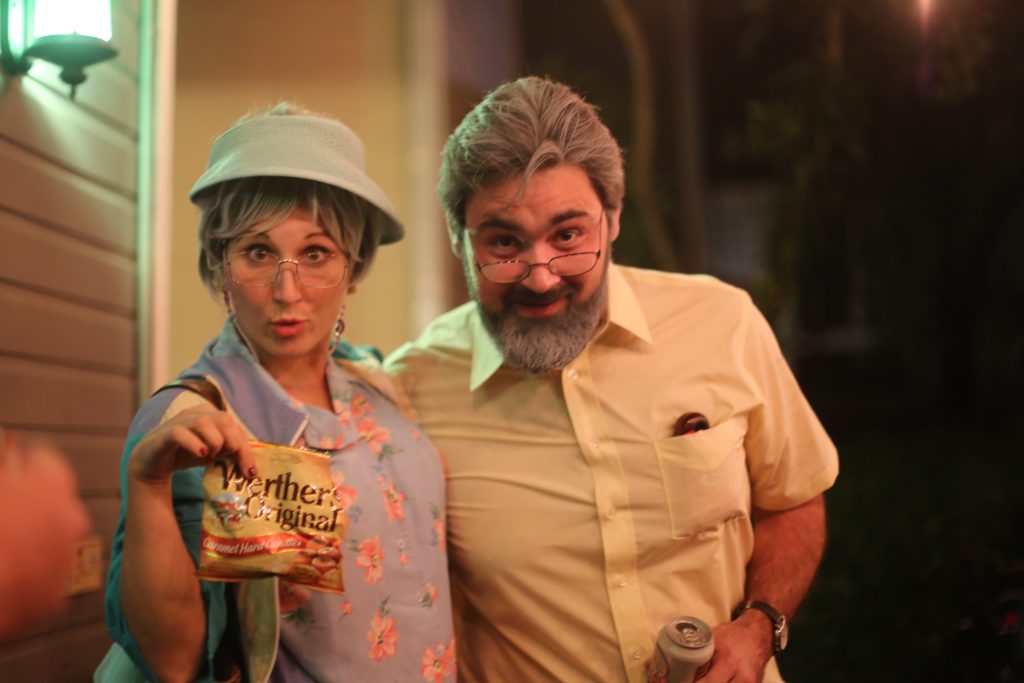 and of course the old people that showed up haha