70's Friendsgiving
---
What's better than a good ole fancy Friendsgiving?!
A 70's THEMED FRIENDSGIVING!!
When you party with the Hellers…there will always be a theme and this one was perfect for our Thanksgiving dinner gathering with friends!
To tie in the 70's theme with the decor..I started with two unique, navy print fabrics I found at Walmart for our table runner. When I think of 70's, I think of mix-matching prints..navy, purple, wine, orange, yellow and a hint of magenta.. This seemed impossible to tie together nicely, but it came through! Though, I doubt it would have worked as well without our focal centerpiece from Framptons! Those ladies always know how to put together the perfect bouquet-for any season and any color scheme you provide them with!
---
Without further ado..our 70's Friendsgiving! (All products used listed below!)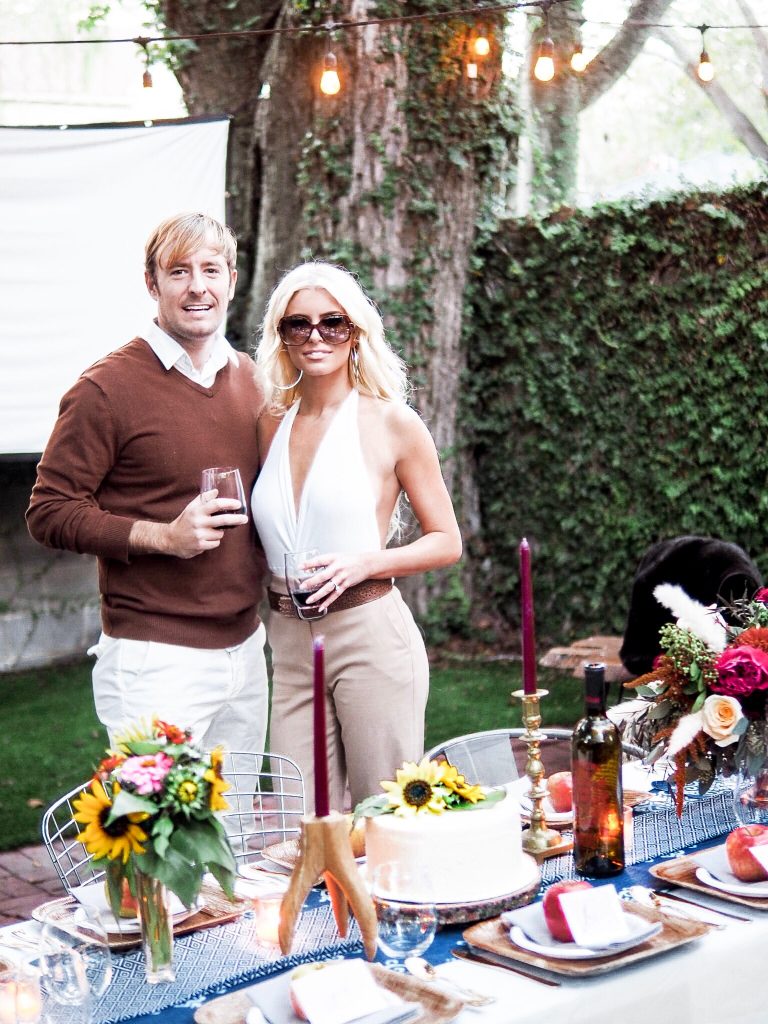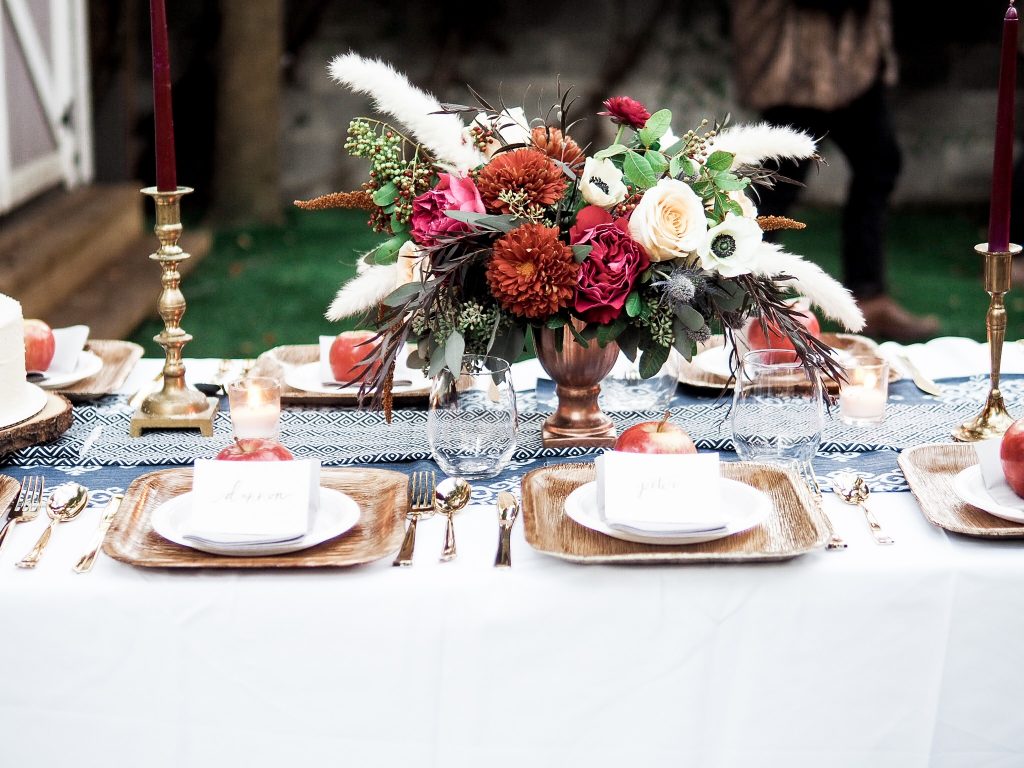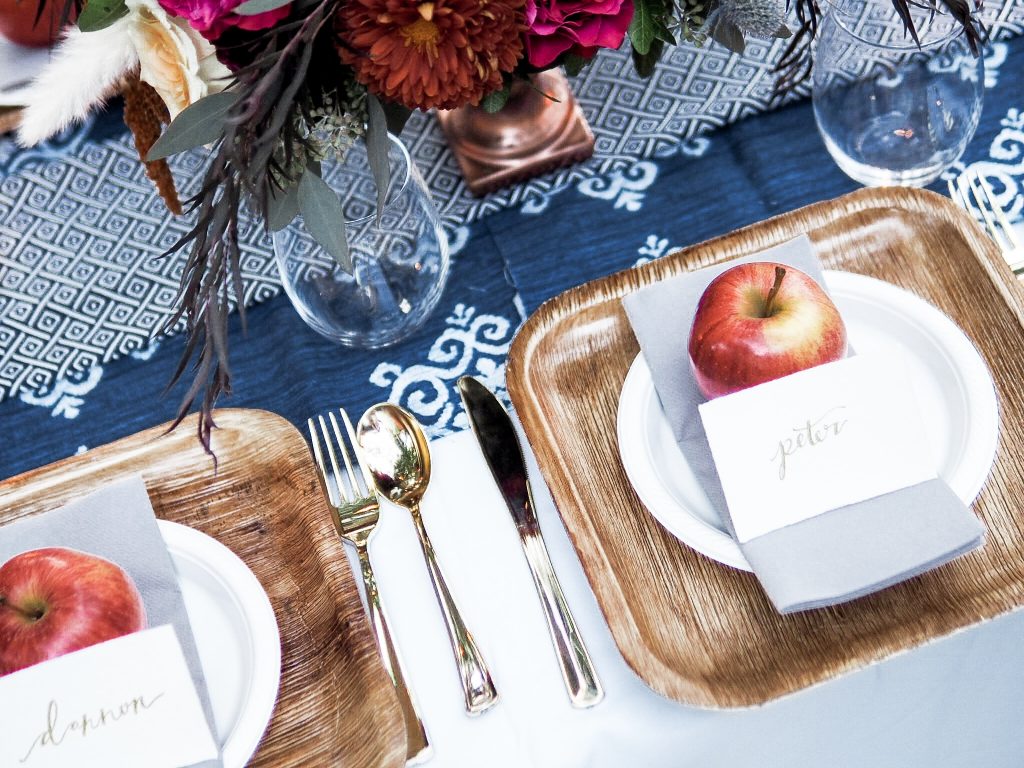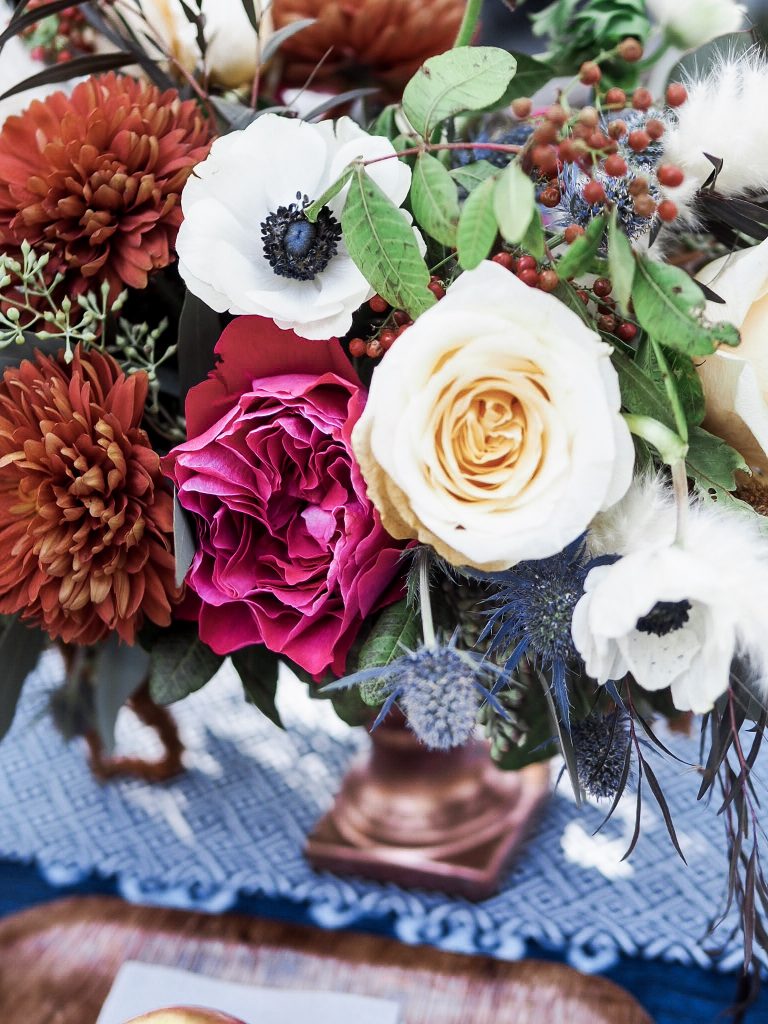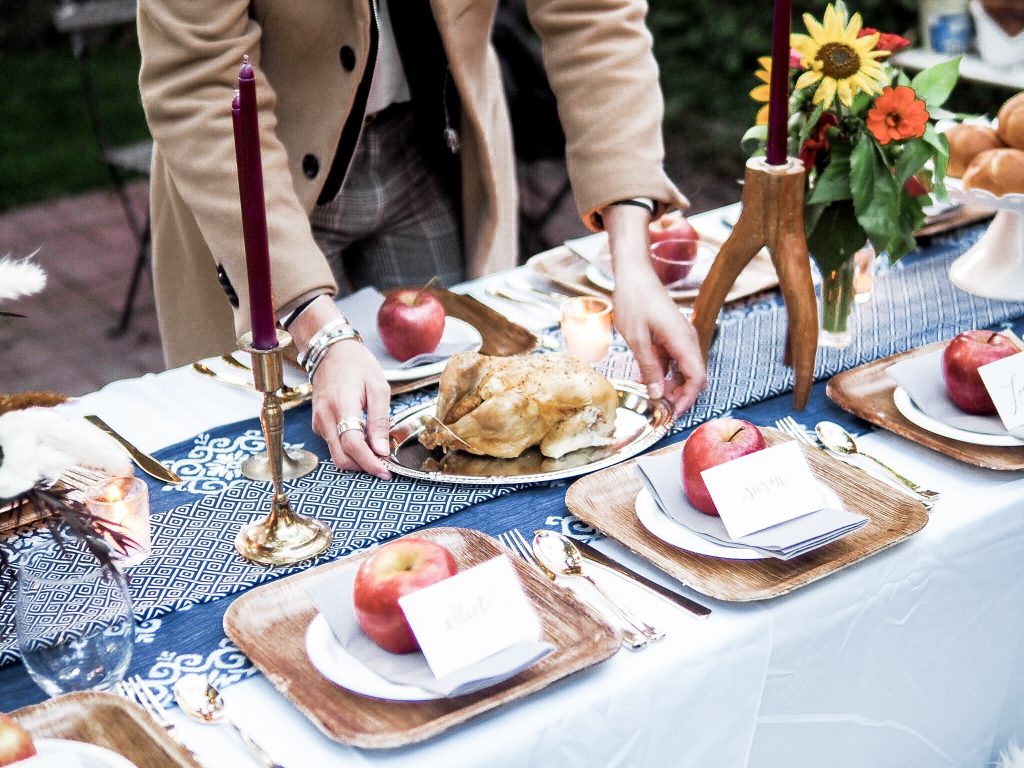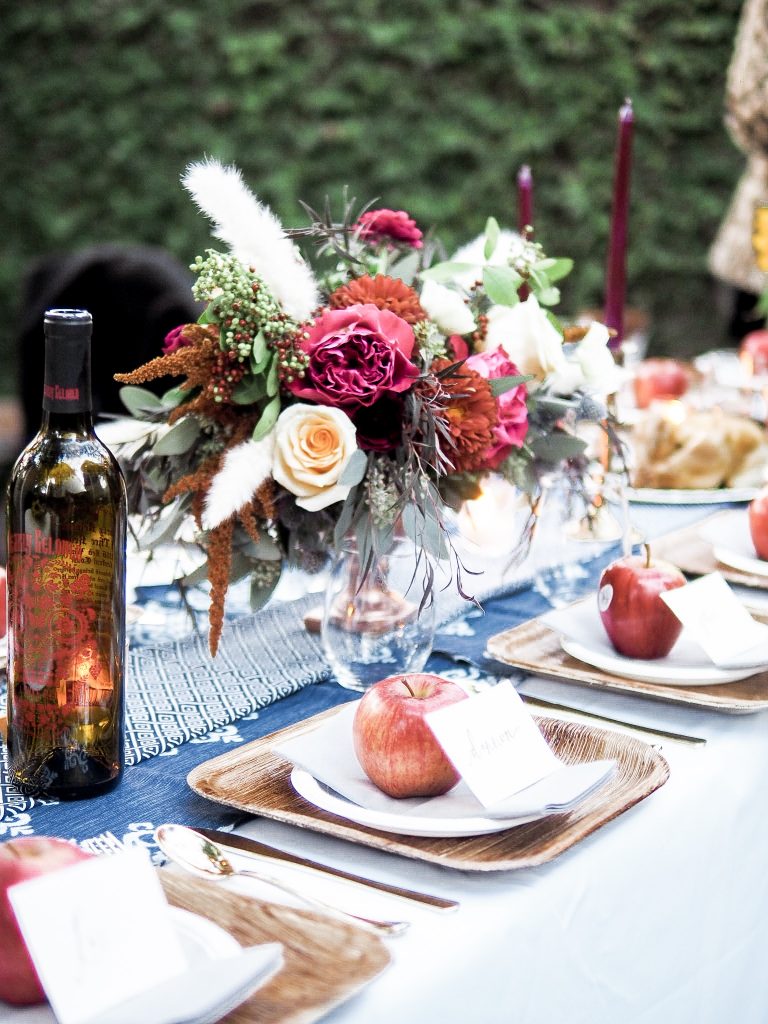 Decorate your Thanksgiving 70's themed too!
centerpiece floral arrangement by Framptons 
---

---
(All dinnerware is actually DISPOSABLE! That way, the clean up is super easy and the cost of supplies are much more affordable)