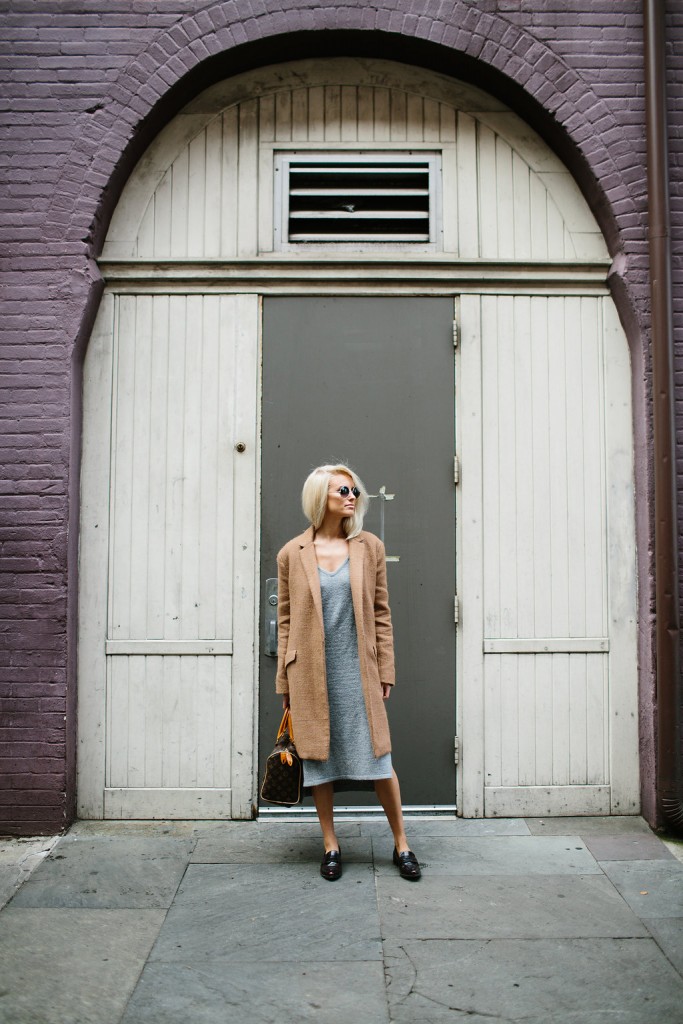 I'm slowly catching up with the cold weather so excuse the bare skin 😉 It's finally a steady 50 degrees here in Charleston! My next looks will have a lot more layering going on.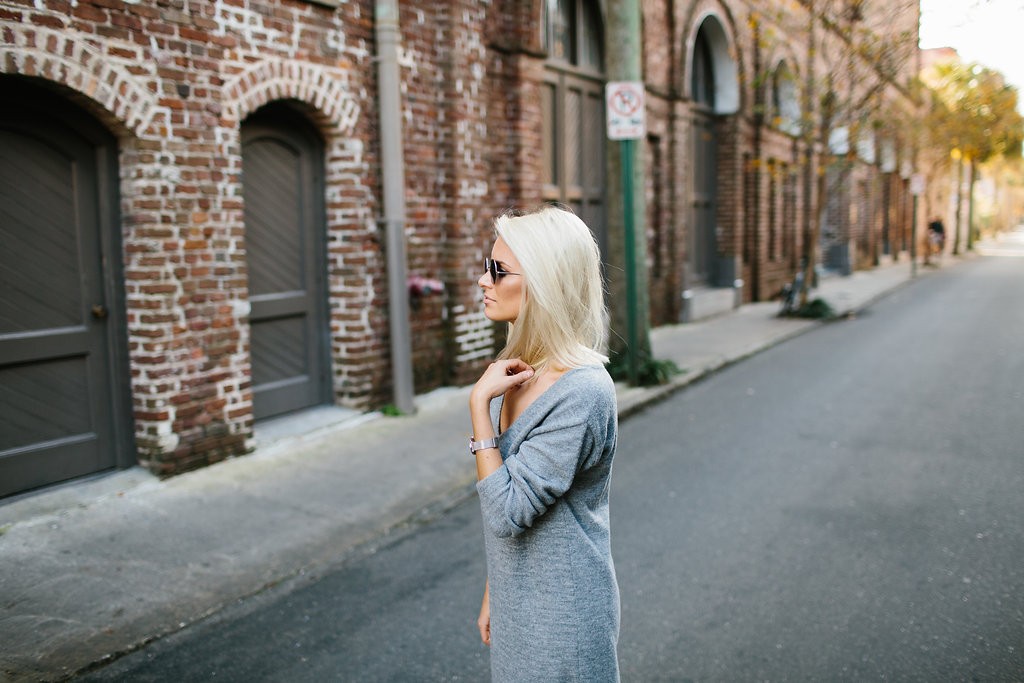 This is the softest sweater dressed I've ever tried on, let alone own. I tend to gravitate towards items I can just throw on. Sure, I should probably wear more fitting/flattering pieces, but for the most part, comfort's hard to beat. (That wouldn't have anything to do with being married would it? lol)
An old closet favorite, my Zara wool camel coat comes back out for another classic look. It always seems to pair so well with grey!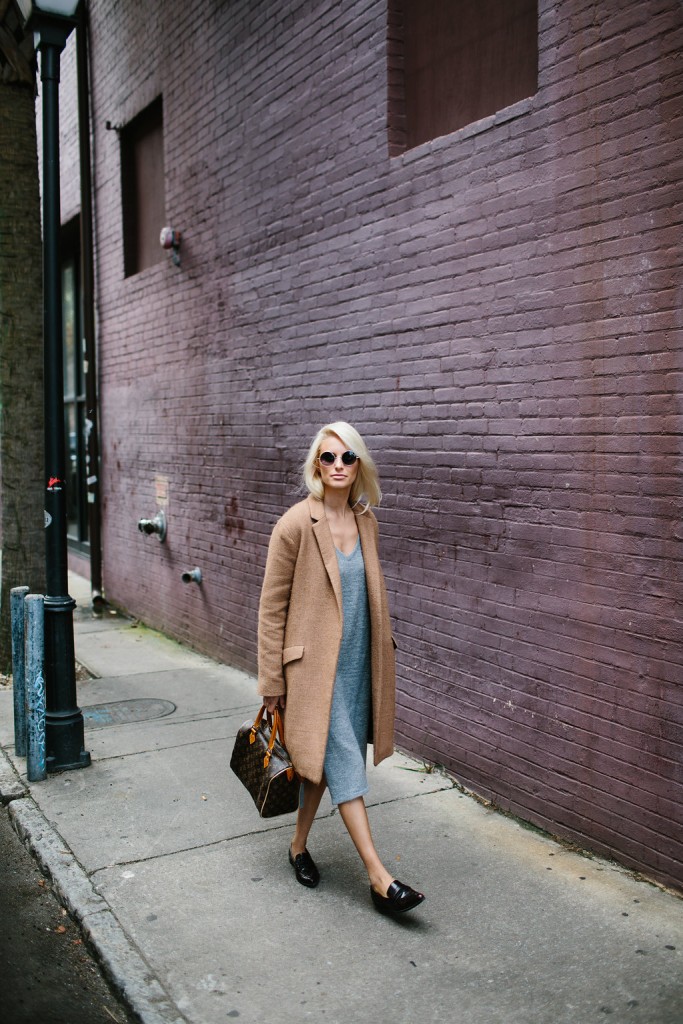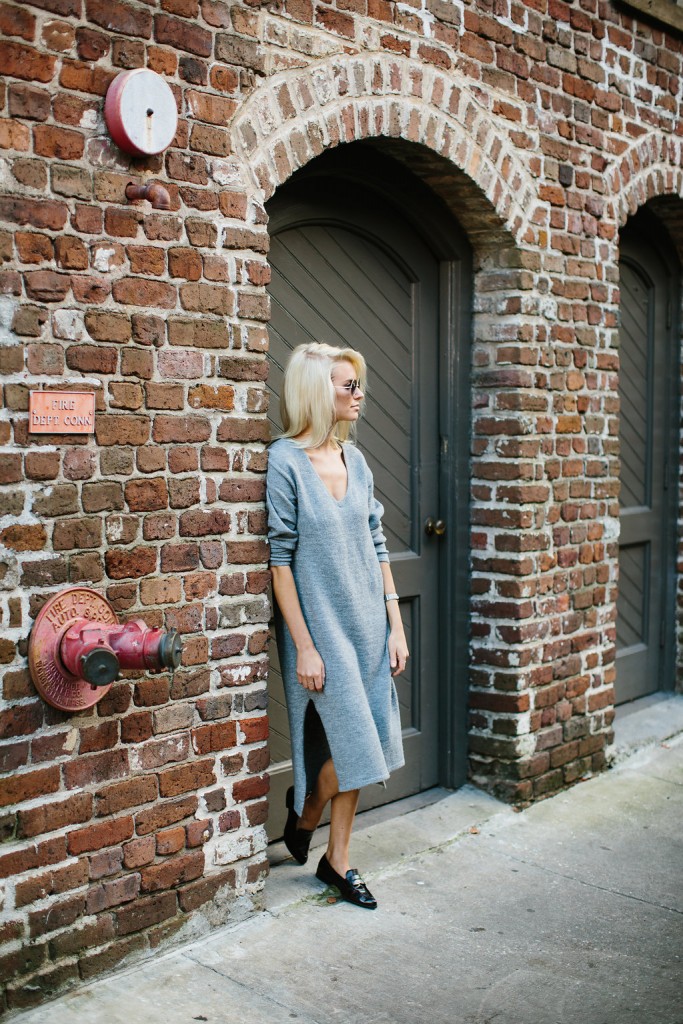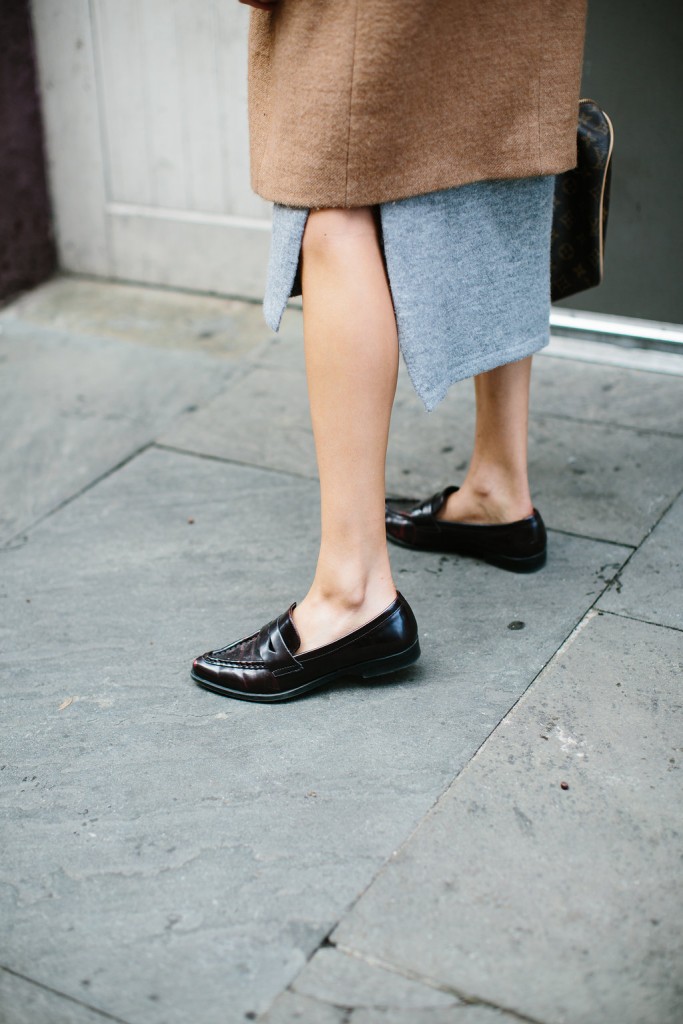 My favorite loafers from Target! Still going strong on comfort, but I have noticed the wear on them has caused the red under color to poke through? Can't complain for only $10 though!
And my fake Louis Vuitton handbag, that I thrifted for $20 at Humana in Italy, made a slight appearance. I'm not sure how well I'd do carrying around a designer bag. I've felt uncomfortable using it ever since I got back to the states and it's not even real! lol I'm constantly worried about being mugged (too many Law & Orders..) but it's probably just all in my head and it really doesn't get as much attention as I think it does.  Anyone else feel like that?! Or am I just a faux designer newbie and it'll pass lol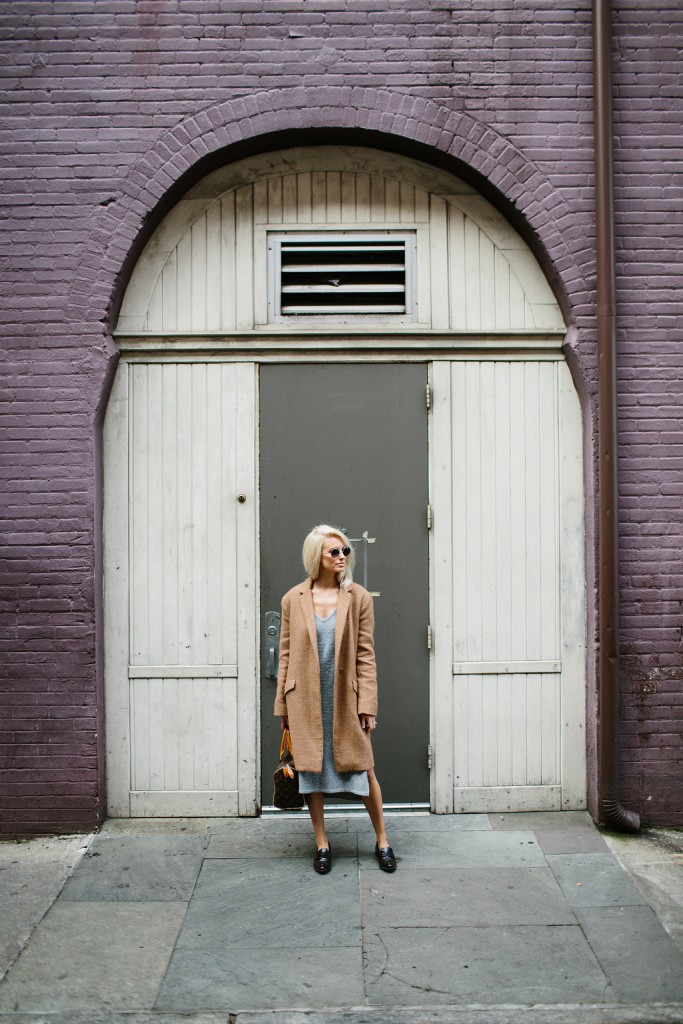 Dress Down
---
---