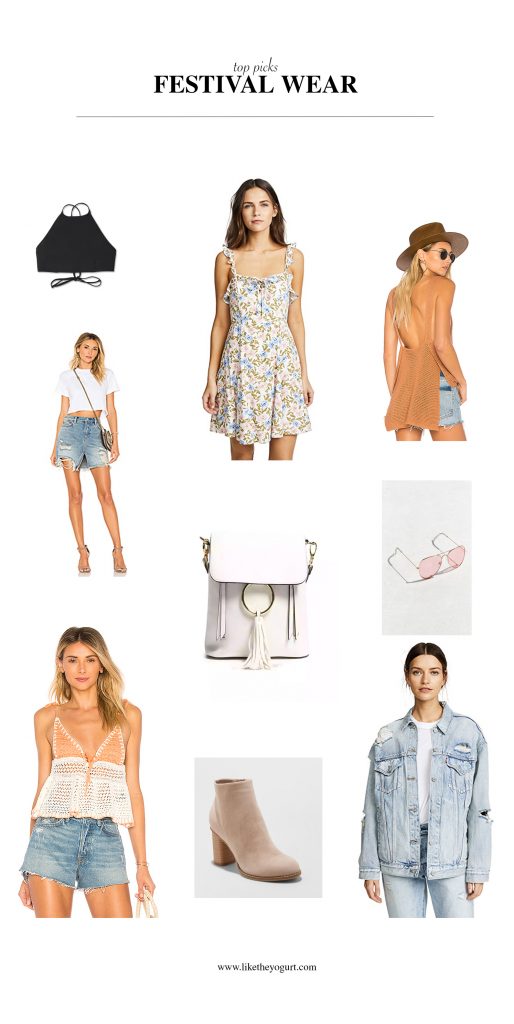 Tops Picks: Festival Wear
With all the festivals coming up, I thought it would be best to round up some looks for you all! I'm not sure which ones you all will be attending, but I will definitely be going to the High Water Festival again this year-last year was a blast! And if I'm lucky, I'll go to Bonnaroo to see my favorite band The Killers play.
---

---
What have been some of your favorite festival experiences?! Any bands you love and would recommend?
Also, Shopbop has a sale going on from now until the 14th!! 20% Off Orders Under $500, 25% Off Orders of $500 or More, just use code: EVENT18 at checkout! 🙂
Happy Tuesday everyone!