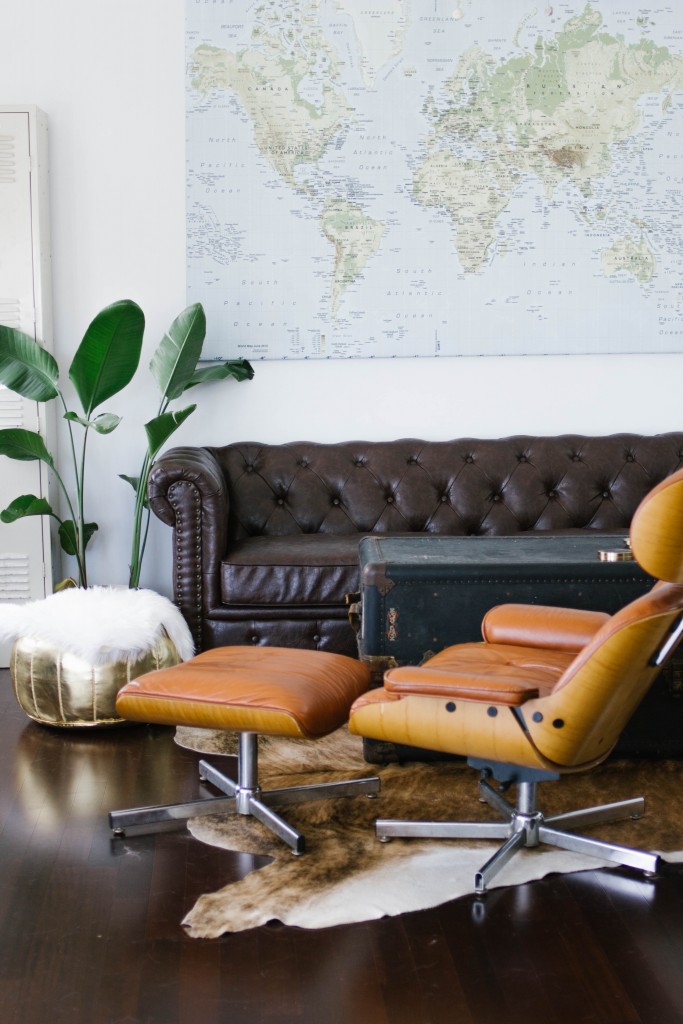 Relaxing with Lulu & Georgia
Taking a tiny break from my Instagram and NYFW blogging, I decided to do a little post on my updated living room.
We recently scored an Eames recliner in Atlanta a couple weeks ago and I've also added a new gaudy gold metallic pouf from Lulu & Georgia that I'm absolutely in love with! It really adds a bit of feminism to our living room. I've been clearing out a lot of our space so that it's a little more minimal, but what I didn't realize was that I was removing all the victorian/dainty pieces which has left it looking like a complete bachelor pad! haha Nothing wrong with that, but this girly addition reminds our guest that Josh's wife does in fact live with him.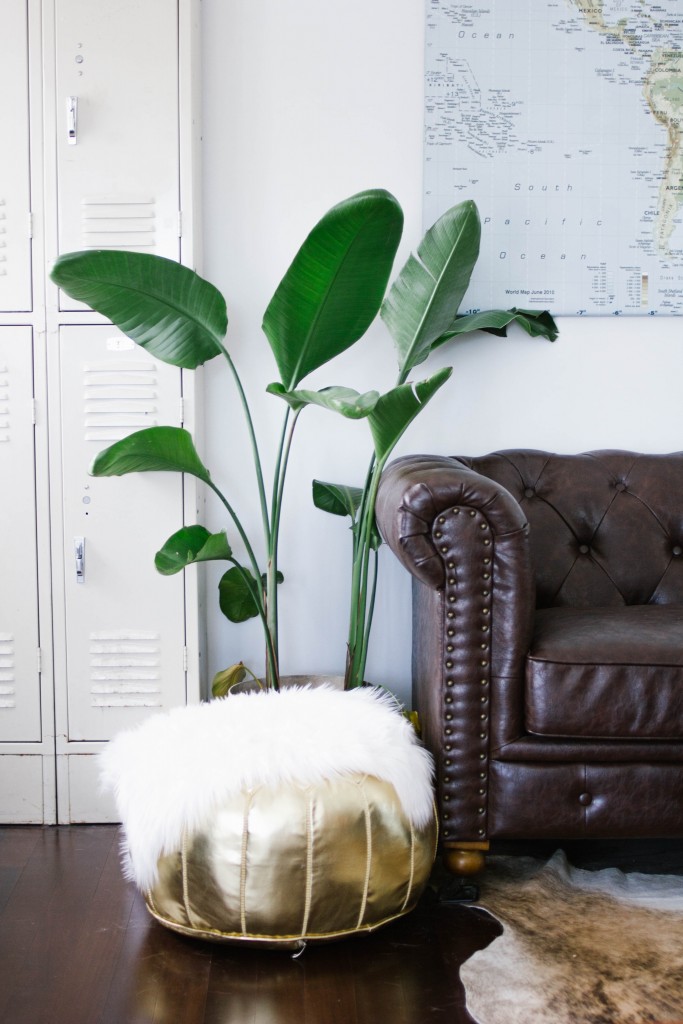 What else is great about this piece is it adds more seating without taking up too much room. Since it's usable, I don't find it being just another picturesque piece that wastes space ( I have lots of those..) It's firmer and doesn't collect dog hair like our old knit pouf. And I love the leather patch work, which keeps some of that Victorian style that I love!
Hope everyone's been having a great week! I plan on getting my Bloglovin' Awards and NYFW recap on the blog next so stay tuned! 🙂