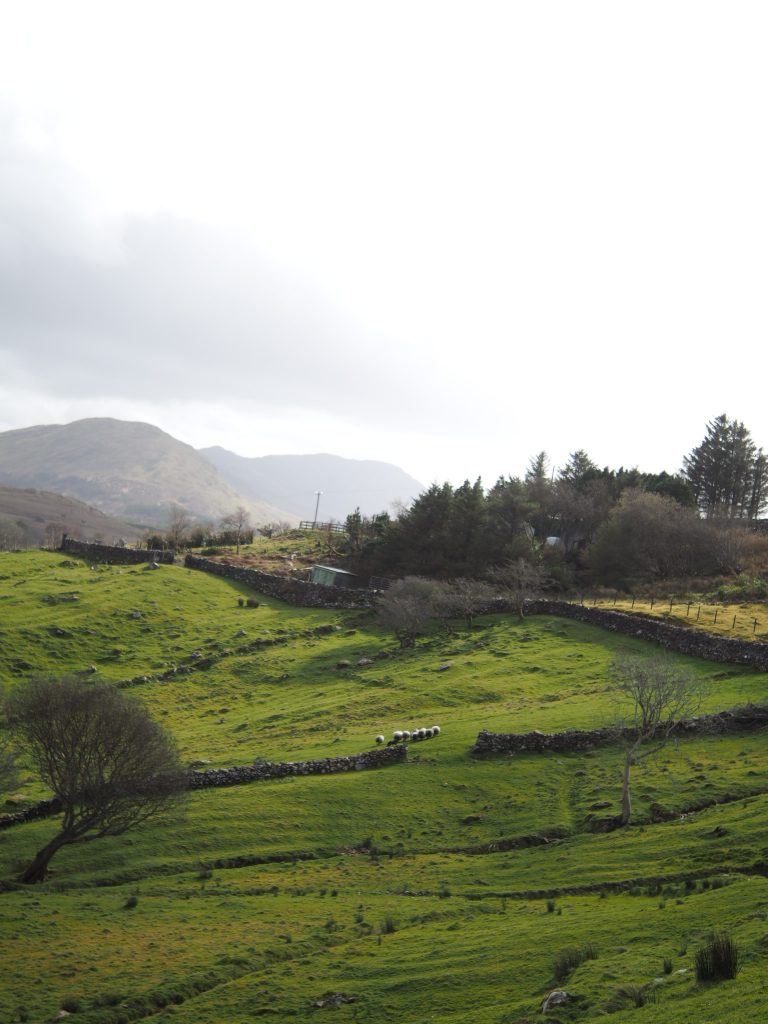 Josh and I have been wanting to go to Ireland in the Spring for quite some time now. We finally took the plunge this year and decided to go during St. Paddy's Day-true tourist style! Our plan was to start in Dublin for a few days, then drive along the coast stopping in Cork, Dingle and Galway.
Dublin
We arrived at the stunning Iveagh Garden Hotel in Dublin at 6am and even though check-in wasn't available until 3pm, they held our bags for us and kept us updated for an earlier check-in time, which we greatly appreciated. Before we headed out to start our day, we hung out in the lobby and planned out day.
Next stop, breakfast! The only place open at 7am and not far from the hotel, was Brother Hubbard South. After finding it, I remember we were recommended this place and I also found a lot of great reviews on it! It did not disappoint. Fast service, cute spot and delicious food-they even had mimosas!! We shared the Spiced Pork Rarebit 😛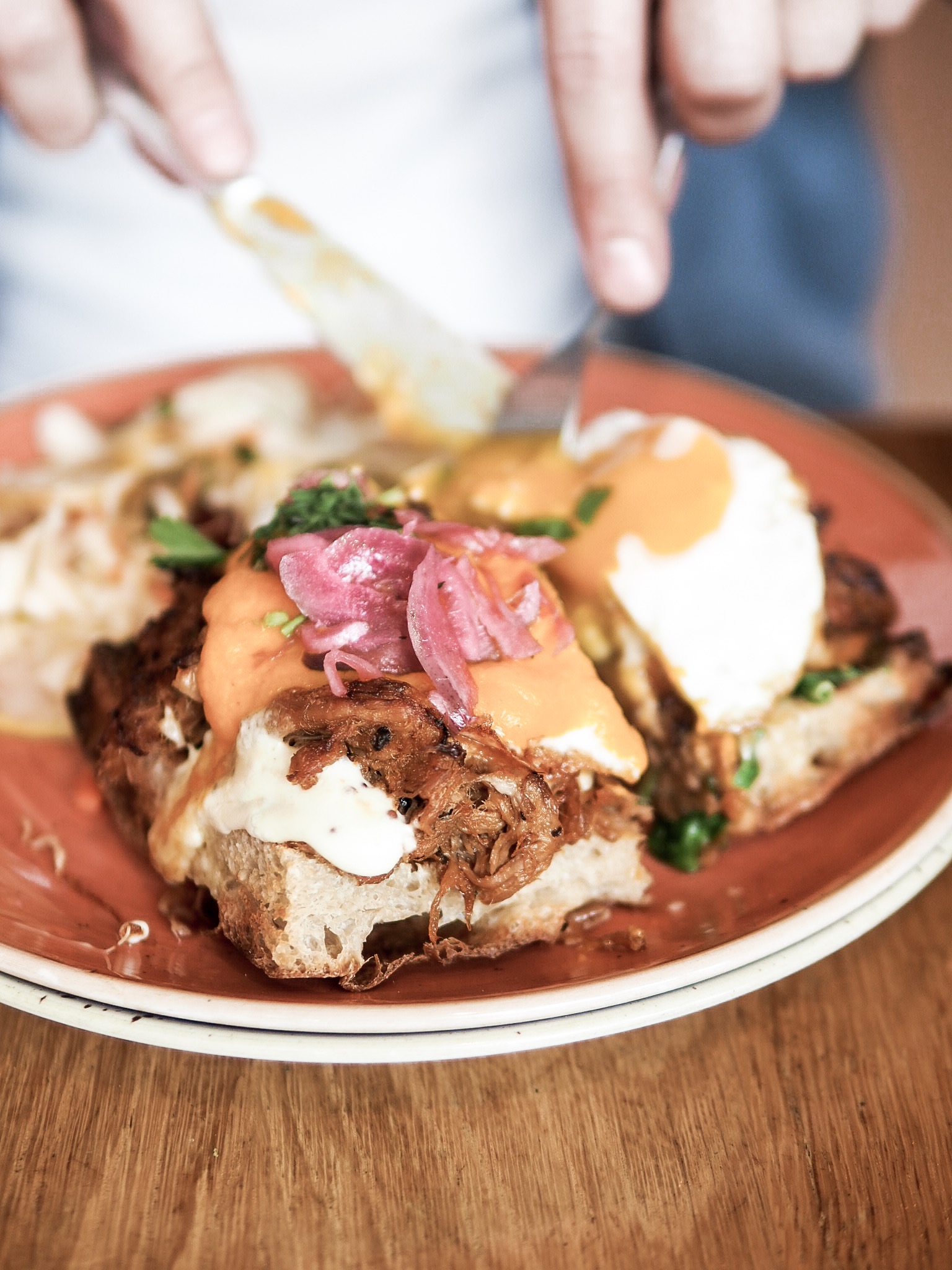 While at breakfast, we decided to go ahead and knock out the Guinness Storehouse tour since they started them as early as 9:30am and tickets were cheaper and more available during the week.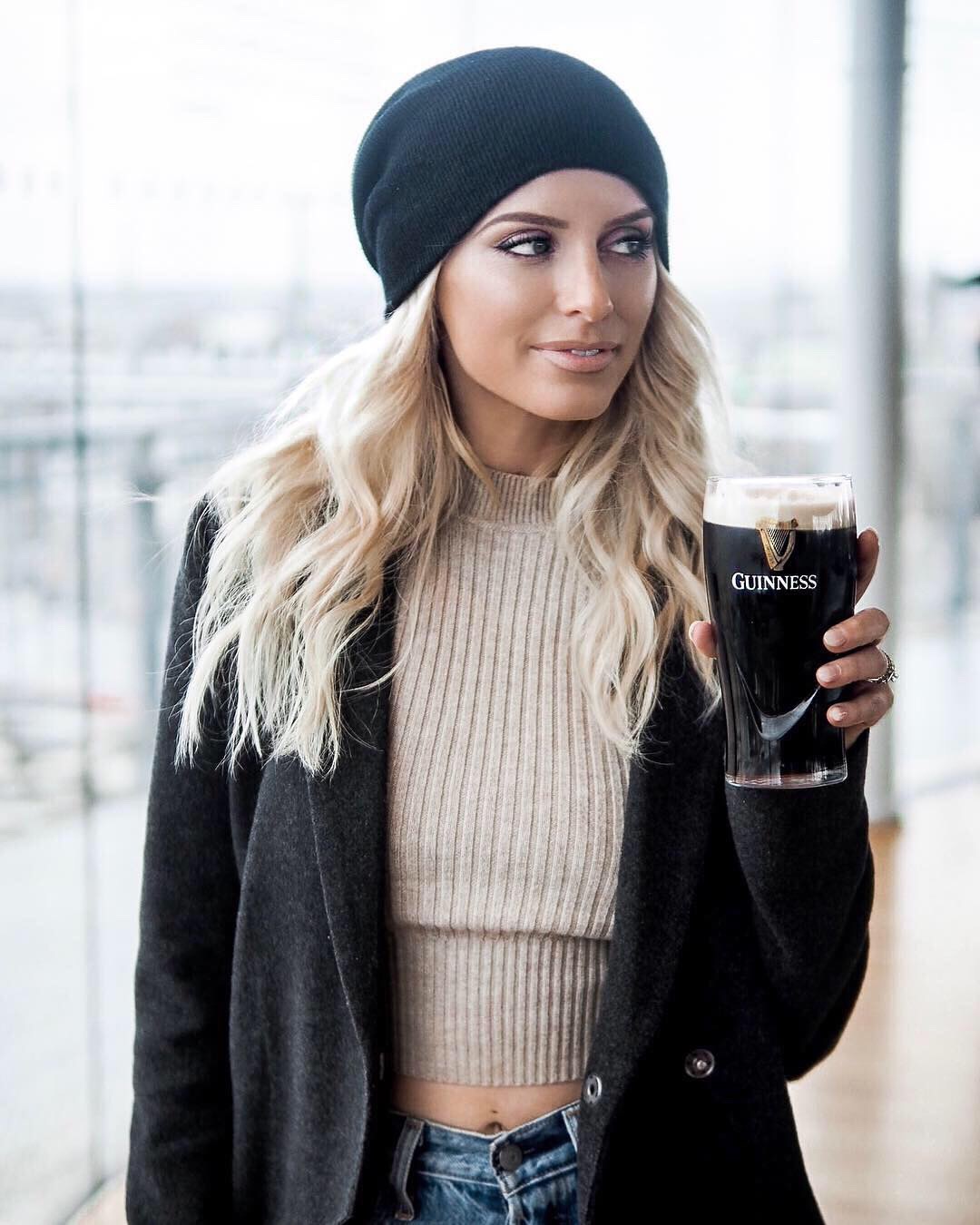 We stayed there probably for 3-4 hours (we were jet lagged and not in a hurry..this was honestly the best first day activity since it took little energy to do haha). There were 6 floors of history and we didn't miss a thing! You'll learn everything about the company, from; how it started, the owner's family, each process of how their beer is made, tastings, etc. It was definitely an experience and one I'd highly recommend doing! After eating lunch at one of their restaurants, and drinking plenty of beer ;), we headed back to our hotel and passed out until the next morning!! (Guys, we're not as young as we used to be!)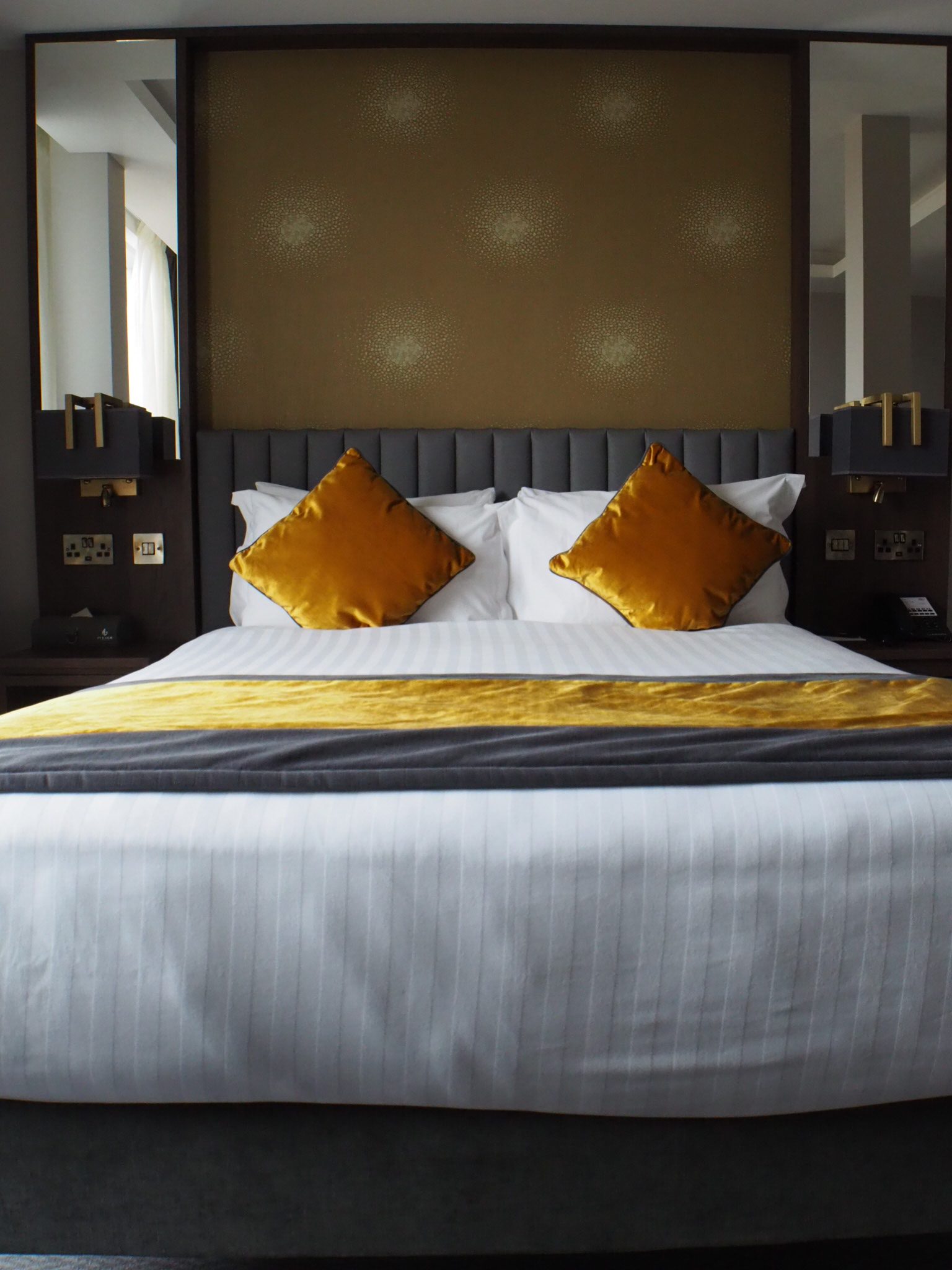 We booked the Deluxe Room with Breakfast. I highly recommend getting the daily breakfast! Not only was it outstanding and plentiful, but I personally have to have a good breakfast if I'm to get a lot accomplished throughout my day. They served an Irish Breakfast, buffet style, and man would I give anything to be eating it right now!!!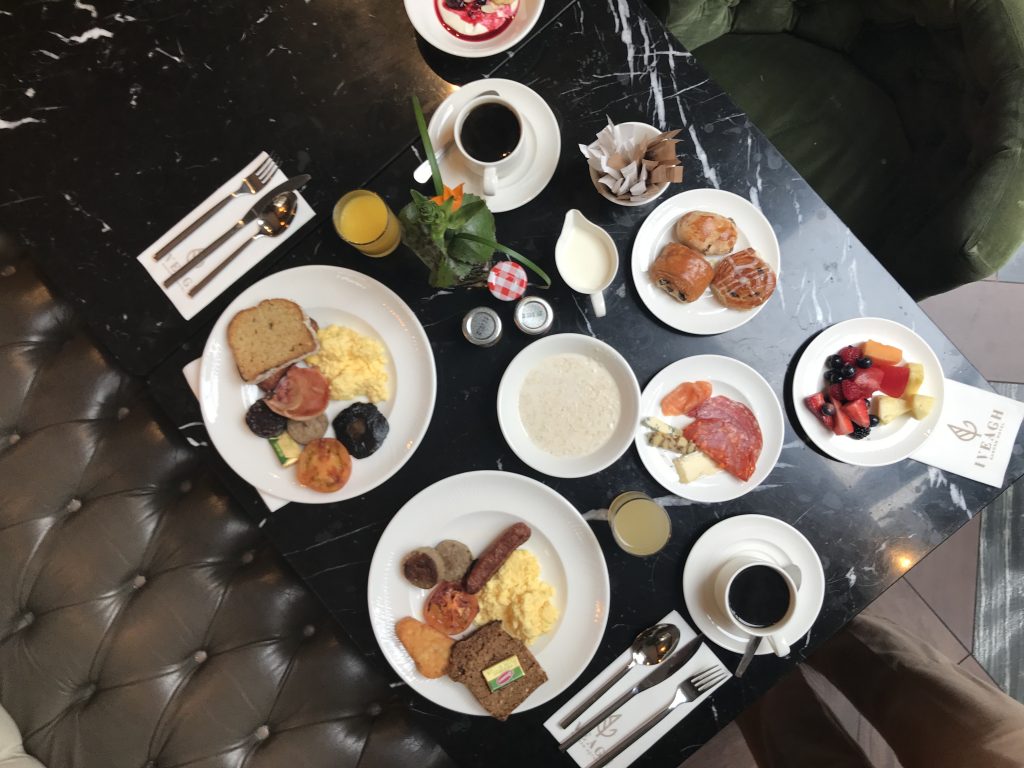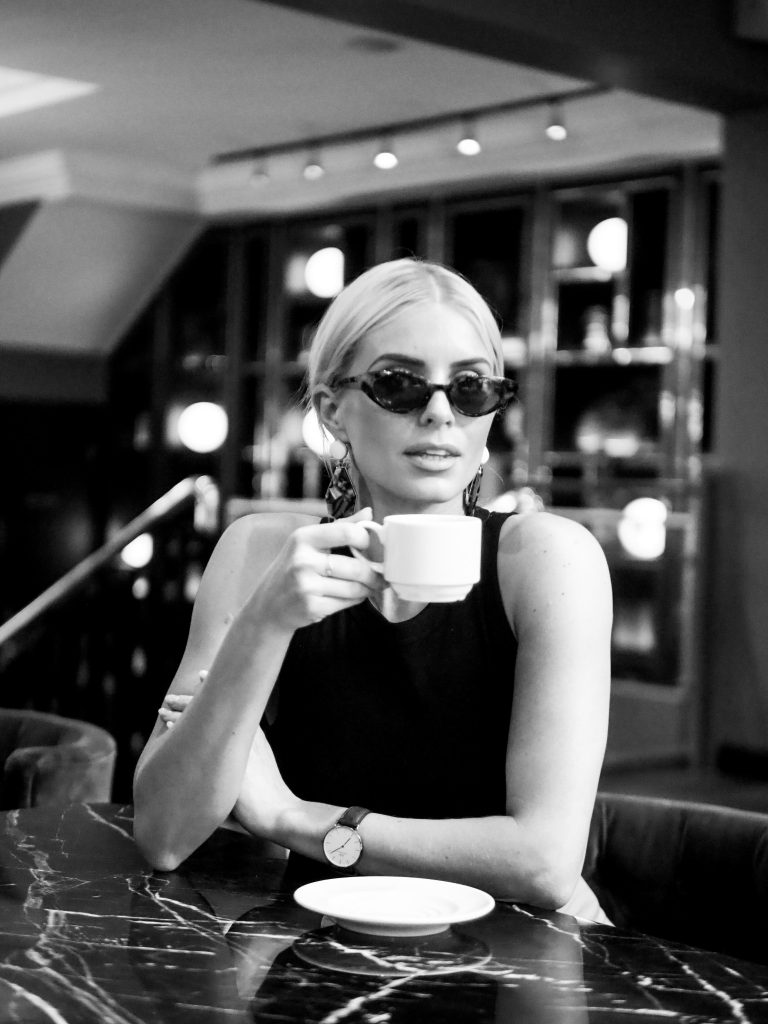 Friday was a shopping and exploring day. I love hitting up thrift stores and markets when traveling! It's the best place to buy souvenirs. What I didn't know was that these second hand stores give their proceeds to specific needs for the people. Liberty gives to people suffering from addiction, Age Action helps the elderly, Oxfam fights for ending poverty and Enable gives to people with disabilities. I'm sure there are more, but these were the places we went to and shopped from!
Saturday we went saw the Saint Patrick's Cathedral-absolutely breathtaking and a must see!
Later that night, we had dinner and drinks at The Hairy Lemon (YOU MUST GO HERE!) We ended up meeting 2 girls from England and a bunch of Irish teachers that were hitting on them-they made our night! We talked about everything, including the things I honestly fear to discuss here in the US (religion and politics haha) What was so great about our discussions though was how we wanted to learn from each other and how respectful we were of one another. It's amazing how little we know or misinformed we can be, because of how much we rely on the media.
The Irish are one of the friendliest people we've ever met and were so welcoming, so don't be afraid to start up a conversation with the people sitting next to you!
St. Patty's Day // Dublin, Ireland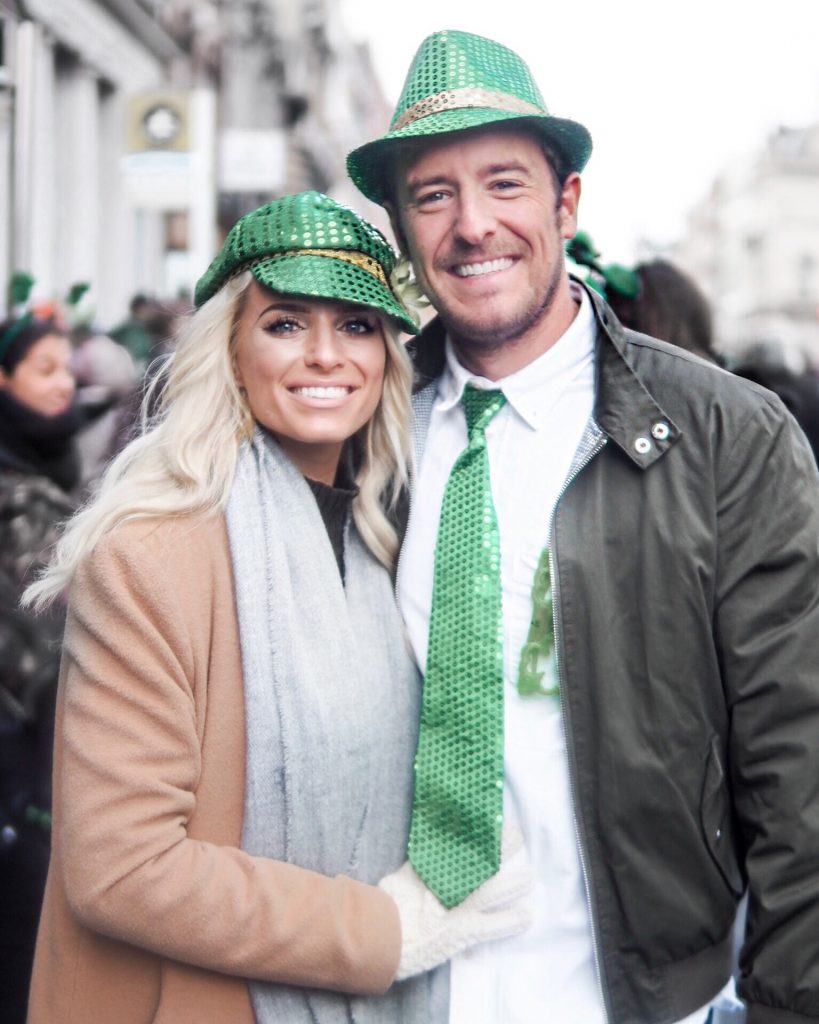 WOW! Let me just say, if you're going to celebrate St. Paddy's day in Ireland, you have to do it in Dublin! We found a good spot around 11am. Tried to leave sooner, but ended up working out! It lasted for about 2 hours and it was so exciting to see. I'm glad we had this on our bucket list and it was everything we expected and more!
Afterwards we hit up The Temple Bar (a must!!)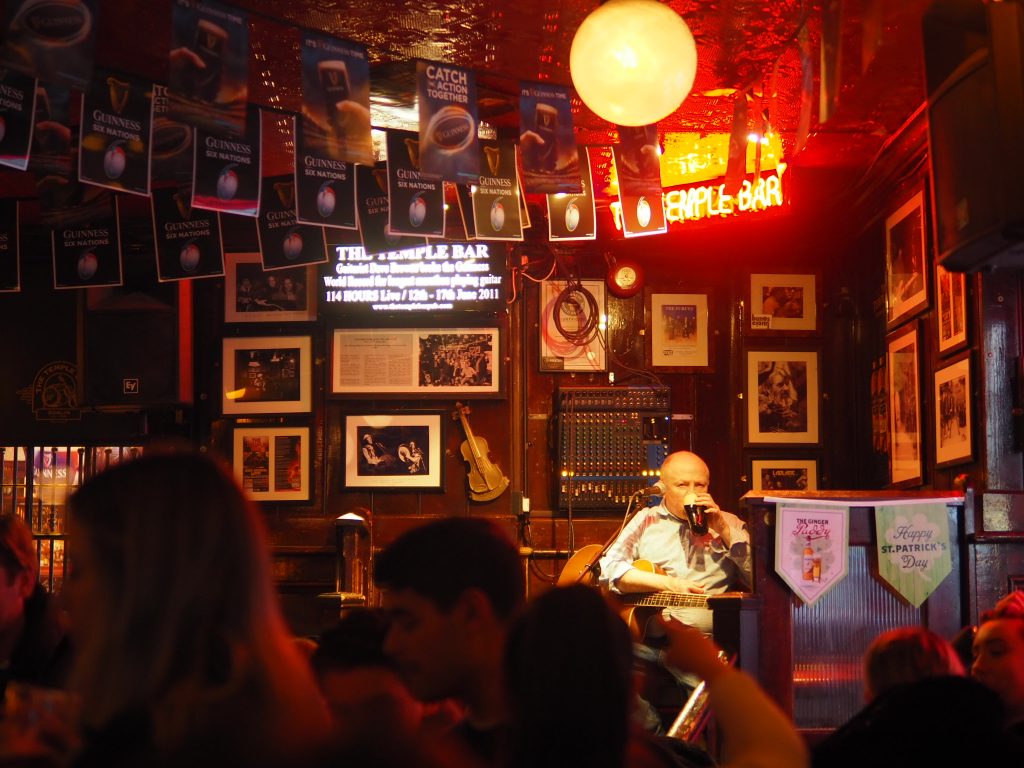 And then we hit up the oldest pub in Dublin – The Brazen Head Pub. Another must go!!
We had so much fun I don't even have anymore pictures to show you-but I did take a lot of videos that I have on my Instagram highlights-check it out!
IF YOU ARE A GAME OF THRONES FAN AND YOU ARE STAYING IN DUBLIN!!
The last minute I wanted to drive North to Belfast to visit Winterfell from GAME OF THRONES. It's only 2 hours away and they actually have a tour bus that will take you up there for a day from Dublin and tour the GOT sites, just FYI 😉 Unfortunately, it was too far out of the way and didn't fit our schedule. We would have planned this into our trip before hand, but I thought all of GOT was filmed in Croatia-I know, die hard fan over here and team Starks lol, should have known 🙁
Instead on Monday we rented our car and started the drive down to Cork!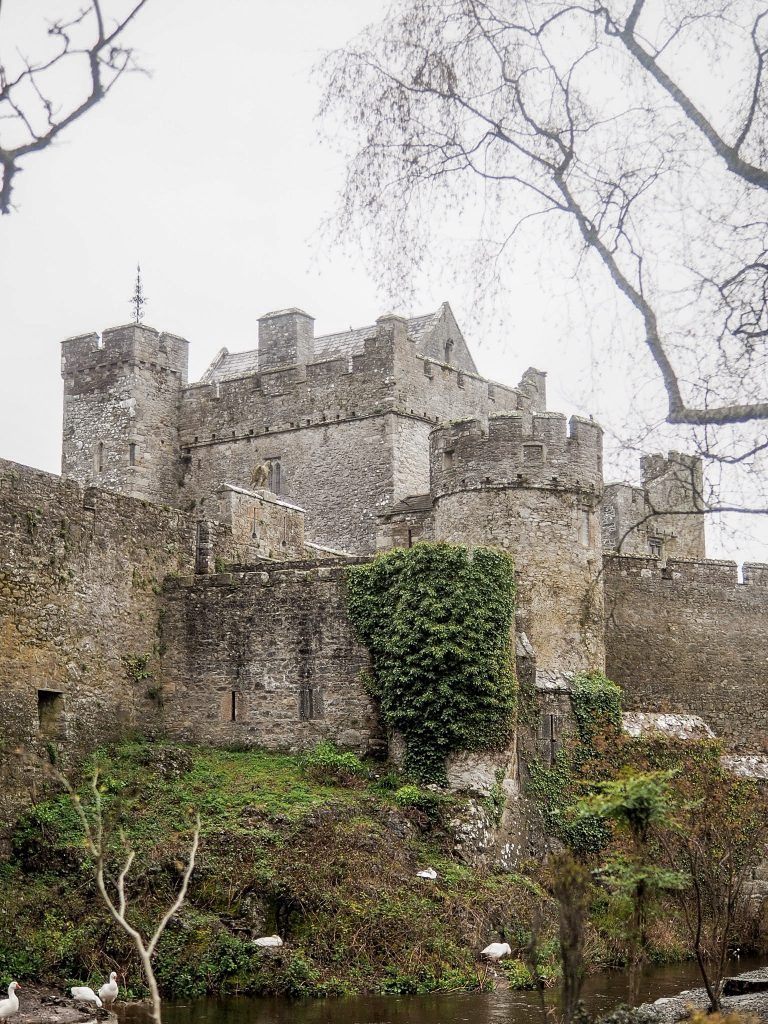 We didn't really have Cork listed as our places to visit, we just wanted a place to stay the night in passing. (But it was adorable and I'm glad we stayed! )
On your drive down the coast, I would highly recommend stopping at Lackan Wicklow. It's where they shot some scenes from P.S. I love you!
I would recommend staying in Kilkenny and touring that castle if you can! When we drove past it, I knew we should have stayed there-it was an adorable town!
When we got to Cork, we went to tour the Blarney Stone! We got there right on time as they were about to close the ticket booth at 4:30pm and close the castle at 6! Another lucky moment was there was no line to kiss the stone and I've heard people waiting an hour or two to do it! Just a heads up 😉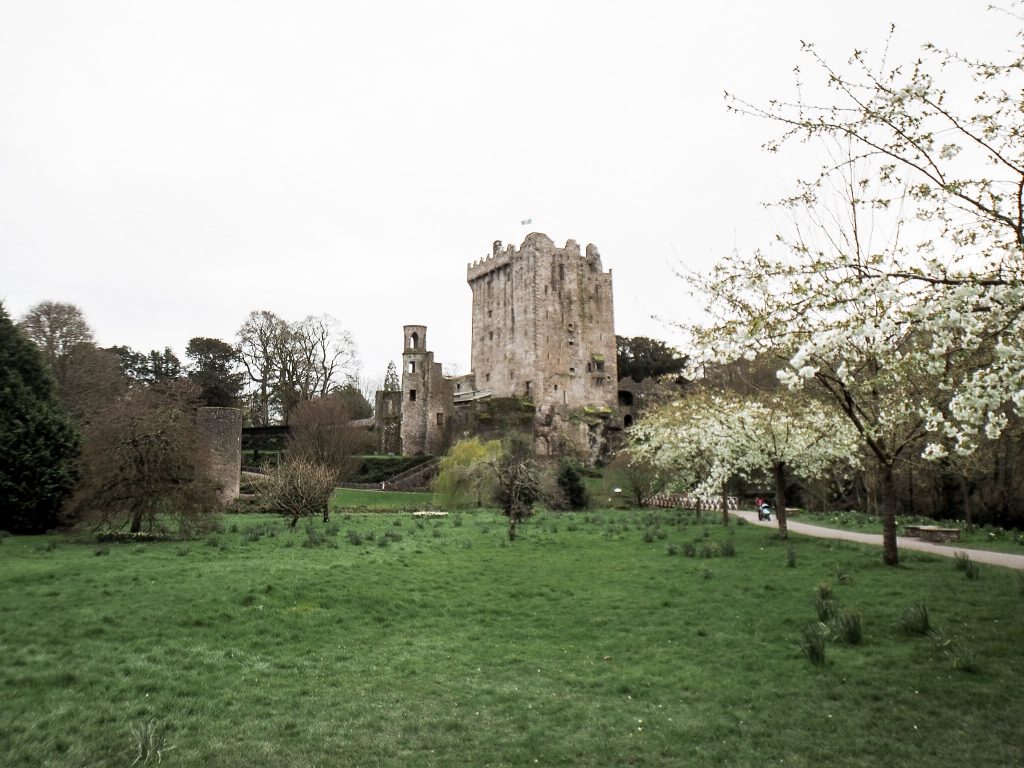 Cork //
On the drive leaving The Blarney Stone, I found the most quaint hotel. We heard to book hotels in person because you can ask for a better deal. The adorable elderly couple who owned it, offered $100 for the night without us even asking!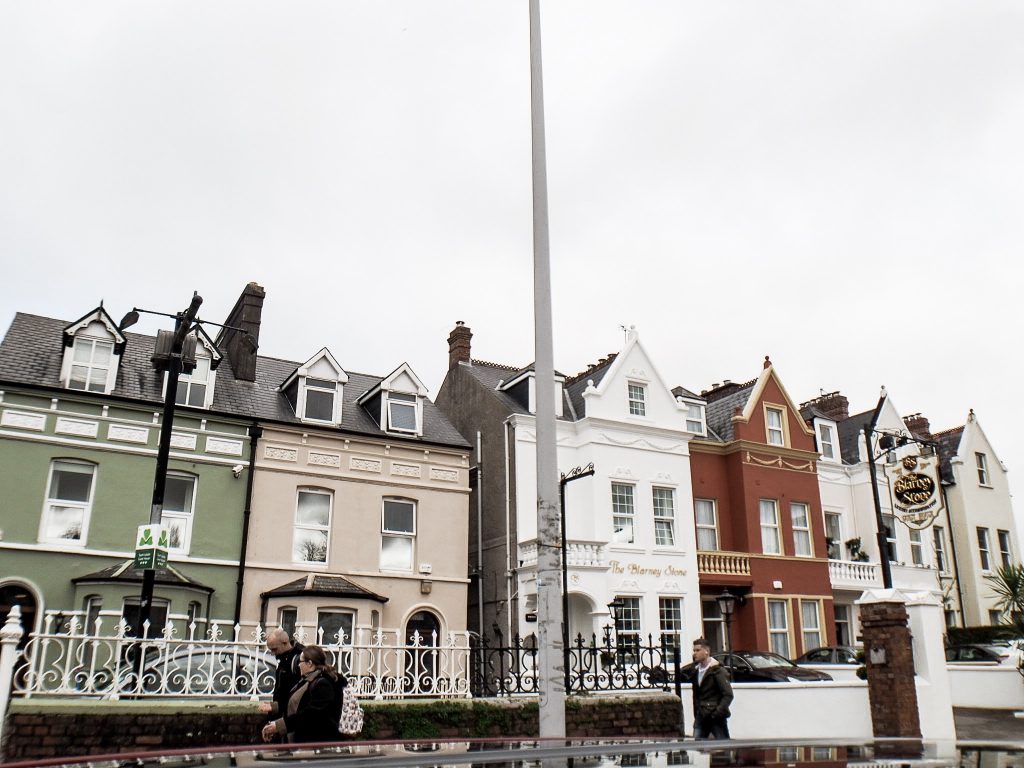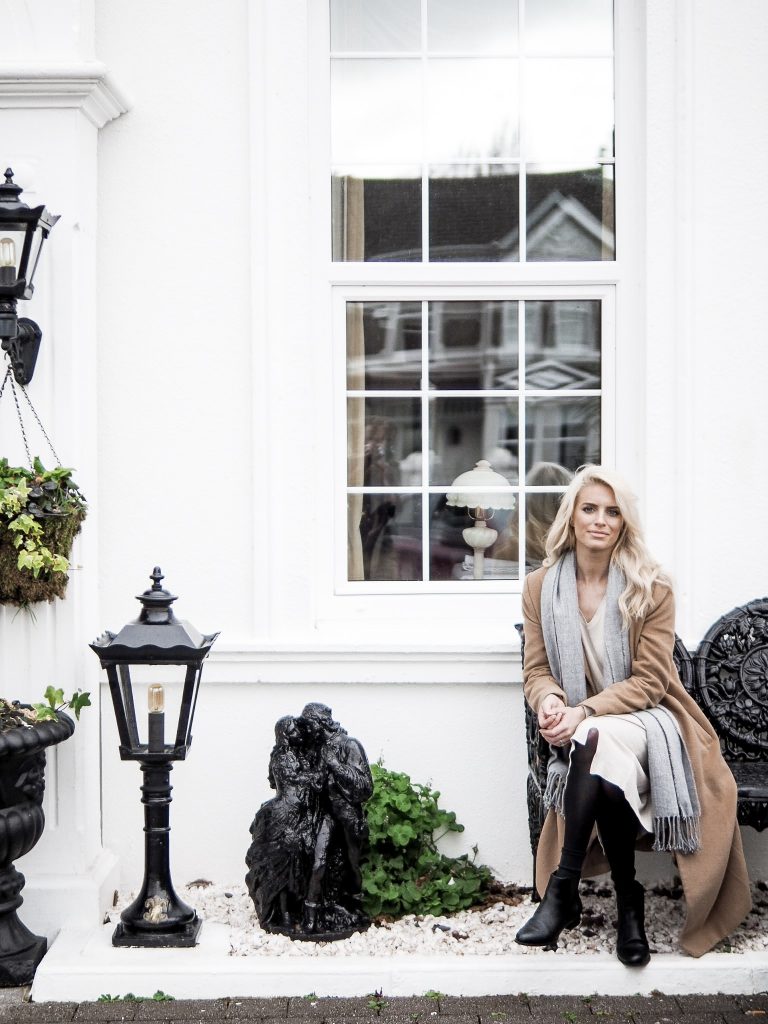 We had dinner that night at the BEST spot in town! The Gallagher's Gastro Pub. Josh got the fish and chips and I got the Stew Pot Pie..it was outstanding!!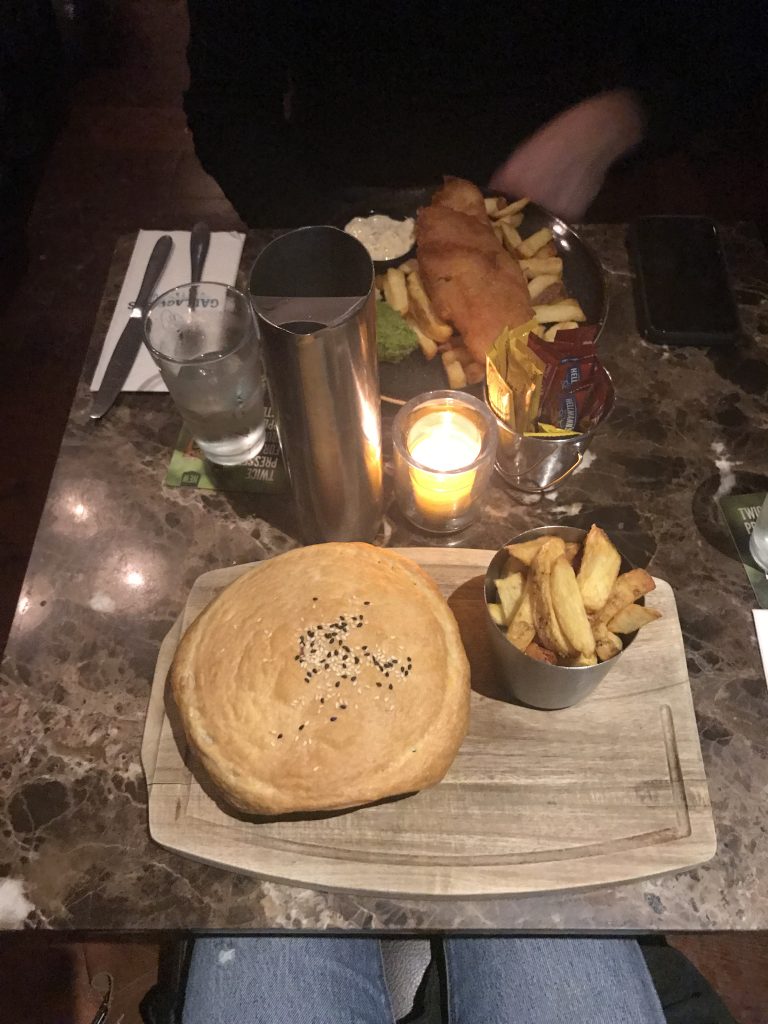 The next day we headed out for Dingle! This would be a busy, busy day for us as we'd be driving around the entire Ring of Kerry (only recommend seeing in season as everything was still dead from winter and extremely foggy!) We didn't stop by Killarney, but maybe next trip!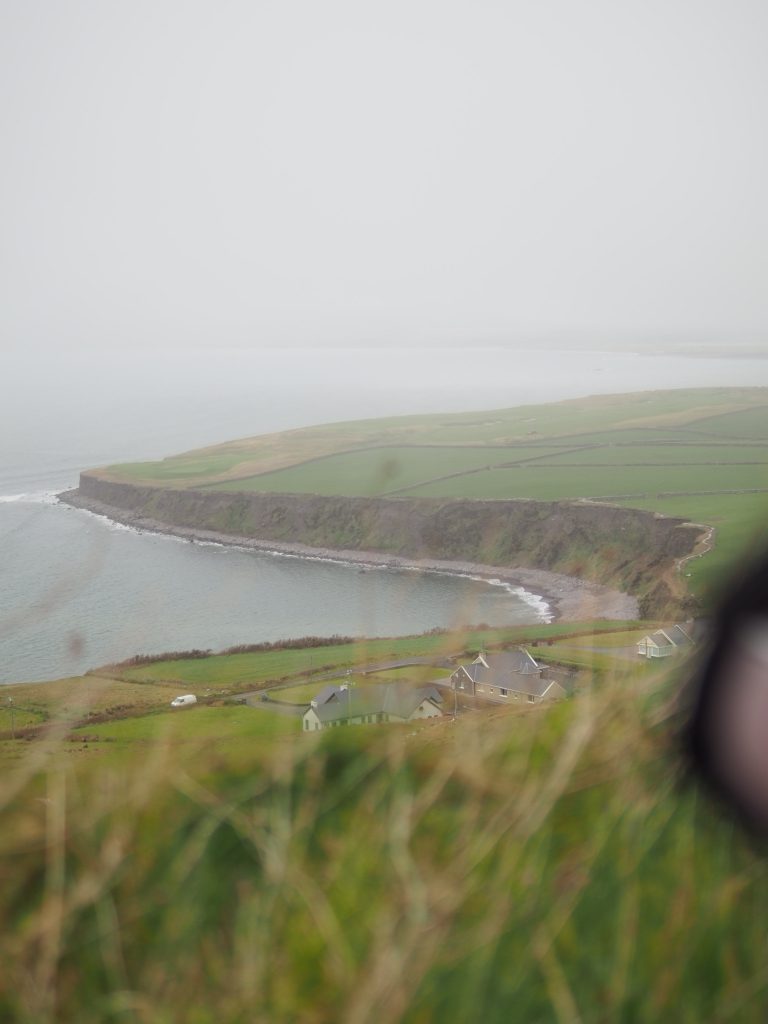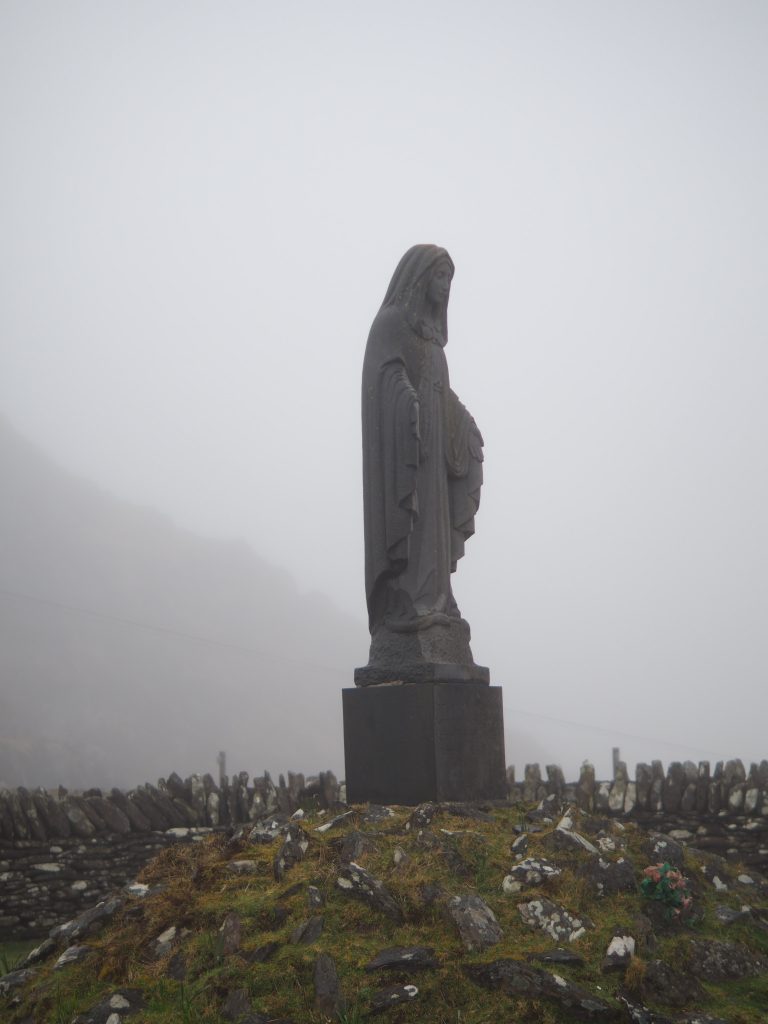 Dingle //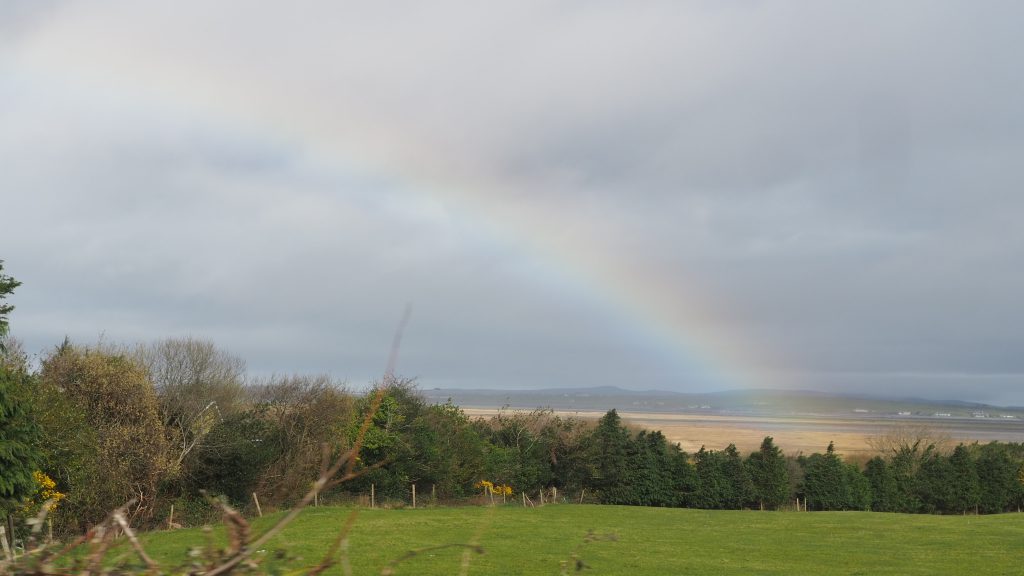 We stopped for dinner at The Dingle Pub. All of these pubs are so cute! Irish pubs are definitely my favorite bars..the food, the drinks, the atmosphere, the live music.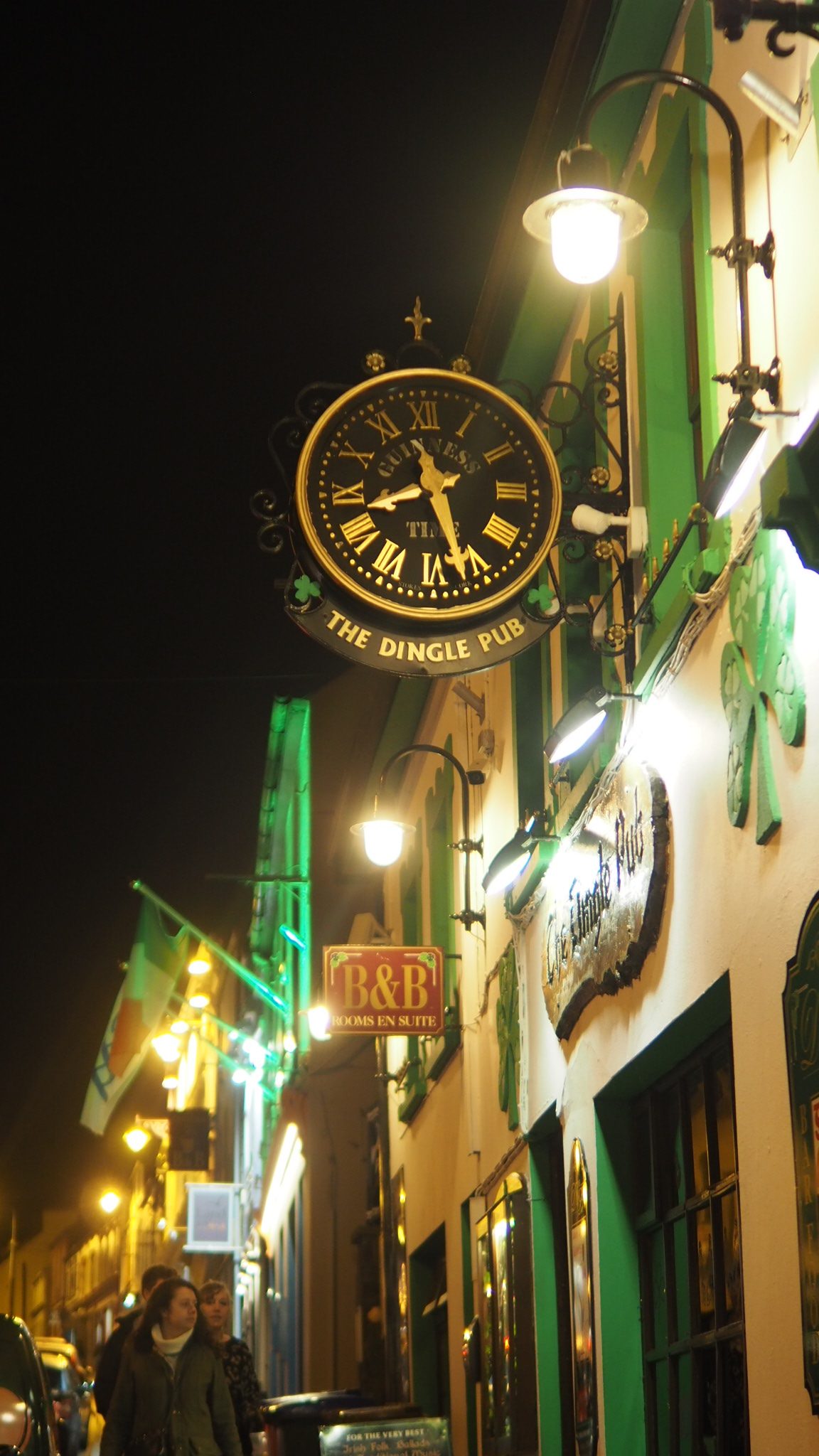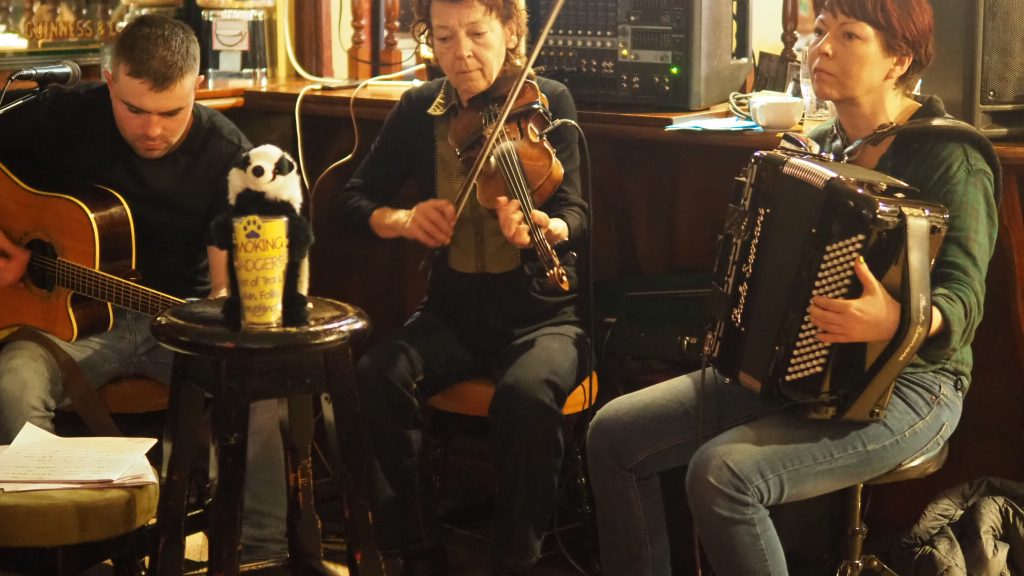 I had a delicious Irish stew and Guinness and Josh had a Shepherds pie! We were snuggled up next to a fire and I couldn't have asked for a more romantic evening. While we were there, Josh found a pub that had rented rooms above it and we both thought it would be a great experience. $70 a night, a common space with pool table with anyone who rented the rooms, and then the bar downstairs-it was perfect!!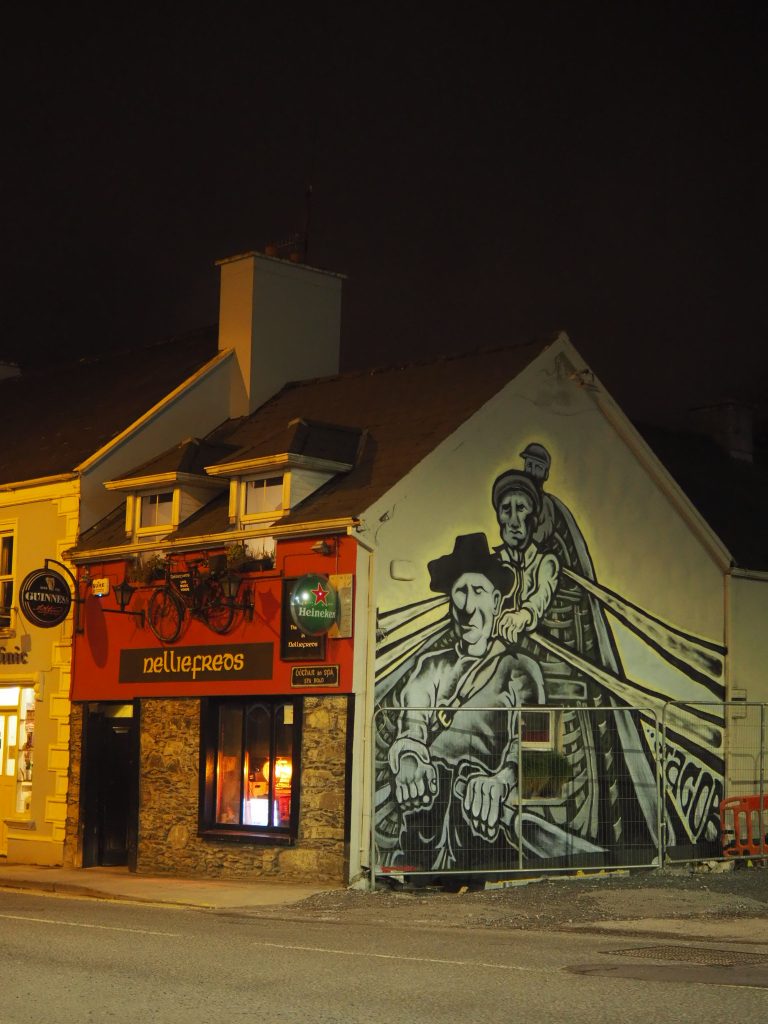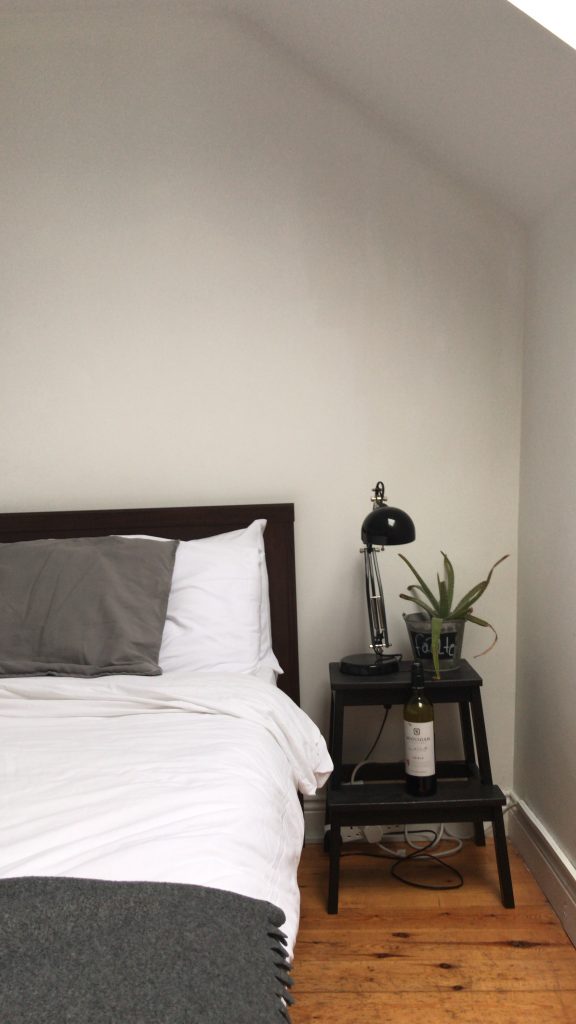 On our way to Galway, we took the Shannon Ferry and headed to Cliffs of Moher!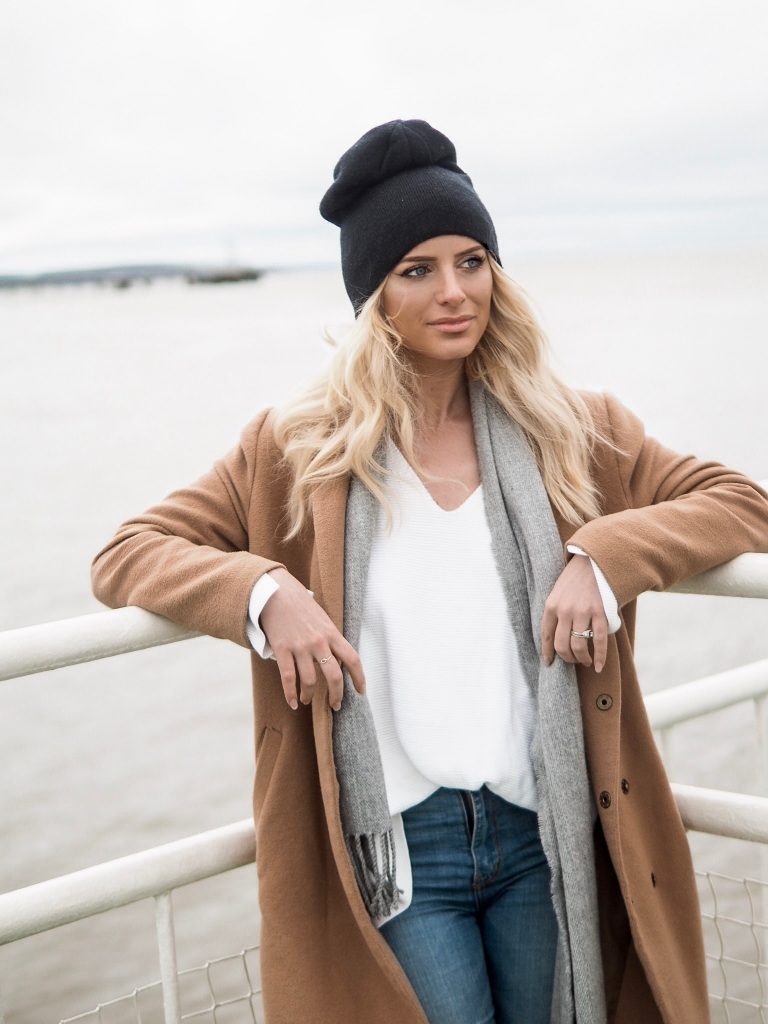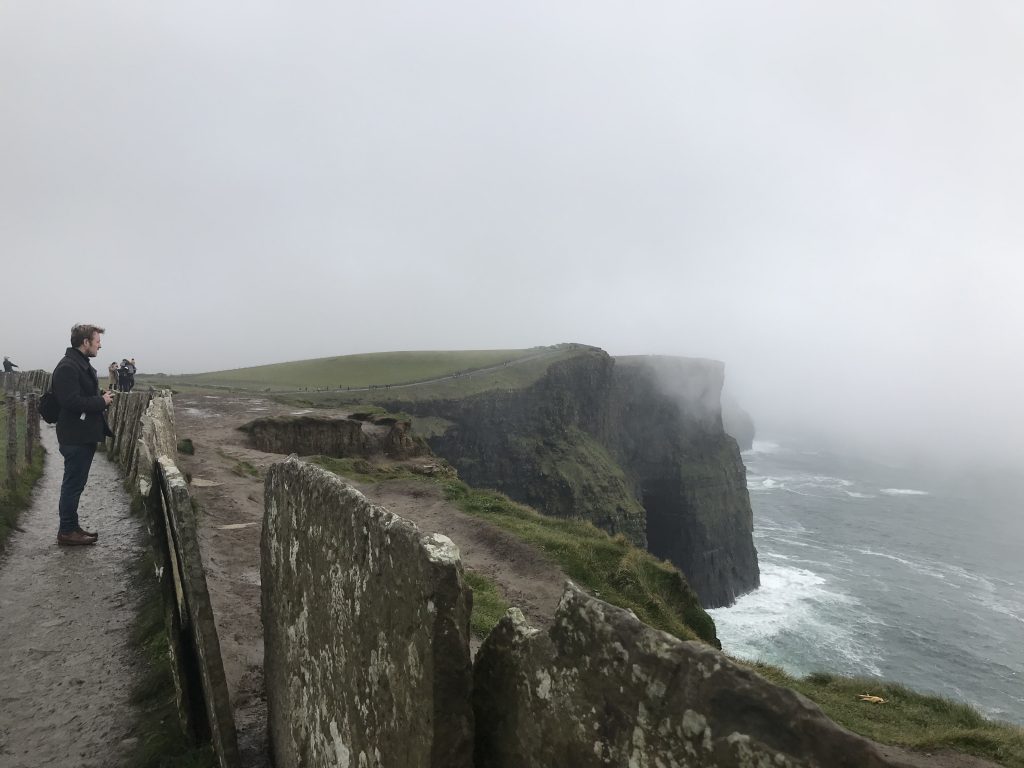 Galway //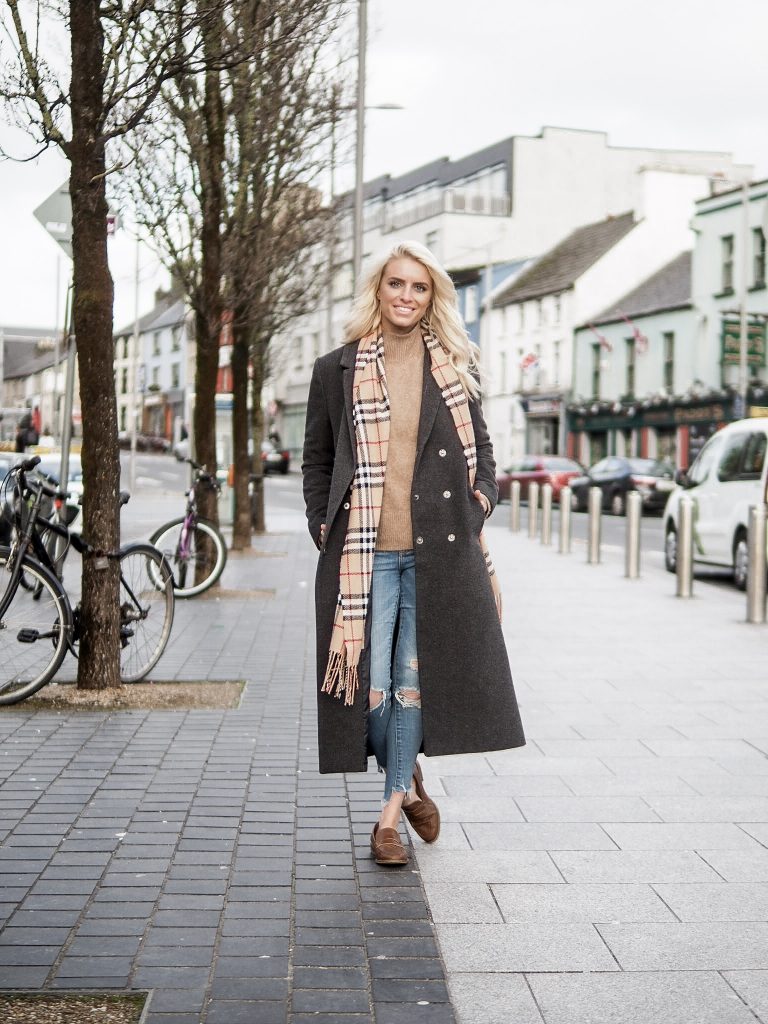 As always, first stop is dinner (while we use their wifi to book our hotel haha)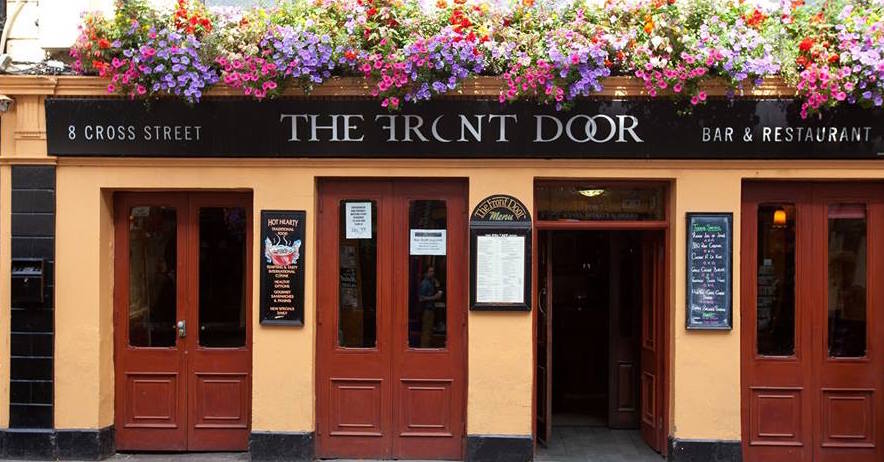 The next day, we rented ANOTHER car, because we didn't think we'd be using one anymore. Found the only sheep farm close by (close by being 1.5 hr away..) that was open (these are the off seasons I guess) and I told Josh, it would be worth it for me to go. Kilary Sheep Farm, you went ABOVE AND BEYOND with our tour that only cost $10 per person. Tom was so kind and accommodating. We spoke over the phone before traveling to ensure he could give us a tour. He offers 11am, 1pm and 3pm times.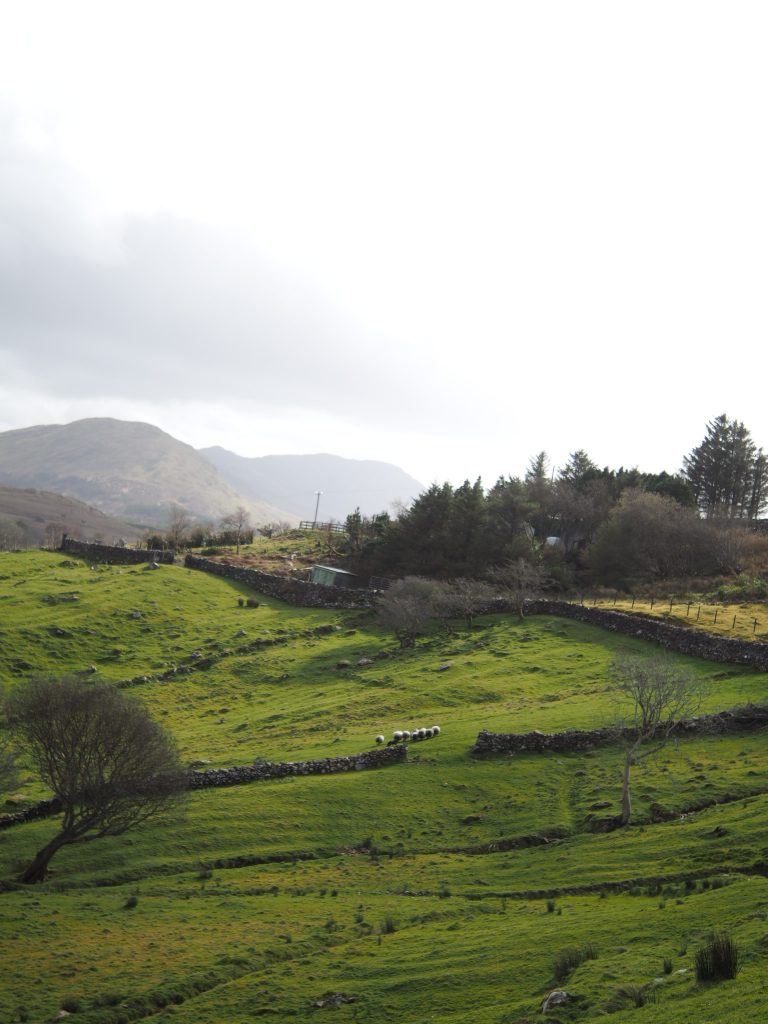 First Tom gives you a sheep herding demonstration with his two sheep dogs and gives you the history of his family and farm.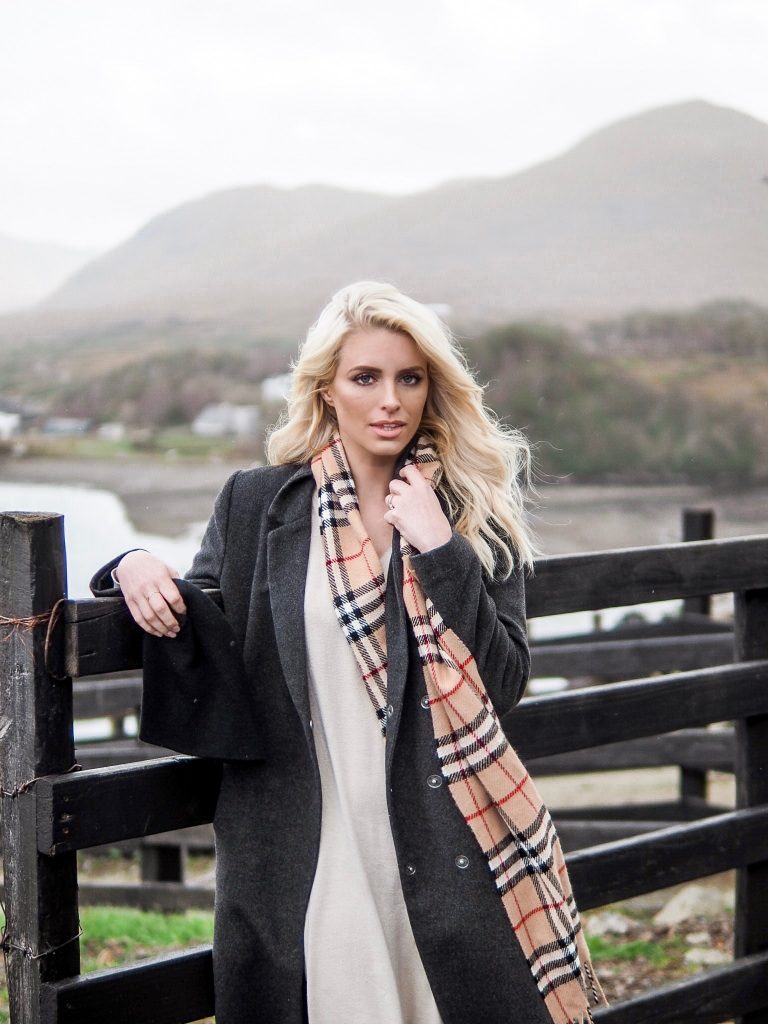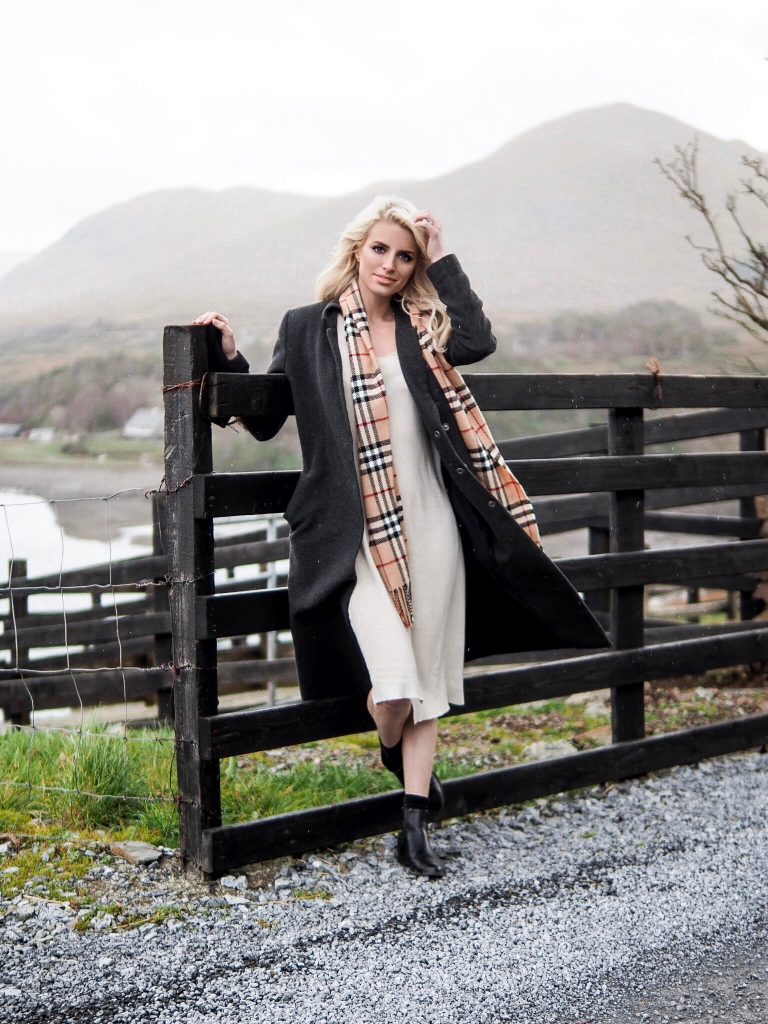 Then he let us feed and hold the lambs! Oh my goodness they were so precious!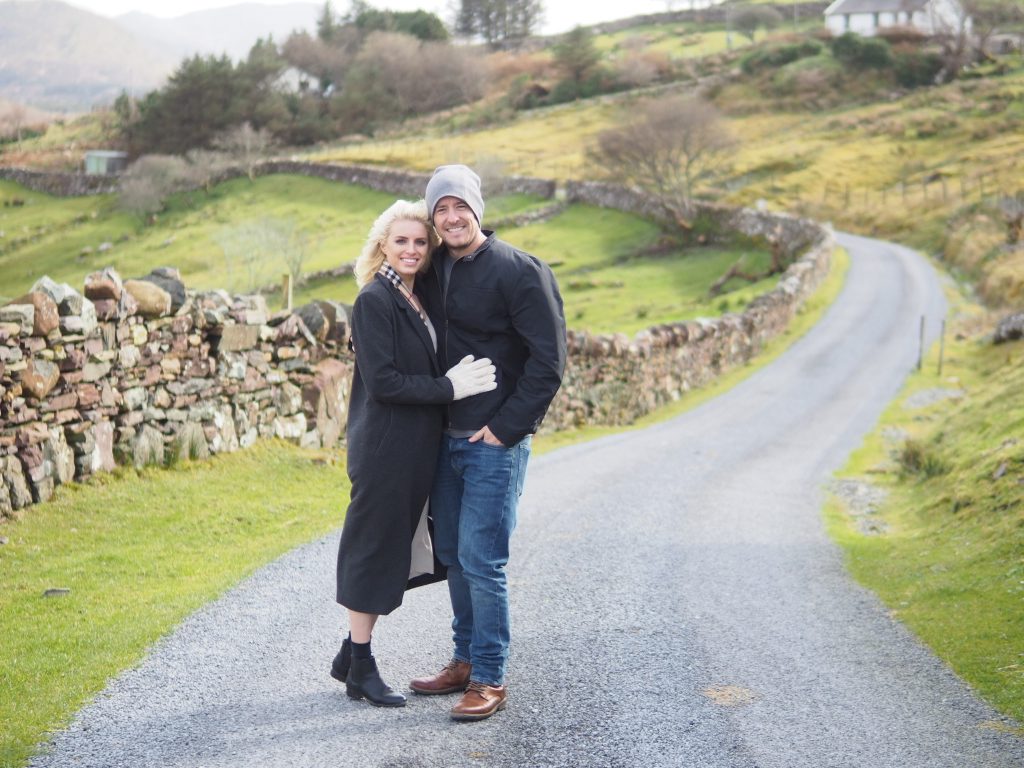 Final night bar hopping!
The Dail Bar- this is where we had dinner for our last night! It's also a good "fancy" pub with pop cover bands and a chill atmosphere 🙂
Busker Brownes – not going to lie, we felt a little too old for this place haha And we never do! And it wasn't the vibe, just the kids going there! There were 3 floors to this place though and it was definitely fun! 1st floor was where you'd typically eat dinner and there was a live band, 2nd floor seemed like a bunch of VIP booths with a bar, 3rd floor was the club!
The Quays -by far our FAVORITE!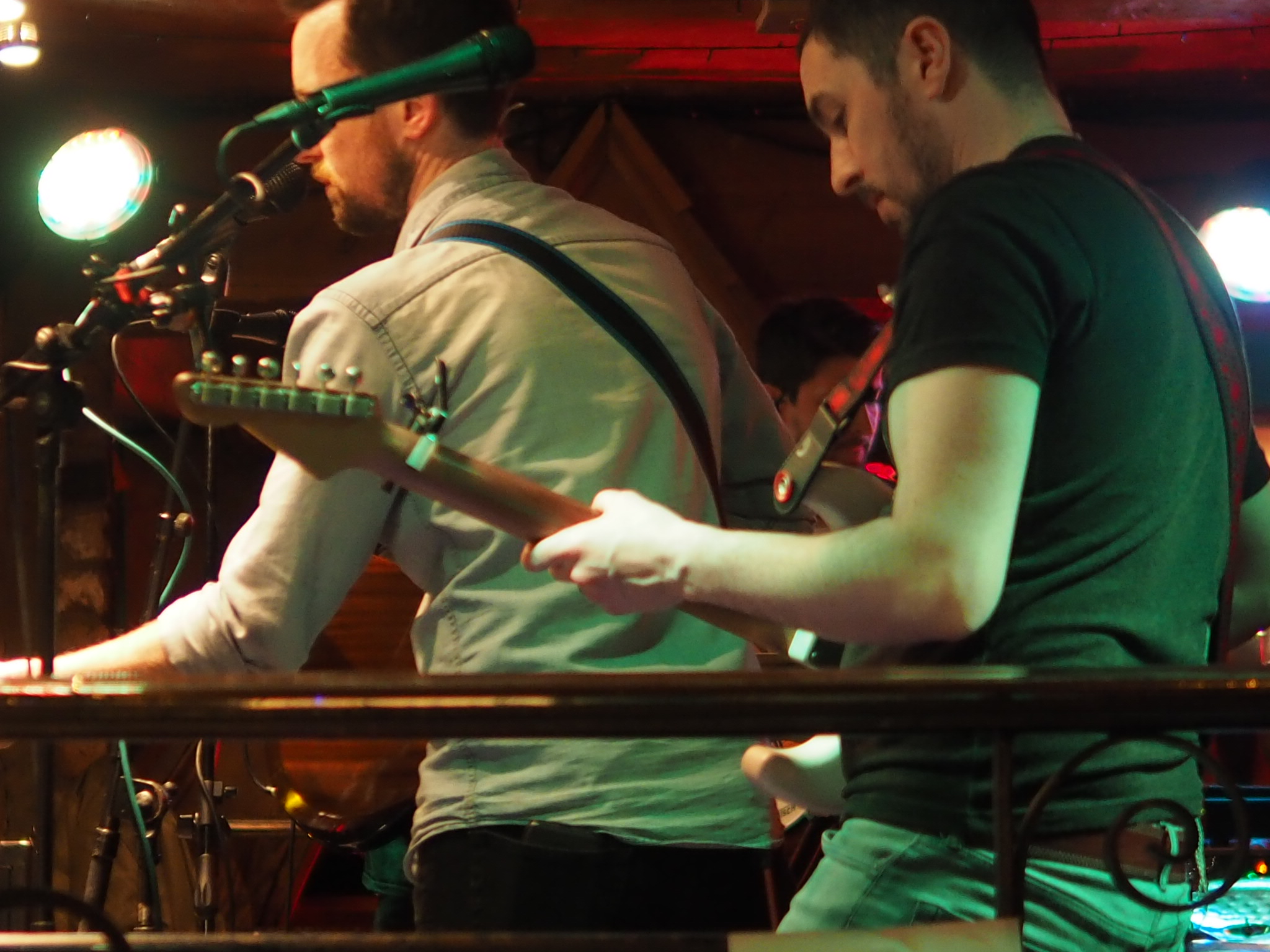 We were about to sit down at a table that just became available by the band and a gentlemen said a girl already asked to hold it (first off, that's amazing for someone else to care like that!), since it was just her and her husband we asked if she wouldn't mind us sitting with them. I'm glad we asked and that she said yes, because we had a blast for hours!! Deidre and Shane were from Dublin and in Galway for a getaway without the kids-man were they fun. She even got me on the dance floor and made sure no one messed with me haha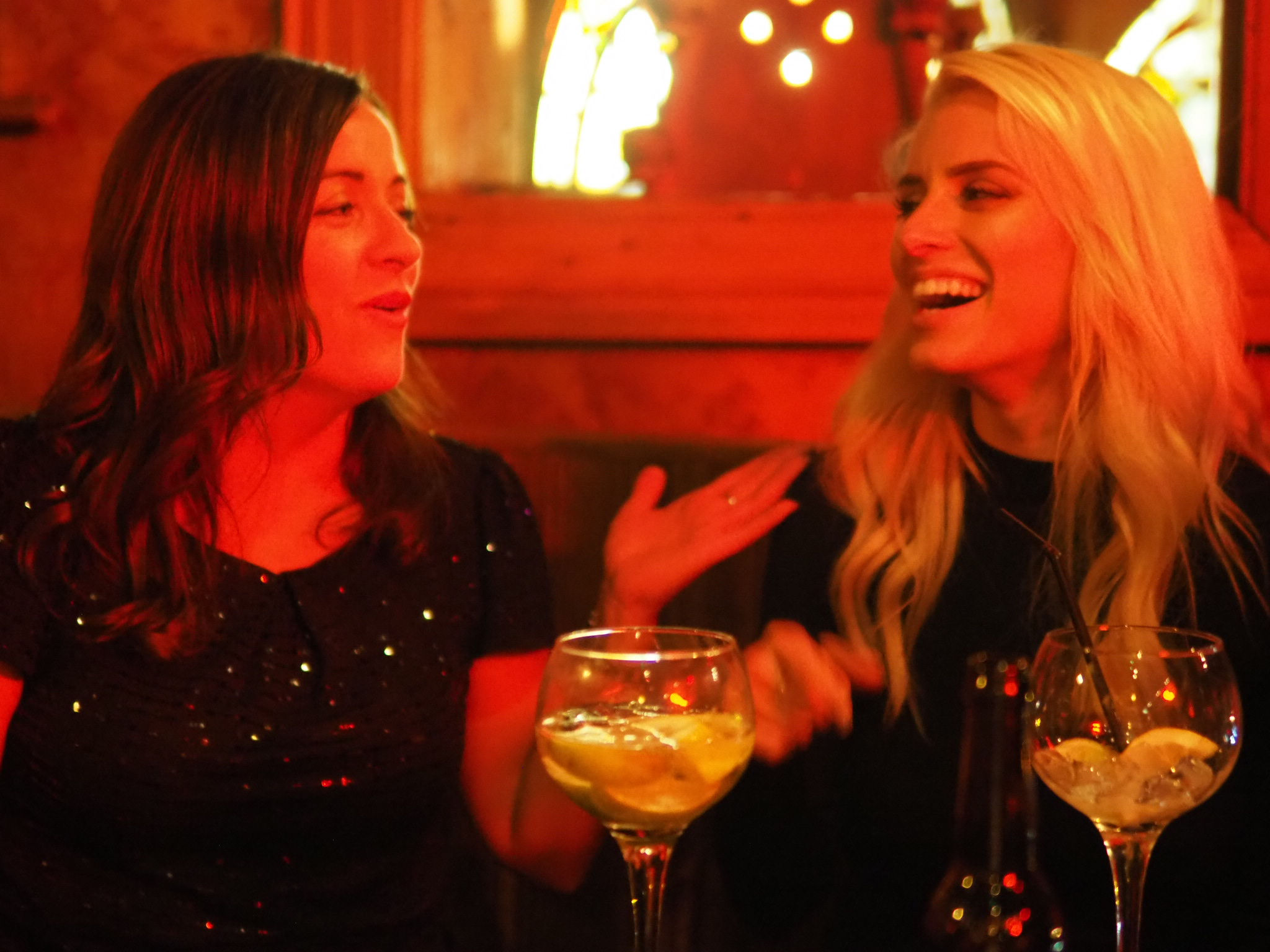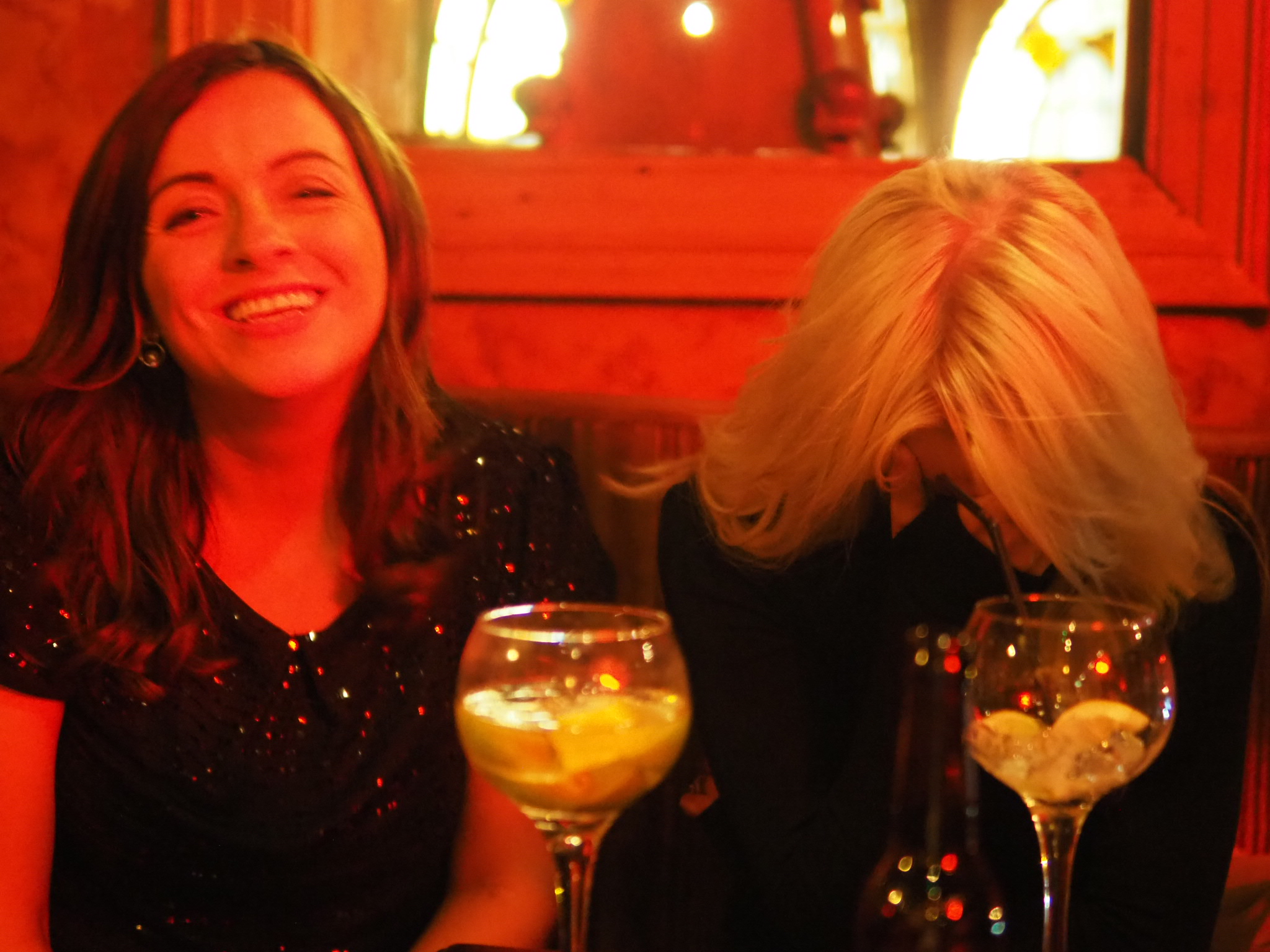 So if you're going to Ireland during St. Paddy's Day, celebrate it in Dublin! Visit Belfast and all the Northern Ireland things! I think it's best to save Kilkenny, Dingle Peninsula, Ring of Kerry, etc during the warmer seasons when everything is blooming. Highly recommend visiting the Kilary Sheep Farms-it was the highlight of our trip and we almost didn't do it!
Next up Spain!