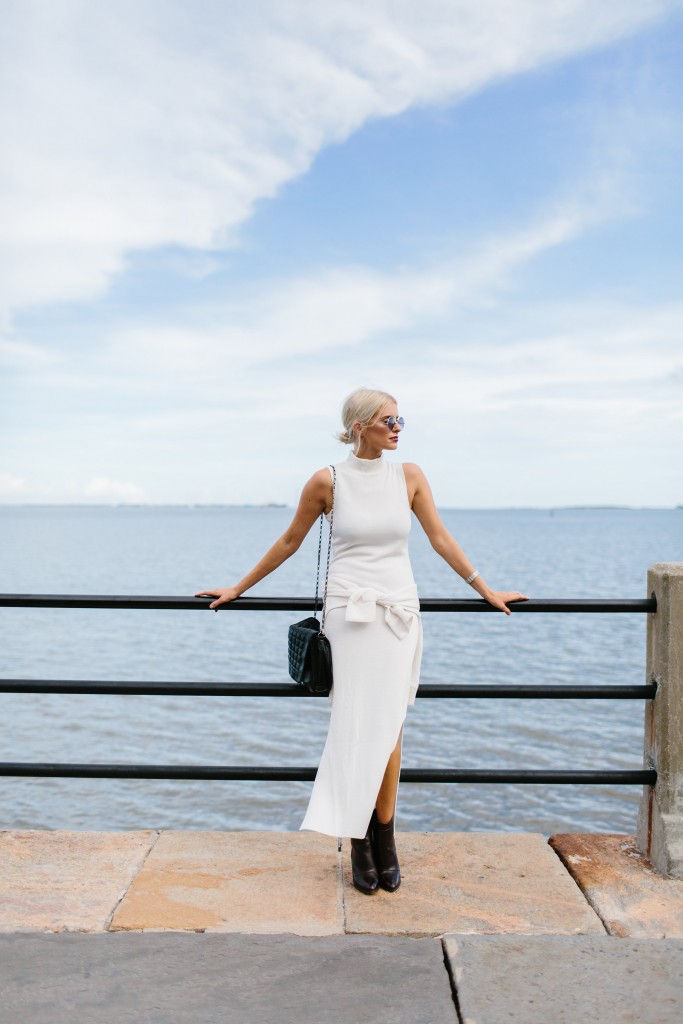 As I mentioned, before in my last post, I've been subconsciously implementing Halloween into my wardrobe lol
My textured H&M sweater was a perfect fit to wrap around my midi dress from Ganni. I couldn't believe this $300 dress was on sale for $76 from Asos!!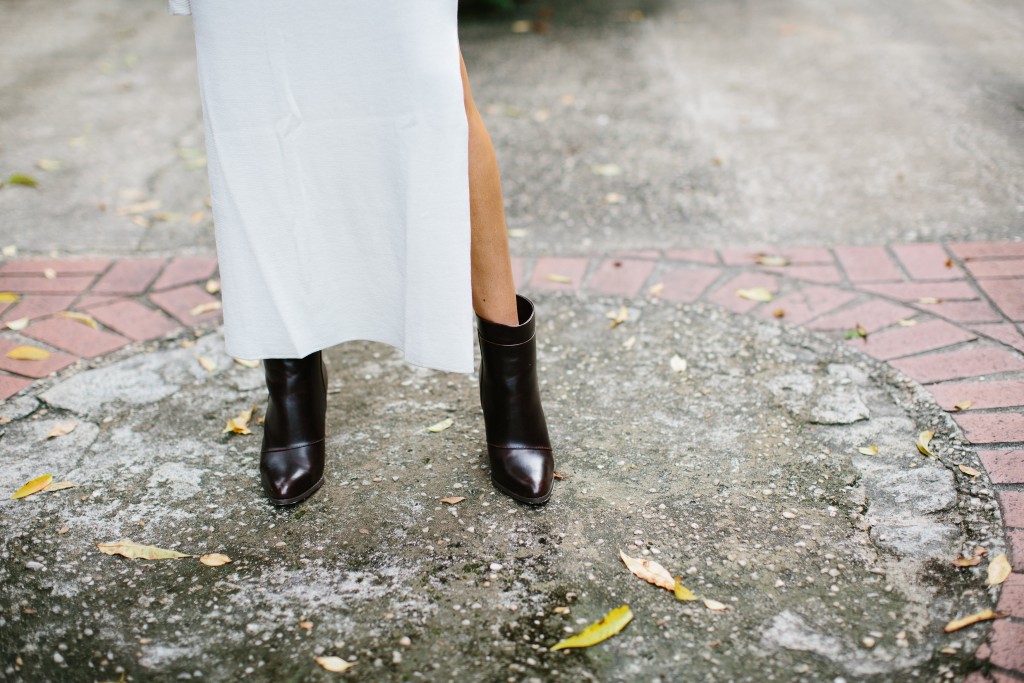 I was hoping to find some mid calf boots for this look, but was pretty happy with my new Target finds! I'm loving dark brown leather this season.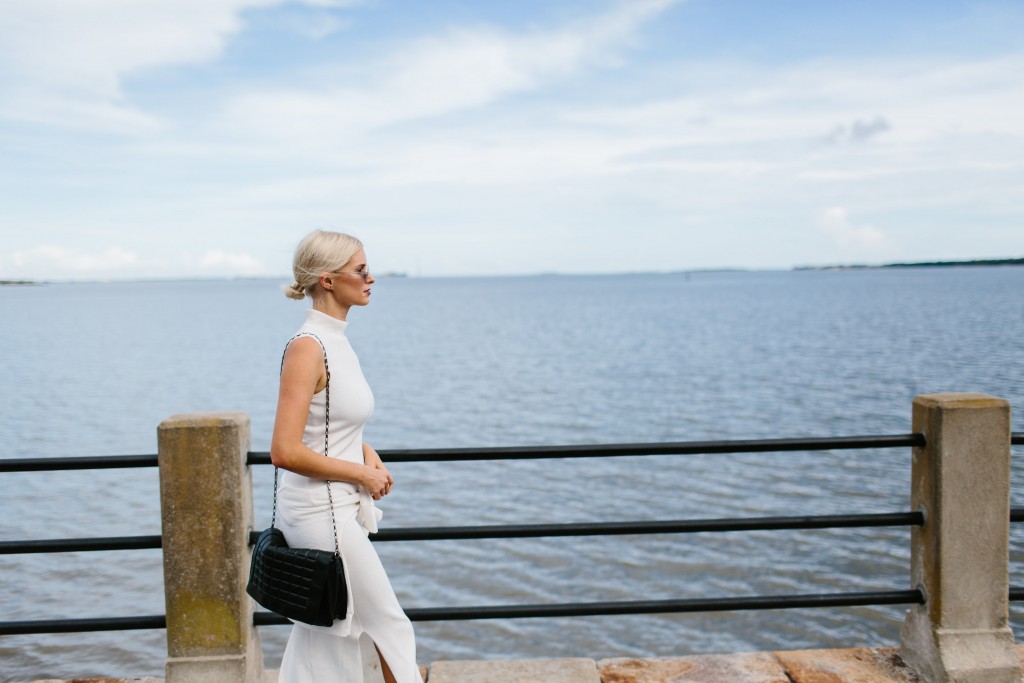 Mummified in Ganni
Sleeveless Turtleneck Dress: Ganni from ASOS // Ankle Boots: A+ Eagans from Target // Quilted Purse: Target //  Mesh Watch: Cluse
The Battery looks so much calmer now, but it was rough 2 weeks ago! I still can't believe how bad it got with the flood here in Charleston. I felt so awful for everyone who was affected by it. Though it was nice seeing people make the most of it by taking their kayaks out and stuff!
And I'm so glad wedding season is half way over. I'm not going to lie, it has been tough trying to keep up with social media and the blog on top of my makeup business. Any suggestions from fellow bloggers?! I'm ready to celebrate and make the most of these last 2 weeks of Halloween!!
Hope everyone has been enjoying this beautiful Fall weather!!
---

---