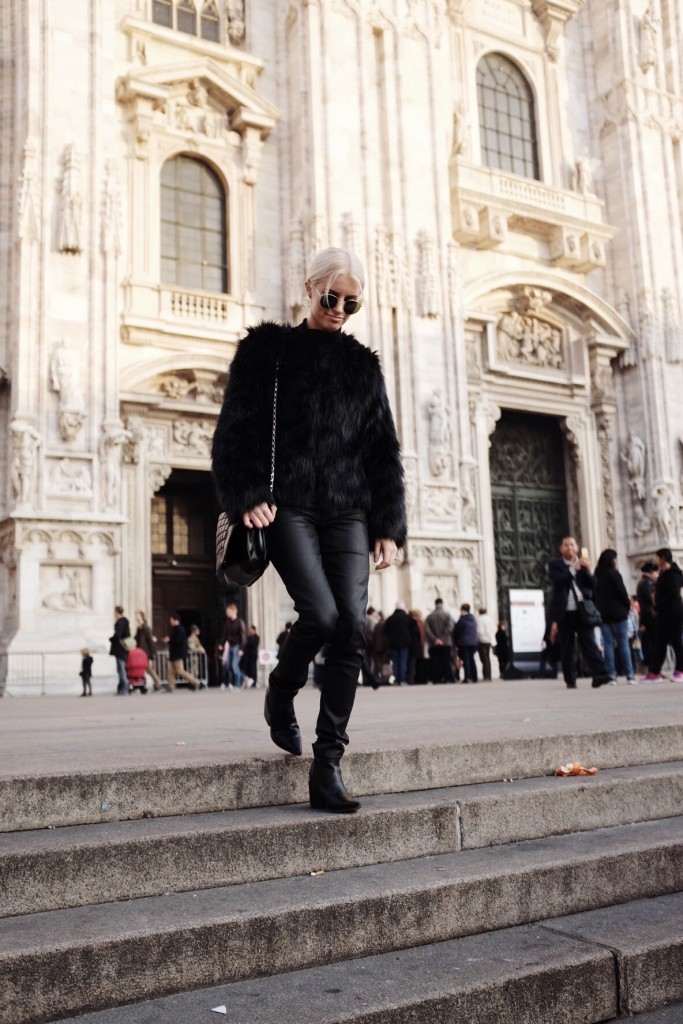 Milan has definitely been the most fashionable city I've ever been too. Everyone is dressed to the nines here.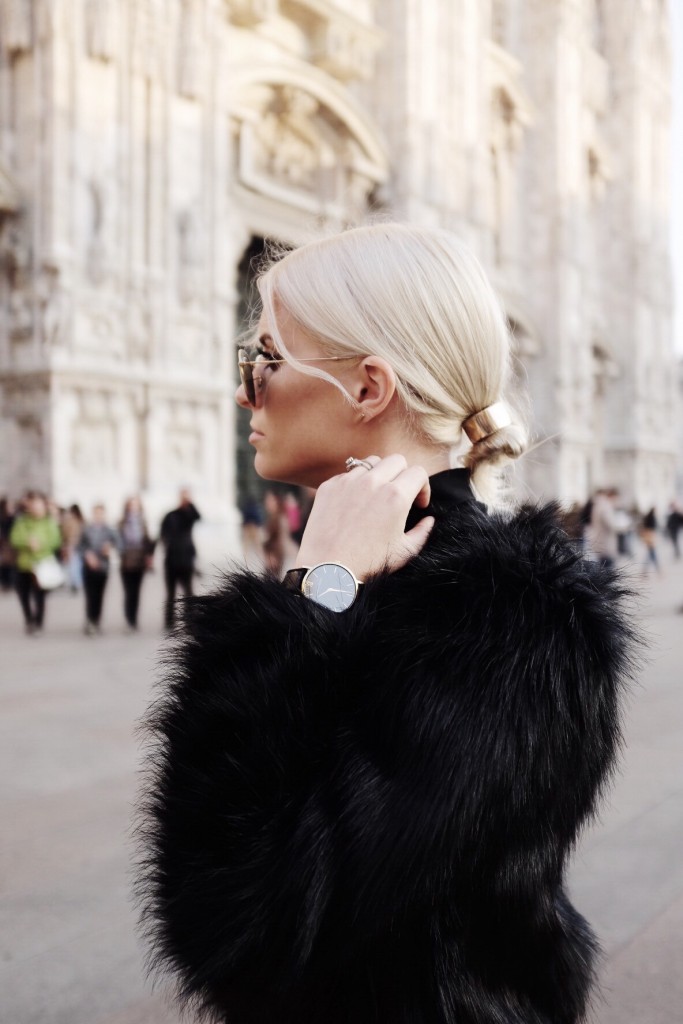 This look was fashionable, yet comfortable. I am in fact a tourist, so I have anticipate walking around the entire day outside. This black fur coat from Chicwish kept me warm and chic the entire day!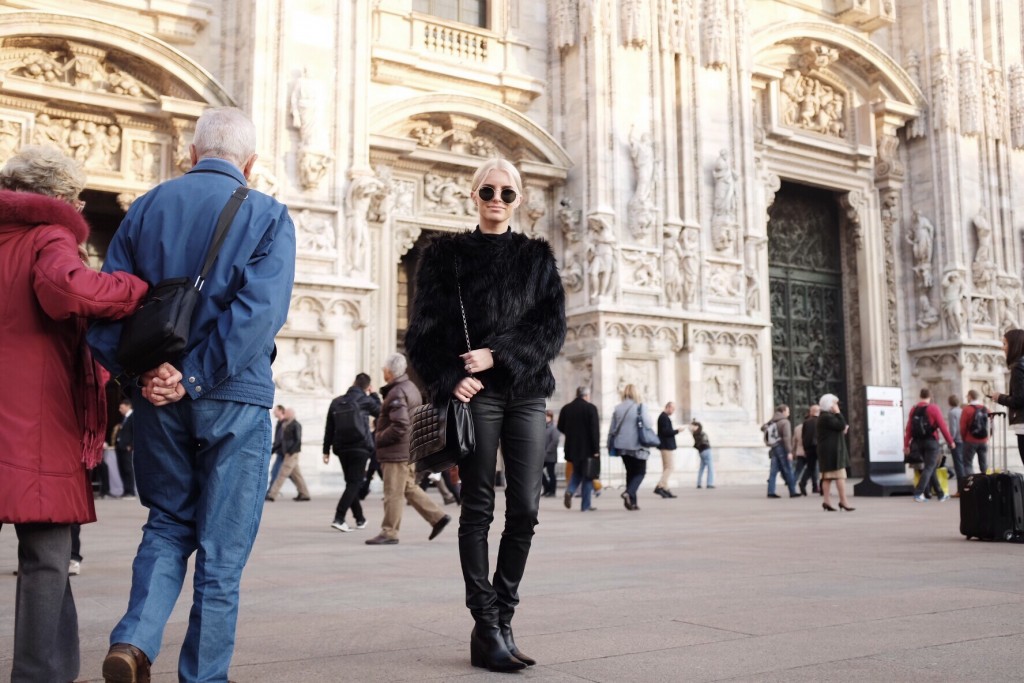 And, of course, my usual ASOS epidemic boots and H&M leather pants.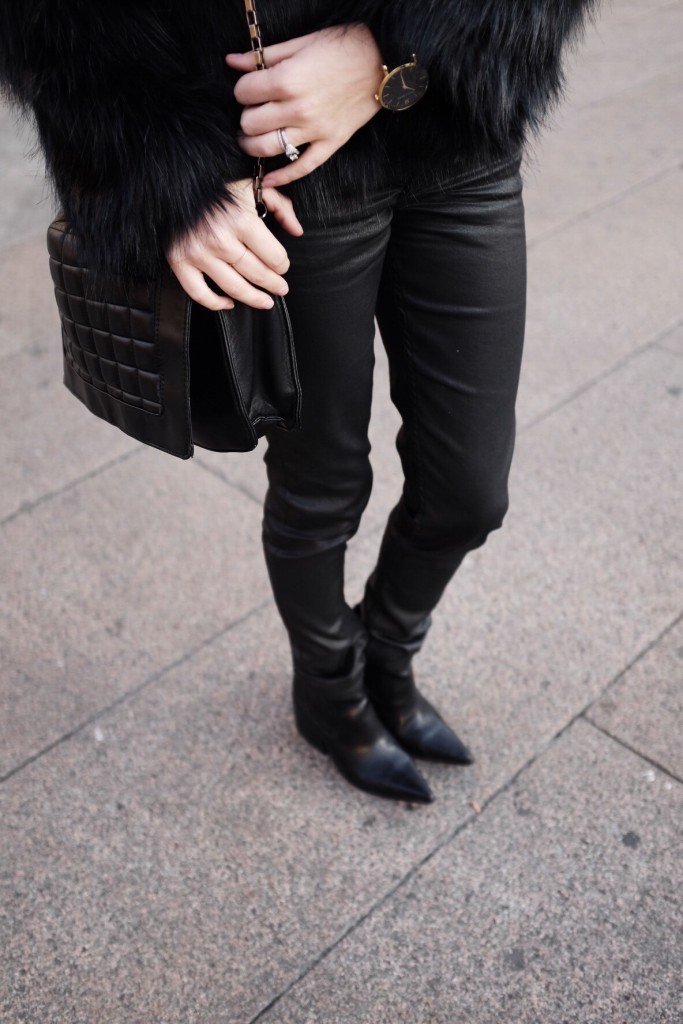 Italian Leather and Fur
Black Fur Coat: ChicWish (similar) // Leather Pants: H&M (similar) // Ankle Boots: ASOS (similar) // Watch: Larsson & Jennings // Black Quilted Bag: Target // Round Sunglasses: Rayban (EyeheartShades)
This trip has been so much fun! I can't believe it's already Thursday and we'll be leaving on Sunday. We've seen an Opera, visited Lake Como, Lecco, Torino and tomorrow we're heading to Tuscany to go to the Ferrari Museum in Modena and try to visit a winery. We've been too so many vintage shops and craft beer bars- I can't wait to give you guys the run down!! 🙂
---

---