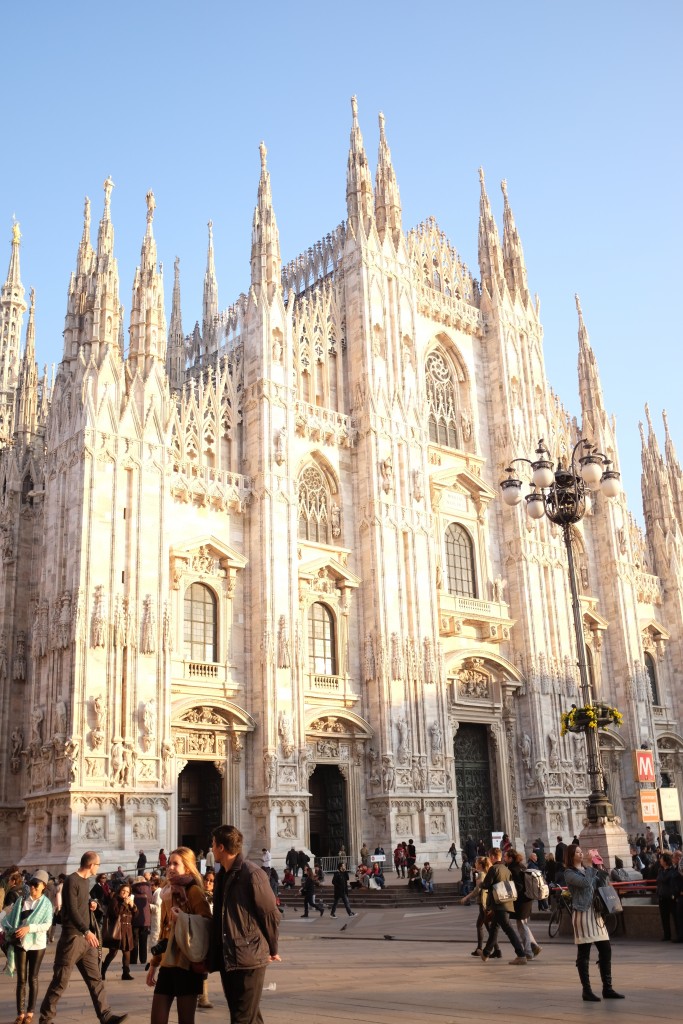 We had such a blast on our trip! I am so thankful for my husband's family letting us tag along. Although, we did catch a cold the last day and it got worse on the flight home, but I'm finally feeling better after two days of full rest!! Sorry for the delay in Instagram post-it's been a week I know 🙁
Trip to Milan, Italy
10 days might have been too long of a trip for us as I was starting to miss home on the 7th day. I was so exhausted from the all-day sight seeing and walking around. Though, it was nice to have more time to hop to different cities each day.
Here are a list of the places we visited and which ones were my favorite! These were just places we popped in that weren't too far of a train ride away.
Milan – Wonderful place! Definitely felt in my element there with the fashion scene. The best was finding the thrift stores!  My favorite, hands down, was HUMANA!!! They were actually opening one up in Torin while we were there, but they only have 2 locations. It was like an Italian Goodwill!! But with Louis Vitton bags and vintage fur coats 😉
I did go to all of the vintage stores, but just as I thought, they were over my price range (Cavalli e Nastri, Vintage Delirium, Madame Pauline, etc). Even though the markets didn't have vintage booths, they did have a lot of good deals!!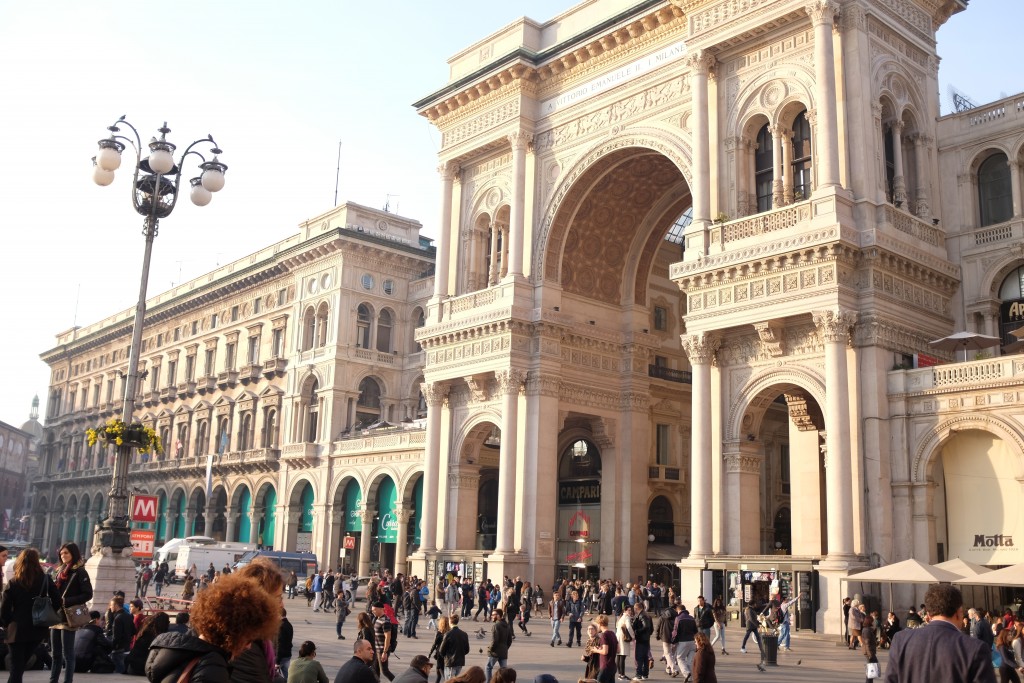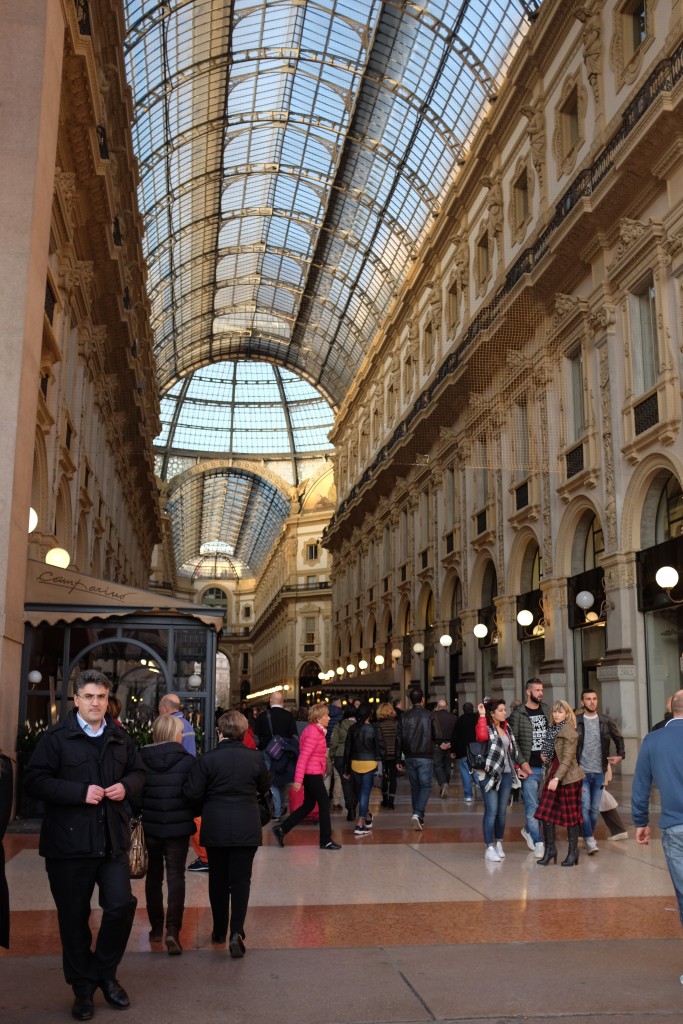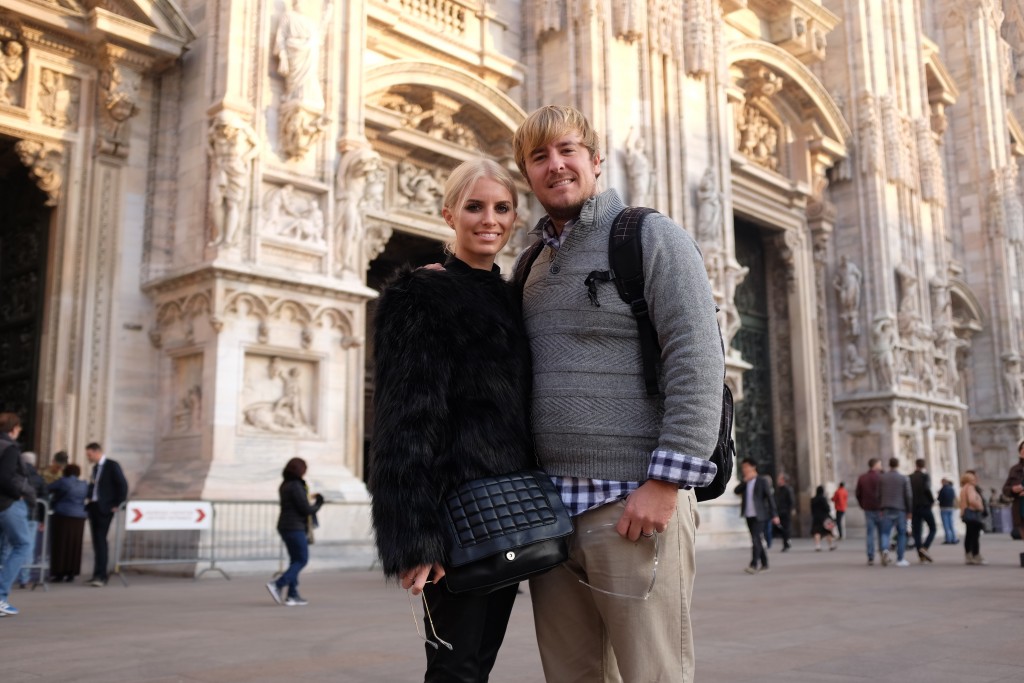 *Lecco – So first off, our express train had to stop in Lecco and we had an hour to spare before the next one to Verena..lets just say we didn't get on the next train. This was absolutely my favorite place. If I could move there, I would do it in a heart beat! The town was a perfect combination of old and new. It reminded me of Charleston a little bit! I've always wanted a place to live in with cold temperatures, mountain views, near water, small town and with plenty of the new shops that I now can't live without!
*Varenna (Lake Como) – the BEST food ever! Even if you can only stop here for lunch, do it. It was so peaceful and breathtaking you did not want to leave. We ate at the Varenna Caffe Bistro and had the bruschetta (best I've ever had!), lasagna, and spaghetti carbonara.
Turin –  Our favorite place we visited here was the Cathedral of Saint John the Baptist. The view from the top of the tower was breath taking! Of course it had all your main shops, designer stores and bars that we tagged along with Josh to 😉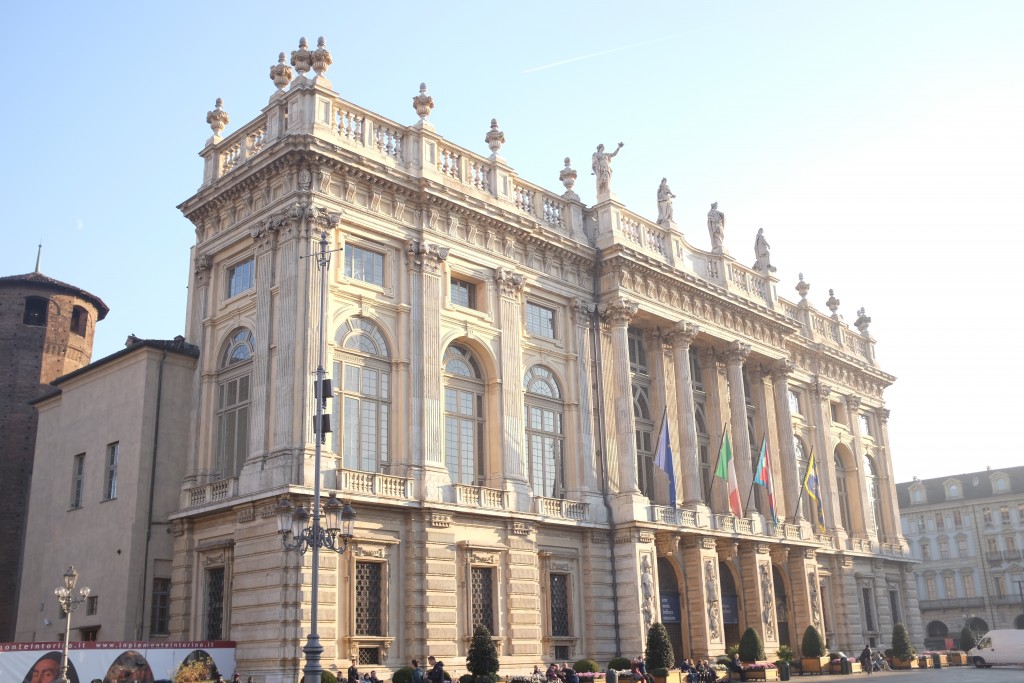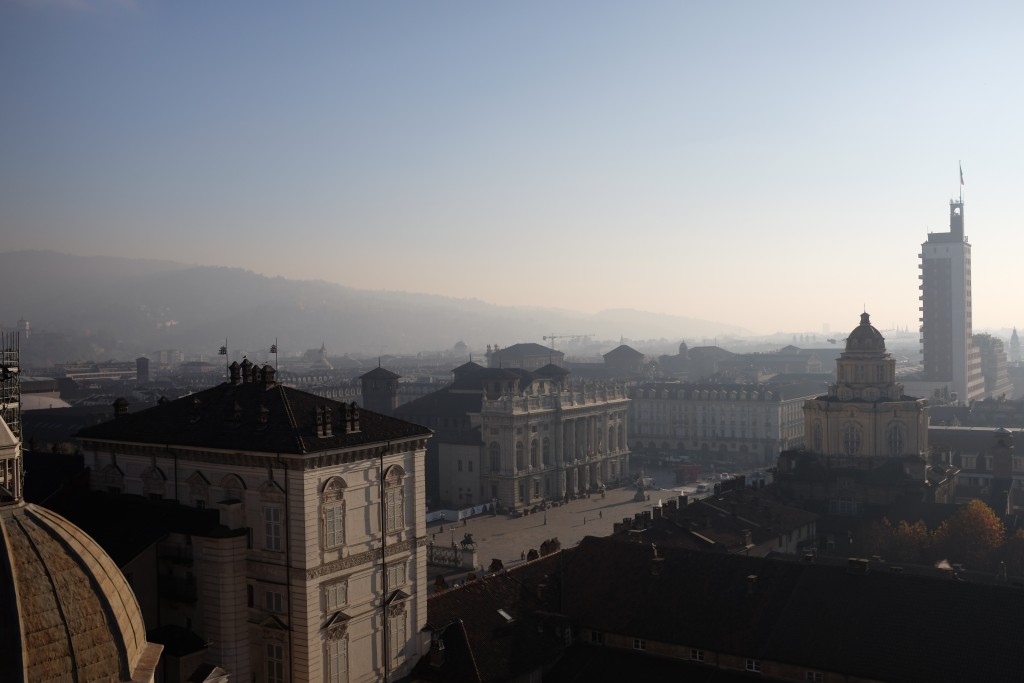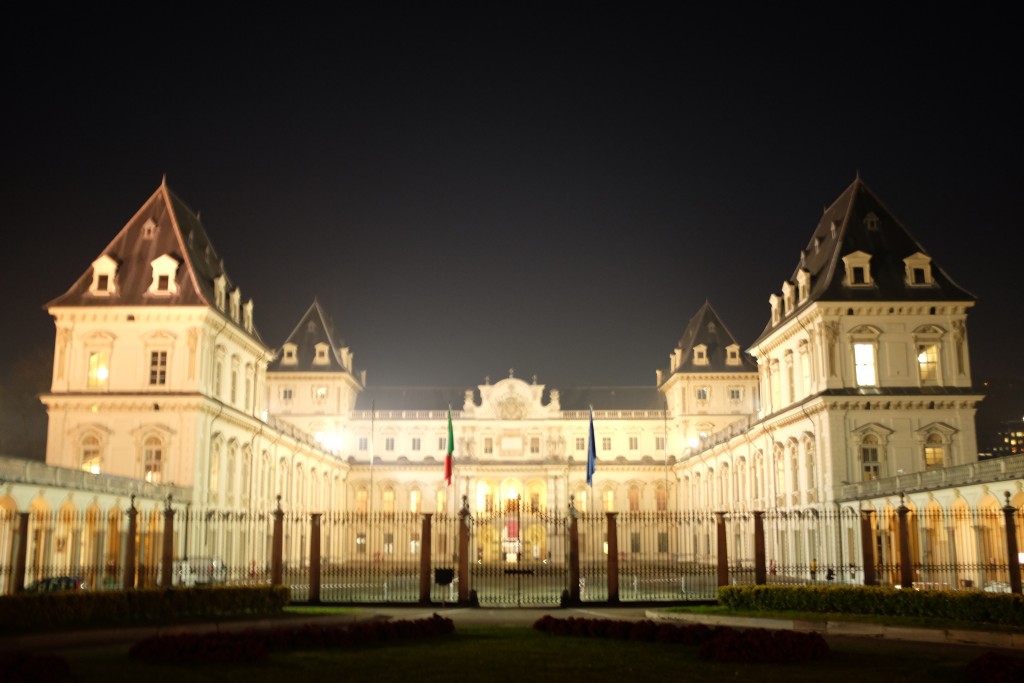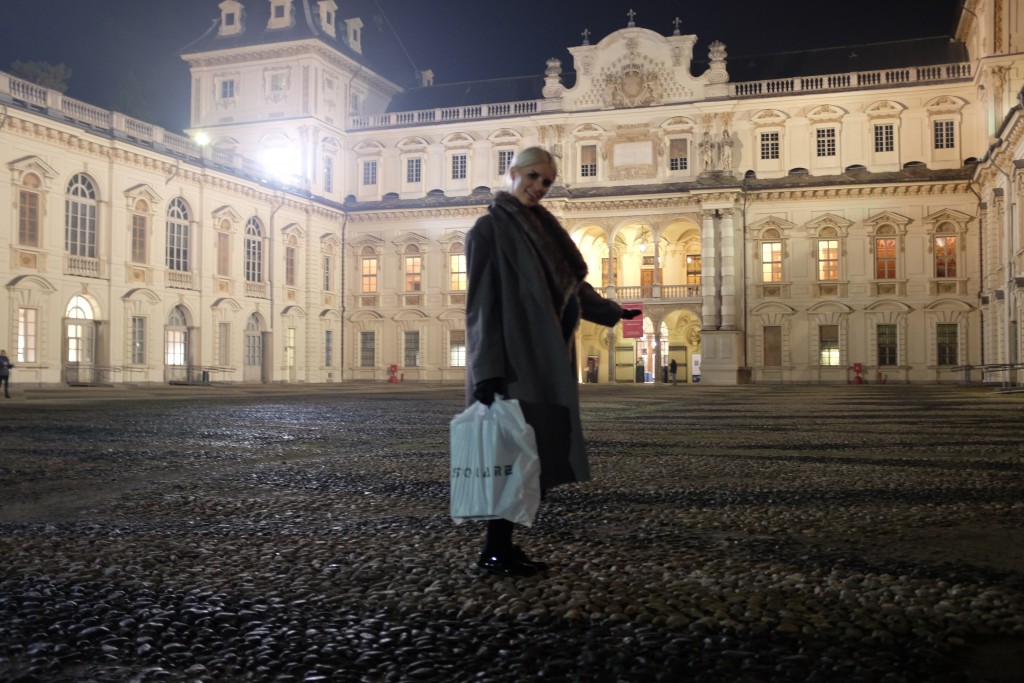 Modena – the Ferrari Museum 😉
Bologna – Best Bologna I've ever had!! lol No, but this place was pretty fun. Alleys of fresh markets and old stores. When we arrived that Friday morning, they had the biggest flea market I've ever seen!! We were all out of energy for the markets (at least the boys were for sure). If I could have, I would have gone through every aisle!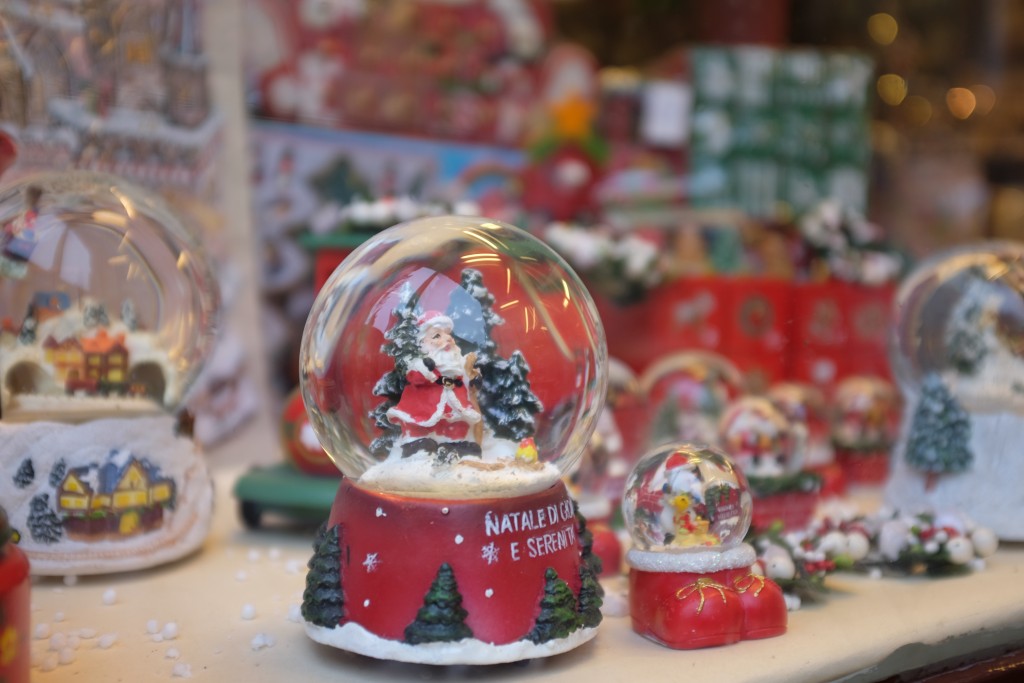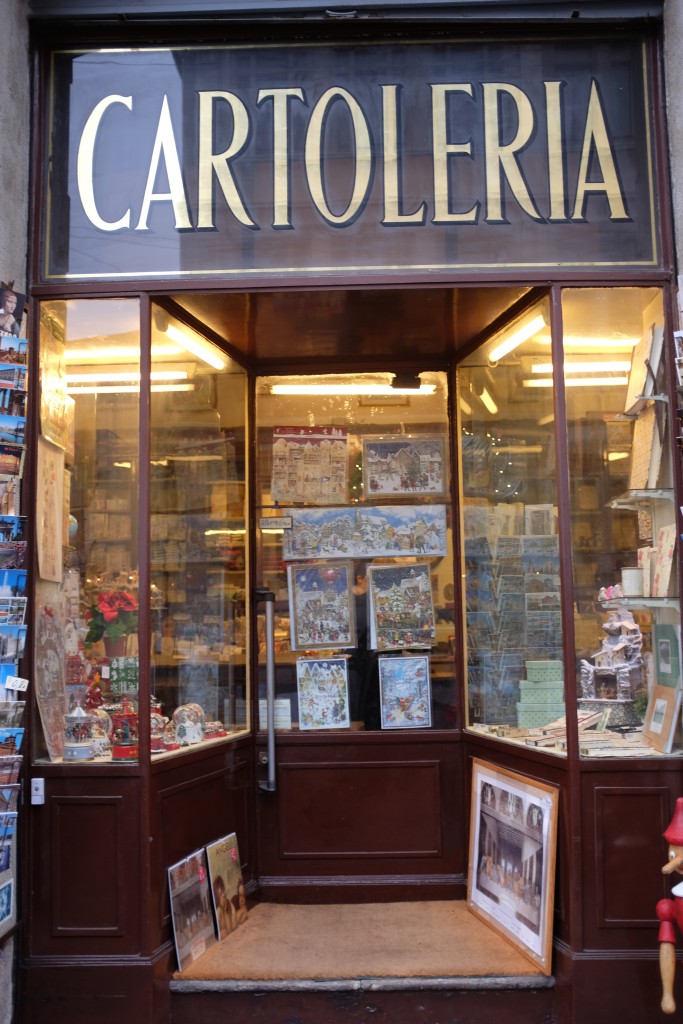 *Bergamo – Right when we got off the train, I knew I was going to like this place. Though, it did take some talking into since it was the last day and we didn't leave until 12, but I'm so glad we came! Completely old country and without a doubt the most quaint.
It had just one strip of market shops which was clean and sold everything you'd actually want to buy, without having to rummage. It was a Saturday so I'm assuming that's why they had some sort of carnival going on, but I was so excited to ride the merry go round! There were ponies to ride too! The best part was when we took a lift to the top of a mountain to see the view of the city. Little did we know, this would be the best part of Bergamo! This top had it's own little village! With plenty of pubs too 🙂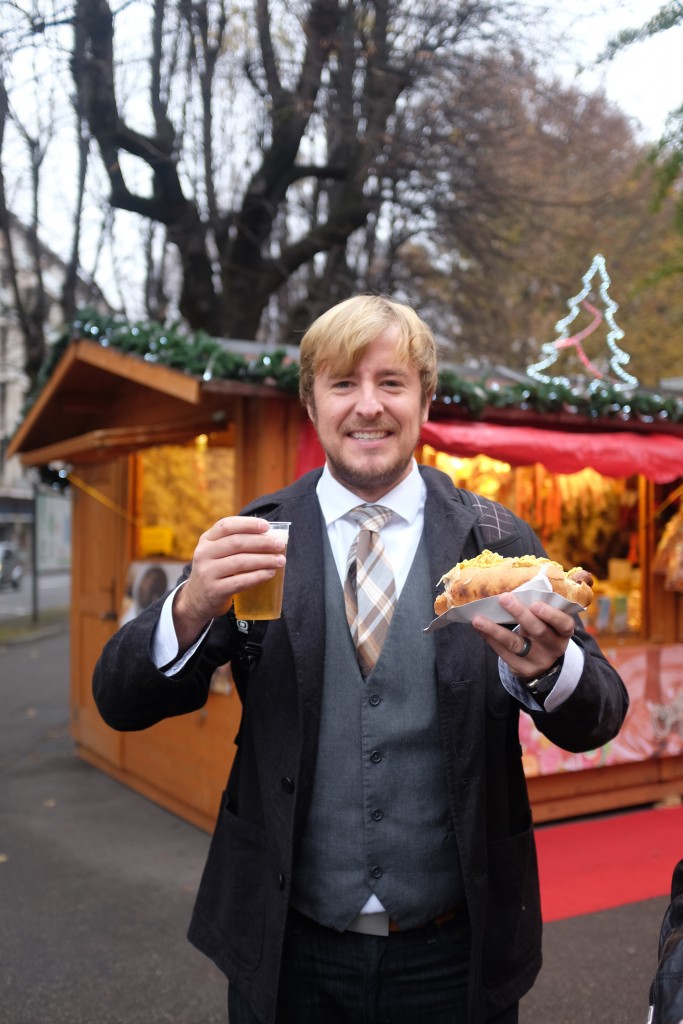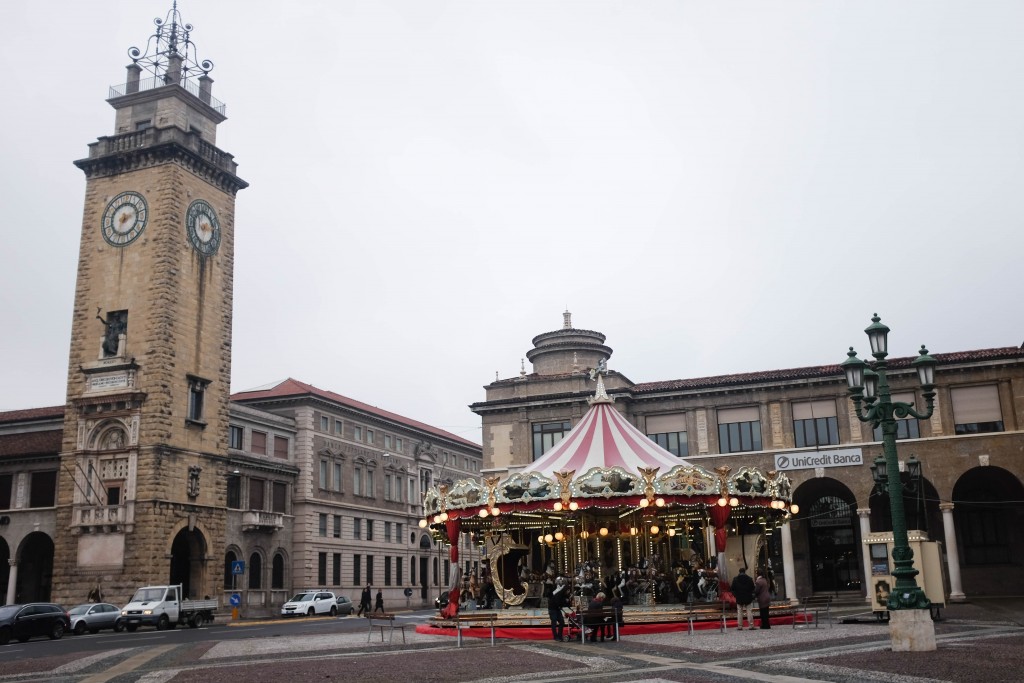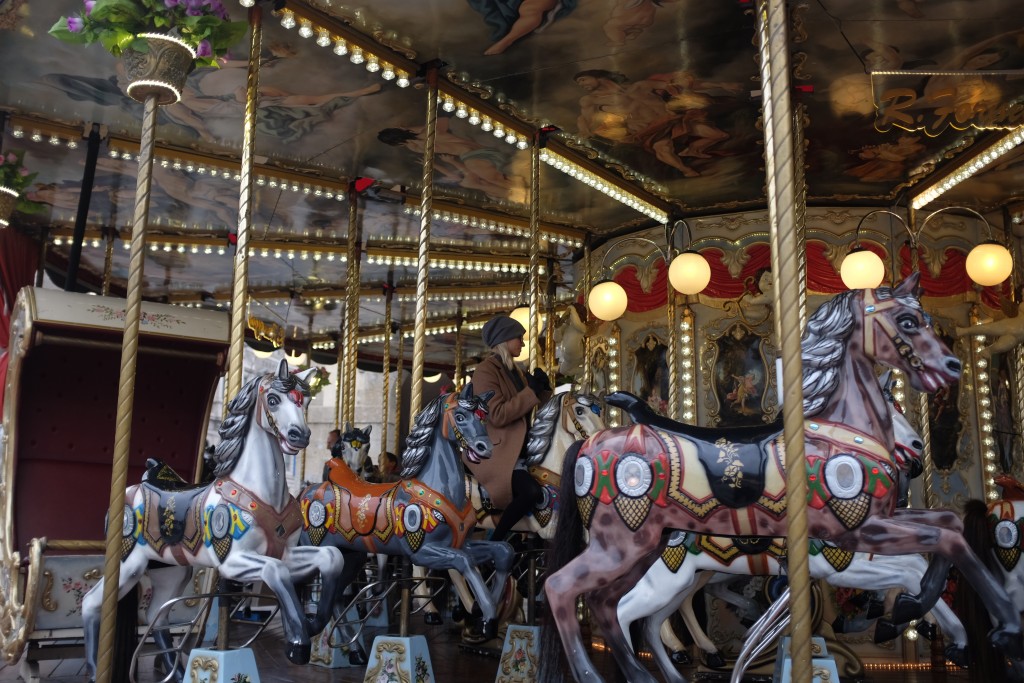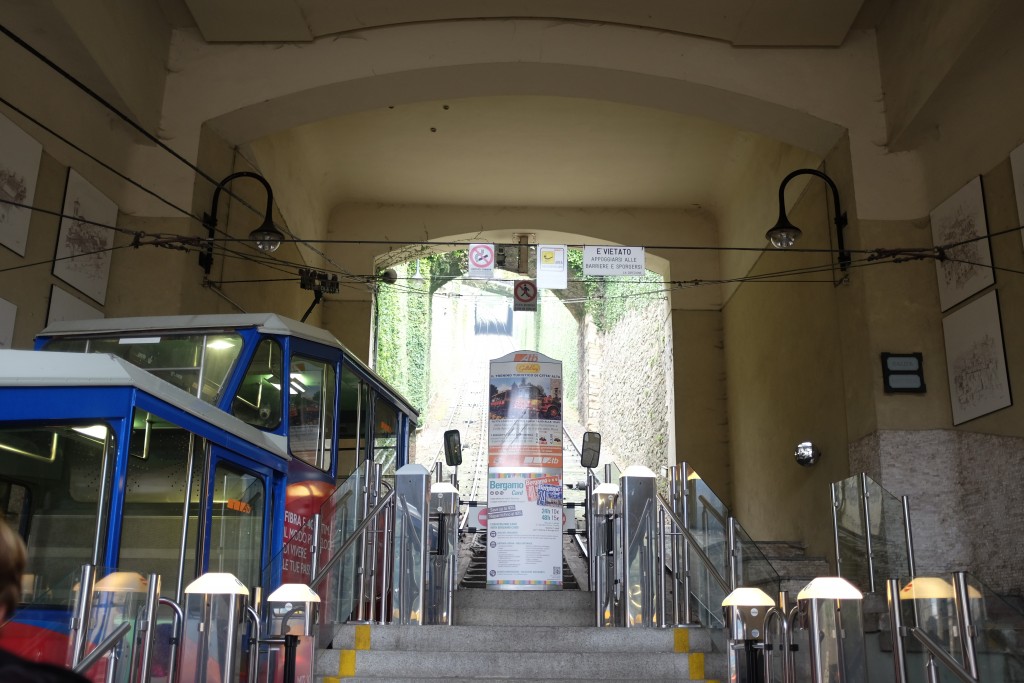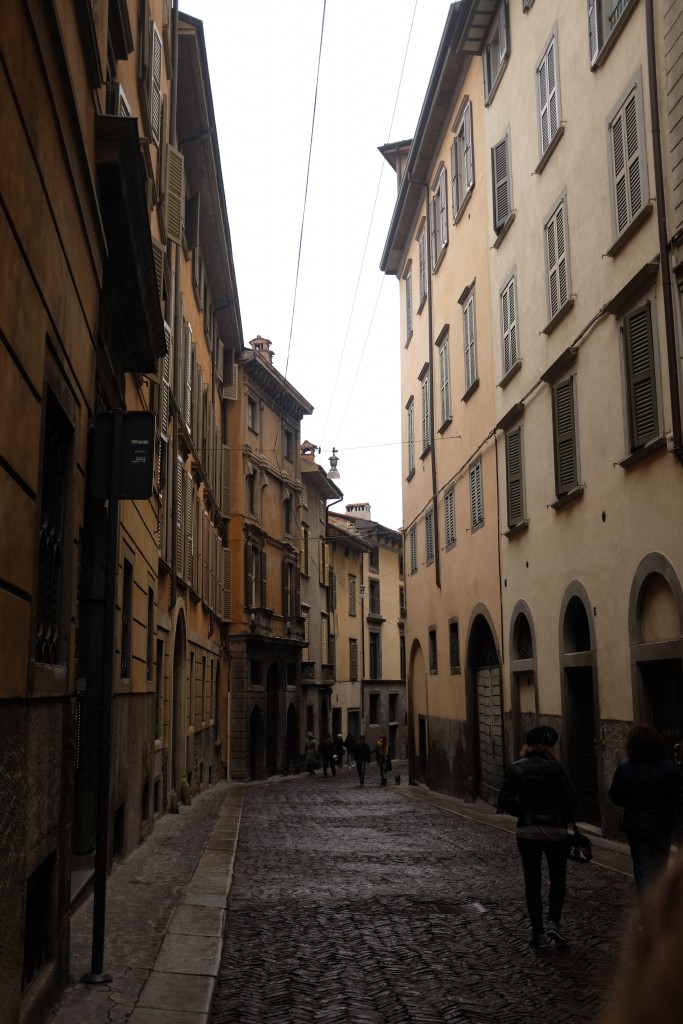 Our hotel was a "Bed" (..cots) & "Breakfast" (..it had vending machines) And really thin walls where we could hear the guest staying on the floor above us.
The location was in a small town called Novate, about 20 minutes outside of Milan. I wouldn't recommend staying outside of the city you plan on spending the majority of your time. The trains shut down at 12:30 so we had to take a taxi back once or twice. And we couldn't just stop by the "hotel" to change for dinner. The place was cute though! My favorite part was the cafe across the street.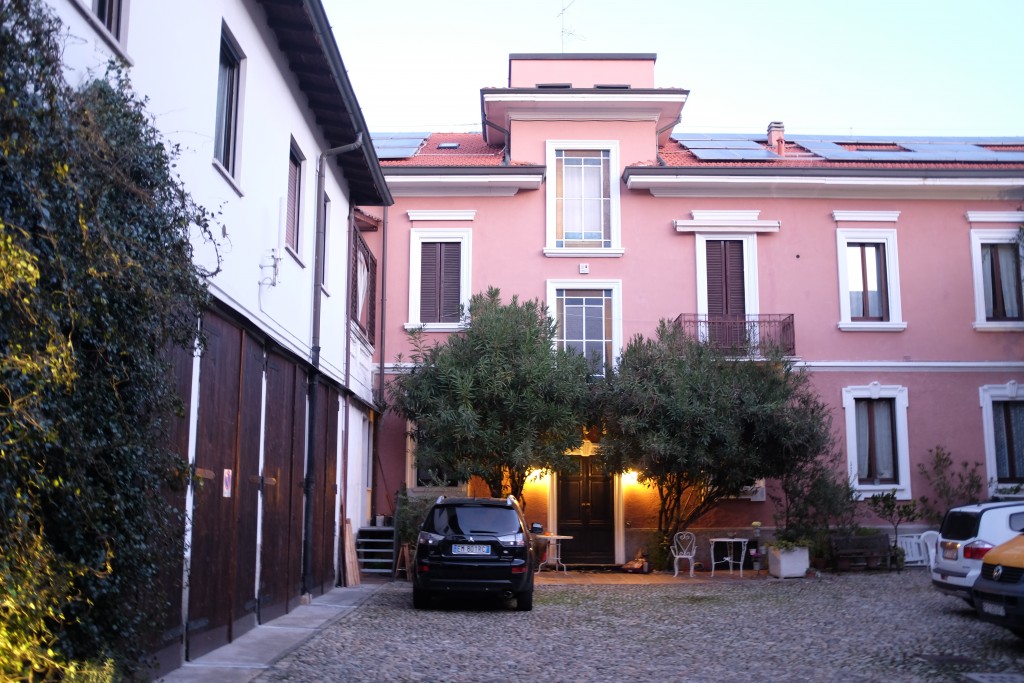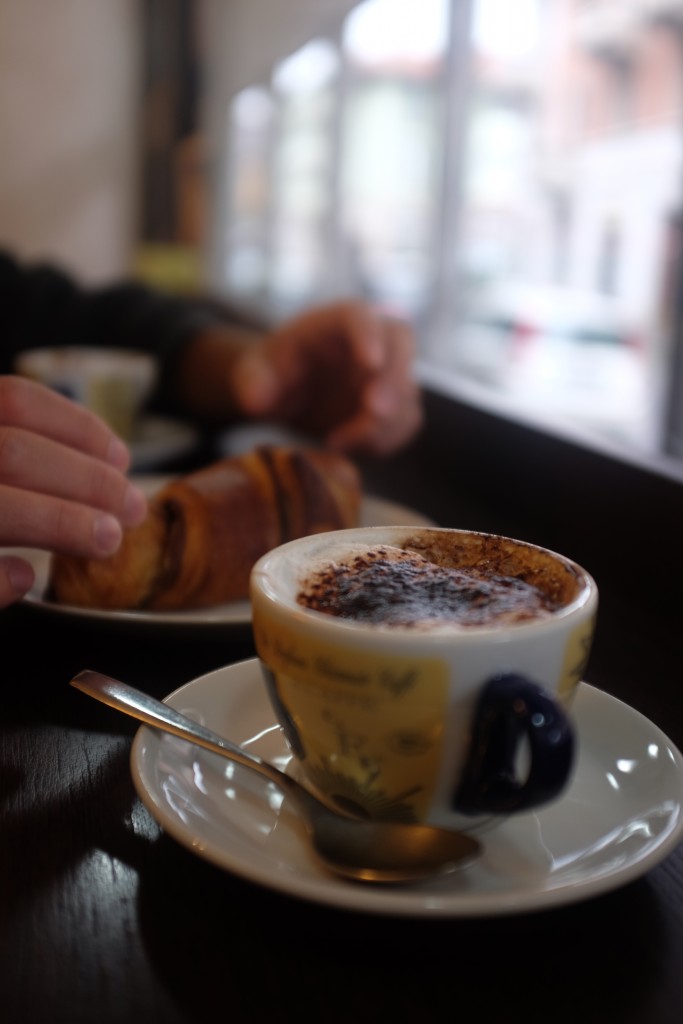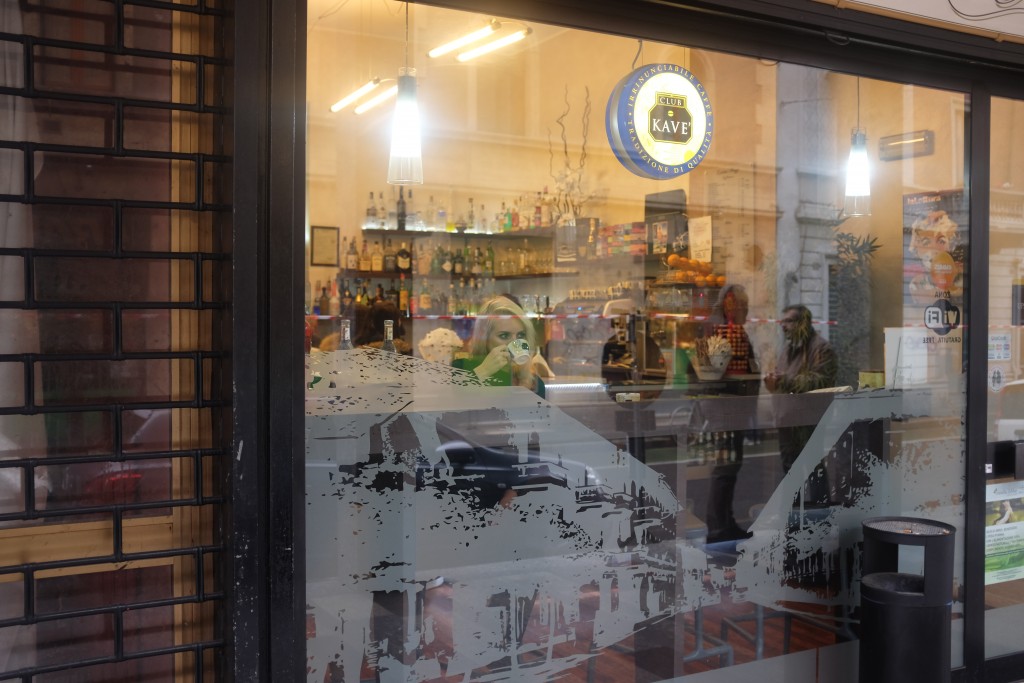 The opera was one of my favorite experiences! I felt like Julia Roberts in Pretty Woman lol I got to dress up in my gorgeous AQ/AQ Cape gown and we went to the Theatre de la Scala. The dress is currently on sale as well as plenty of other beautiful dresses! You guys have to check them out!
So that's our trip to Italy!!! I hope you guys enjoyed the pictures and got a lot from the city breakdowns. Please let me know if you have any questions!
I hope everyone had a wonderful Thanksgiving!!!