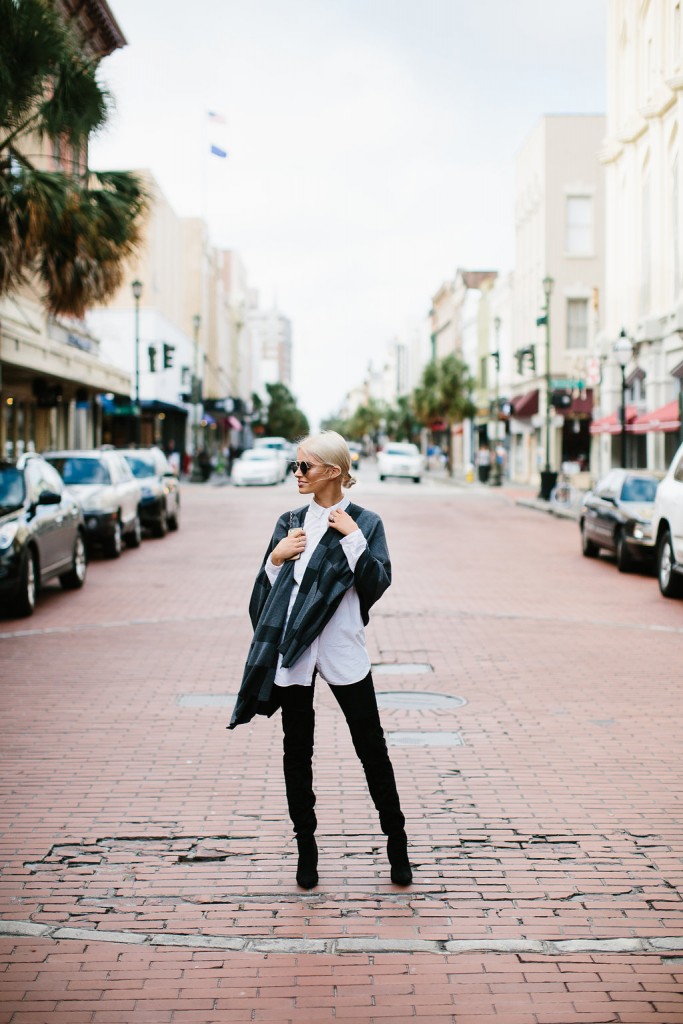 It's that time of year!!! I'm so excited to be filling my closet back up with coats, scarfs and faux furs!!!
I love this wrap from J.McClaughlin. I wore it down in this post, but decided to step it up a notch with this look. I love any excuse to wear my thigh high black suede boots. Can you believe I got them at H&M for only $49?!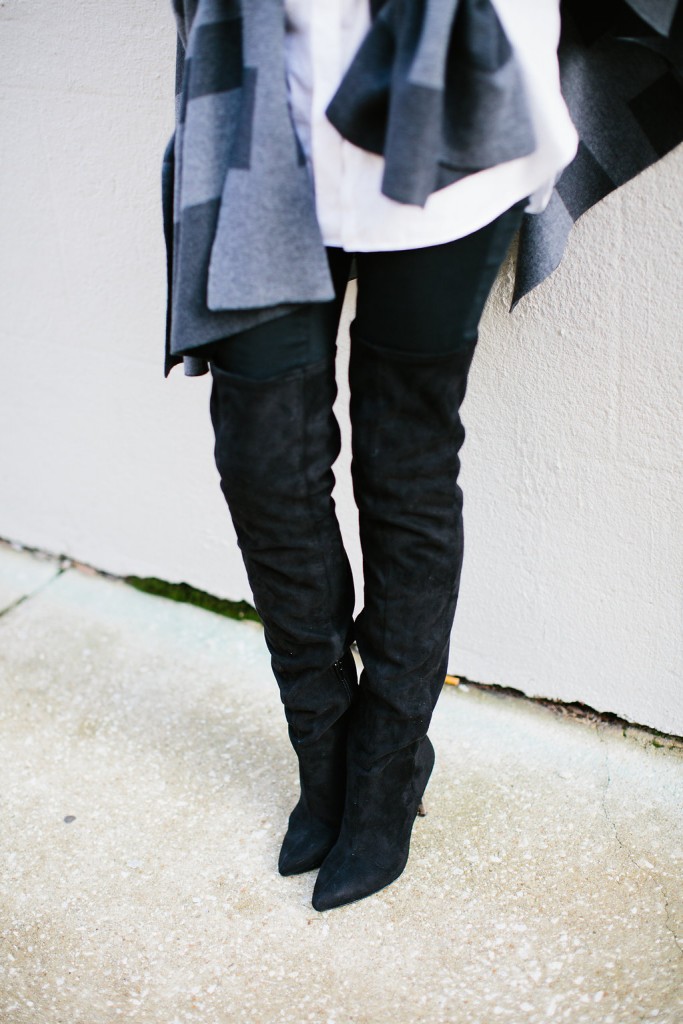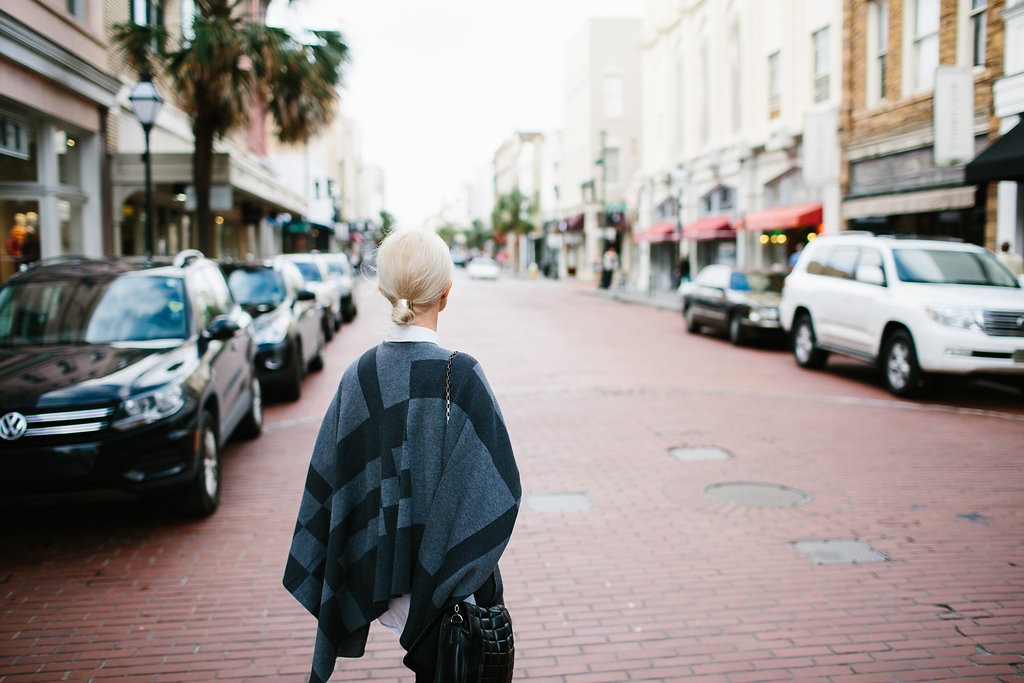 I paired it with my long white button down and Madewell sateen high riser jeans.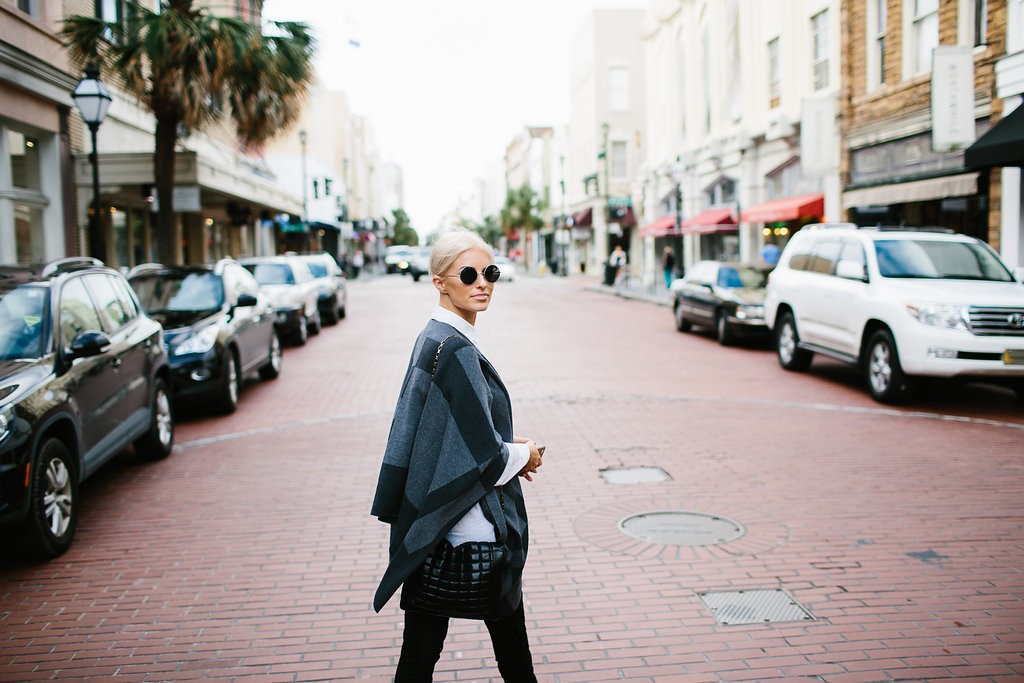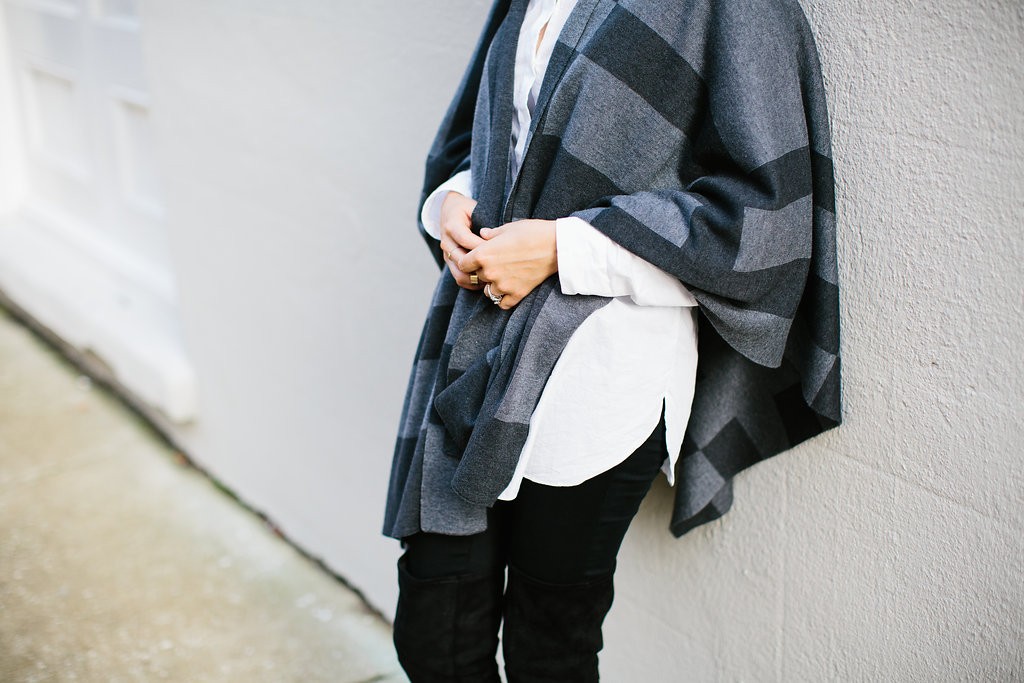 Christmas Wrappings
---

---
Hope everyone is enjoying the holiday season so far! 🙂