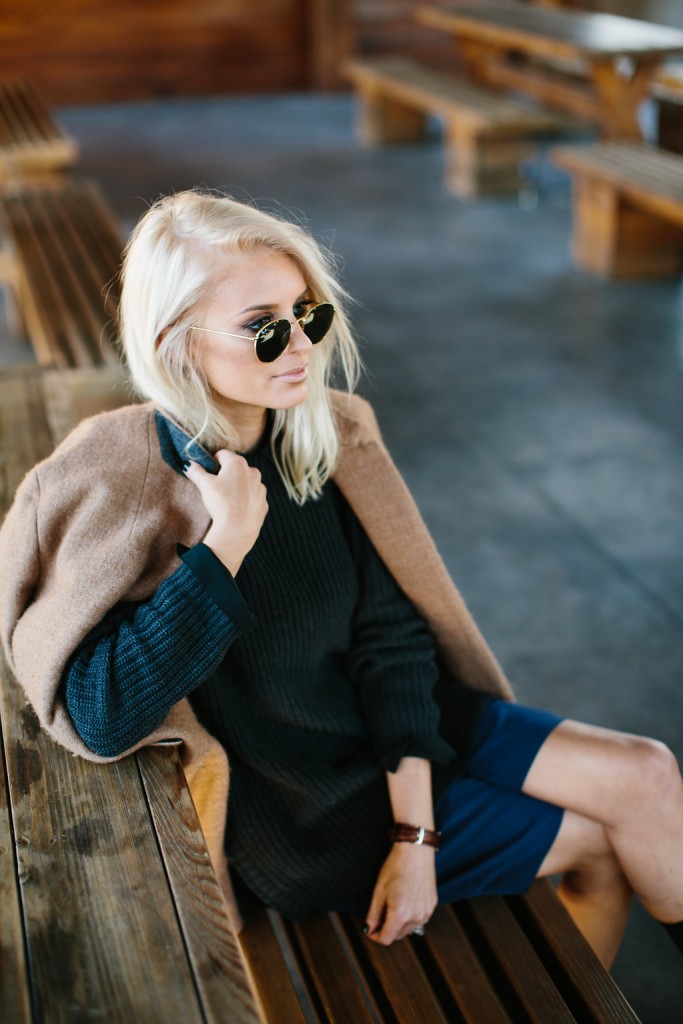 Got my "old man" attire on and I'm ready for a brewski at my favorite pub, Edmund's Oast 🙂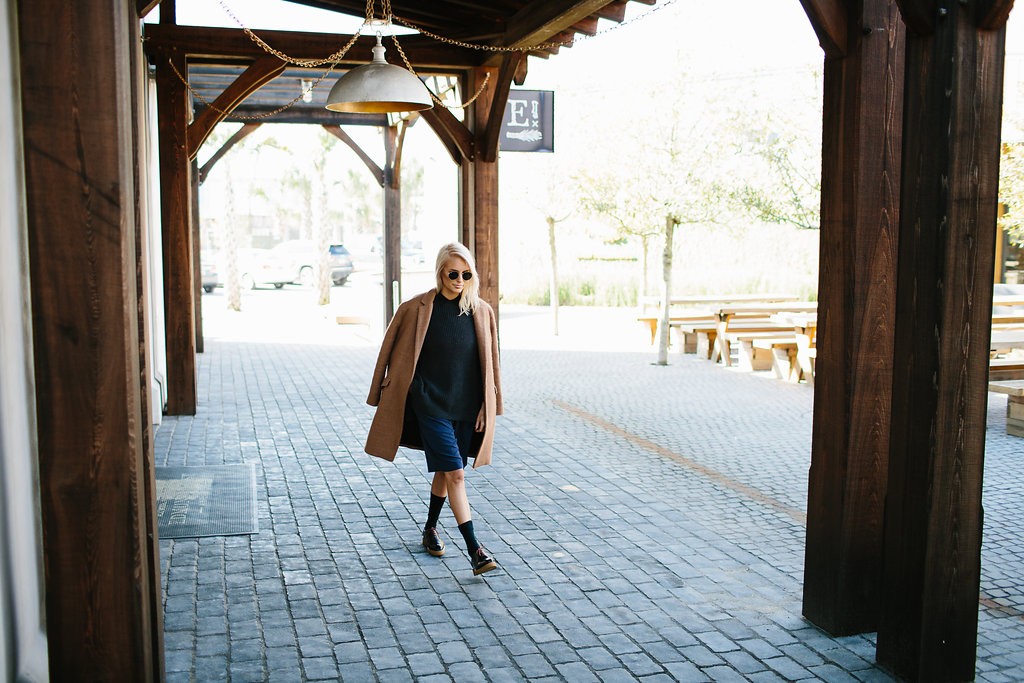 They just put in this outdoor covered seating area not too long ago and I LOVE it! I saw recently that they had a reception there-what a great idea!!!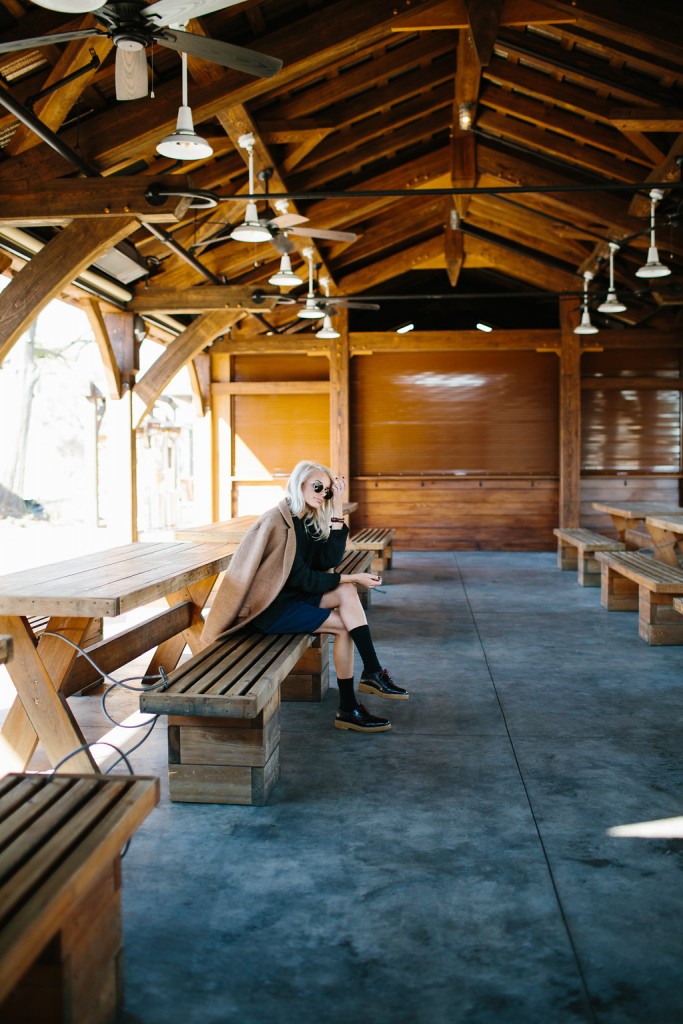 We were so lucky to have been there while the guys were there so we could take pictures of the place inside! Mon-Fri they don't open until 4:30, which makes sense since no one's drinking beer that early… 🙂 But seriously, doesn't this place look incredible?!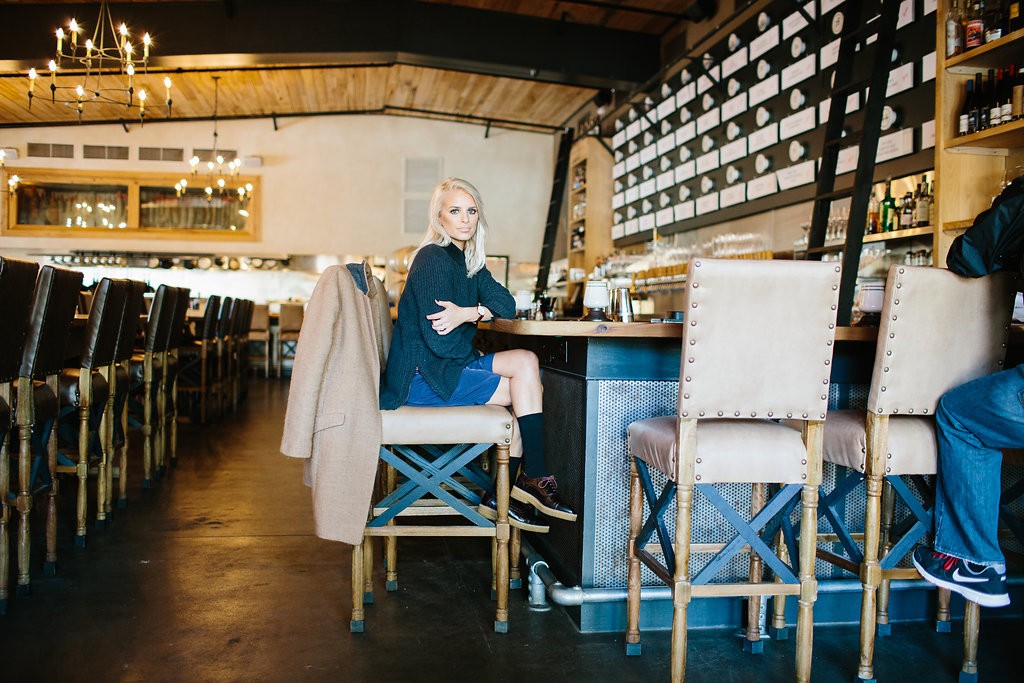 It's hard to see, but behind me (far left) is an open kitchen with a chef's counter and their house cured meat hanging overhead. May not sound like something you'd want to see when you're eating lol But it makes me feel better about what I'm putting in my mouth!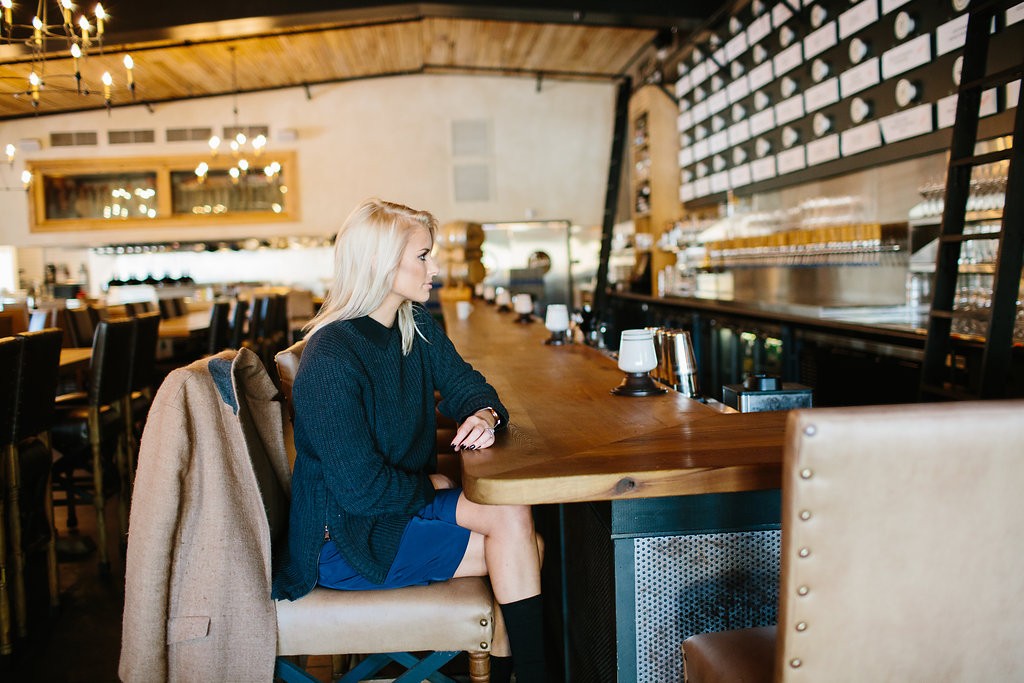 My favorite part is obviously the beer, a lot of which is brewed in-house. They have so many, on draft, to choose from! I've spent $13 on just one sour and it was well worth it.
One of their most popular beers there is the Peanut Butter & Jelly ale. It taste just like the sandwich! The head brewer, Cameron, has said that he made it as a joke and never realized how popular it would become.
I'm so excited to see their downtown freestanding brewery and taproom open up soon! It's expected to happen Fall of this year. The brewery will offer bottles, cans and kegs for retail and wholesale!!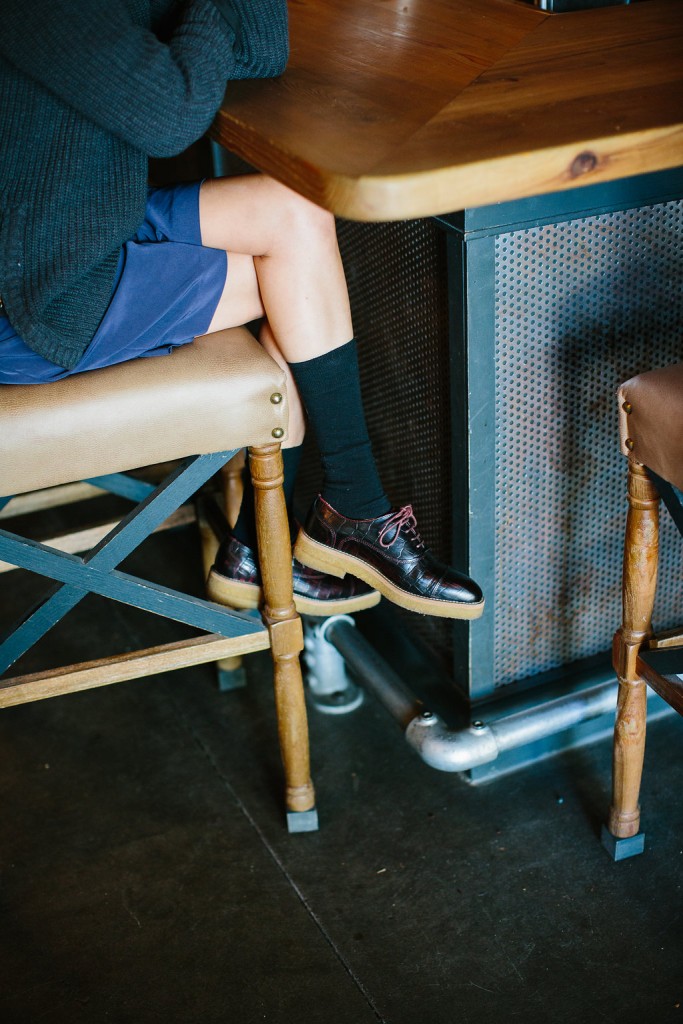 For my look, there were so many things going on here in this outfit, but for some reason I loved it!! Trying to make black, teal, navy, camel AND brown go together, surprisingly wasn't that hard. And I've been so in love with my H&M Croc oxfords! I'm always thinking of unique ways to wear them.
Edmund's Oast
Teal Knit Sweater: Forever 21 *Sale for $10!* (similar, similar) // Navy Satin Dress Shorts: H&M *Sale for $7!* (similar) // Premium Silk Shirt in Black: H&M (Wait to order this-it always goes on sale!) // Black Dress Socks: Target // Crocodile Shoes: H&M (On sale NOW!) // Sunglasses: Rayban
---

---
This is, hands down, my favorite place to go in Charleston. Whether you're wanting to hang out with friends and family, grab a quick bite or beer or even just to have lunch with a co-worker. It's the place you go to celebrate graduations and now weddings!
There's no specific occasion this place is meant for; nor specific demographic. And I think it has a lot to do with how nice and classy of an establishment it is. The service, the food, the atmosphere..it doesn't get much better than Edmund's Oast.
Tip: Make a reservation if you plan to sit down and eat! This place gets pretty busy! (From open to close lol)