DIY Vegas Cake with The Cake Stand!
Have you ever wanted a 3-tier fondant cake for your birthday, but could never afford it?! I always dreamed of a cake like this after watching MTV Sweet 16! Well now you can!! I've teamed up with Lauren and her husband, owners of The Cake Stand, to provide you with a more budget friendly option that can be prepared and ready faster and give you the chance to be creative with the decorations!
The Cake Stand made us a 3-tier fondant cake, with each tier each having a different flavor: top was carrot cake with cream cheese icing, middle was almond cake with raspberry filling and Italian meringue buttercream, bottom was strawberry cake with vanilla buttercream filling and Italian meringue buttercream.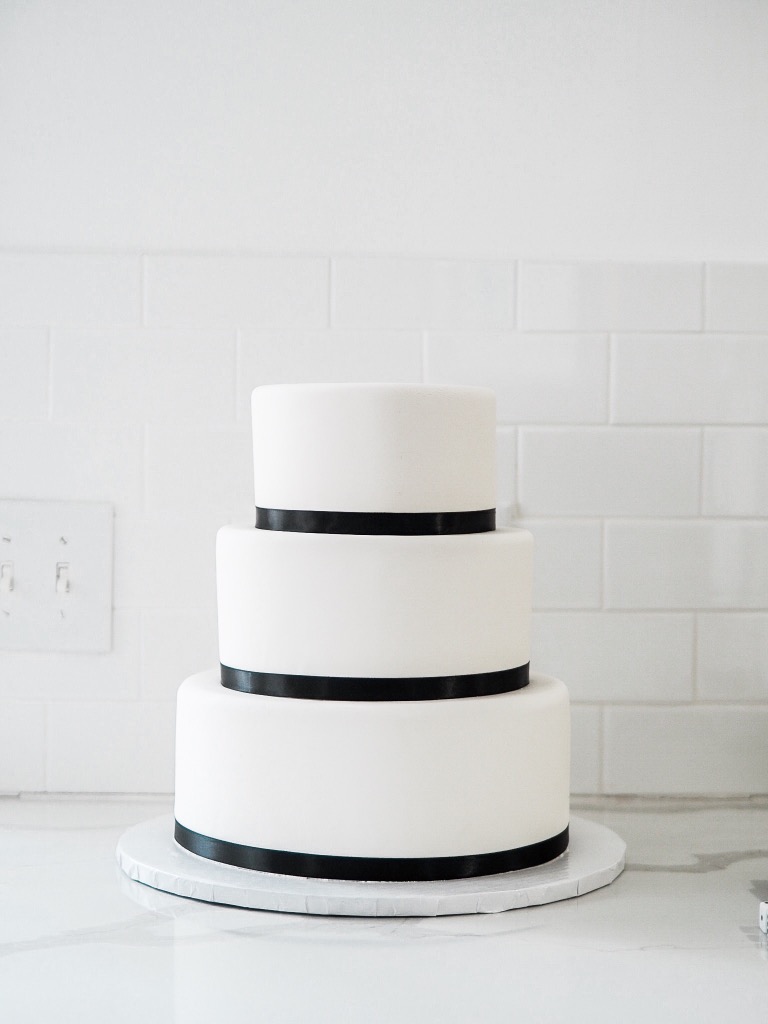 Now all we had to do was decorate! Since I was on a time crunch myself, all the props I used were non-edible pieces (mostly purchased from Walmart!) Lauren already had the black ribbon on the cake so I just attached everything carefully to it with a glue gun (and gluing the pieces together to themselves as well so they didn't move)
The decorating is what takes them the most time, so by doing doing this part yourself is what will save the baker time and you money! 😉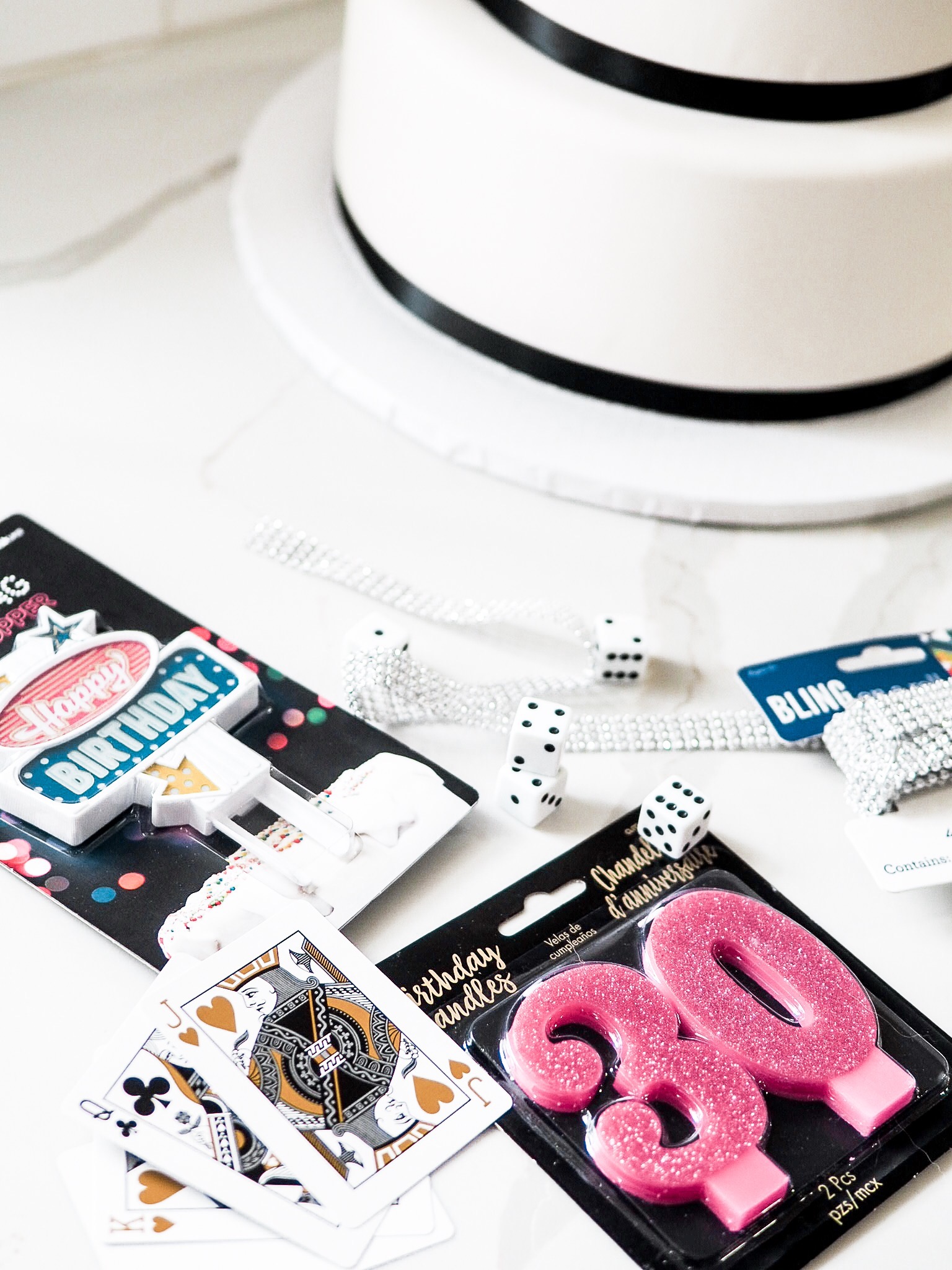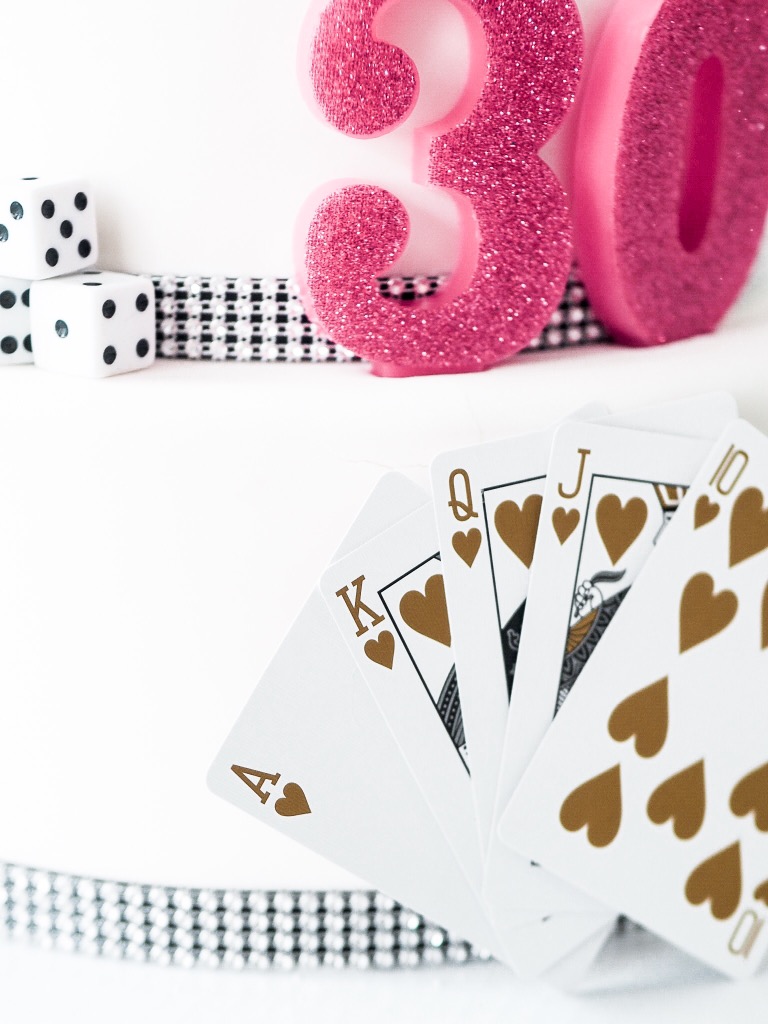 How cute is this light up Vegas sign cake topper?!
Seriously can't thank Lauren and her husband enough for making this happen! It was a dream come true and on top of it, the cake was delicious!!!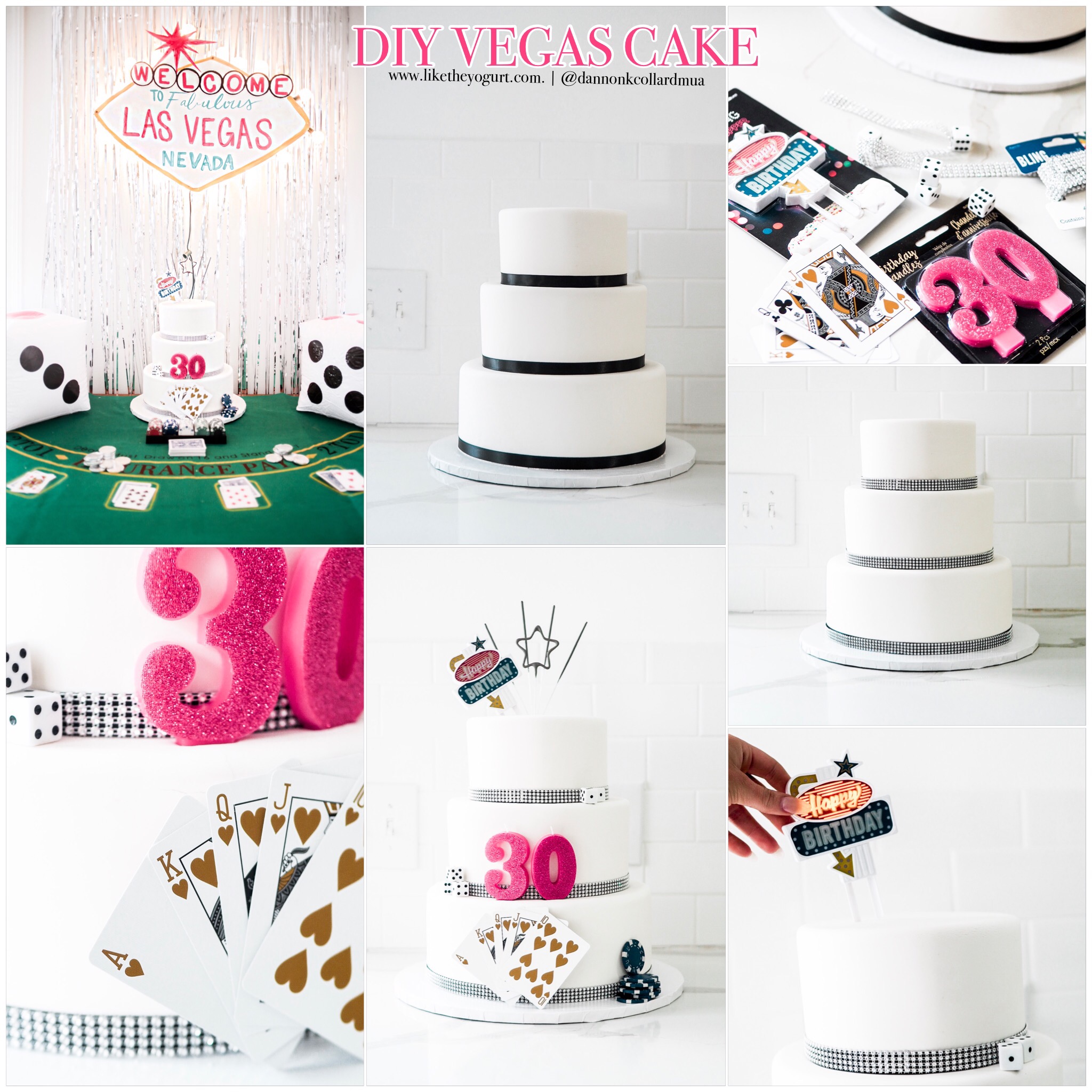 SaveSave