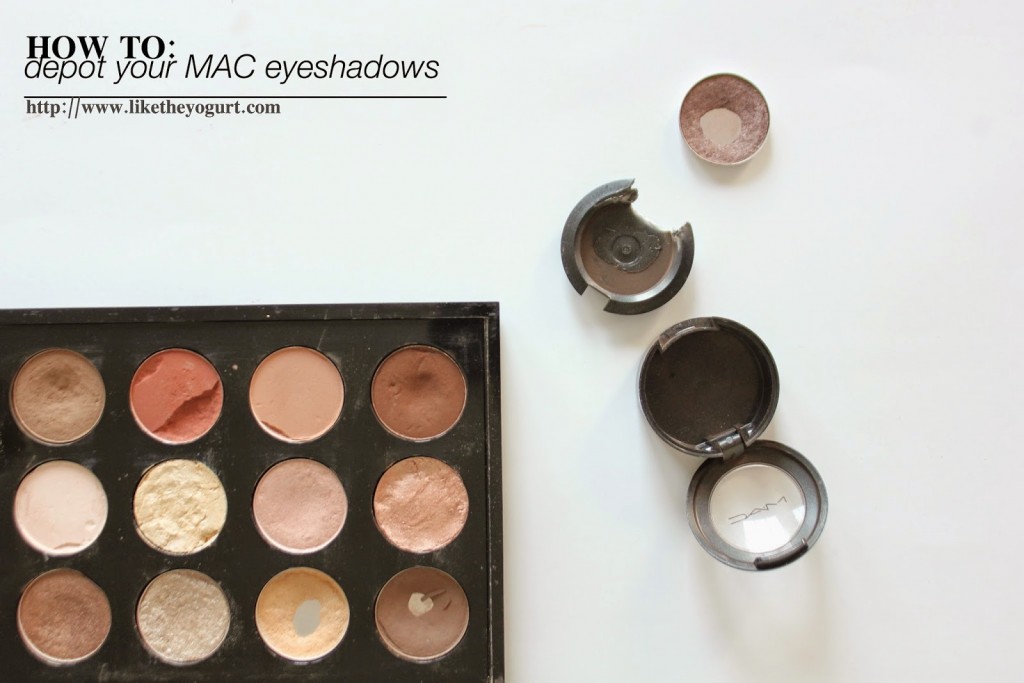 A quick and easy tutorial! You'll be able to make you're own eyeshadow palette
in less then 10 minutes!

1// get your supplies! You'll need:
– wire snippers – needle nose pliers – qtips – alcohol – palette case/inserts – MAC eyeshadows
2// open the eyeshadow case + wedge the needle nose pliers between the pan and the case (there should be a "seam")
3// pull the pan out and make two cuts on each side of the large opening using the wire snippers
4// pull down the "tab", slowly.
5// apply alcohol to the q-tip + allow the alcohol to drip in between the silver pan and black pan holder.. the alcohol with help dissolve the glue and make it easier to pull out.
6// after a minute or 2 pull out the eyeshadow. You may have to wedge the needle nose pliers in between the silver pan and black pan holder. If so, again go slowly!
7// put it in your new eyeshadow palette! 🙂
Let me know what you guys think and if you have any questions! If you would like to see a video. I found this great
YouTube
video that explains the same process 🙂 It's much cheaper to buy just the eyeshadow refills than the ones in the cases, but this is for the ones you had purchased in the past before you got smart 😉 And the actual palette case and insert are SO cheap! Hope everyone has a great weekend!