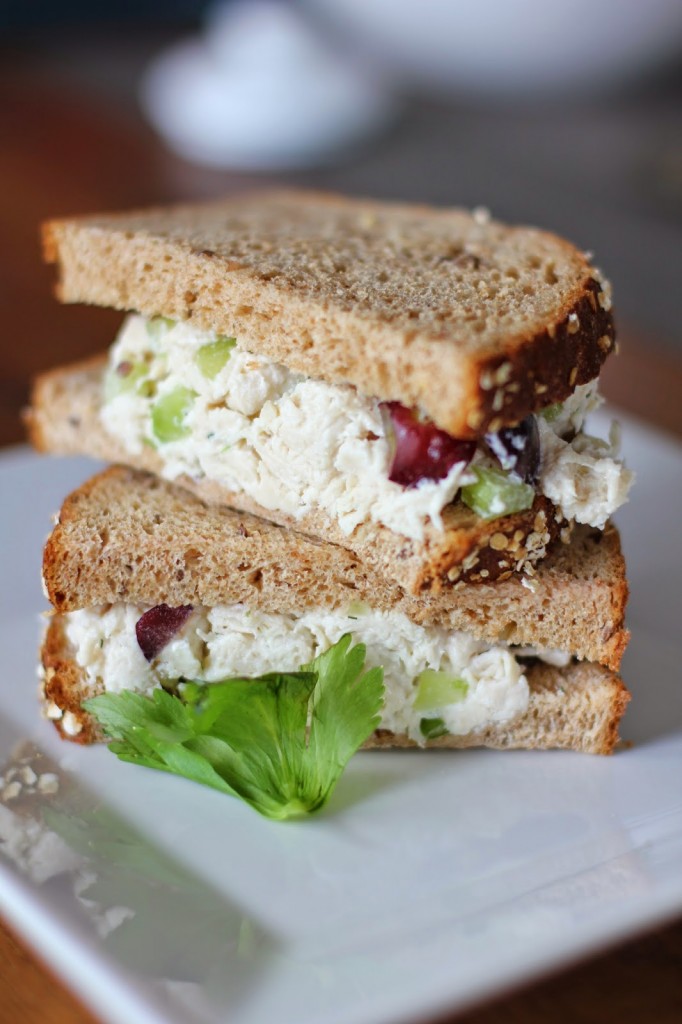 Oh, the beauty of plain greek yogurt…what can't you make with it?!
Ingredients // *updated!
2 boneless chicken breasts, shredded
1/4 cup of plain greek yogurt..I used Dannon of course 😉
2 tbsp of olive oil mayonnaise (just for the taste yogurt can't give you!)
1/2 stalk of celery, minced
1/2 stick of green onion, minced
1/2 tsp of parsley (fresh or seasoning)
1/2 tsp of dill (fresh or seasoning)
1/2 tsp onion powder
1/2 tsp garlic powder
1/2 cup of grapes, chopped
1/4 tsp lemon juice
1/4 tsp mustard
salt and pepper to taste
1 hard boiled egg, mashed (optional)
What do you guys think?!
It's even better when you use/have croissants and top it off with lettuce and tomato!