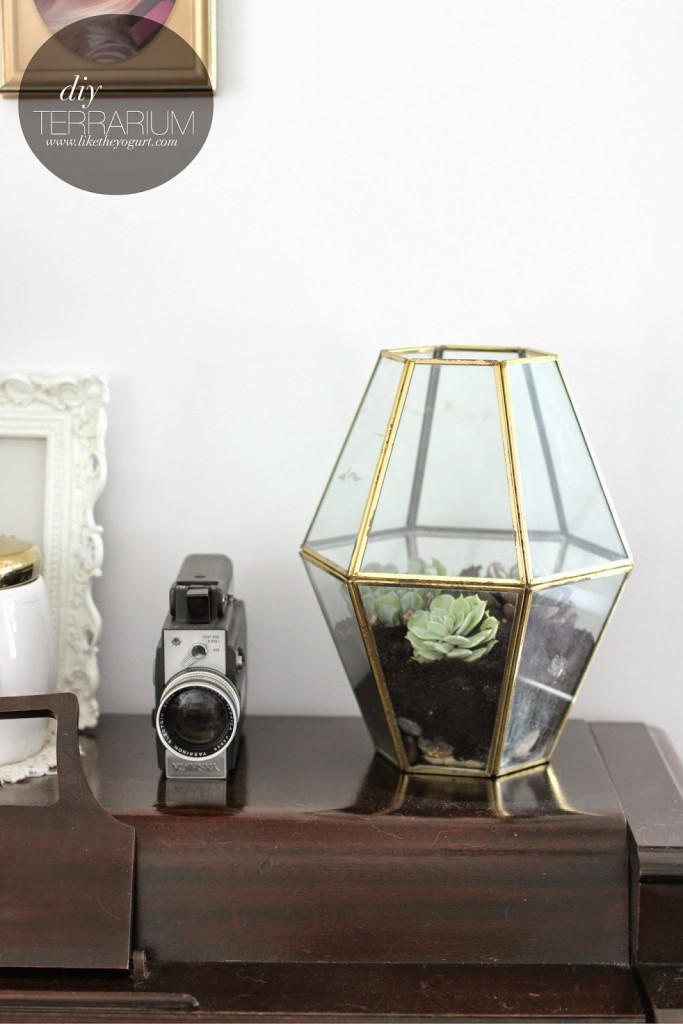 I hope you guys are having a wonderful Columbus day! Since Josh had the day off, we decided we'd make it a DIY day! This one was the easiest to knock off the list so I was able to post it for you immediately, but the other ones will take a little bit of time! We're working on DIY concrete planters, portable projector screen for outside, and lots of other random things lol
I saw a post from one of the hundreds of Instagram users I follow (that's my happy place!) of this terrarium and when I asked where she bought it, she said it was an old light fixture! I couldn't believe it! I will be on the hunt finding her name for you guys, since this genius idea was not mine at all! And I had no idea that I would actually find something similar or even at the $5 price I paid for it!! But since I did, I just had to do a b&a/blog post about this DIY terrarium. Enjoy! 😉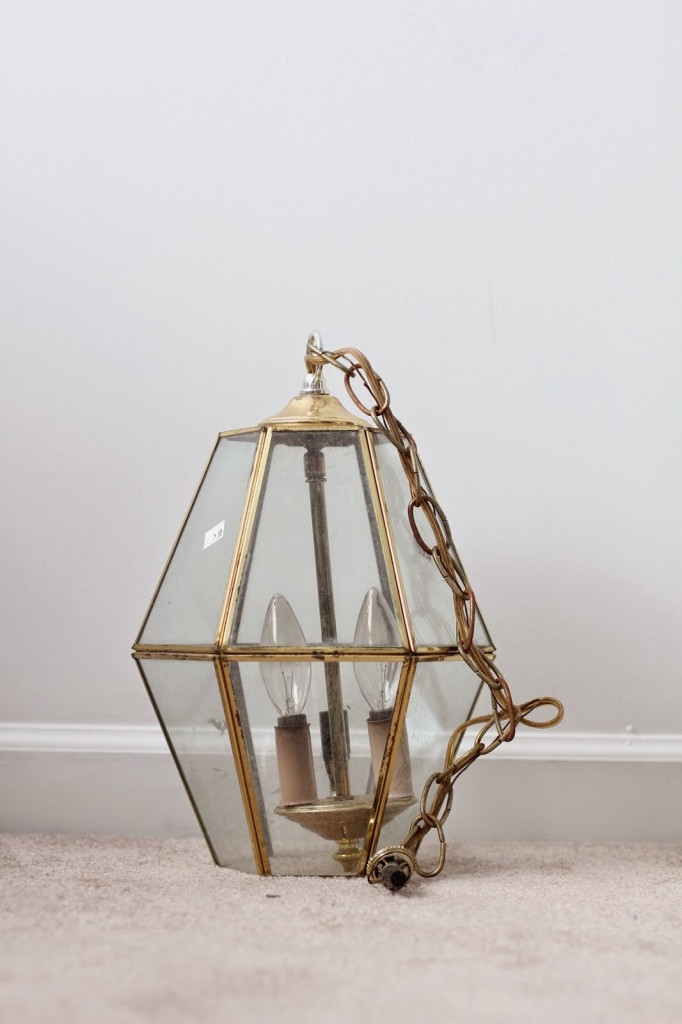 $5 light pendant from local Habitat from Humanity Restore It shop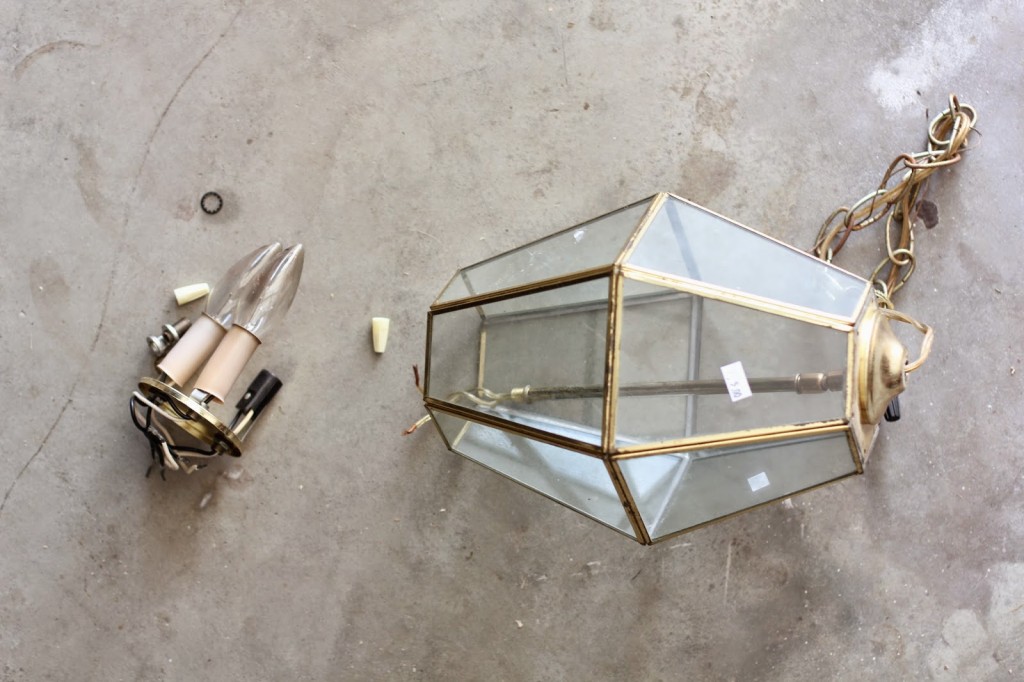 Unscrew all the components & clean the outside and inside of pendant with Windex.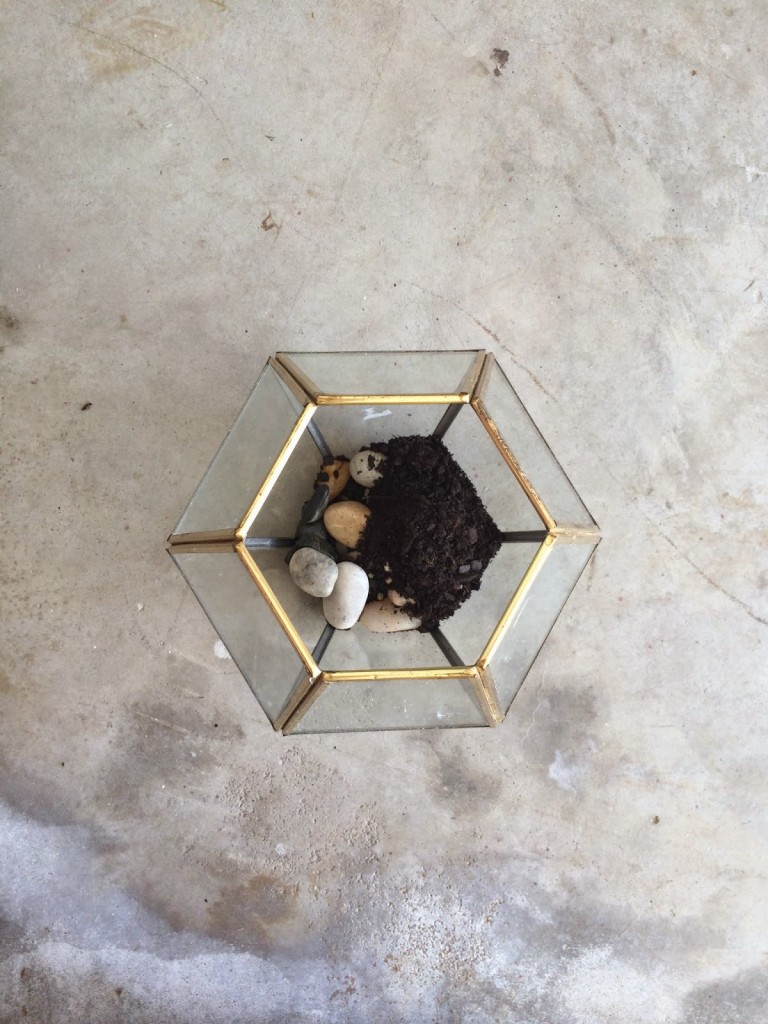 Fill bottom with a layer of rocks so that the soil isn't falling through any holes!
After you add the potting mix, tuck your plants in! I snagged these little guys from Walmart for $2 each! And there you have it!