GUESS WHO!?!?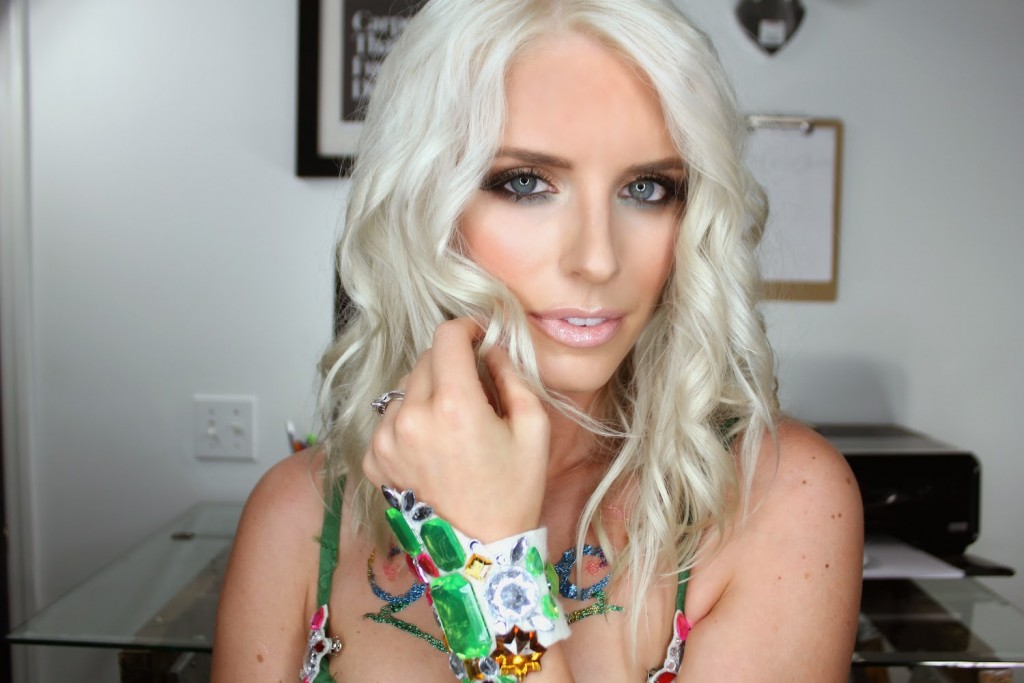 It's Britney B****! 😉
So for some reason, I wasn't into the Halloween spirit this year until I randomly decided to be the Princess of Pop. I have been on a Britney Spears kick, more than I've ever been since she first came out, as well as knocking things off my bucket list…Two of the things I've been working on is a learning how to do a split (it's SO hard!) and learning a full dance choreographed routine. I used to dance, be in musical theatre and show choir in high school, but I've always wanted to "Britney" dance 🙂 (And it is a KILLER workout I must say!) And that's when I decided I was going to dress up as her for Halloween.
I've attached pictures of what I used to make the costume below, along with some instructions, as well as a YouTube tutorial! Yep, finally have gotten back into those. They just take SOOOO long to make :/
But I hope you guys have a fun and safe Halloween and eat lots of candy!!
Be sure to check out my
Instagram
for more pictures of the complete look! MWUHAHAHA
Inspiration //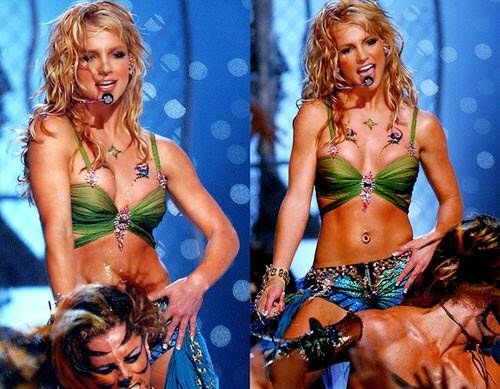 Costume //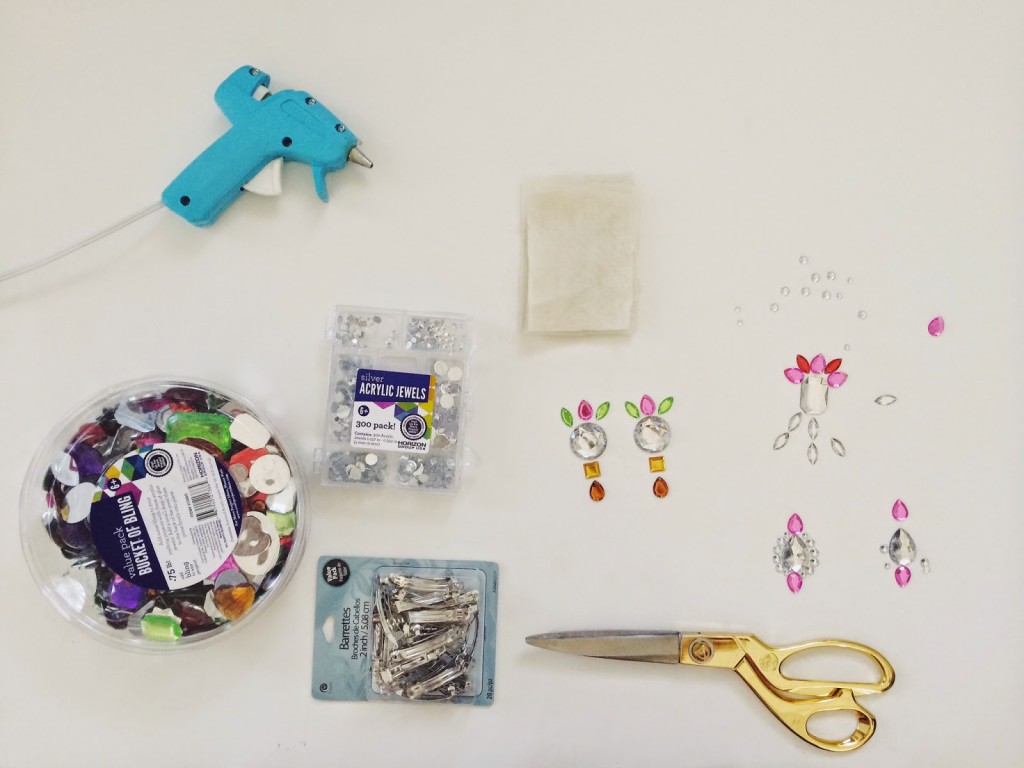 (all supplies were from walmart!)
Attach jewels to felt with glue cut. Then cut the felt around the jewels so that you can't see it. Hot glue clips, safety pins or old earrings to the backs of them to secure on your costume.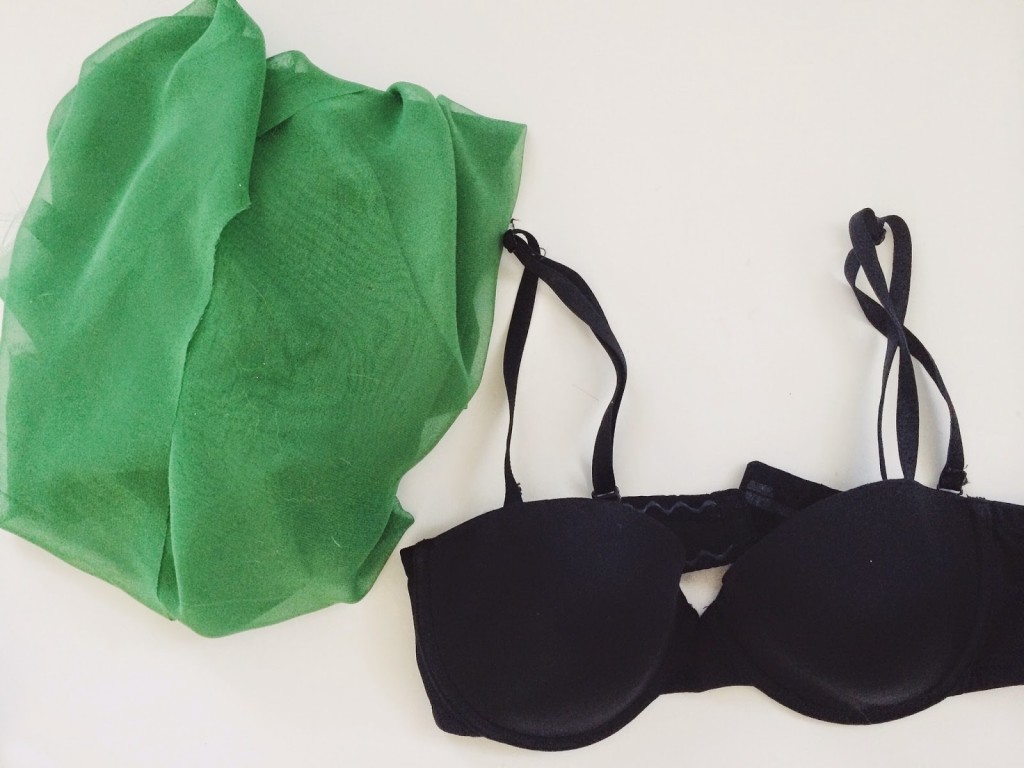 1 yard of green chiffon fabric from Joann's
Lay out the fabric and cut 2 1.5 ft pieces length wise. Fold hot dog style. Hot glue, sew or pin each piece, either end of the fabric, to each end of the cups (were the boning should be-connecting to the back straps). You should have a "train" of fabric which you'll then lay across each cup to where they meet in the middle. Make sure the cups are covered completely from top to bottom. Secure using the middle jewel clip. The excess fabric is now criss-cross so you can tie it around your waist.
We the left over fabric (should have 1/4 of a ft left). Cut that fabric in half and secure each end to where the back straps begin. I folded the fabric around the back strap and hot glued the fabric at the base (where we glued the fabric at the cups). Make sure you don't hot glue the bra so that the strap can stretch and leave room to clasp without the excess fabric getting in the way. Now you'll be able to tie that "train" together.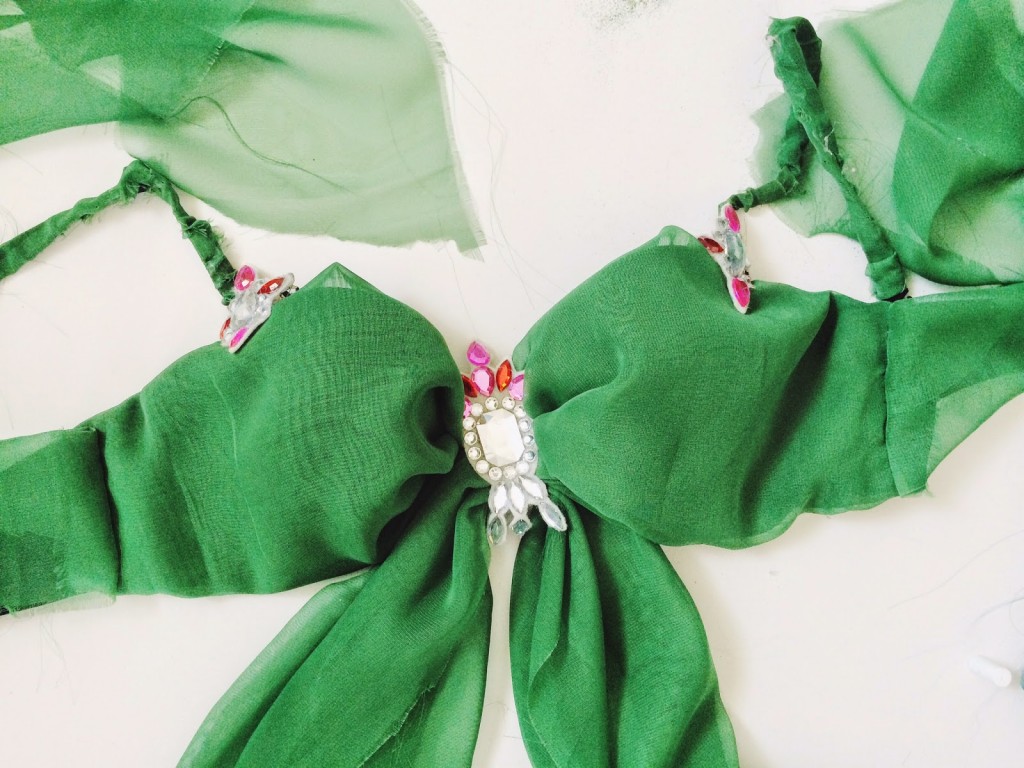 *Since I ran out of fabric, I cut about a 1/4 of an inch each end of 2 trains, folded and hot glued the fabric together around both bra straps. Now you can attach the jewel clip ons.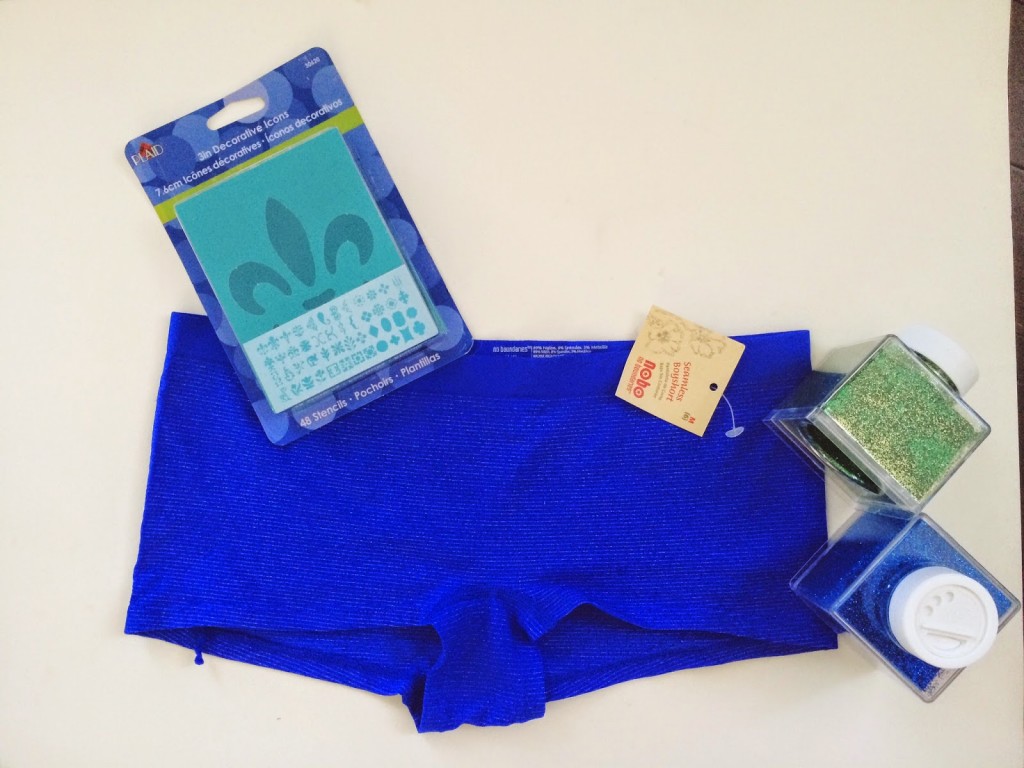 Spandex shorts/ boy short underwear/or cut leggings for the bottom
Green and Blue glitter and stencils (all from Walmart)
If you can freehand a "butterfly" shape, do that using fabric glue. If not, use the stencils that you bought for your tulle. Next poor the glitter on top and let dry.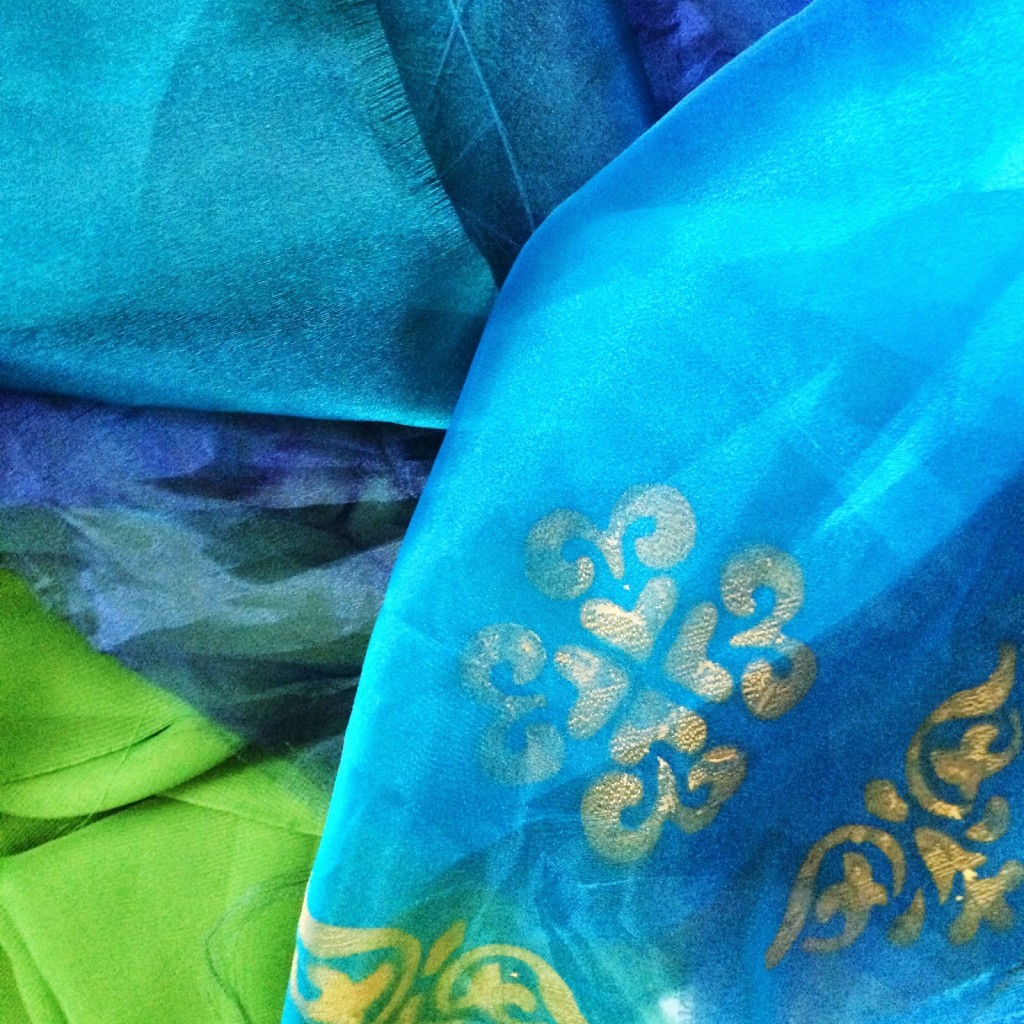 By a few 1/4 yard of tulle in a variety of blues (I purchased them at Joann's)
Place the stencils at the ends of the fabric and spray them with gold metallic spray paint. Don't worry if the paint sprays over the stencil onto the fabric-it's just Halloween 😉
Secure them to the bottoms with safety pins!
Sorry for the rough instructions, but I'm rushing to get this post up to you guys! lol
Hair //
Using a 1/2 inch flat iron, tight curl some hair strands at the root/base of your part.
Then take some other strands, keep them random and sparse, and give them loose waves.
Leave most of your hair straight and stringy (like in her music video)
Tip: Add a good amount of Olive Oil sheen spray to your hair and body for that sweat/sexy look 😉
Makeup //