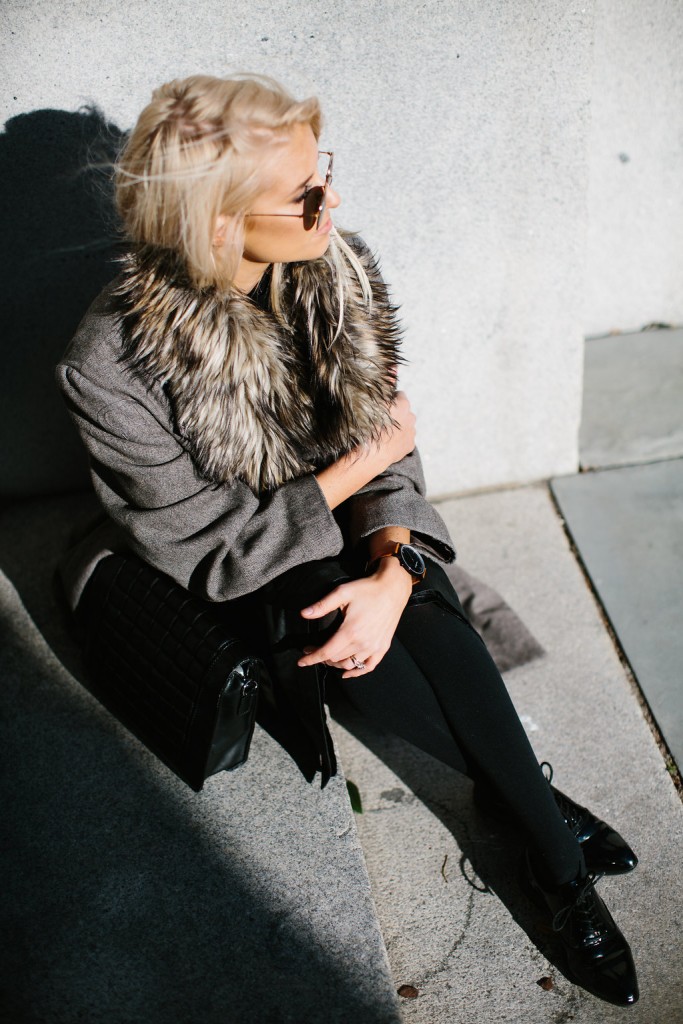 It's New York Fashion Week!! Even though I wasn't able to attend, that didn't stop me from pretending I was there 😉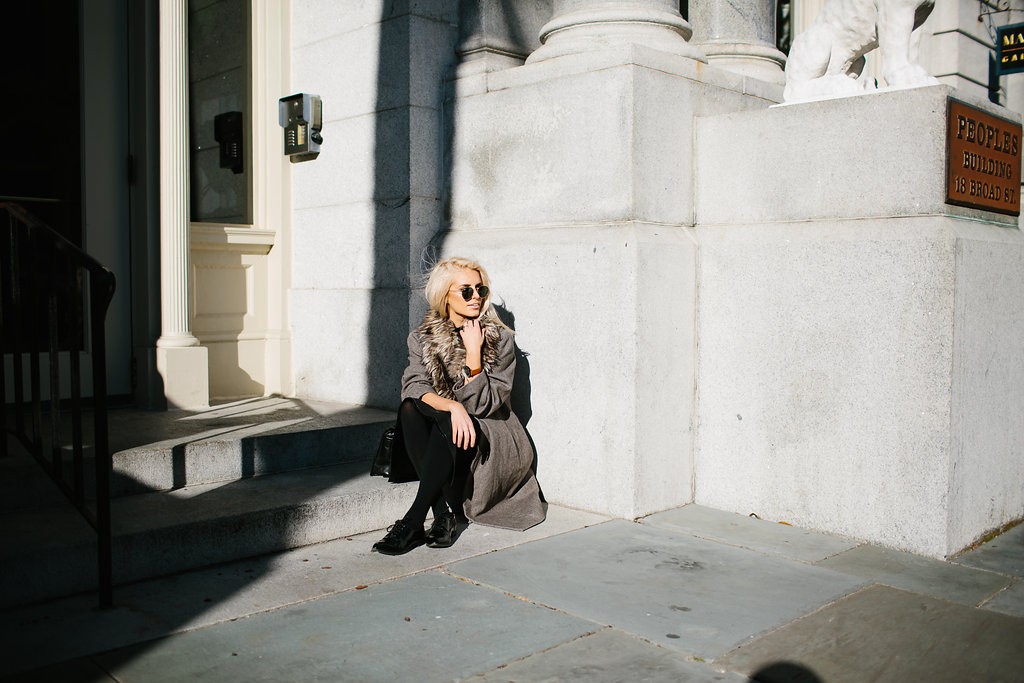 Just ignore those palmetto trees in the background…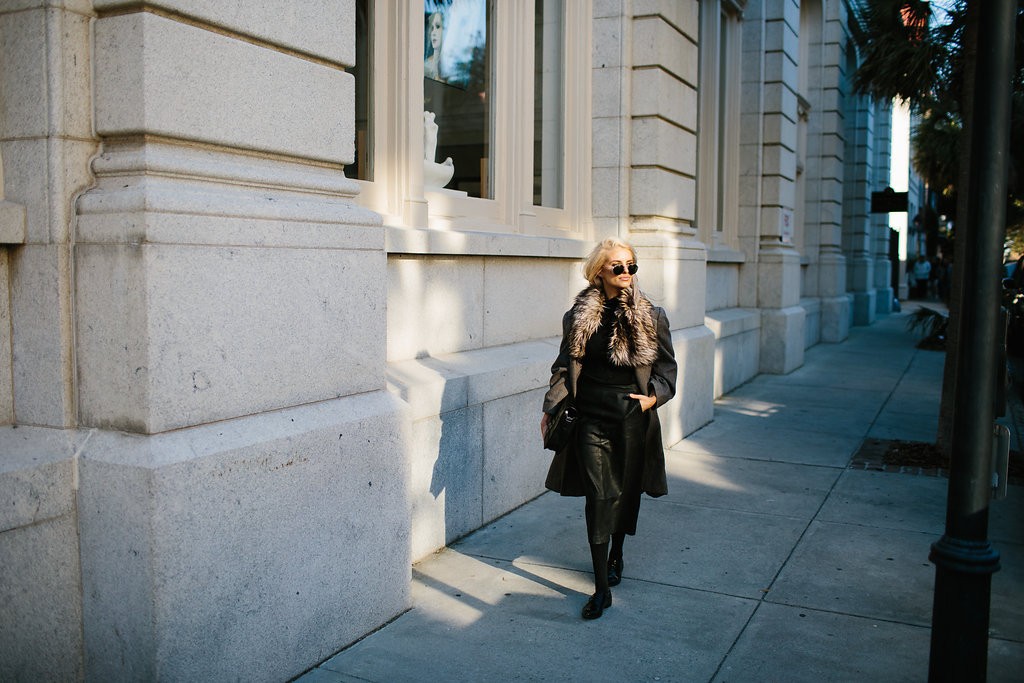 If you follow me on Instagram,  you probably saw the teaser I posted yesterday of what's to come this week on the blog! I'll be featuring all the trends I noticed (from stalking peoples Instagrams lol) on the runway!
Thread Etiquette
watch: Thread Etiquette // long wool grey coat: thrifted $7 (similar) // genuine leather high waist pencil skirt: ASOS *Sale for $70 (similar, similar) // tights: Target $5 // black oxfords: Forever 21 $24 // faux fur stole: DIY (similar) // quilted purse: Target (similar)
First, I want to introduce you to my new watch from Thread Etiquette! They are my new favorite watch company! I'm pretty sure watches to me are like shoes to somebody else- I just can't have enough of them!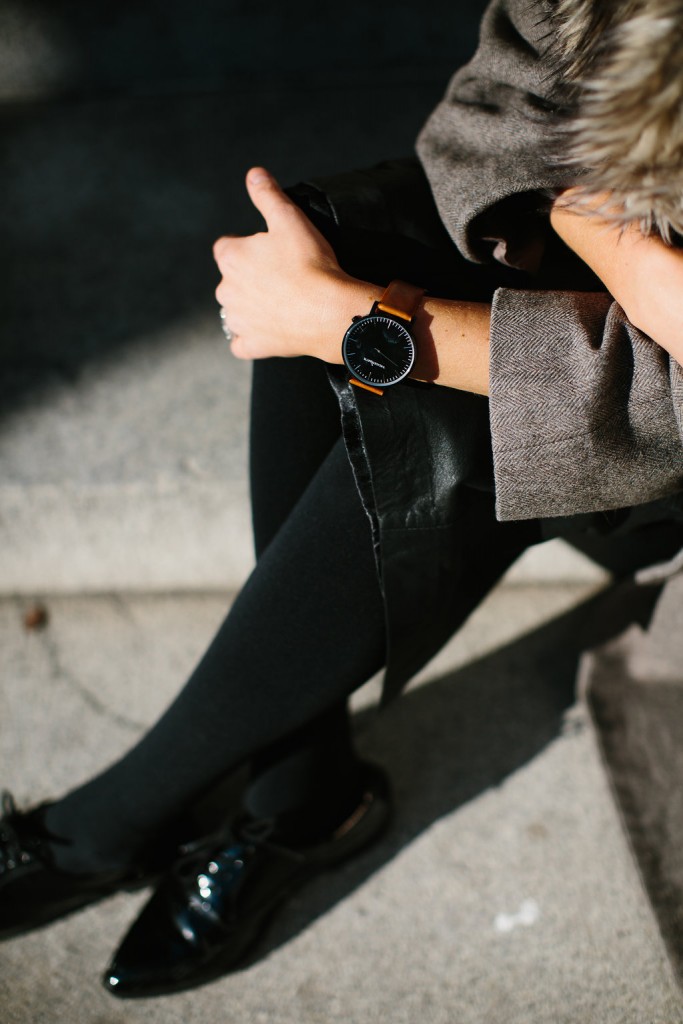 I love the black face and brown leather band combo. And what's even better is the watch is unisex so you can share it with your man..or vise versa!!
I've picked out a few of my favorites for you guys. They are priced at only $95!! (..I've spent $200 before on a watch :X)
---
---
I'm still obsessing over Michael Kors AW15. He was a huge inspiration for most of the looks, including this one, we shot for this week. A huge trend I noticed from this fashion week was the faux fur stole.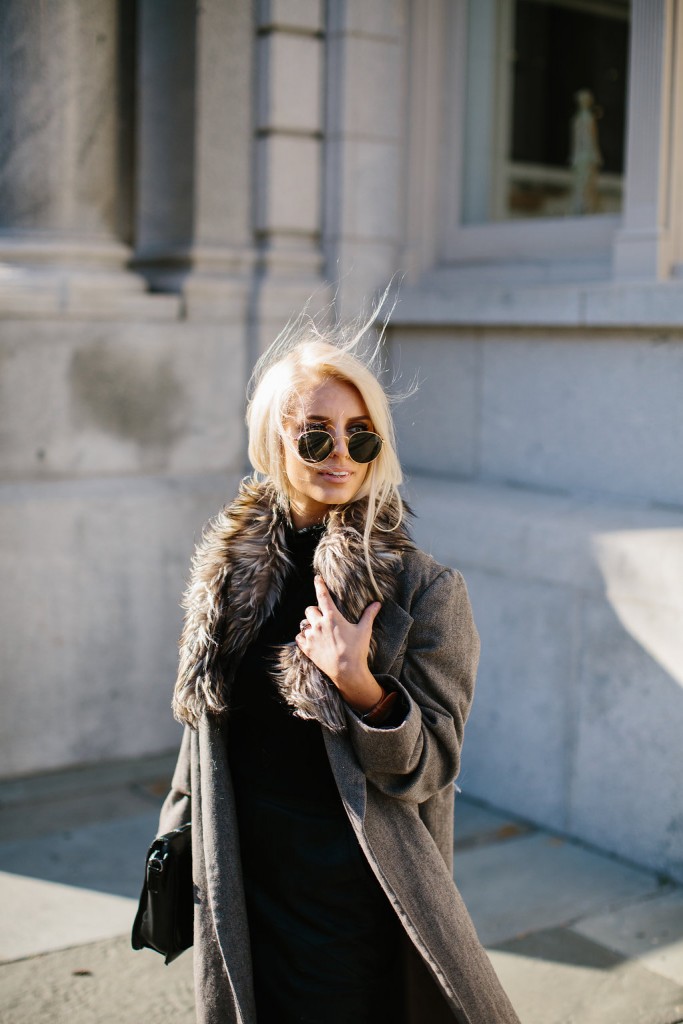 I actually made this one from an old faux fur vest I had! Yep, just cut it up and clued the one side shut haha I've also seen faux fur at the fabric stores and hobby lobby so maybe I'll do a tutorial for you guys on that!!
---

---