Anyone else ever feel like a room is never finished? That's why I've been so behind on sharing my "babe cave" office.
This weekend I managed to start and complete a project in that room (did you see the panel moulding project on my Instagram stories?!) and it has me inspired to complete the space!! Here's what I've got so far…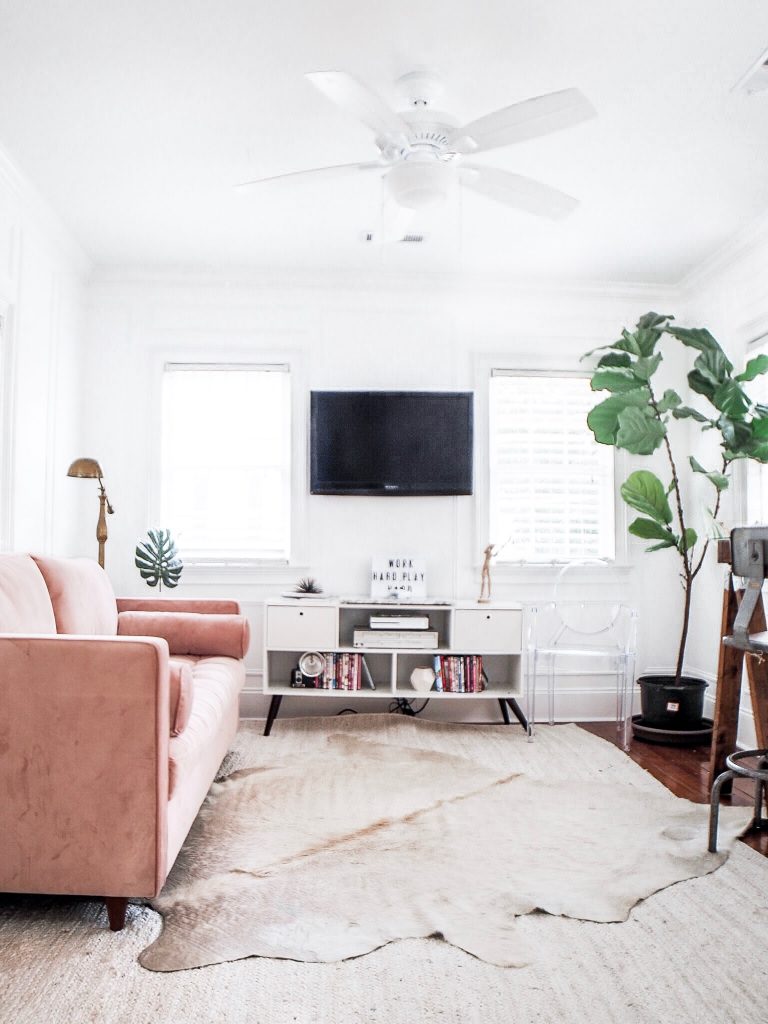 faux fiddle leaf stem // cow hide rug // jute rug $179 9×12 // briar sleeper sofa // media console // ghost chair // gold floor lamp // marble gold table lamp (similar) // pink neon sign
Per usual, I take forever "accessorizing"! I'm not good at this when it comes to my outfits..and room decor is no exception. I really like to save picking those pieces while I'm traveling or thrifting. I don't like buying them just for the sake of filling the space-I like pieces to have stories and history behind them.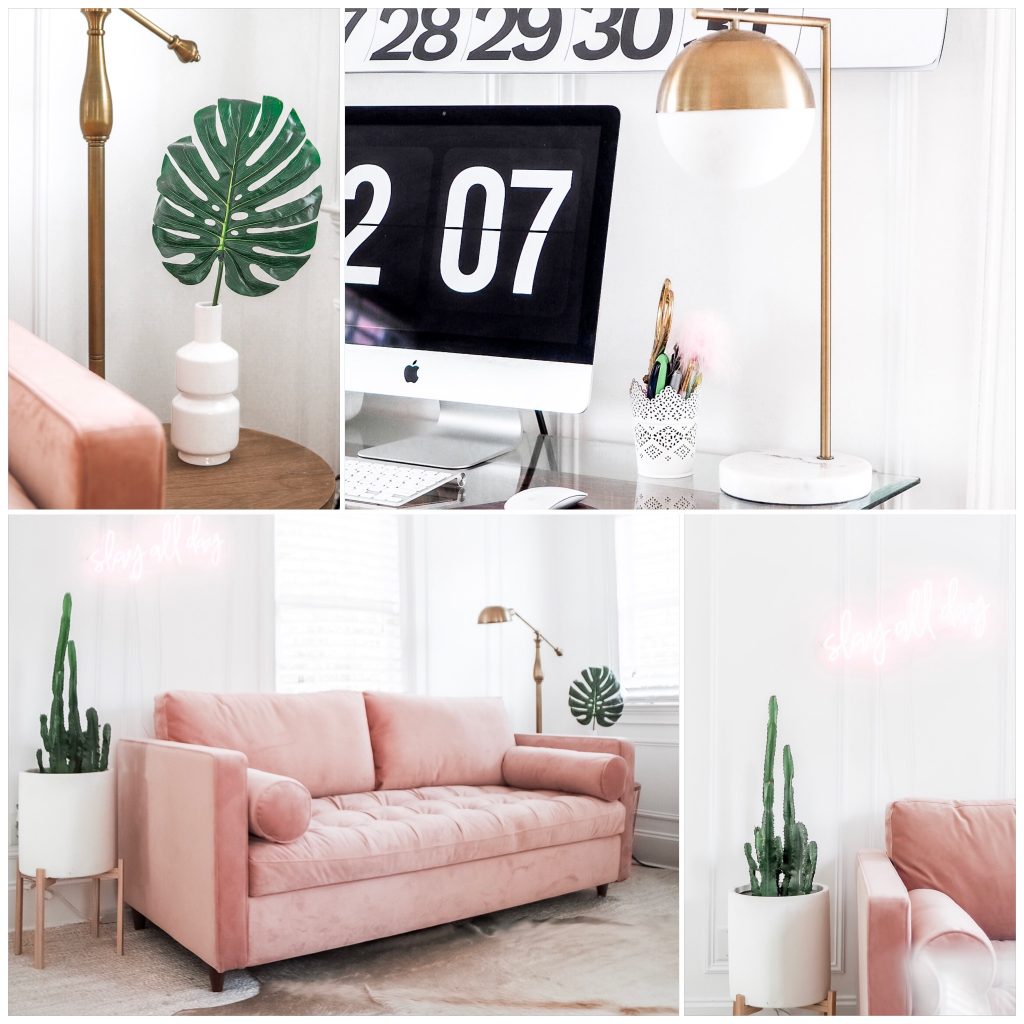 Let's talk about this sofa though!!! I reached out to Joybird to see if they'd be interested in partnering up for my new office renovation (way way back). Their sofa's are custom, which is why it takes 3 weeks to ship, but you'll get exactly what you want. I searched high and low for a modern, high-quality, affordable sleeper sofa and they were one of the few companies that delivered everything on my check list 🙂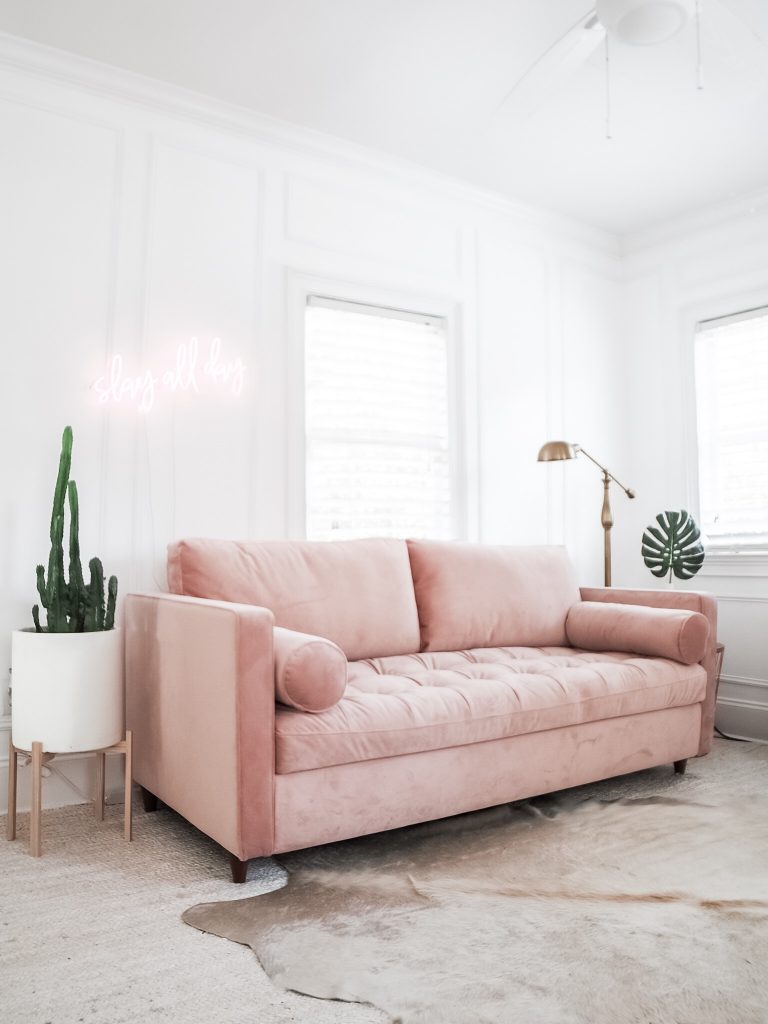 This is the Briar Sleeper Sofa in Royal Blush (velvet) with memory foam mattress pad. We get so many compliments not only on the aesthetic, but the comfort. I take naps on it all the time when I need a break from the computer!
I use an extra foam pad, this bedding set and this comforter for the SOFTEST sleeper sofa you can ever imagine. No joke, prefer it over my Tempurpedic bed haha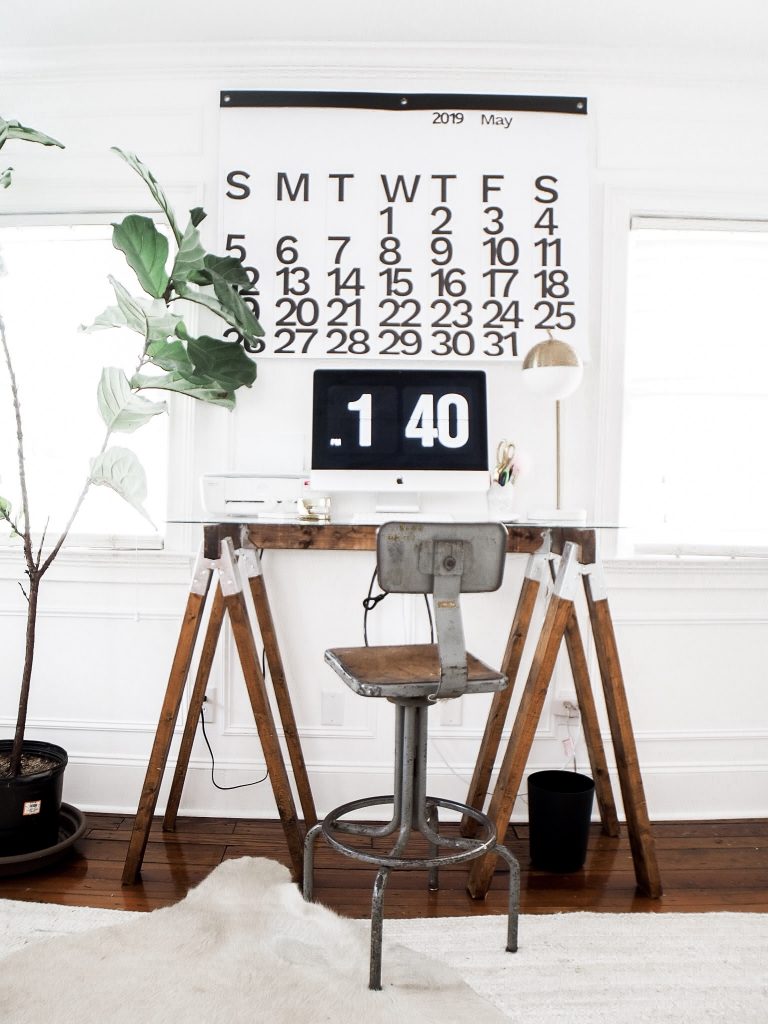 Here's a few finishing touches I'd like to add so the room doesn't look so washed out!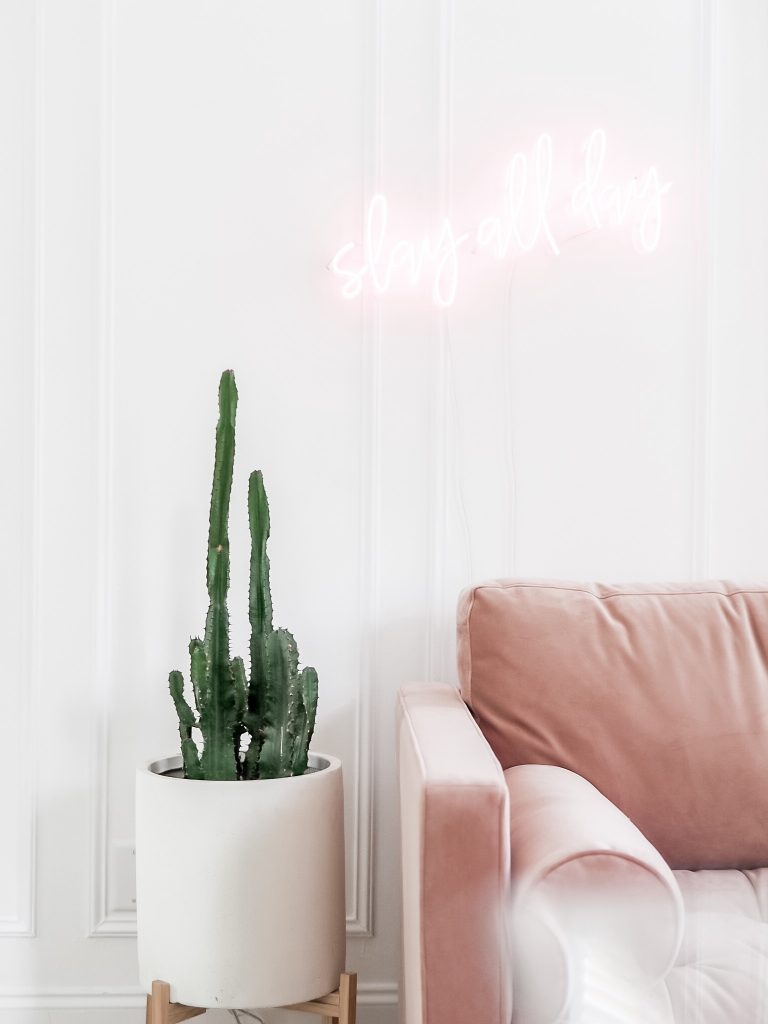 I added all the panel moulding to this room last weekend and I'm still so amazed that I started it and completely finished it (even cleaning it and putting stuff pack and puddy-ing up holes and wiping down blinds..you get the idea lol)
Next up-I should have the living room ready for you!