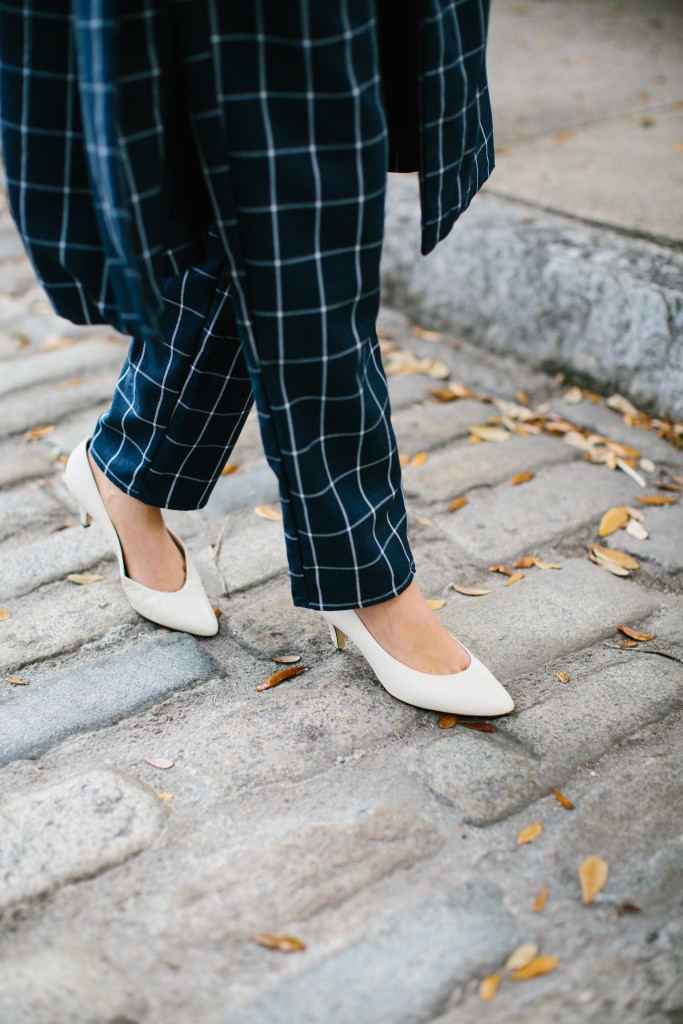 Here in Charleston, we only get to enjoy maybe 2 weeks of "Spring" temperatures so I'm going to blog as many light layers as I can!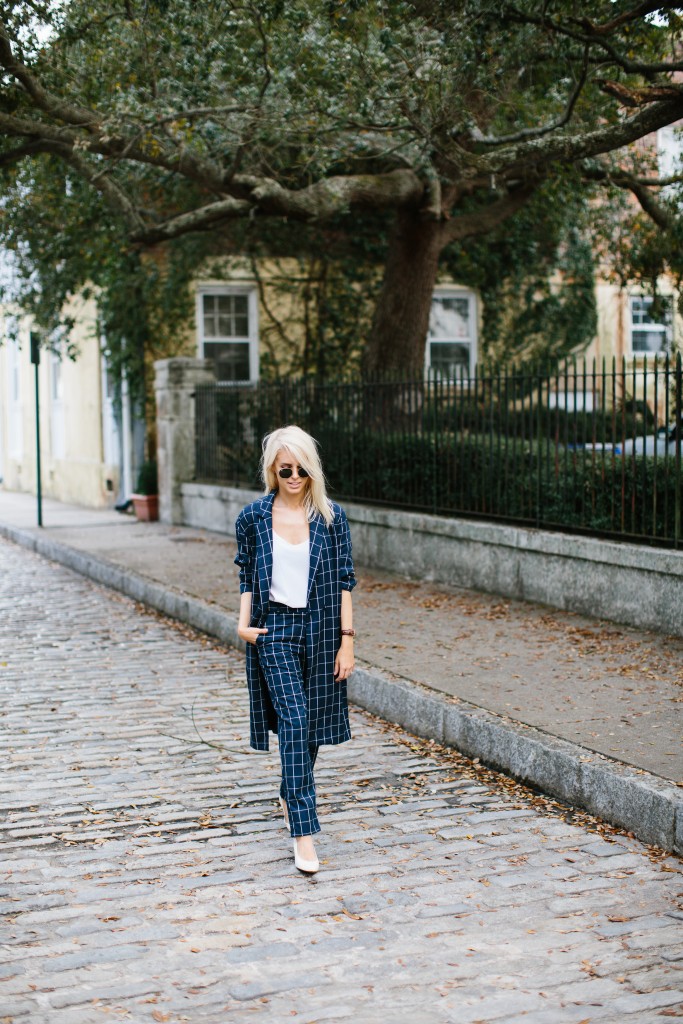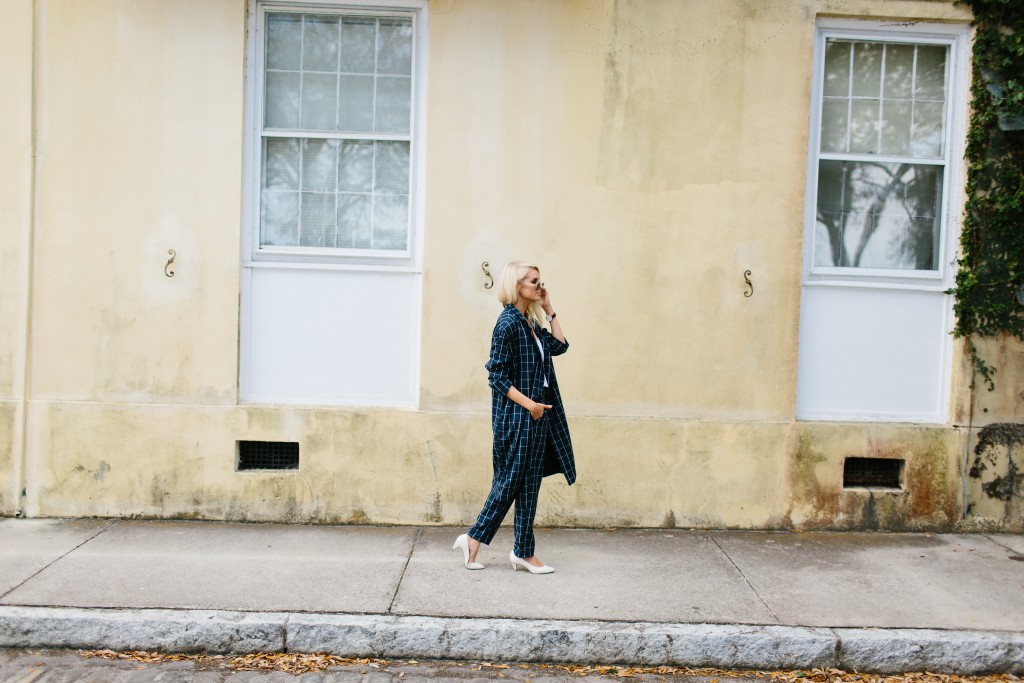 I loved this oversized grid set from Lamoda 101. You've probably seen me wear the trousers more than once on my Instagram 😉 It's unbelievably comfortable and actually quite airy! I didn't feel hot at all in this throughout the day. It's been a perfect transitional piece as well as a staple for those cool Spring evenings.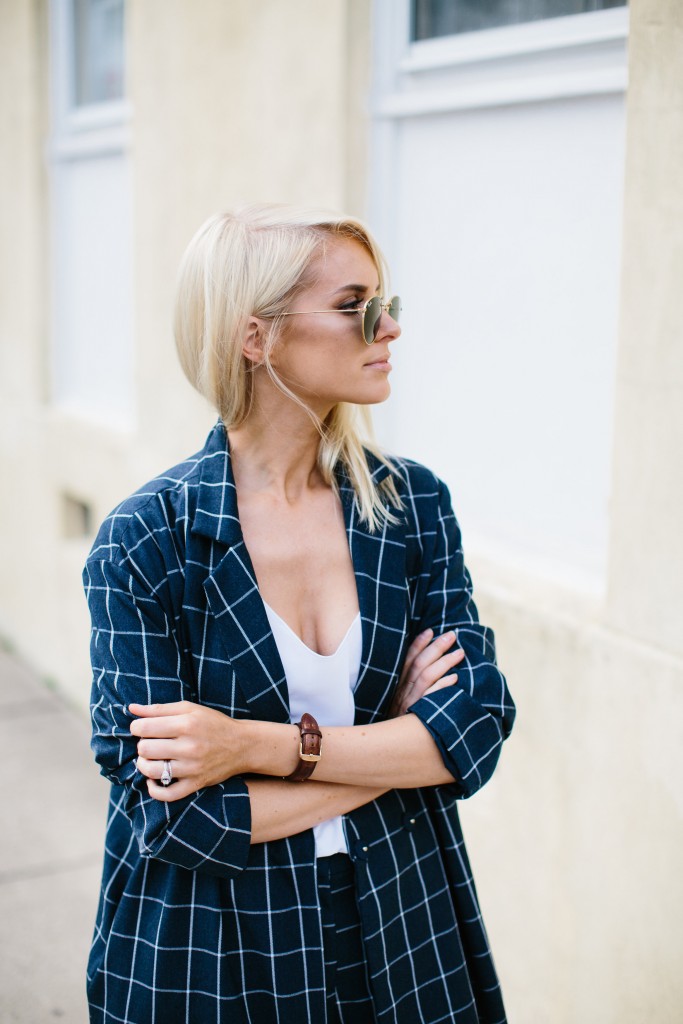 If you saw my introductory blog post on this brand (see here) then you probably know my obsession with them! I am so excited to see their full Spring/Summer line come out as they update their site. (Lamoda 101 is currently changing it's name so be sure to check back here for their updated information!)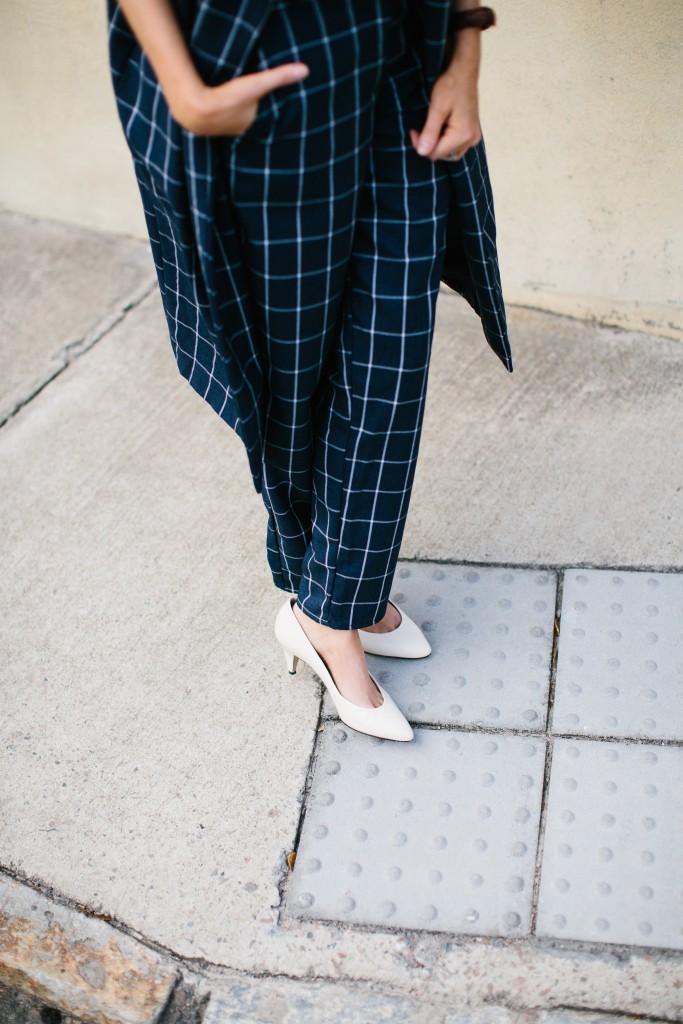 These kitten heels are actually my grandmothers! I have had them now for maybe 5 years and completely forgot about them until I saw a pair just like them at Zaras! Sure they're not the block heel that's trending right now, but how cool is that to wear something my grandma used to strut in 30 something years ago?! I definitely will be wearing them on repeat this season.
Grids
---
---
Hope you all are enjoying Spring so far and had a wonderful Easter!