Guess what guys..another black and white look!!! 😉

Everyone likes to dress up everyone in awhile don't they? This Asos maxi dress with pleated hem is a fancier version of the traditional cotton ones we like to wear during the day. It's a finer material that has you looking way more dressed up than you feel in it!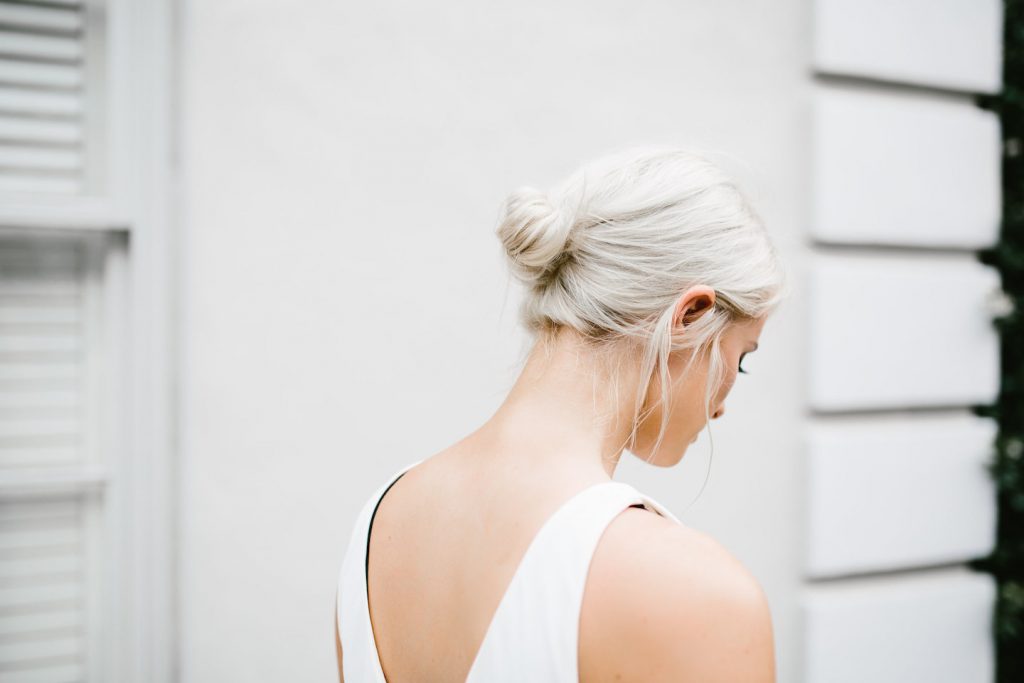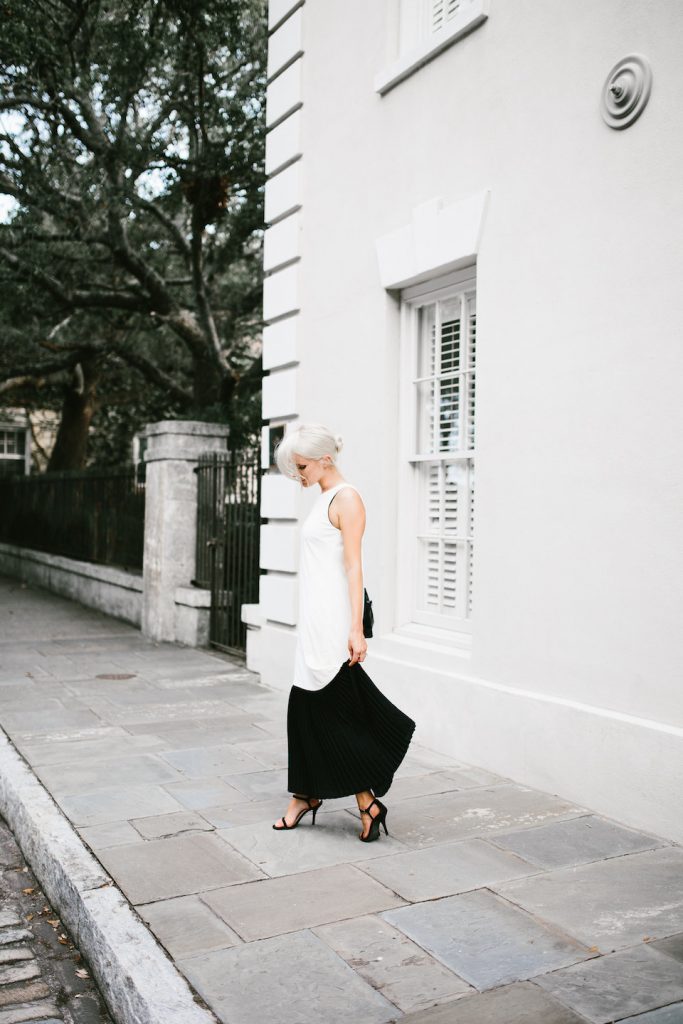 It's surprisingly heavier than I would have thought, but it could have just been the humidity weighing it down..if that's even possible. Nonetheless, it was still so much fun to wear!
I love small details and the pleats on the hem were a perfect touch!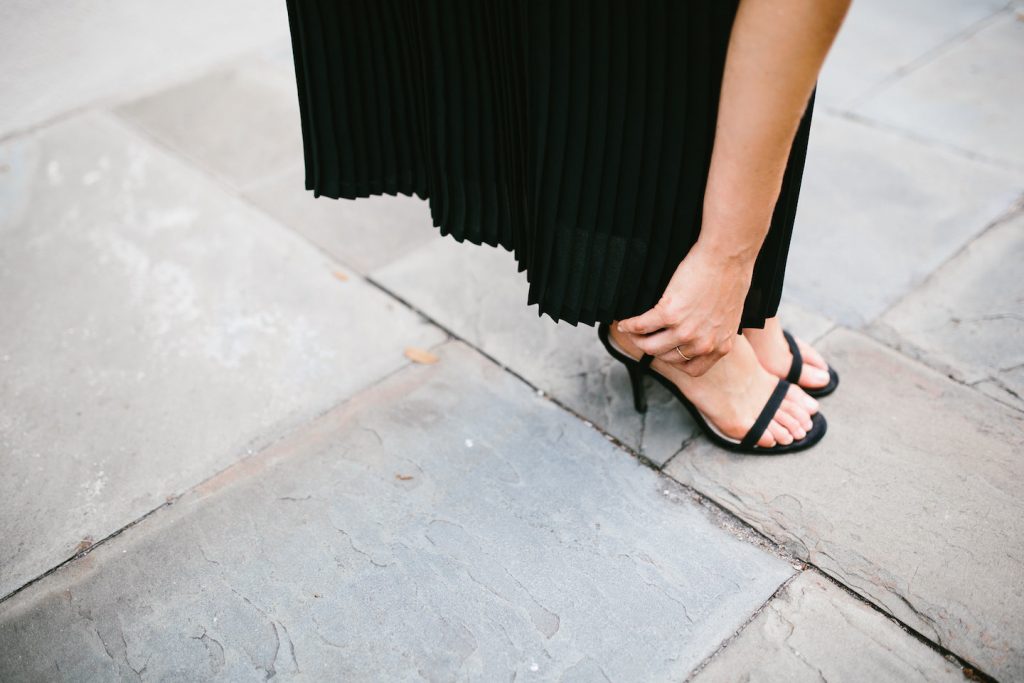 Pleated Hems
ASOS is definitely my go-to for  dresses. The materials always feel more expensive than the price tags. I used to always by structured/body-con dresses from them back in my short-lived pageant days-they are perfect for interviews!!
---
---