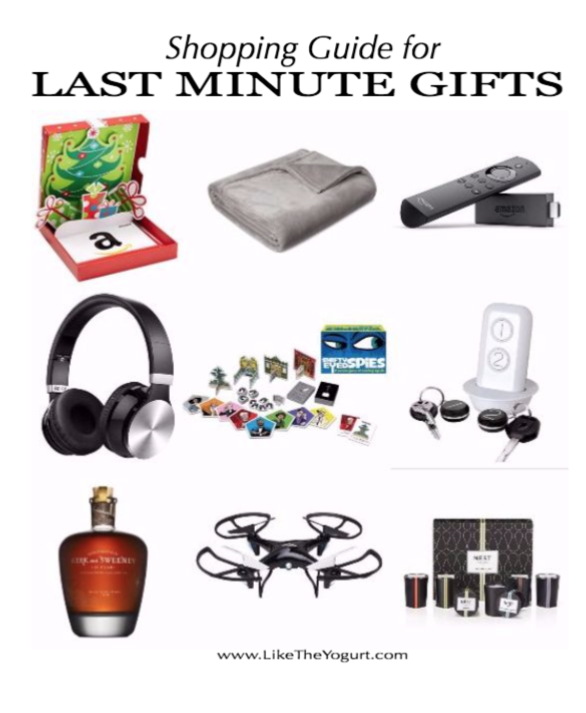 Shopping Guide for Last Minute Gifts
Since I'm so late to posting a holiday gift guide and well, let's be honest, I'm always waiting on the last minute to shop for gifts, I figured this would be the perfect post for me to do!
It can be hard to shop for others..you worry about not only what to get them, but how much to spend on the gift, will they like it/use, etc. The items I chose are perfect for everyone and most of which can be shared with everyone while you're together for Christmas. No hassle for returning or hoarder-ing it out of quilt until you throw it away or regift it haha
And the best part about all the gifts, is you can still get them delivered in time, order online and reserve for pick up or even find these gifts in the store (if you want to shop the old fashion way) I mean, how much easier is shopping now?! (And yet, I still have only bought 2 gifts..)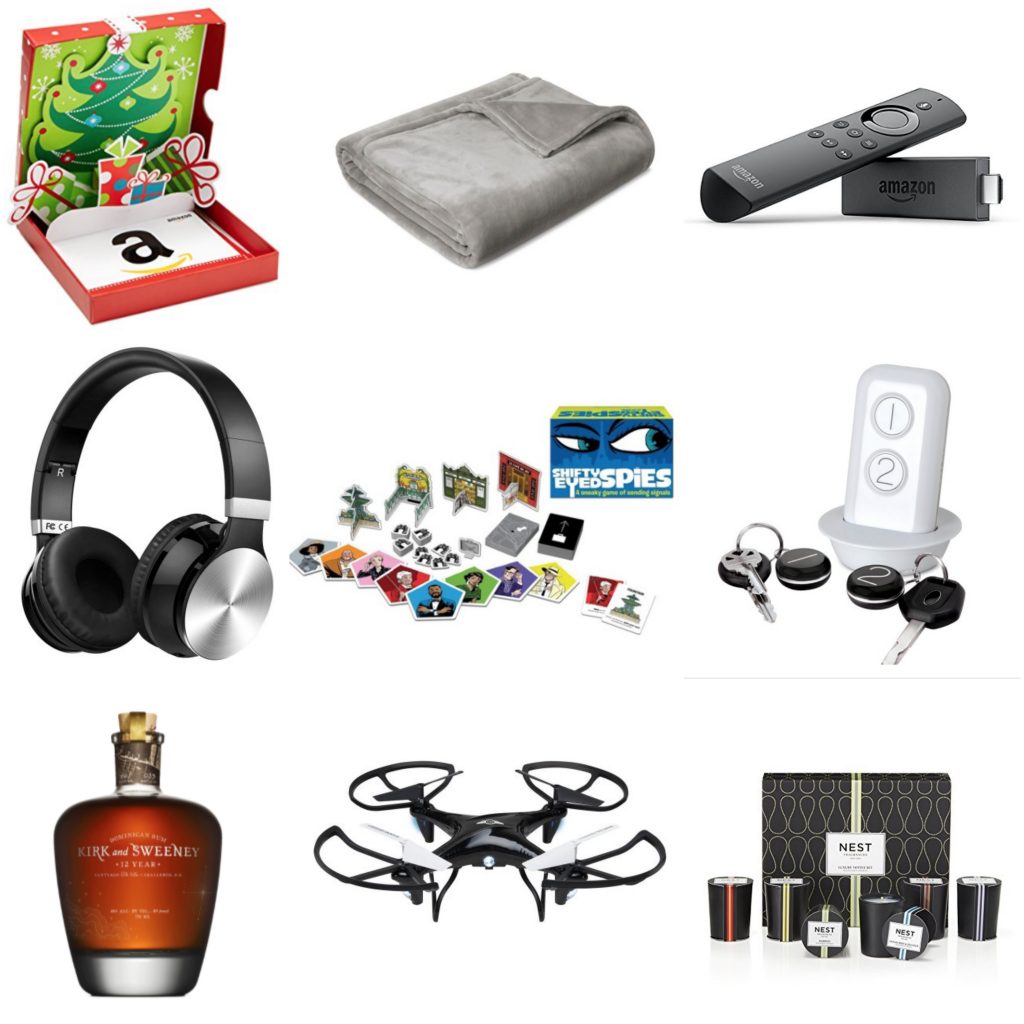 Amazon gift card – They get to buy exactly what they want- just wrap it up in a giant box though so it's still exciting to open 😉
blanket – You can never have too many blankets!
Fire Stick – Maybe they have one already, but I bet you the place you're staying at doesn't and you still have to finish the Christmas day lounging around with your family!
Bluetooth Headsets – Even if they already have them, they probably need to be replace . These are perfect for working out in and traveling with-boy or girl!
Board games – This is what brings family and friends together! And this is a new game one of my friends introduced me to at mountain weekend..trust me you'll love it!
Key Finder – We could ALLLL use this!!
A Bottle of Liqour – All the drinkers out there will definitely appreciate this. Maybe get them a nice bottle of rum and you can use some of it to make eggnog that day! Also, Total Wine lets you purchase online and pick up in store 😉
Drone – I got a basic one for Josh years ago and it was perfect. We were playing with it all day on Christmas and felt like kids again! AND you'll get to practice your videography drone skills and have awesome new posts for your Instagram feed.
QUALITY Candle Set (not just one!) – Okay, okay..it seems boring and cliche and I used to hate getting them years ago, but now, I run out of those things per week! And having a fresh smelling home makes such a nicer atmosphere to be in.
---
---
SaveSave