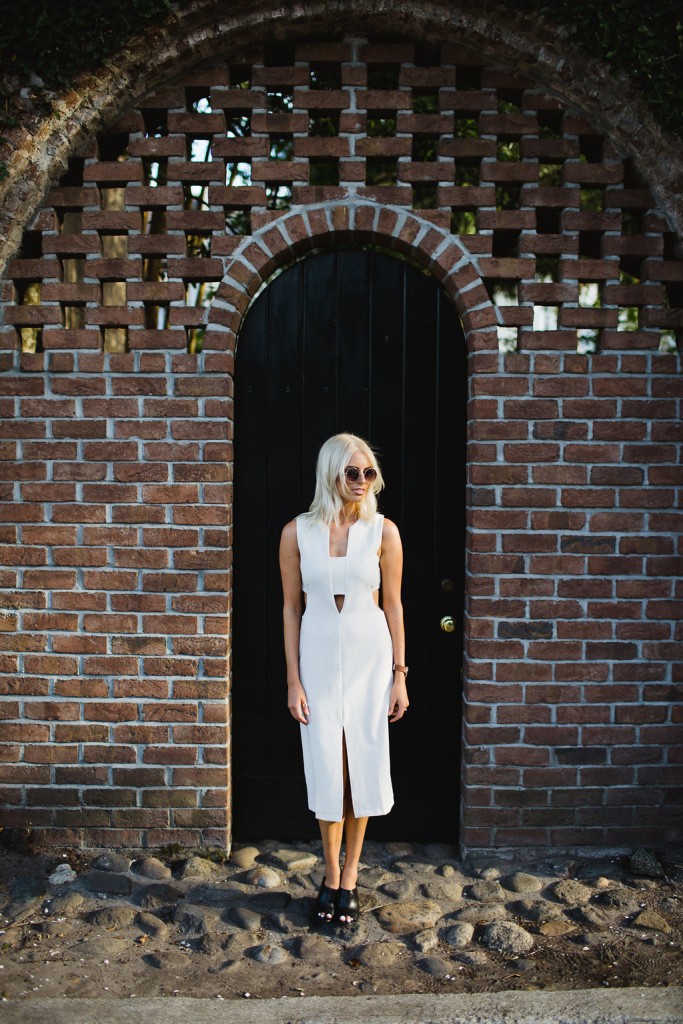 Okay guys, you aren't going to believe this.. I scored this dress for $15 dress from Forever 21 (WHAT?!)
I remember walking around Upper Eastside in this and a fancy local asked where it was from! I think I was even more surprised than she was! It's such a modern piece for Forever 21 and I'm so happy to see that store evolving into more "high-end" style looks.
Midi Lengths and Cut Outs
dress: Forever 21 // rings: H&M // shoes: Steve Madden from Lulus
What's perfect about this dress is you can dress it up or down like I did in this post. The placement of the straps were just right so I could wear a regular bra with it, which I loved! (I'm not really fond of pulling up a strapless every 10 minutes.. )
On another note, have you guys stuck to the mule trend?! I'm a huge fan of '90s fashion and I just can't take these off! They give you the heel you need without the discomfort or fear of falling. Plus, you'll never feel too overdressed in them 🙂
---
---
Don't forget to cast your vote for the Bloglovin' Awards!!! I'm notimated for Breakthrough Fashion Blogger of the Year!